Average car radiator replacment cost
According to David Bennett, manager of repair systems for AAA, the average cost to repair a car's radiator is $1,000. But what you'll pay depends mostly on the make and model of your car.
AAA offers a handy tool that allows you to estimate the cost of a repair on your personal vehicle's model.
As a test, we looked at radiator repair costs in a top metro area for three common cars in the U.S. Here's the breakdown:
For a 2017 Ford Fusion SE, cost estimates are:
$230 to $377 to replace the coolant thermostat;
$125 to $188 to replace the lower radiator hose;
$114 to $172 to replace the upper radiator hose; and
$592 - $911 to replace the radiator completely.
For a 2017 Ford Explorer Limited, cost estimates are:
$212 to $308 to replace the coolant thermostat;
$198 to $295 to replace the lower radiator hose;
$187 to $285 to replace the upper radiator hose; and
$710 to $1,096 to replace the radiator completely.
For a 2017 Hyundai Elantra Limited, cost estimates are:
$313 to $502 to replace the coolant thermostat;
$341 to $534 for a radiator fan motor replacement;
$105 to $150 to replace the lower radiator hose;
$76 to $109 to replace the upper radiator hose; and
$593 to $919 to replace the radiator completely.
Labor costs account for about half of each of these estimates.
More: Ditch the dealership and buy a car online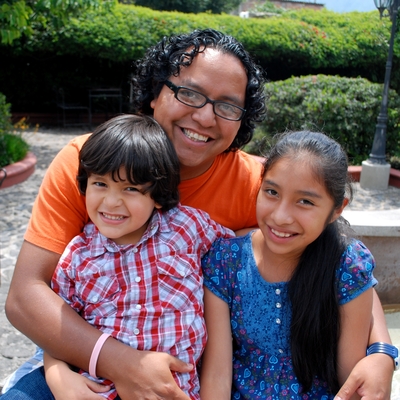 Sign up for Credit Sesame and see everything your credit score can do for you, find the best interest rates, and save more money at every step of the way.
Get Started—100% Free
What does a car radiator do?
A radiator is a heat exchanger. It's designed to cool your engine by transferring the heat it produces from the fluid inside to the air outside.
As your car runs, the engine warms up. Coolant liquids circulate through the engine, but that liquid heats up, too.
That's where your radiator comes in.
Radiators work by passing those fluids through through thin metal fins, allowing the heat to escape more easily. Some systems also have a cooling fan that blows air across the radiator to help direct heat outwards.
Radiator construction
Most radiators consist of two metal or plastic header tanks. These tanks are connected by a series of narrow passageways, giving the device a high ratio of surface area to volume.
The core is typically made of metal sheet layers soldered together to form a tight connection.
Radiators used to be made of brass or copper cores, but modern construction favors aluminum. Manufacturers also save money and weight by using plastic headers with gaskets. This construction is also less likely to fail and easier to repair than the brass or copper models.
What happens when your car radiator isn't working properly?
Your cooling system is essential to your car's health.
If your radiator isn't working properly, you risk overheating your engine. This can lead to aluminium parts warping, swelling, expanding and even cracking. Warped cylinder heads can start to separate from the engine block, causing a leak in the head gasket.
A blown head gasket can result in very expensive engine damage.
Replace vs. repair a car radiator
Whether you should try repairing or replacing the radiator depends on the severity of the damage. Bennett says it's best to just replace plastic radiators. Metal radiators, on the other hand, are easier to repair, and that route may save you some money.
Bennett recommends having your local auto repair shop inspect the radiator and make a recommendation on whether you should repair or replace.
How to maintain a car radiator
The best way to keep your radiator running properly and avoid costly repairs is to get a radiator flush approximately every 36,000 miles. You can either do this yourself or bring it into the shop.
Over time, radiator coolant can build up debris and corrosion inside a radiator. A flush can help remove old antifreeze along with the coolant and contaminants, which can cause engine overheating.
Flushes can also help lubricate and lengthen the life of your water pump and prevent future coolant leaking, foaming, corrosion and debris buildup.
This is a fairly simple process:
Remove the radiator cap and drain the current antifreeze.
Once drained, pour in some cleaning solution until the radiator is full.
Start and run your car for 10 to 15 minutes.
Allow your car to cool for a few minutes.
Repeat the process.
Pour in your new antifreeze solution.
If you bring your car to the shop, make sure you ask them to do a full inspection, including checking for leaks.
More: Ready for a new car? Get financing from Auto Loan Zoom
Sponsored
What are your spending habits?
When you know where your money is going, you can make better financial decisions.
With Rocket Money, get a breakdown of your spending to see exactly where your money is going. Manage subscriptions, lower your bills and put your savings on autopilot.
Managing money just got easier with the Rocket Money app.