Minimize housing costs
Housing expenses can be among the most significant drains on your finances. Making adjustments to these costs can be an effective way to stretch your paycheck further.
If you're looking to buy a home, it's important to stay well below your mortgage approval amount to ensure you don't stretch your finances too thin. Locking in at a good interest rate can also save you money in the long run.
According to a study by Freddie Mac, borrowers who obtain at least five quotes when shopping for a mortgage save an average of $3,000 over the life of the loan.
It's important to ensure that your monthly payments are stable and less than one-third of your monthly income. This is known as the 30% rule and is widely recommended by financial experts. By adhering to the rule, you make sure that your housing costs are not eating up too much of your budget, leaving you with more money to save or invest.
Put simply, live below your means.
Kiss Your Credit Card Debt Goodbye
Having a single loan to pay off makes it easier to manage your payments, and you can often get a better interest rate than what you might be paying on credit cards and car loans.
Fiona is an online marketplace offering personalized loan options based on your unique financial situation.
When you consolidate your debt with a personal loan, you can roll your payments into one monthly installment. Find a lower interest rate and pay down your debt faster today.
Get Started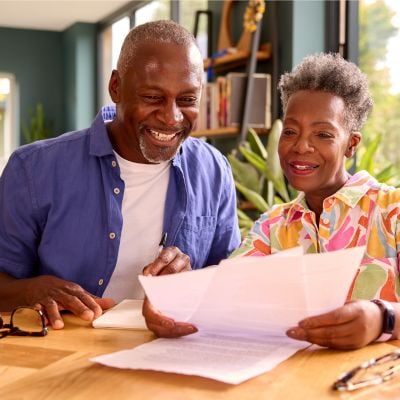 Maximize tax-advantaged retirement accounts
Contributing to a 401(k) or IRA can help to reduce your taxable income and lower your tax bill. It can also fuel your wealth-building over time.
You should also look to take advantage of employer-sponsored benefits. Many employers offer perks such as commuter benefits and flexible spending accounts, which can help to reduce your out-of-pocket expenses and save you money.
If your employer offers health insurance benefits, be sure to take advantage of them so you can reduce your health-care costs and save money on medical expenses.
Hire a professional accountant
If you make a lot of money, it's a good idea to hire a professional accountant to help with your finances, including filing your taxes, to ensure you don't make any costly mistakes.
Those of you who have a side gig might want an accountant to help you figure out how to deal with the income tax complications that come with being self-employed.
Even if you don't make a lot of money, it might still be worth it to hire an accountant. They can help you get the most out of government subsidies and tax credits that you might qualify for. This could save you a lot of money in the long run and bring you peace of mind.
Sponsored
Follow These Steps if you Want to Retire Early
Secure your financial future with a tailored plan to maximize investments, navigate taxes, and retire comfortably.
Zoe Financial is an online platform that can match you with a network of vetted fiduciary advisors who are evaluated based on their credentials, education, experience, and pricing. The best part? - there is no fee to find an advisor.