1. Get a discount on your Prime membership All those great deals on Prime Day are exclusively for Amazon Prime members. That means unless you sign up for Amazon Prime, you'll be missing out.
While a membership will usually run you $119 for the year, there are a few ways around paying full price that will still let you take advantage of Prime Day deals.
Never had Prime before? Sign up for a free 30-day trial to give it a go.
Have a family member who's already a member? Ask to join that person's Amazon Household to get all the Prime benefits for free.
Still in school? Students can get a free six-month trial with Prime Student. And after the initial six months, it's just $6.49 a month going forward.
SNAP food benefits recipients and Medicaid card holders can subscribe to Prime for just $5.99 a month.
Not ready to commit to a full year? Go month to month for $12.99 and just cancel when it doesn't suit you anymore.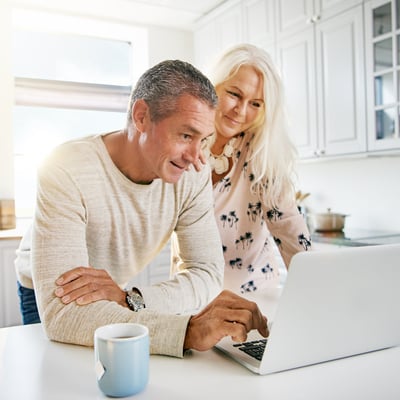 Are you confident in your retirement savings? Get advice on your investment portfolio from a certified professional through WiserAdvisor. It only takes 5 minutes to connect with an adviser who puts you first.
Get Started
2. Set an alert on items you're interested in
While you can expect big discounts on all of Amazon's own products like Alexa, Ring and Echo, you should be able to find some good third-party discounts too.
On the early deals already released, you can grab a great price on everything from headphones to kitchen appliances, and air purifiers to smart watches.
But the best sales will sell out fast. So you'll want to pull the trigger immediately when you see a product you like at a price you love.
Instead of refreshing the pages of 100 open tabs on your browser, set up notifications for products you have your eye on. All you have to do is open your Amazon app and change your settings to include notifications for anything you add to your "watched and wishlist deals."
If you want a backup method, you can set notifications in your browser with the Amazon Assistant browser extension. You'll just have to enable notifications in your settings.
3. Ask Alexa for her help For Amazon Alexa owners, you can get the rundown of all your deals just by asking your device: "What are my Prime Day deals?"
It'll give you an overview of some of Amazon's featured sales.
In past years, the company has even given Alexa users exclusive discounts. The best way to find out if that's happening again this time is to ask your Alexa about that while it's filling you in on your deals.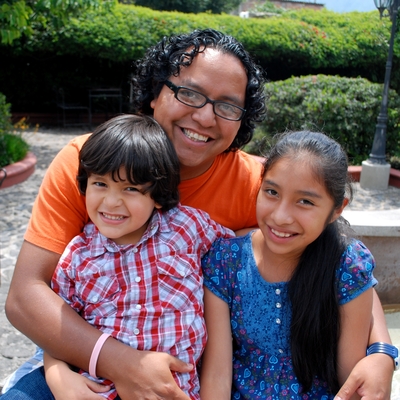 Sign up for Credit Sesame and see everything your credit score can do for you, find the best interest rates, and save more money at every step of the way. You can even find and apply for credits cards based on your credit profile and build credit with your debit purchases.
Get Started—100% Free
4. Spend a little in advance
Until June 20, if you spend at least $10 with a small business through Amazon, the company will send you a $10 credit to use on Prime Day.
There are tens of thousands of products that qualify, and some are even on sale right now.
You also can take advantage of the site's Amazon Reload program, which gives you $10 back on your Prime Day purchases when you reload a gift card worth $100 or more.
That offer is open only to new "reload" customers, but if you've never reupped an Amazon gift card before, this is a great chance to get 10 bucks free, if you were planning to spend $100 anyway.
5. Sign up for the Amazon Prime Rewards Visa Card Regular Amazon shoppers will like the perks of the Amazon Prime Rewards Visa Card, which boasts no annual fee and comes with a $100 Amazon gift card when you sign up.
Then, you'll earn 5% cash back on all your Amazon purchases, as well as 2% back on other purchases, including at gas stations, restaurants and drugstores.
Finally, Amazon occasionally offers card holders 10% back on select items — meaning the promotional fun keeps going well after Prime Day is over.
6. Shop around before pulling the trigger
Though Amazon Prime Day promises massive discounts, it isn't the only sales event out there. Other retailers tend to schedule their big sales at the same time, to compete with the online juggernaut.
For example, Target has planned its Deal Days event to take place June 20-22, and the company is offering 5% digital gift cards online in advance of the sale.
Do your research first and make sure you're getting the best possible deal by downloading a free browser extension that automatically scours the internet for the best prices and coupons.
7. Create a budget and stick to it Don't get swept away by all the deals laid out enticingly in front of you. Make a plan of what you need or plan to splurge on, then set a budget and stick to it — so you won't find yourself needing help getting out of debt later on.
And for the things you're looking for, it may be helpful to jot down their original prices. That way, you can easily determine whether the Prime Day deals are worth pouncing on, or if you should hold out for a better discount later.
Along with your other savings strategies, you'll be ready to make the most of Amazon Prime Day without breaking the bank.
Sponsored
What are your spending habits?
When you know where your money is going, you can make better financial decisions.
With Rocket Money, get a breakdown of your spending to see exactly where your money is going. Manage subscriptions, lower your bills and put your savings on autopilot.
Managing money just got easier with the Rocket Money app.