I knew I needed to get my financial life under control, but I had no idea where to start. So I did what everyone else does today and asked Google for some answers. Budgets and money management tips from all over the world popped up.
I found stories of people who had paid off hundreds of thousands of dollars in debt. Stories of people who had retired at 30. Stories of people who had doubled their incomes or started their own businesses.
The 50/30/20 rule: How to budget your money
I also found a common mantra: the 50/30/20 budget rule. This is a simple budget breakdown that says:
50% Essentials — Things like rent, food, gas, etc.
30% Personal — Goes toward personal expenses such as travel, meals out or your cellphone bill.
20% Savings — For retirement and paying down debt.
There are hundreds of blog posts on this method, and I found that many people swear by it. There are many budgeting apps out there when Persoanl Capital and YNAB are in the lead.
Kiss Your Credit Card Debt Goodbye
Having a single loan to pay off makes it easier to manage your payments, and you can often get a better interest rate than what you might be paying on credit cards and car loans.
Fiona is an online marketplace offering personalized loan options based on your unique financial situation.
When you consolidate your debt with a personal loan, you can roll your payments into one monthly installment. Find a lower interest rate and pay down your debt faster today.
Get Started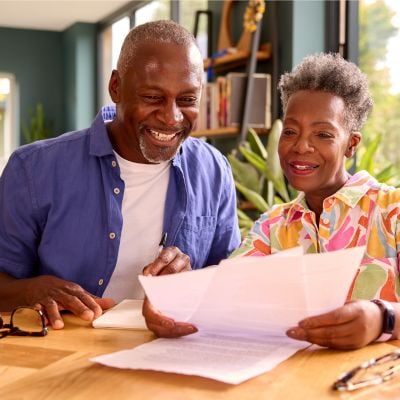 But 50/30/20 was not for me
Let's remember: I was making $900 a month and carrying student loan debt.
Spending 50% of my income ($450) on rent and food wasn't possible. And the suggestion to pay 30% of my paycheck on personal expenses was crazy! That would have kept me in debt longer. Worse, it would have encouraged my already lousy money habits.
My debt and low income were negatively impacting every area of my life. What I needed were financial tools to get me out of the hole I was in, not permission to continue treating myself.
I didn't want to set up a budget like the 50/30/20 rule that dragged the debt out. I wanted to chuck the debt entirely and focus my future energy on growing my wealth. So what I needed was a drastic change to eliminate this debt ASAP.
The debt avalanche method
My goal was twofold. I needed to cut my spending and increase my income. After all, there's only so much budgeting you can do on $900 a month. I ended up choosing the debt avalanche method. This method advised paying off high-interest debts first to pay down my remaining $18,000 worth of loans.
So to do this, I ruthlessly cut my budget to free up funds. I eliminated all eating and drinking out and stopped buying meat at the grocery store. I hosted clothing swaps instead of buying new clothes. I didn't give birthday presents to friends or family for a year.
I asked for a raise at my catering job, and I picked up three new part-time jobs. Side hustles became my religion. Between 2014 and 2016 I worked as a caterer, lacrosse coach, nanny, receptionist, bus driver, freelance writer, and social media manager. With so many different jobs, it's important to keep track of all of your income and spending habits. PocketSmith is a great option for managing multiple income streams and expenses. You can create automatic filters and labels for your transactions that make it easier to separate your personal transactions from your business even if they are in the same bank account.
If you also need to free up your spending, you can use a mobile app like Empower to limit your spending. This app lets you customize your budget and set weekly or monthly spending limits. The best part is that it tracks your budget in real time so you know when you're spending too much. Empower even classifies expenses for you and provides a monthly report so you can get insight into where your money is going.
Stop overpaying for home insurance
Home insurance is an essential expense – one that can often be pricey. You can lower your monthly recurring expenses by finding a more economical alternative for home insurance.
SmartFinancial can help you do just that. SmartFinancial's online marketplace of vetted home insurance providers allows you to quickly shop around for rates from the country's top insurance companies, and ensure you're paying the lowest price possible for your home insurance.
Explore better rates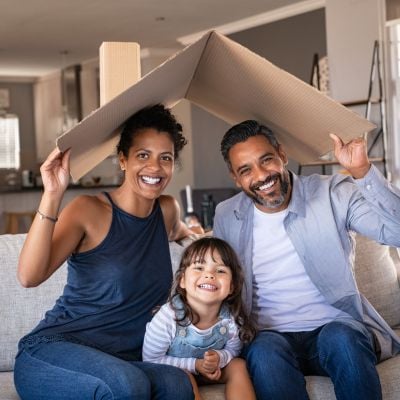 Compound interest
In what I now see as a stroke of brilliance, I also opened up a Roth IRA account in 2014. I put in $500, a huge chunk of money for me. I was still in debt, but I had learned about how to make money work for me. I knew that investing is the key to building wealth. As much as I needed to pay down my debt, I also needed to start having my money earn money. Investing favors the young, and I needed to get going.
In the end, my budget breakdown was 70% toward debt payoff and 30% toward bare-minimum living expenses. It was extreme, but it produced extreme results:
In 2014 I made $15,000 total. That same year I also paid off $2,000 worth of debt.
By June 2015, I had paid off all my student loan debt.
Between 2014 and 2015, I doubled my income.
Becoming financially literate changed my life's trajectory. If I could pay off $25,000 worth of debt without ever making more than $30,000 a year, what couldn't I do?
I could start investing (read here how to start). I could start a business. Money is just a language, and I was beginning to speak it.
In 2015 I invested $5,500 (the maximum amount allowed) into my IRA. In 2016 I did the same thing, and that's the plan again for this year. My finances now invigorate me, instead of making me anxious. I am excited to manage and grow my wealth consciously, but this would never have been possible if I didn't tackle my debt as aggressively as I did.
Sponsored
Follow These Steps if you Want to Retire Early
Secure your financial future with a tailored plan to maximize investments, navigate taxes, and retire comfortably.
Zoe Financial is an online platform that can match you with a network of vetted fiduciary advisors who are evaluated based on their credentials, education, experience, and pricing. The best part? - there is no fee to find an advisor.