Essentially, a robo advisor is an automatic way of buying and selling stocks via an algorithm on your computer, phone or tablet. Through different robo-investing platforms, you can invest your spare change, you can gift stock, and you can buy fractions of stock.
But that's not all they do — they can also reduce the cost of investing. Here's how.
1. Robo advisors have low overheads
Typically, a traditional financial advisor has quite a bit of costs to make up for — office rent, wages for an assistant or secretary, utilities… not to mention K-cups for the coffeemaker!
Robo advisors have harnessed the power of the internet to bring you their services. That means that they have lower overheads than financial advisors who need to pay for office space and utilities.
Investing online removes a lot of the traditional costs associated with investing, so robo advisors can offer their services to their customers for much cheaper.
2. Robo advisors have no sneaky sales pitches
Every financial advisor operates differently, but some charge fees close to 1% of your assets, while others take commissions on products they recommend. These are fee-based or fee and commision-based advisors.
There are fee-only advisors who don't make any money on products or advice, which could be a good option if you want to avoid the potential sales pitches you may get from your financial advisor. But even so, we're all human and impartiality can be tough, even when it's met with the best intentions. If you want to avoid sales pitches, or potential conflicts of interest, robo advisors can help.
Robo advisors make recommendations automatically using Modern Portfolio Theory. There are no emotions. No secondary goals. Nothing to add to someone's bottom line. This can reduce the cost of investing, because it takes those extra variables out of the equation.
3. Robo advisors require little to no minimums
When you invest with a traditional broker, you will likely have to buy a minimum amount of stock. For example, if you have a Traditional IRA with Vanguard, you can't buy less than $3,000 of VTSMX (Vanguard Total Stock Market Index Fund Investor Shares) stock.
Robo advisors really shine when it comes to minimums — or rather, their lack thereof. Most of the top-rated robo advisors have made it a key part of their strategy to let investors get started with much, much lower amounts.
For example, Acorns requires no minimum investment. Acorns charges a $1 monthly fee for their basic account (Acorns Lite), $3 for Acorns Personal which includes Acorns Later and Acorns Spend, and $5 for Acorns Family, which includes everything you'd get with Acorns Personal, plus Acorns Early (investment account options for kids).
Stash is another robo advisor, and it requires only a $5 minimum investment. It comes with fees very similar to Acorns, but your first month with Stash is free. After that, it's $1 per month under $5k and 0.25% per year over $5k.
This is just a sampling of the robo advisors that are out there, but you can see that they have minimums that anyone can meet. With a $1 minimum, you can get started investing while working on other goals. So even if you're low income, on a super-tight budget or working to pay off debt, you can also begin to get involved with investing.
4. Robo advisors have much lower fees
Here at Moneywise, we've created a breakdown of the fees that come with robo advisors. This is crucial to the cost of robo advising; if their fees are actually just as high as those of financial advisors in the long run, they don't save you any money at all!
Check out this table, which shows how much you'll pay with a deposit of only $5,000.
| Robo Advisor Expense Ratio | Average ETF Expense Ratio | Robo Advisor Annual Fee | Total Annual Fee |
| --- | --- | --- | --- |
| 0.25% | 0.15% | $12.50 | $19.97 |
| 0.00% | 0.23% | $0.00 | $11.25 |
| 0.38% | Included | $19.20 | $19.20 |
| N/A | N/A | N/A | N/A |
| 0.00% | 0.14% | $0.00 | $7.19 |
| 0.00% | 0.14% | $0.00 | $5.20 |
5. Robo advisors let you access the experts for less
Certain robo advisors do let you communicate with finance professionals when you reach certain levels of investments. For example, when you have $100,000 invested with Betterment, you can have a Certified Financial Planner (CFP) review your investments and talk with you about your financial strategies.
CFPs can run their own companies and charge an hourly rate to work with. Getting access to financial planners through your investing platform can be a two-for-one deal; you get access to professionals, as well as investment management. This can be a way to save money in the long run, rather than paying for each service separately.
Keep in mind that there are also investing firms that are hybrids. In other words, they use the same type of automated technology as robo advisors, but with traditional services like a dedicated financial advisor. Farther is an example of a wealth manager that automates some aspects of investing while giving you customized advice.
The bottom line: Robo advisors can make investing more affordable
If you don't have a lot of money, robo advisors can be your gateway to the investing world. Robo advisors do have much lower minimums to start investing with than traditional investing methods, and their fees can be lower in the long run.
However, keep in mind that while robo advisors may be cheaper, you are losing a bit of that human touch — the relationship aspect. So when there's a market downturn, you may not be able to cry on your robo advisor's shoulder.
Readers: What are some other ways that robo advisors reduce the cost of investing and make it more accessible for everyone?
*Disclaimer - Paid non-client endorsement. See Apple App Store and Google Play reviews. View important disclosures.Investment advisory services offered by Stash Investments LLC, an SEC registered investment adviser. This material has been distributed for informational and educational purposes only, and is not intended as investment, legal, accounting, or tax advice. Investing involves risk.*¹For securities priced over $1,000, purchase of fractional shares start at $0.05.²Debit Account Services provided by Green Dot Bank, Member FDIC and Stash Visa Debit Card issued by Green Dot Bank, Member FDIC. pursuant to a license from VISA U.S.A. Inc. Investment products and services provided by Stash Investments LLC, not Green Dot Bank, and are Not FDIC Insured, Not Bank Guaranteed, and May Lose Value." because the article mentions the debit card.³You'll also bear the standard fees and expenses reflected in the pricing of the ETFs in your account, plus fees for various ancillary services charged by Stash and the custodian.⁴Other fees apply to the debit account. Please see Deposit Account Agreement for details.⁵Stock-Back® is not sponsored or endorsed by Green Dot Bank, Green Dot Corporation, Visa U.S.A, or any of their respective affiliates, and none of the foregoing has any responsibility to fulfill any stock rewards earned through this program.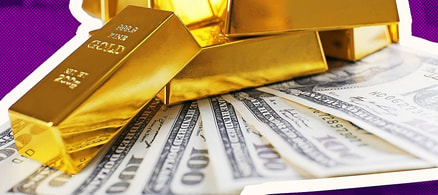 Here's how to diversify your portfolio with one of the most popular precious metals.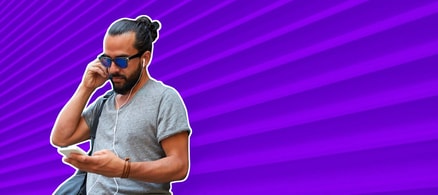 The best podcasts for everyone from investing newbies to stock market savants.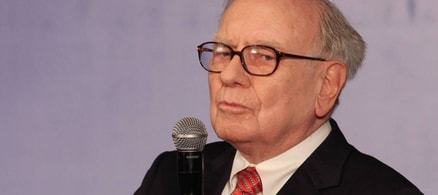 The Oracle of Omaha shared these nuggets of wisdom for investors.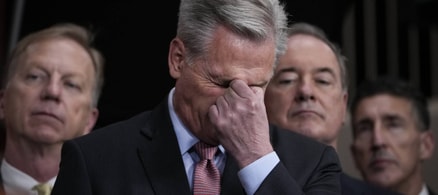 Hint: It doesn't have to.
Disclaimer
The content provided on Moneywise is information to help users become financially literate. It is neither tax nor legal advice, is not intended to be relied upon as a forecast, research or investment advice, and is not a recommendation, offer or solicitation to buy or sell any securities or to adopt any investment strategy. Tax, investment and all other decisions should be made, as appropriate, only with guidance from a qualified professional. We make no representation or warranty of any kind, either express or implied, with respect to the data provided, the timeliness thereof, the results to be obtained by the use thereof or any other matter.