Unexpected wedding costs
1. Cake cutting fees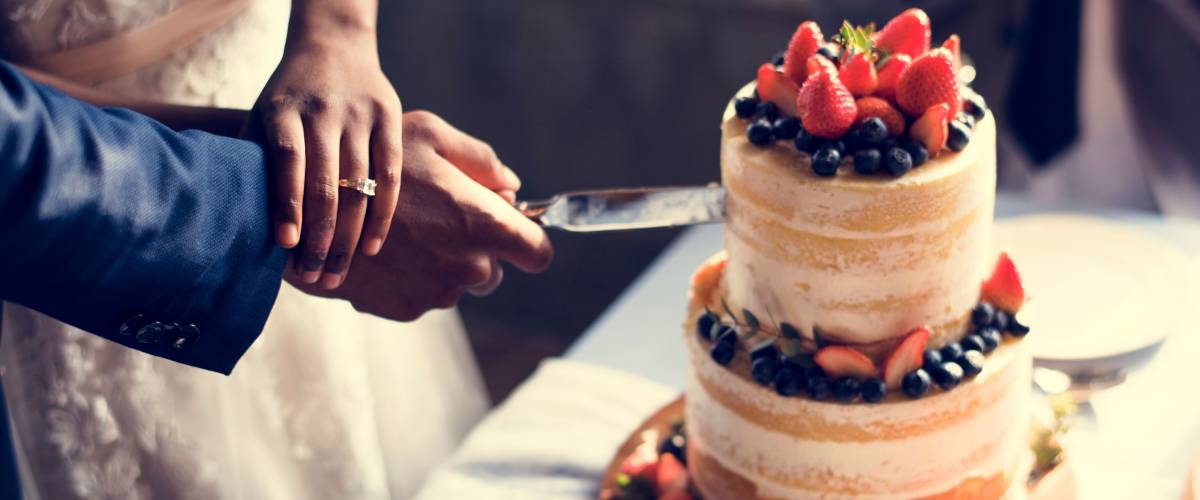 Price: $1 to $2 per slice
Wait — hold up, really? Yes really. Cake cutting fees.
The average cost of a wedding cake is $450, and if that's not already making your head spin, the venue can actually tack on an additional charge just to cut it and serve it.
Many vendors charge a fee per slice — usually $1 or $2.
If you have 150 guests, that's $300. Yikes.
How to avoid paying it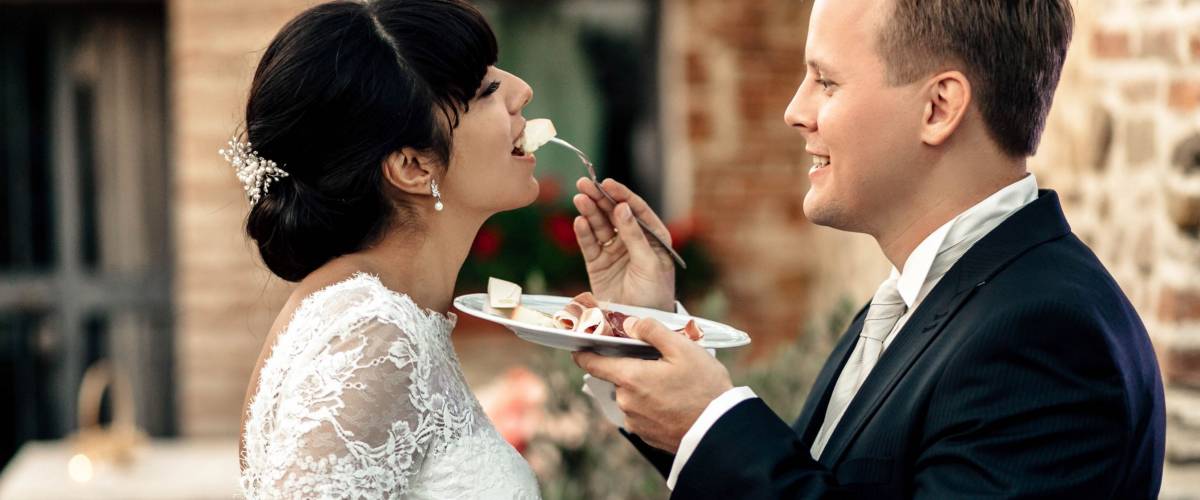 Cake cutting fees are a way for venues to push you to use their in-house baking team.
If you're set on having a cake made by third-party bakers, consider setting up a self-serve station.
Or do cupcakes — a trendy alternative to big wedding cakes (and they don't require cutting).
2. Postage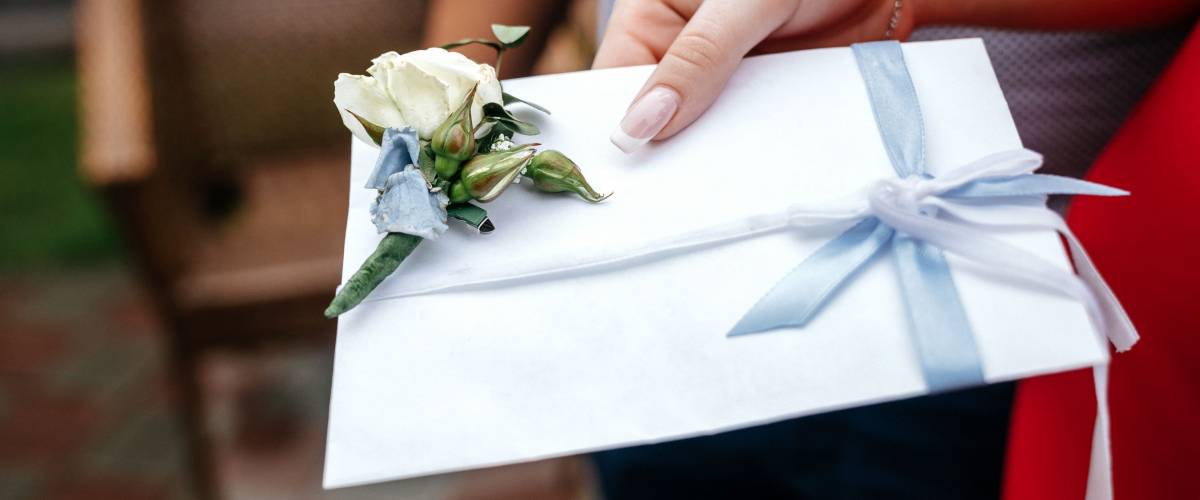 Price: $1 or more per invitation
Invitations are already a huge wedding expense ($386!) — but don't forget, you actually have to send them too.
You'll need not only your own envelopes and stamps, but also return envelopes and stamps for your invitees.
Keep in mind that heavier card stock, oddly-shaped invitations, and additional items (like direction maps) are more expensive to mail, meaning that the standard 35-cents-per-stamp could quickly jump to as much as a few dollars.
How to avoid paying it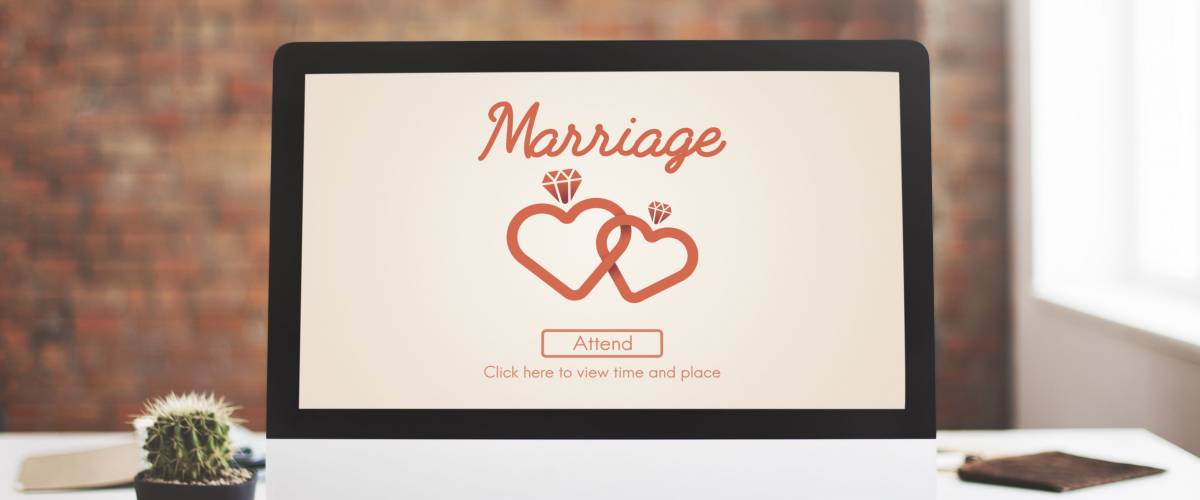 Digital invitations.
It's time to face the music: We live in the social media age, and the likelihood that your guests will even send your RSVPs back is slim to none.
More than likely, you'll end up hounding people on the phone to confirm whether they're coming, and your frilly, embossed ivory card stock will sit magnetized to a fridge until it's unceremoniously thrown in the garbage.
Do you know what that spells? Wasted money and time.
Websites like Greenvelope and Wix offer customizable online wedding invitation and wedding website services for a fraction of the cost of paper invitations, and will save you the headache of paying for unnecessary postage.
3. Power and utilities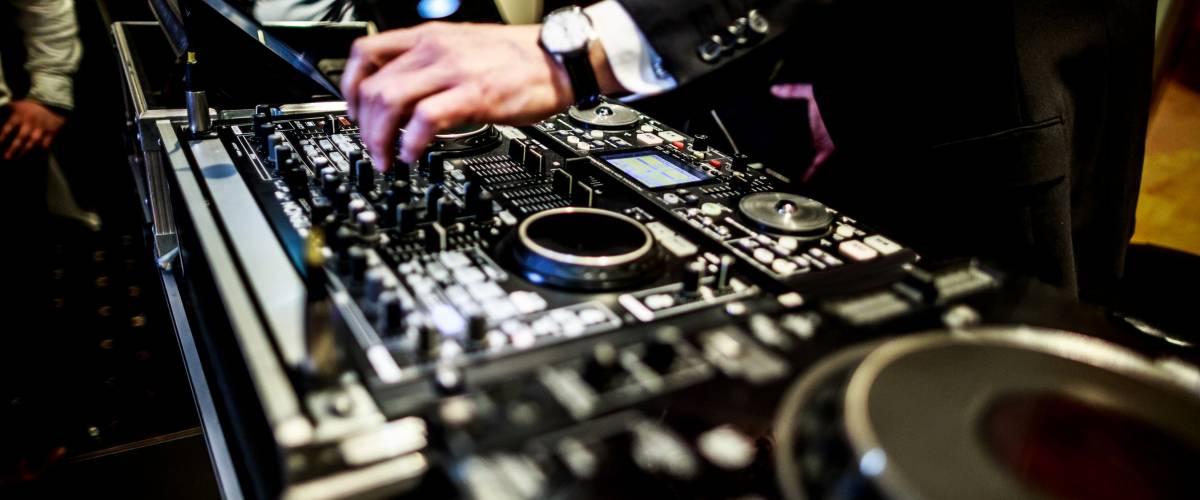 Price: $300 to $500
Having a DJ or band perform requires lots of speciality lighting and several pieces of heavy duty audio equipment. Since the tunes will be playing until the wee hours of the morning, a lot of electricity is expended — and when the party's over, someone's gotta foot the electricity bill.
Fun stuff, right?
What's even more fun is that venues usually don't even tell you until after your wedding is over. They just send you the bill with a few extra zeros added to the tab.
Forget toasters and Sodastreams — there's your wedding gift.
How to avoid paying it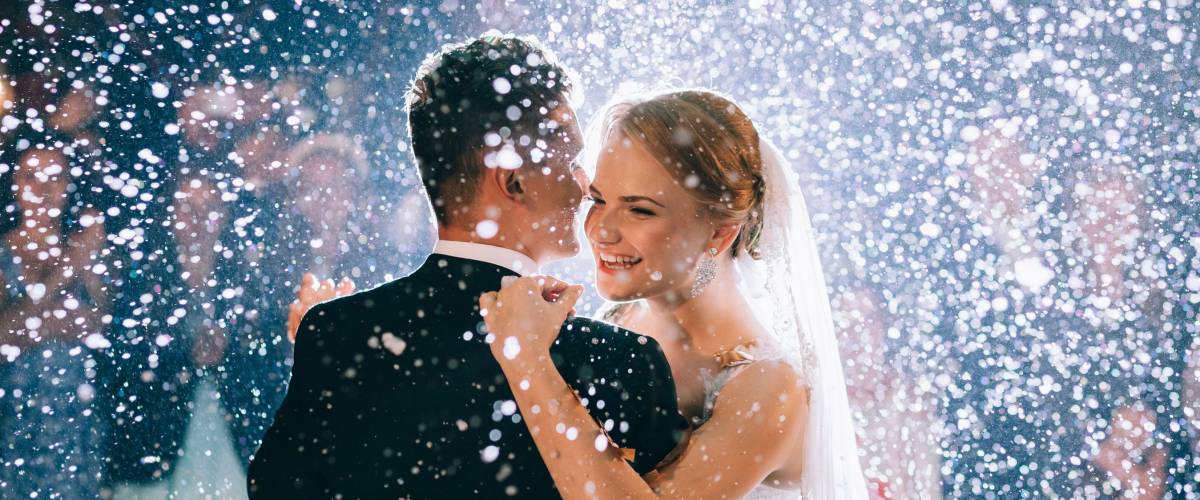 Be your own DJ.
All you need is a few speakers which are extremely cheap to rent (if not already provided by the venue). From there, make a Spotify playlist of you and your fiance's favorite songs.
You might want to get the premium subscription so your guests aren't listening to ads all night, but that $10 is astronomically cheaper than the thousands of dollars spent on a DJ and a hefty electricity bill.
4. Alterations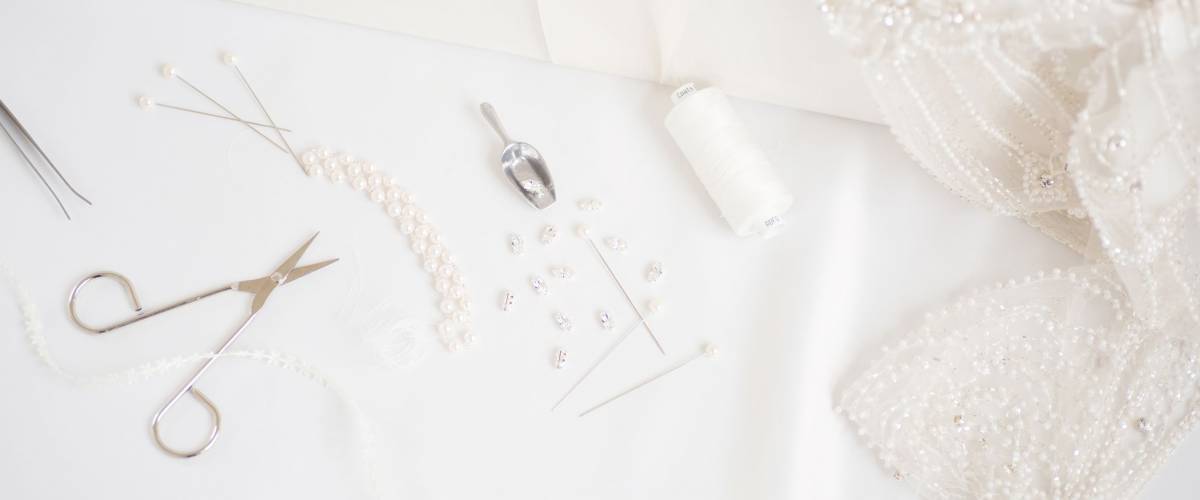 Price: $600 to $1000, and up
Very rarely will a bride be able to buy an item off the rack and wear it down the aisle.
Since there are millions of brides every year of all shapes and sizes, wedding dress designers make dresses according to standardized sample sizes. This usually includes 12 inches of extra hem, larger breast cups, and wider hip and shoulder proportions.
This is where alterations come in, and they can cost a jaw-dropping amount of money, depending on how much work needs to be done.
How to avoid paying it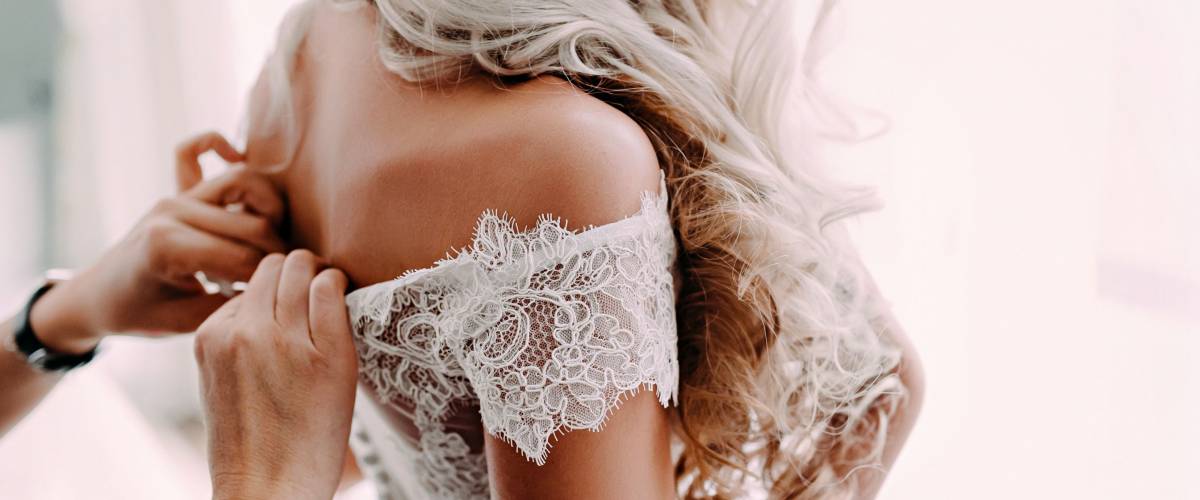 Make sure you factor alterations into your wedding dress budget.
Wedding dress alterations require specialized skills that you'll want a professional to handle — not your cousin who's a whiz with a sewing machine.
As such, if your dress budget is $5,000, your dress shouldn't go over $4,000.
5. Hair and makeup trial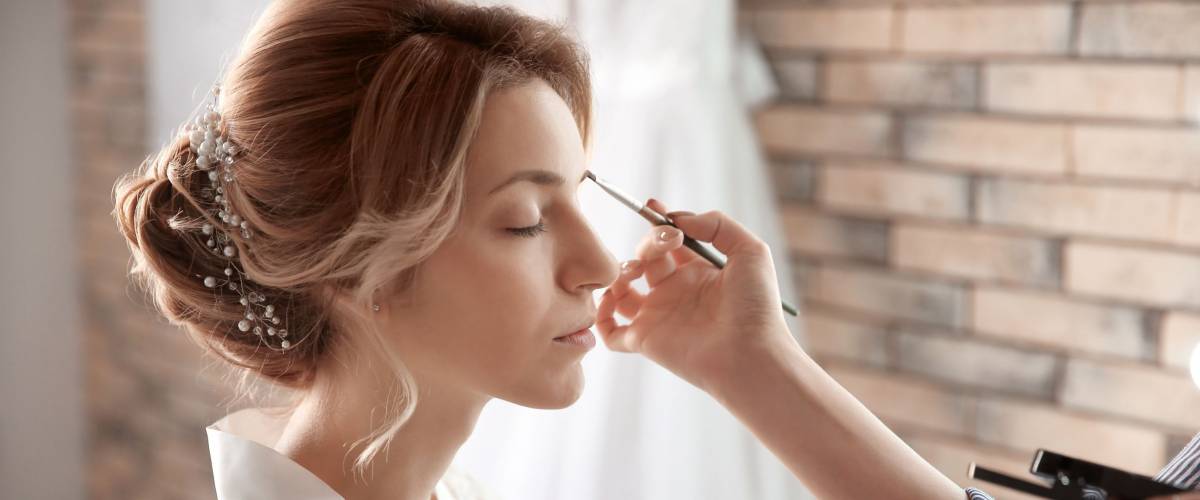 Price: $150 per trial
Hiring a professional makeup artist and hairstylist is a staple in any bride's wedding budget. What many people don't realize, though, is that a hair and makeup trial run is built into most wedding packages.
The trial is there because you may not always know what you want, or you'll change your mind a few times.
Keep in mind that while the first trial is built into the cost, additional trials will run you about $150.
How to avoid paying it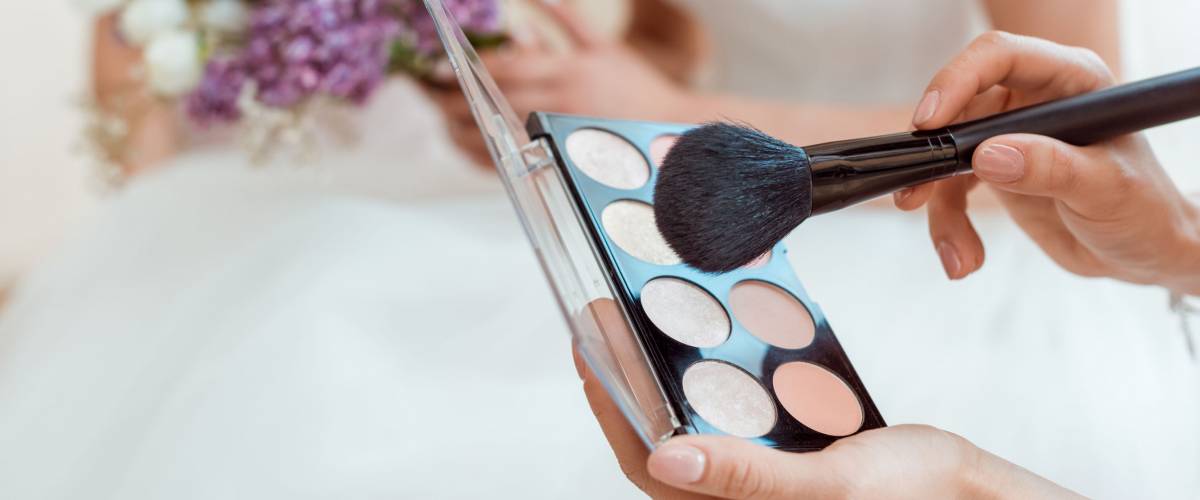 Make sure you have your dress before you go to your trial, so you'll know whether an updo or a blowout goes with the neckline.
Look around on Pinterest for wedding hair and makeup inspo, and know what you're comfortable with. Don't feel like you have to do something radically different just because it's your wedding day.
Choosing hair and makeup styles that work for you will save you the cost of having to go back.
6. Flowers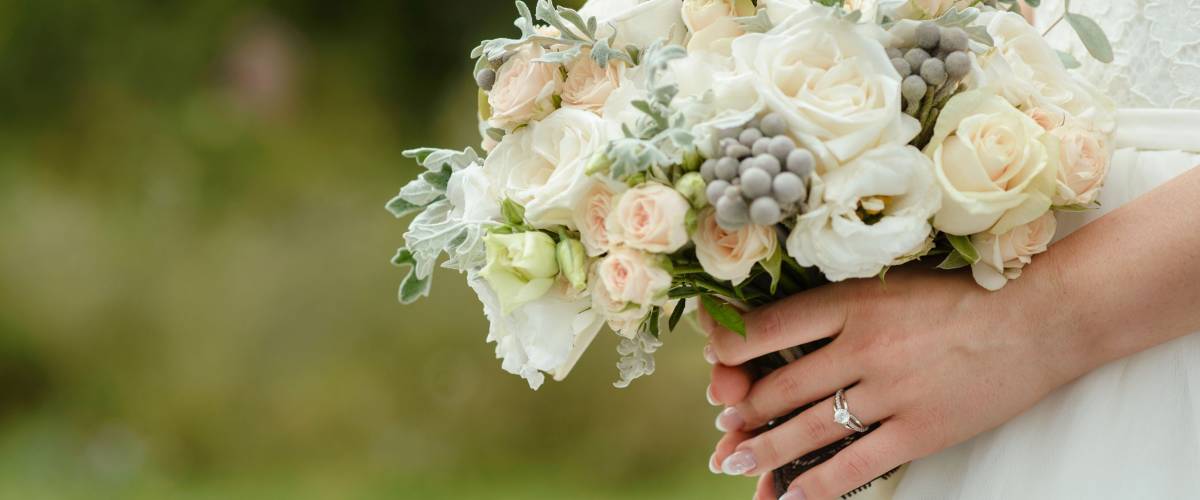 Price: $2,411
Most of us have only ever purchased flowers for birthdays or graduations, so the thought of paying a florist two grand is enough to send you running for the courthouse.
So, why is it so expensive?
To put it simply, not every flower is created equal. While it may take 10 roses to make a bouquet or centerpiece, florists will typically order double that amount to make sure there are no limp petals or damaged stalks.
Unfortunately, someone has to cover the cost of those materials.
How to avoid paying it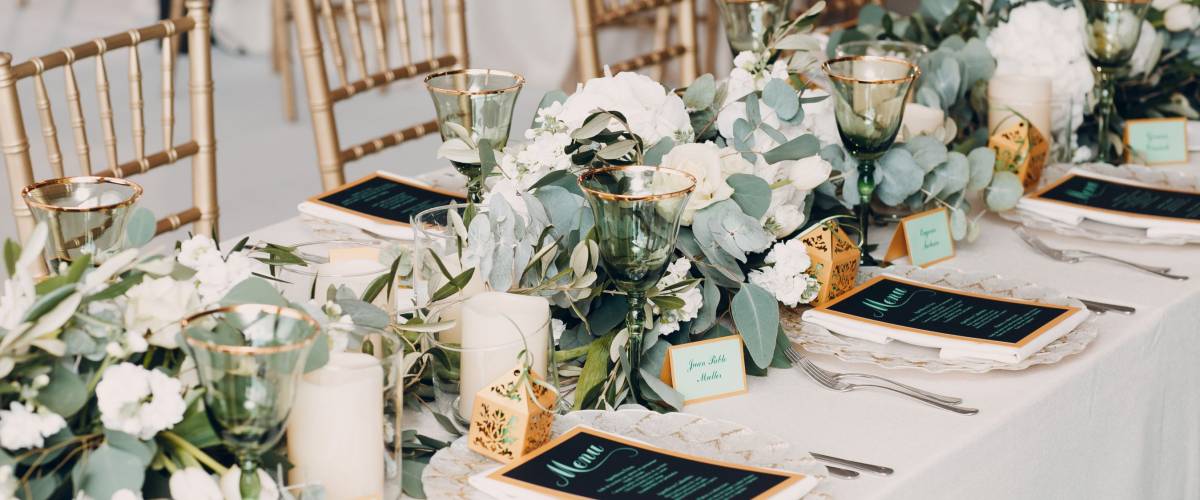 DIY where you can.
While having a bouquet is a bridal staple, those orchid centerpieces add unnecessary bloat to your budget.
There are plenty of tutorials on Pinterest and YouTube about how to make your own centerpieces, and they'll be much more affordable than real flowers.
7. Venue, catering and booze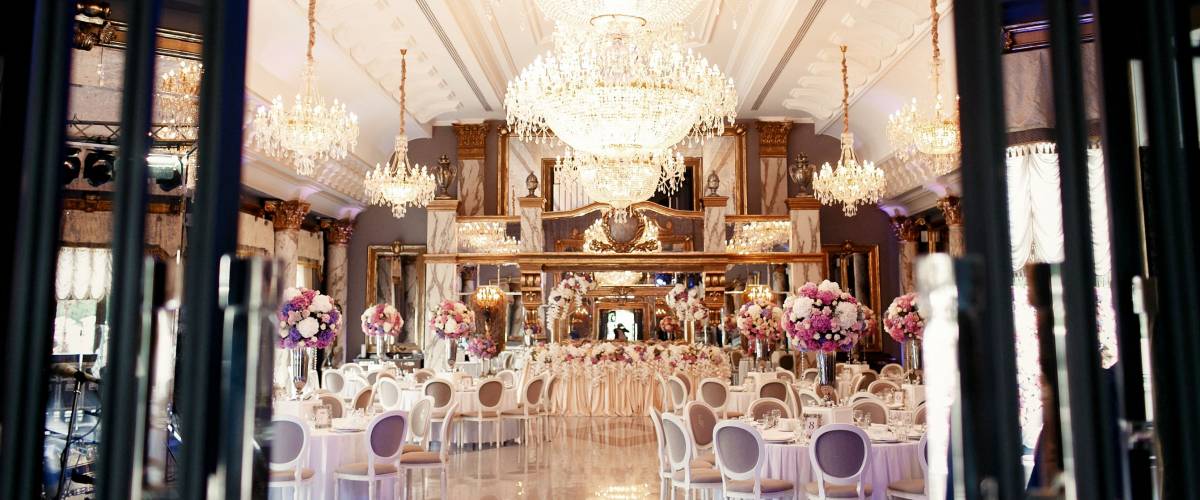 Price: $15,439, $2,564, and $70/person, respectively
You're throwing a big party, and naturally you'll want to wine and dine all of your guests.
However, what many people don't expect is that the venue, catering and booze are all separate charges, and that tab can run into the tens of thousands of dollars if you don't discuss exactly what you're going to be paying for.
Keep in mind, not only are you renting the venue and paying for the food, but you're also paying for a bartender and wait staff to serve your guests for the night.
That's right, you're technically an employer running a mini-economy.
How to avoid paying it Shop ahead of time.
There's a reason many people plan weddings two or three years in advance — it's not because they're control freaks.
Looking at venues way ahead of your wedding date will give you a wider array of pricing options, so you can choose a place that sits more comfortably within your budget.
Ask to see catering brochures and wedding packages and cross-compare everything.
Also, if you live in a major city, look at venues an hour away — non-metropolitan locales are usually more budget-friendly.
8. Officiant and marriage license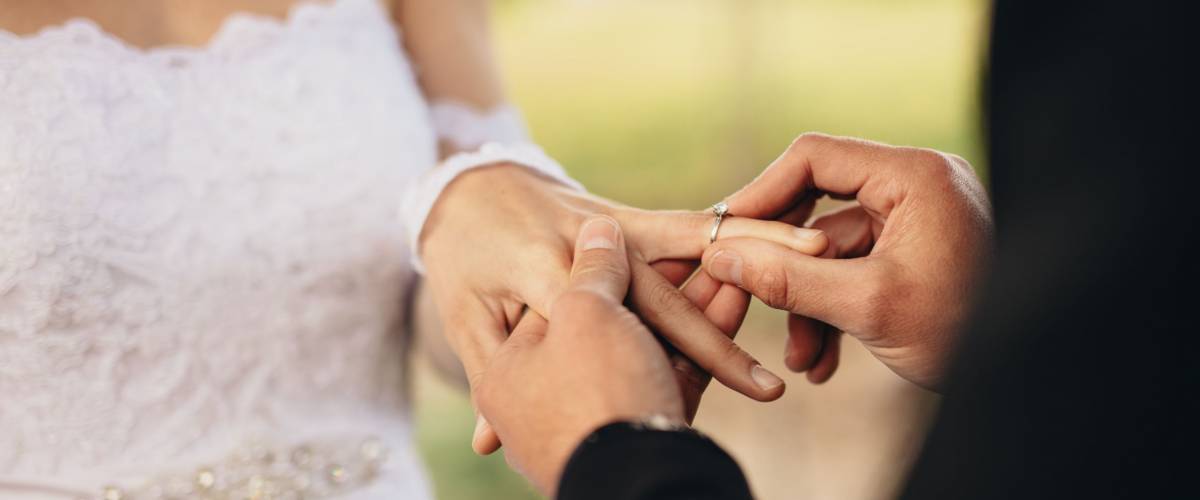 Price: $286 to $400 and $50-$100, respectively
Getting married involves a fair bit of paperwork — who knew?
Before you tie the knot, you need to apply for a marriage license. Also, it goes without saying, but you need a government-approved officiant or religious official to legally marry you.
Marriage license costs vary from state to state, usually averaging around $50.
That's not so bad, but it can get tricky when trying to find an affordable officiant. They can cost up to hundreds of dollars, especially in major cities.
How to avoid paying it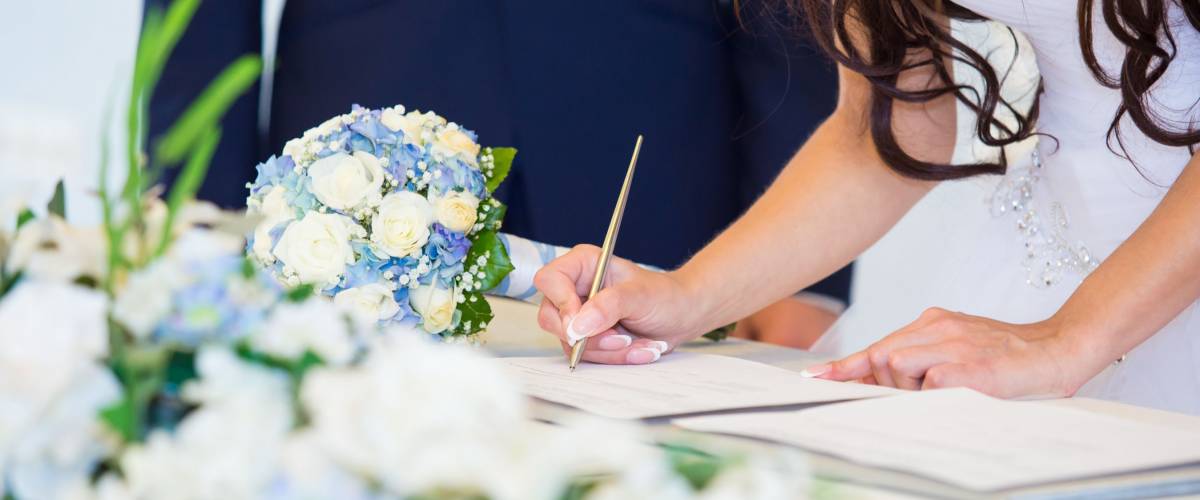 Sign up for a WeddingWire account.
Many officiants have public profiles where they provide detailed price ranges and testimonials from previous clients.
As for the marriage license — sorry, you'll just have to put that one on a credit card.
9. More time at the venue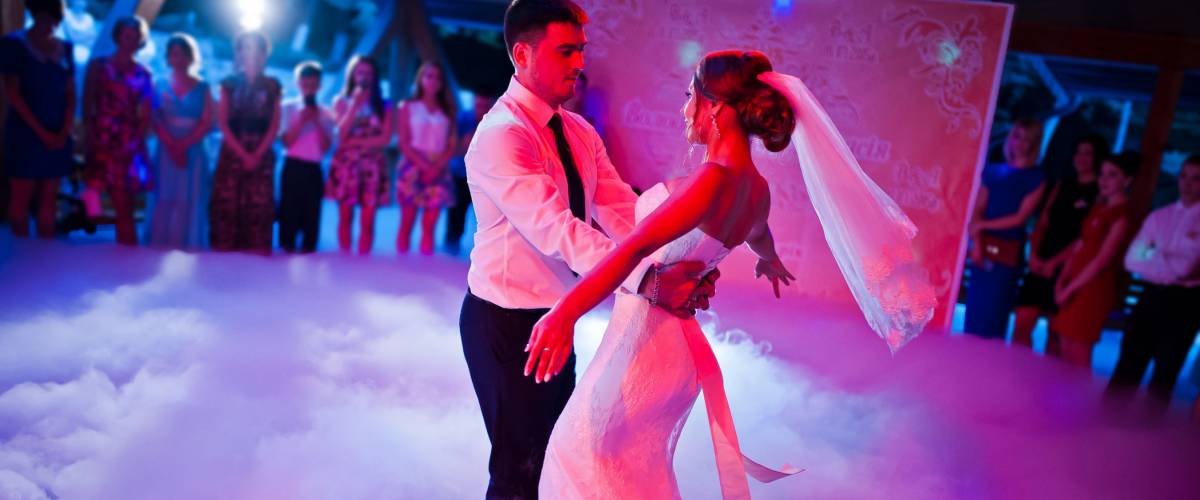 Price: $1,000 to $2,000 per extra hour
While receptions typically run four to six hours, some venues have extremely strict time restrictions. This can be the result of noise laws, clean-up and tear-down times, or company policy. If you require more time to hold your reception, you may need to buy additional hours from the venue.
Or worse: You party the night away only to realize that the extra hour you spent at the venue ended up costing a couple grand, and you didn't realize until after you got the bill. Talk about a hangover.
Oof, what to do?
How to avoid paying it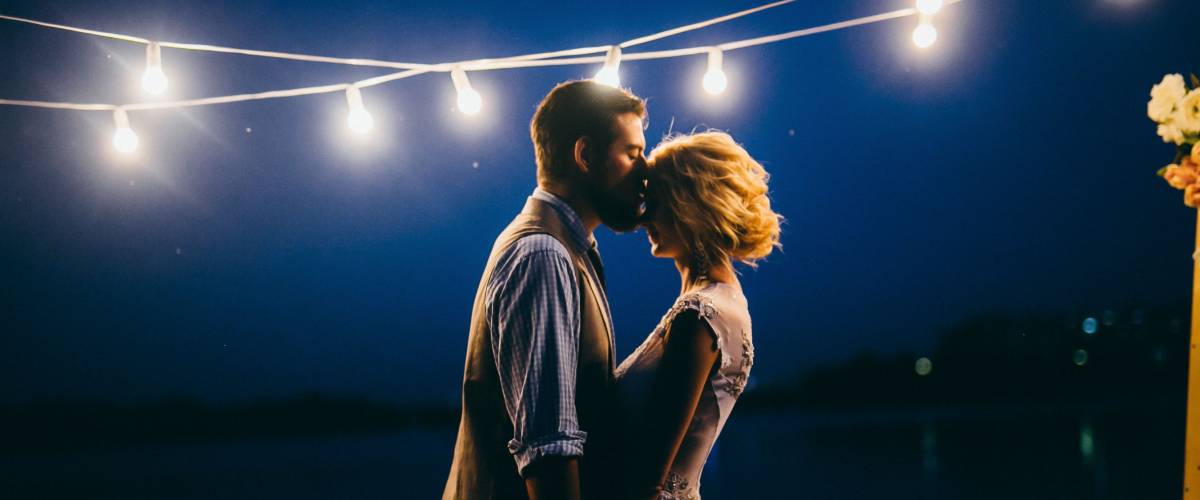 Read through your venue contracts very carefully.
See what time frames they stipulate for cocktail hour and reception. You want an ample amount of time to get down and party with your guests, so don't sign anything that gives you less than what you're looking for.
10. Photographer, videographer, and associated fees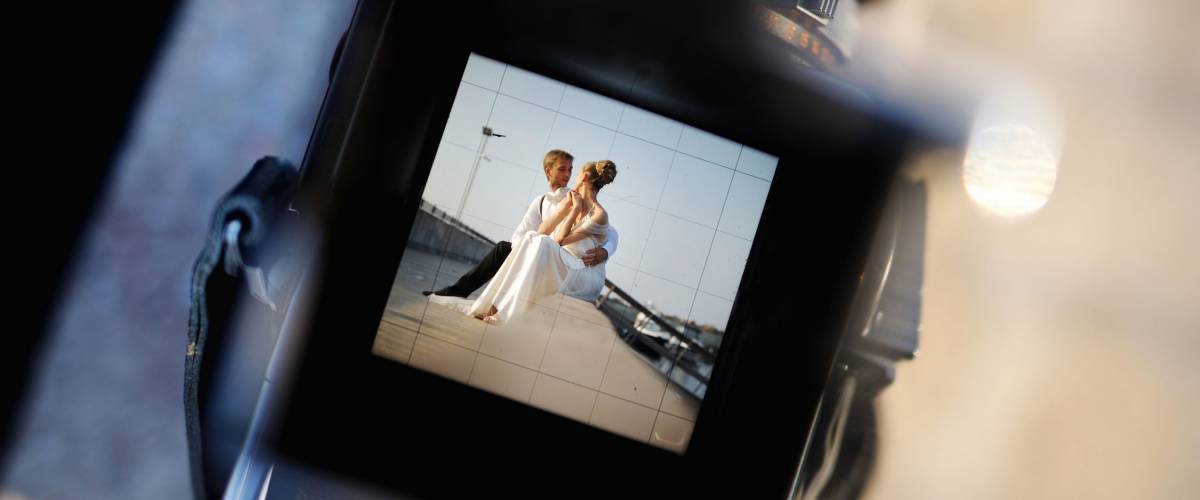 Price: $2,679 and $ 2,021, respectively
It makes sense that you want to capture your special memories on film for all eternity, but most people are in for a surprise when they see just how much it costs to hire a photography and video service for the day.
On top of that, you may be required to pay for extra time that not used for taking photos.
Wedding photographers and videographers are sometimes booked in consecutive one-hour time slots, so if there's a one- or two-hour lunch or cocktail break on your wedding day, you could end up paying for the time anyway.
Ouch.
How to avoid paying it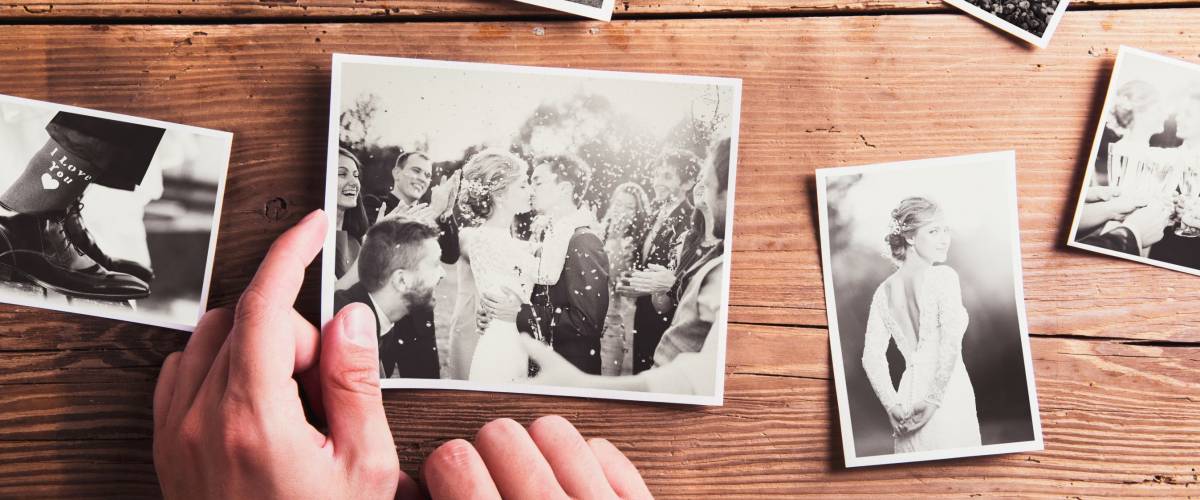 Again, shop around ahead of time. Look at photographers that vibe with your style and your vision, but be realistic about your budget and what you can afford.
Make sure to ask them if they charge an hourly fee or a lump sum.
If you know any photographers you like (maybe someone who did your friend's wedding photography) ask them if they'll give you a referral discount.
Alternatively, you could search through the local arts colleges to see if there are any photography students. If they're just starting out, they'll likely be a lot cheaper.
11. Wedding planner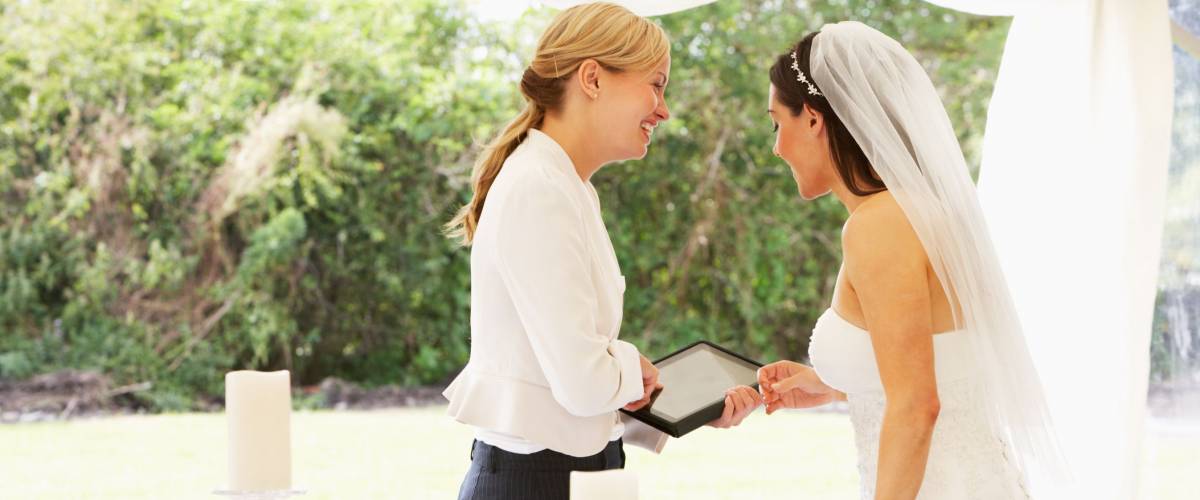 Price: $2,002
If you've never planned so much as a party before, the idea of planning a wedding can send your anxiety into overdrive.
It's tempting to call a professional and foist all of the phone calls, vendor tracking, and seat planning off on to a wedding planner, but be warned: The good ones aren't cheap.
How to avoid paying it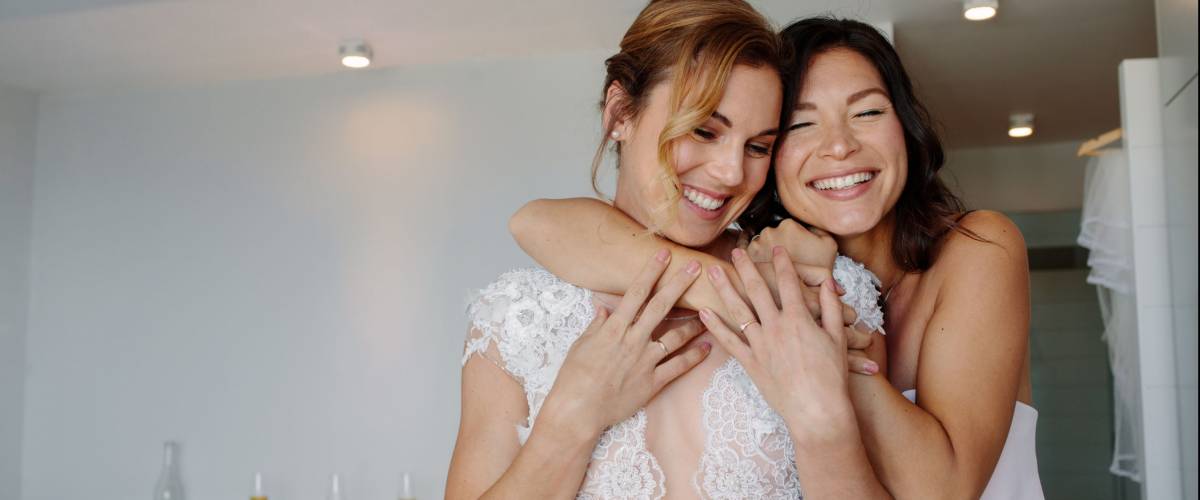 Ask for help.
Recruit friends and family members to help with fine-tuning the little details and shoulder some of the to-do lists. Be sure to thank them, too.
12. Liability and event insurance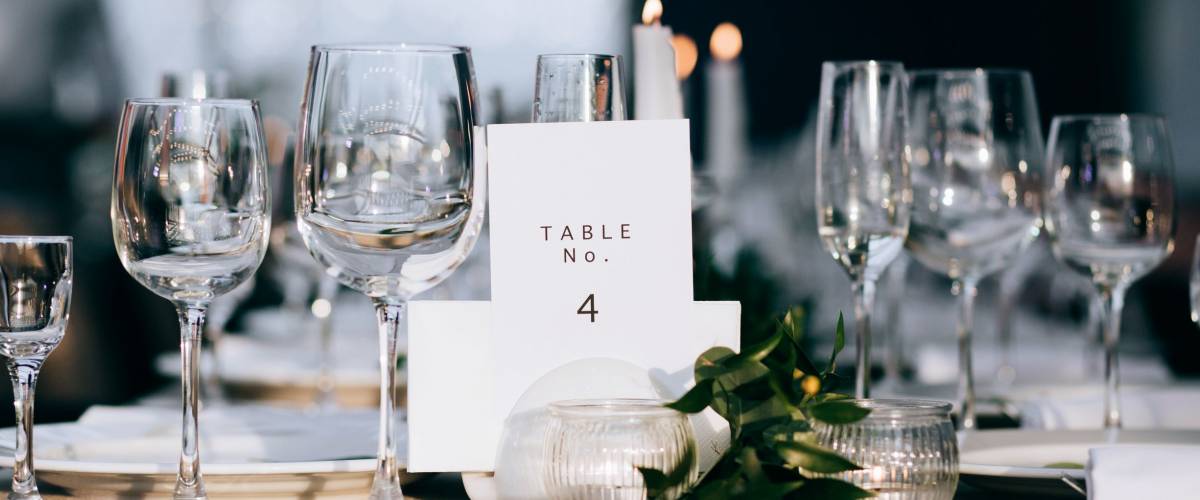 Price: $100 to $500
The wedding venue will likely be the single biggest expense of your wedding. This is because there are a myriad hidden costs associated with renting out a venue, specifically liability and event insurance.
If your wedding venue is located in a place that's liable to flood or in a locale that's in proximity to wildfires, you may have to opt for insurance in order to recoup some of your losses should the venue close down. It also includes cancellation coverage.
Some venues may also require you to purchase your own insurance in case any of their property is damaged at the event.
Venues can even hold you responsible for issues that arise after your guests have left, so watch out for these sneaky clauses in venue contracts.
How to avoid paying it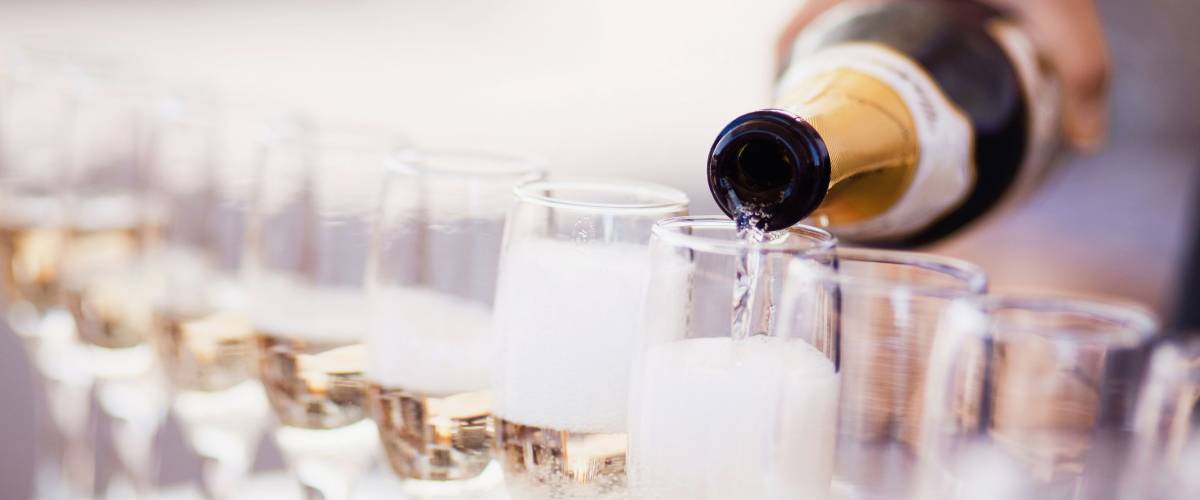 While paying some event insurance may be unavoidable, look for the most affordable insurance packages. Reddit user cassssandrea recommends WedSafe for insurance packages under $200.
Be sure to also watch out for the phrase that says the venue is "indemnified and held harmless."
This clause means you're 100% responsible for any damages incurred before, during or after the event, and it could be used to gouge you.
Get a lawyer friend to review the contract for you (if you have one), and refuse to sign anything before you smooth it over with the venue.
13. Wedding day transportation Price: $856
If your ceremony and reception take place at two different venues, then you'll need viable transportation.
Watch out — there are plenty of hidden costs associated with renting a fancy set of wheels for the day.
For example, if the limousine driver has to wait around while you take portraits, you could be charged an additional fee for the time.
On top of that, you may have to cover insurance for the vehicle, too.
How to avoid paying it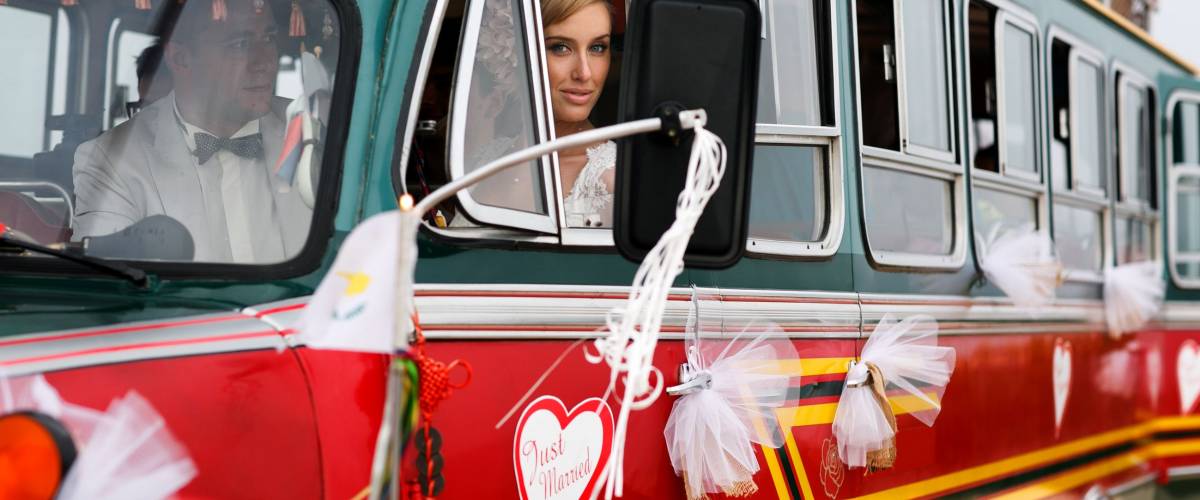 There are plenty of other ways to make a grand entrance that won't hurt your wallet.
Consider a party bus instead — a refurbished school bus that you can use to transport your wedding party from A to B.
If your reception is close by, consider walking.
14. Bachelorette party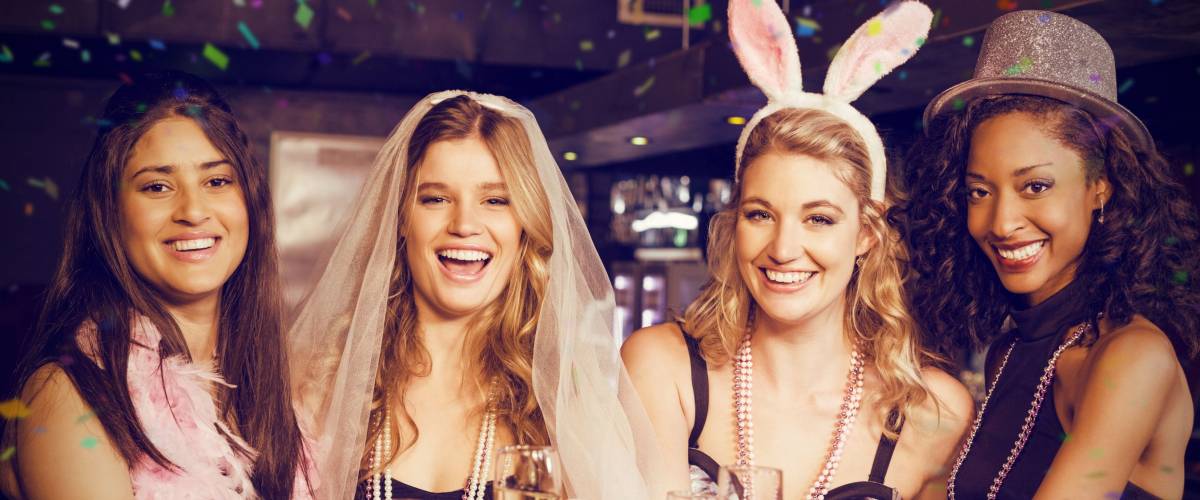 Price: $1,400
Bachelorette parties are now a huge part of the wedding process — luxe vacations to places like Las Vegas or New York City are now the norm.
While traditionally the bridesmaids pick up the tab, many brides now opt to pay their share of the hotel and plane tickets to help shoulder some of the costs.
It can be a lot, especially if you're planning a honeymoon, too.
How to avoid paying it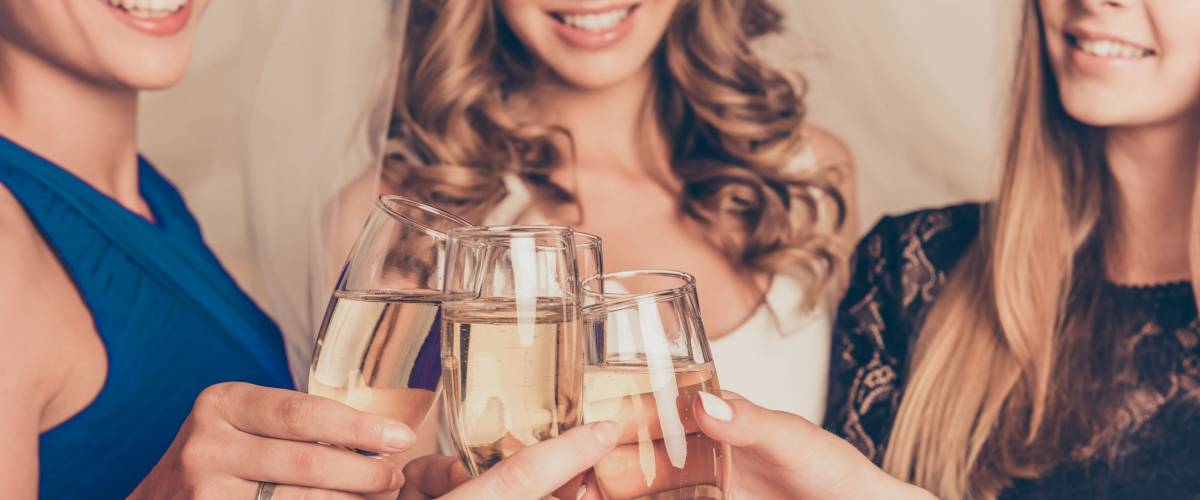 Discuss it with your bridesmaids beforehand. Duh.
Let them know, kindly but firmly, that you want to keep your bachelorette party local.
15. Shoes and accessories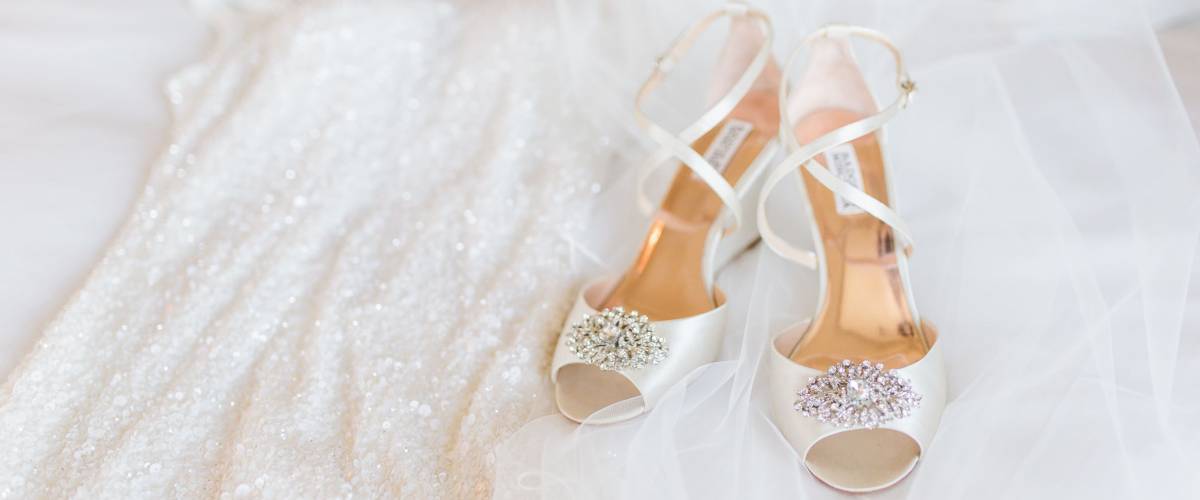 Price: $200 to $500
While the dress and the rings are usually the first things that couples pick out, many people also forget to save room in their budget for additional fashion pieces.
Veil, earrings, shoes, shapewear, garters, pocket squares, cuff links and boutonnieres all add up.
How to avoid paying it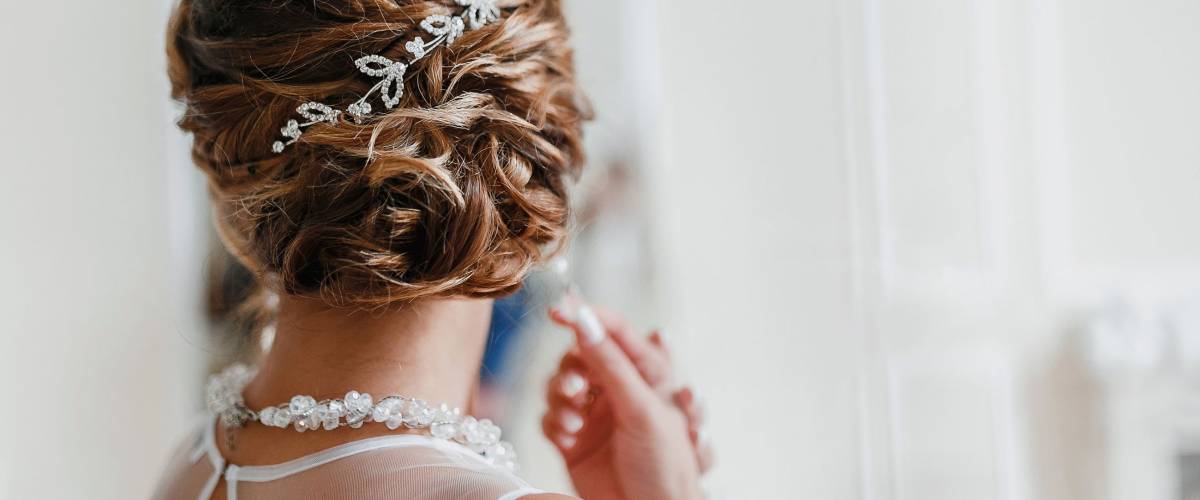 This is where the old adage "something borrowed" comes in. (And this includes the groom, too.)
You can borrow things like your jewelry or shoes for the event. For the other items, you can shop around Etsy and BHLDN (pronounced like "beholden") for either secondhand or affordable bridal accessories.
If you're saving for a wedding, figure out how much you'll have to save with the calculator below:
Sponsored
Kiss Your Credit Card Debt Goodbye
Millions of Americans are struggling to crawl out of debt in the face of record-high interest rates. A personal loan offers lower interest rates and fixed payments, making it a smart choice to consolidate high-interest credit card debt. It helps save money, simplifies payments, and accelerates debt payoff. Credible is a free online service that shows you the best lending options to pay off your credit card debt fast — and save a ton in interest.