Hundreds of thousands had money withheld Usually, when student loan borrowers haven't made a payment for more than 270 days, they're in default — and student loan servicers can start garnishing their wages.
Up to 15% of a borrower's paycheck can be withheld and sent to the loan servicer until the debt is repaid or the default status is settled.
When the CARES Act — the initial COVID rescue package — was signed into law on March 27, 2020, the U.S. Department of Education was supposed to notify employers to stop withholding money from employees' paychecks to satisfy student loan obligations.
But Student Defense found, through a Freedom of Information request, that the Education Department and the Treasury had improperly garnished and held back more than $200 million from over 390,000 borrowers after the law took effect, according to multiple media reports.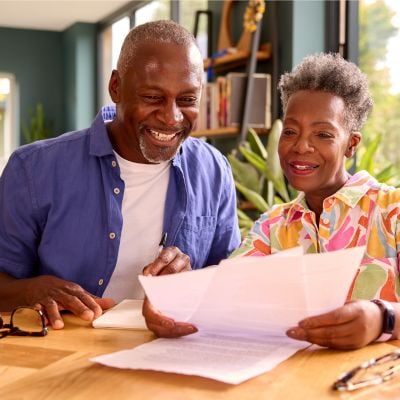 Having a single loan to pay off makes it easier to manage your payments, and you can often get a better interest rate than what you might be paying on credit cards and car loans.
Credible is an online marketplace offering personalized loan options based on your unique financial situation.
When you consolidate your debt with a personal loan through Credible, you can roll your payments into one monthly installment. Find a lower interest rate and pay down your debt faster with Credible today.
Find your rate
Refunds in the hundreds of dollars
Some 1,930 borrowers were still having their wages garnished by October of last year, nearly seven months after the CARES Act was enacted, according to the Federal Inspector General.
Two weeks ago, the Education Department informed Student Defense that it had refunded $187 million to more than 382,000 borrowers by the end of July. That works out to an average of nearly $500 per person.
But the department says it hasn't been able to issue close to 11,000 outstanding refunds.
The government says it can't return the money because officials don't have the correct addresses for the borrowers.
How to get a long-lost refund Here's the upshot: If some of your pay was improperly siphoned off and your address hasn't changed recently, keep your eyes peeled for any official-looking mail.
If you did move since March of last year and you think you're owed a refund, you should reach out to your loan servicer to make sure it has your current address information.
Federal student loan payments and interest were paused in March 2020 and will remain that way until Jan. 31, 2022.
Some 45 million Americans currently share $1.7 trillion in student debt. The 15 months of halted payments have saved borrowers around $72 billion in interest, according to an estimate from a group of Democratic U.S. senators.
Democrats led by Senate Majority Leader Chuck Schumer and Massachusetts Sen. Elizabeth Warren have been urging Biden to grant broad loan forgiveness to borrowers — up to $50,000 per person — but the administration has made no decision on that.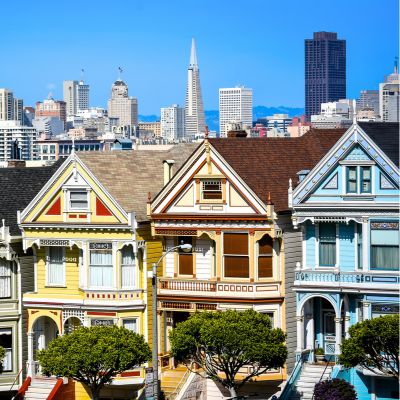 Believe it or not, you don't need millions, or even hundreds of thousands to invest in real estate. Arrived is an online platform where you can invest in shares of rental homes and vacation rentals without the headaches of being a landlord.
Learn More
Not owed a refund? Here's how to find relief If you're not getting one of the student loan refunds and are already having trouble managing your debts — even before your loan payments resume — you have some options.
Sponsored
This Company Will Help Nearly Anyone Get Rid of Credit Card Debt
Do you feel like paying off your credit card is a constant grind, with no end in sight? You're not alone. A personal loan offers lower interest rates and fixed payments, making it a smart choice to consolidate high-interest credit card debt. It helps save money, simplifies payments, and accelerates debt payoff.
Credible is a free online service that shows you the best lending options to pay off your credit card debt fast — and save a ton in interest.