Shop the overstock section With as much inventory as The Home Depot has, there is bound to be surplus product — and they want to sell it fast. That's why there's a whole page dedicated to overstock sales on their site, complete with price slashes up to 50%.
Recently, a backyard cottage-themed wooden playhouse for kids was put on the overstock list. This adorable product, originally priced at $1,200, was discounted to $900.
If you're not in the market for a playhouse, don't worry; there are plenty of practical household items in overstock too. You'll find furniture items like beds, chairs, dining sets and more at any given time. In fact, an overstocked walnut-finish six-drawer dresser was recently discounted to $480, saving buyers 40%.
To shop overstock efficiently, we recommend two things: Check the page frequently for new listings, and when you find something you want, act fast before it's gone.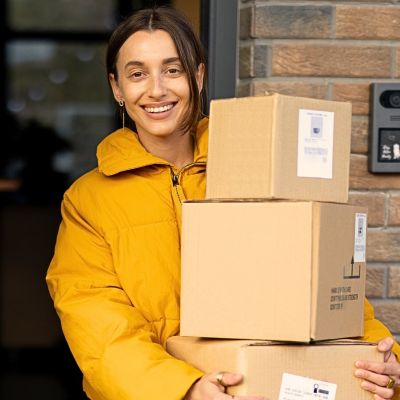 Capital One Shopping's browser add-on automatically applies coupon codes as you shop online. It's absolutely free – plus it takes only two clicks to install. Add the Capital One Shopping browser extension today and start earning discounts of up to 50% on the things you already buy.
Install for Free
Watch for the daily deal The Home Depot has a webpage dedicated to limited-time deals called the Special Buy of the Day. In some cases, the sales climb up to more than 50% off.
The discounted items are different each day. Just be sure to act quickly and keep an eye on the clock — it's counting down to the sale's end in 24 hours.
If you don't make it in time, there will be more sales tomorrow. But to make sure you don't miss a thing, save the page in your browser or sign up for the dedicated mailing list to get the deals delivered to you.
A recent daily deal ran for a RIDGID18V Drywall Cut-Out Tool with a lithium-ion battery and charger. The product was originally priced at $163.80 and discounted by 52% — that's $84 in savings.
Keep in mind that the special buy of the day deals are online only. If you see an item for sale on the page and try to purchase it in store the same day, the discounted price will not apply.
Don't settle for plant death All garden sales including perennials, shrubs and houseplants are subject to a one-year guarantee at The Home Depot. In other words, plants purchased there are like cats: They have nine lives.
Seriously, if your garden plants aren't thriving or if they die within a year of the date of purchase, take them back to the store.
What you will need is the original receipt and the physical remains of your dead plants. If you're not sure what to use as evidence, particularly if your plant is in the ground, Home Depot associates literally recommend digging up the detritus.
Reddit user NerdyGardenGirl writes, "I purchased some Pentas and for whatever reason, one of them just up and died unexpectedly after about a month. It went so quick, all I had to bring to the store was some tiny roots attached to basically a stick with a couple brown leaves. I put it in a plastic baggie, and brought that with my receipt to customer service and they issued me store credit, no issues at all."
Do note that this guarantee excludes cut flowers and bouquets, which were technically already dead at the time of purchase. R.I.P to your Mother's Day arrangement.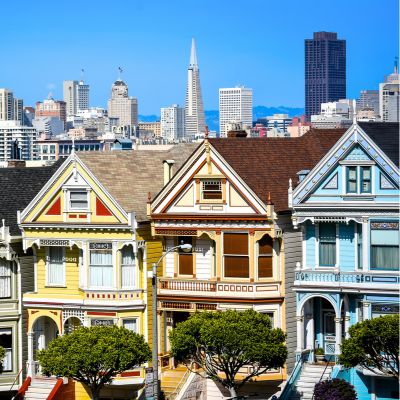 Believe it or not, you don't need millions, or even hundreds of thousands to invest in real estate. Arrived is an online platform where you can invest in shares of rental homes and vacation rentals without the headaches of being a landlord.
Learn More
Investigate those price tags As you sleuth for sales across the aisles, let color be your guide. Scan past the white tags that denote regular price and instead look for yellow tags.
The yellow color indicates that the product is on clearance. That's pretty obvious and a great start, but what most people don't know is that decoding the numbers on the tags can save you even more money.
Yellow price tags ending in .06 indicate that the price of that clearance item will drop again in six weeks. If you can afford to wait, you'll be doing your future self a solid.
Comparatively, yellow price tags ending in .03 mean that item will be removed from stores in three weeks. In that case, this price is the lowest it's going to get — so act now, stock up, or forever hold your peace.
Bonus tip: Savvy shoppers say you can often find clearance items and price markdowns at the end of an aisle, also known as the end cap.
Buy discounted gift cards There's another sneaky way to save a few dollars on your next run to The Home Depot — by purchasing a gift card for less than its actual balance. There are a number of discount gift card retailers you can find online.
On Gift Card Wiki, you can find The Home Depot e-gift cards at discounts up to 9%. Raise sells The Home Depot gift cards discounted up to 2.10% or offers 2% in Raise Cash when you buy a card at face value. Cardbear sells The Home Depot gift cards at an average discount of 3.5%. Enter your email to be alerted when the price drops further.
You can even find discounted The Home Depot cards on eBay. The best recent example we found was a $500 gift card being sold for $460 — an 8% discount.
Note that inventory and discounts on gift cards can vary greatly from one site to the next.
Retrieve retroactive savings Have you ever bought something, only to discover a few days later that it's now on sale? Well, now you can reclaim the difference.
As long as your purchase has taken place within 30 days of the item going on sale, and you have your receipt, The Home Depot will honor the newly discounted price.
If you purchased online, you will need to phone customer support. But for in-store transactions, all you have to do to claim your savings retroactively is take your receipt to the customer service desk of the original purchase location.
For those of you that have missed the 30-day range, fear not — you can still return the item within 90 days and repurchase at the new sale price.
Haggle your heart out The Home Depot is one of few retailers that will consider a price deduction if the customer has valid concerns about a product. While regular sales associates can authorize small markdowns, it is best to speak with a store manager.
Former employee Kyle James published his negotiation tips to the blog Rather Be Shopping. He advises to look for imperfect items (items with dings, dents or scratches) or overstock and returns. James says that because a store might struggle to sell them, you have a good chance of receiving a 10-15% discount on items in this condition.
James also recommends asking for discounts whenever buying in abundance. If a small markdown is what it will take to get you to walk away with a large purchase, the manager is often inclined to help.
The biggest tip of all, according to The Home Depot employee and Reddit user Liner87, is to negotiate with kindness. "We have the discretion to take just a little more off (if you're nice, or if we think the system didn't take off quite enough) ... If you're nice about how you ask for more money off, it goes a long way."
Subscribe, subscribe, subscribe! The Home Depot rewards its customers with extra coupons when they sign up for a subscription service. Check out the different subscription options and find out what they can do for your budget:
An email subscription delivers your preferred combination of general Home Depot emails, Garden Club emails and Pro-grade product emails. When you subscribe, a $5 coupon will be sent to your inbox. And of course you'll be getting those sweet sales flyers to let you know what's discounted right now.
If you're not big on email, you can enter your mobile phone number and sign up for text alerts. The trade off is that you will receive up to 10 text messages a month. Too many? You can unsubscribe from your automated Home Depot pal. But keep in mind those texts may earn you additional savings by alerting you to sales and promotions.
The Style & Decor newsletter subscription rewards you with a coupon for 10% off select furniture, home accents, bedding and bath.
Unfortunately, The Home Depot no longer issues a 15% off coupon for completing one of their Homeowner 101 Workshops. You'll just have to make do with the reward of knowledge.
Plan ahead if you're likely to repurchase As The Home Depot says, put your to-do list on autopilot. Why add a new bottle of laundry detergent to your grocery list when you can save money without even thinking about it?
When you use The Home Depot subscriptions delivery service, you earn 5% off plus free delivery on products you are guaranteed to need more of.
Any product that is eligible will be identified at the time of ordering. You'll also be able to select the frequency at which you want your repeat product shipped (anywhere between one and 12 months).
To make it easy, all products available for repeat purchase are listed on their website and are organized by category. There you'll find air and water filters, cleaning supplies, pet products, garden care, household essentials and so much more.
There is no subscription or renewal fee for this service. All you have to do is log in with your regular Home Depot account and add your credit card for automated purchases. You can cancel or pause your subscription anytime.
Become a price match pro The Home Depot uses a low price guarantee to ensure their customers have access to competitively priced products.
The going procedure for in-store purchase is as follows: "If you find a current lower price on an identical, in-stock item from any other retailer, we will match the price. Just bring the ad, printout or photo with you to the register for validation."
For online purchases, the Price Match Guarantee includes the price of the item(s) plus shipping cost.
As for which stores qualify, The Home Depot price match policy applies to most brick-and-mortar stores and several major retail competitors. The list includes Target, Lowe's, JCPenney, Walmart, Best Buy, Staples, True Value and Macy's, according to the Krazy Coupon Lady blog.
There are a couple price-matching caveats: The Home Depot will not price match products on special order, volume discounts, labor and installation services, sales tax, rebates or free offers. And the additional 10% "price beat" discount can no longer be added to the matched price.
Even so, with this price match info in your tool belt, you'll be saving money at The Home Depot like it's your job.
Shop the bargain shelf for "oops paint" If you're in need of a small portion of paint to decorate your home and you're not picky about the color, you can save big with The Home Depot's imperfect paint.
Employees mix massive amounts of paint every week to create custom tints for their customers, but sometimes the product turns out less than perfect. Perhaps the paint associate mixed the wrong colors, the customer was not satisfied with the result or the paint was abandoned or returned to the store.
In any case, these products end up on the bargain shelf next to the mixing station and the discounts are steep — as low as $5 to $10 a gallon, according to Retail Me Not.
Employees on Reddit explain that a tint is often added to products that are improperly mixed or returned to deter the original customer from attempting to come back later to purchase it at a discounted price. But they still aim to make colors that are desirable so that others may benefit.
Borrow, don't buy While The Home Depot has everything that you may need for your home reno aspirations, that doesn't mean you have to permanently fill your garage with equipment. When it comes to tools required on a project-by-project basis, consider renting instead of buying.
The Home Depot's rental shop has a vast catalog and is organized into three main categories: home tools, vehicles and large equipment. You'll find everything under the sun, from drills and lawn mowers to skid steers and moving vehicles.
For some handy folks, renting equipment for a DIY job is significantly more affordable than hiring a service to do it for you. If you've made a big mess that requires professional equipment, a commercial carpet cleaner retails for over $2,000 — or you can rent what you need for as low as $23 for a four-hour period.
You can check the availability and rental cost of everything you need on their website, even your transportation: Load N' Go truck rentals start at $19 for the first 75 minutes. To access the tool you need, just secure your booking with a small deposit, drop it off when you're done and enjoy your savings.
Pay a visit to the rebate center If you're shopping for large appliances, a visit to The Home Depot's rebate center could save you hundreds on essentials like refrigerators, dishwashers, ovens, laundry machines and more.
There are plenty of residential appliances for sale that will earn you one rebate, in which case the window for eligible purchase is typically six months or longer. The specific dates will be stated.
Pro tip: The best way to build up your savings is to bundle, but be aware that bundled rebate offers tend to have a more limited window — usually less than a month. A recent offer got shoppers $414 in savings when they bought four or more eligible LG appliances.
Keep in mind that rebates are a retroactive sales strategy that allows you to redeem money after purchase, often at the time of installation. In order to redeem your rebate, there are specific requirements to be met, which vary by product.
If you are looking for a specific product, you can search by brand, keyword or model number. See what makes the most sense for your purchase while remembering to pay close attention to the conditions to ensure your eligibility.
Become a double agent with competitor coupons You can't present a competitor coupon at The Home Depot outright and expect it to apply just the same. However, they are taken into consideration under The Home Depot's low price guarantee.
The company is determined to have the absolute lowest price for identical and comparative products. So, instead of matching the competition's sticker price, The Home Depot matches the final price — after coupon — thus getting you the absolute lowest price on the market.
The Home Depot employee and Reddit user mudbuttcoffee says, "All local competitors are accepted. I don't even care if it's expired, I'm taking it. If a customer is in my store trying to spend money, I'm going to let them do that."
Note that store policies may vary and subsequently information can be inconsistent between employees. As such, it may be better to refer to the customer service desk or a store manager.
Competitors aside, you can also look for coupons from the manufacturer of the product you're buying, like KitchenAid or Cuisinart, and present that coupon for the low price guarantee.
Tell them about your military service
If you're an active military member, veteran or their spouses, Home Depot offers 10% off eligible purchases, up to $400 annually.
The catch is that you have to register with the home improvement store and have your status verfied. Once you do that, you can use the discount in store or online.
Shop on discount days No matter how coupon savvy you are, there are certain days of the year when you'll score better discounts than others.
According to Groupon, The Home Depot has nine major savings days to look out for. Here is when you can expect to save big, based on The Home Depot's 2021 and 2022 discount catalogs:
Presidents Day (February): Discounts on select furniture, decor, kitchenware and homeware.
Spring Black Friday (April): Discounts on garden supplies and outdoor furniture.
Memorial Day (May): Discounts on select appliances and certain power tools. Veterans are also eligible for a 10% discount with proof of service.
Red, White & Blue Sale (July 4): Discounts on select appliances, furniture, mattresses and decor.
Labor Day (September): Discounts on select security devices, appliances, bathroom accessories, indoor rugs, paint and garden supplies.
Black Friday (November): Discounts on tools, appliances, home decor and furnishings.
Cyber Monday (November): Discounts on select tools, appliances, vacuums and Christmas trees.
Green Monday (December): Discounts on large appliances, power tools and small kitchen appliances.
After Christmas (December 26): Discounts on Christmas decor.
More: Save even more when shopping online with Capital One Shopping
Sponsored
Kiss Your Credit Card Debt Goodbye
Millions of Americans are struggling to crawl out of debt in the face of record-high interest rates. A personal loan offers lower interest rates and fixed payments, making it a smart choice to consolidate high-interest credit card debt. It helps save money, simplifies payments, and accelerates debt payoff. Credible is a free online service that shows you the best lending options to pay off your credit card debt fast — and save a ton in interest.