Mental health problems also can lead to dropping out of school, poverty, homelessness, suicide and violent or socially unacceptable actions that land the perpetrators in jail.
Despite some minor growth in public discussions of mental health issues in recent years, there is still an overwhelming lack of acknowledgement, relevant policy work and assistance available for people living with mental health issues in North America. And one of the most misunderstood and least publicized issues caused by mental health problems are the financial outcomes on both individual and societal levels.
It's time to drop the stigma around mental health issues and start looking for solutions.
It's all about the money
The close correlation between money and stress is nothing new. The American Psychological Association's 2015 survey titled Stress in America reveals that money is one of the major causes of stress in American households and it's especially common among parents, low-income families, and adults aged 18 - 49 (i.e. the working population).
Financial stress is also one of the leading causes of marriages and relationships breaking up and cases of domestic violence. Researchers from the University of Iowa found that these financial stressors — from inability to pay bills, food insecurity and even phone service disconnection — have led to incidents of minor to severe physical abuse of both female and male partners in relationships.
Clearly, there is a simple two-way relationship between money and mental health: Poor or weak mental health leads to bad financial decisions and mismanagement of finances, while money worries contribute to weakened mental health.
Some common examples include:
Depression caused by the loss of a loved one, competition, or feelings of inadequacy at work may lead to increased absences and decreased productivity at work; and consequently possible job loss that leads to issues related to income.
Depression or extreme feelings of self-pity can also lead to excessive self-gratification. It is not uncommon for people after a break-up to spend unnecessarily on things that will make them feel better. Certain mental disorders may also create mania and "highs" that lead to reckless shopping and spending behaviours. The regret that follows then leads to extreme "lows."
Unhealthy money habits such as gambling, can ruin personal relationships, driving loved ones and friends away, eventually leading to loneliness, depression and a disturbed mental health.
People suffering from anxiety were also more likely to have problems dealing with the organizations they owe money from, which makes it more difficult for them to arrange for a better, friendlier debt repayment. The anxiety thus doubles as the stress of debt collection is added to their worries.
This two-way relationship between money and health shows that both serve as the cause and/or effect of the other. This association illustrates the importance of addressing both issues together.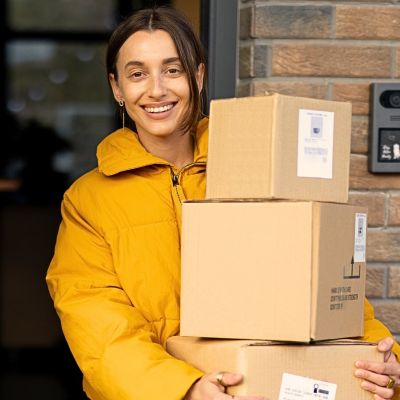 Capital One Shopping's browser add-on automatically applies coupon codes as you shop online. It's absolutely free – plus it takes only two clicks to install. Add the Capital One Shopping browser extension today and start earning discounts of up to 50% on the things you already buy.
Install for Free
Solutions By now it should be obvious that mental health is not just an individual issue but one that affects entire families. Family members, friends, support groups, and even financial organizations can do so much to create a more accepting and helpful space for people struggling with mental conditions and financial issues at the same time.
Although the conversation remains in its infancy, many financial institutions are getting on board to do their part. Whether you or someone you know is suffering from mental stress and resulting financial issues, please know that there is plenty of hope!
Based on research by the Money and Mental Health Policy Institute, we've listed some simple steps to help people struggling with these issues get their finances back under control. A big part of the positive change is new technologies that allow people to be proactive with their money management and get ahead of problems before they begin.
Step 1: Seek help
This is probably the hardest part of dealing with money and mental health problems, but it is also the most important.
It's not easy to see a doctor to ask for medication to help you get to sleep or admit to having anxiety and panic attacks. But these are conditions that can really set back other aspects of life, work productivity included. Medical attention can help prevent or reign in the situation before these conditions carry over into work, social relationships, and financial decisions.
If possible, thinking about getting professional financial advice can feel even worse! People are often shy or embarrassed at having to resort to professional help, as if it's a reflection of their failure and inability to make smart decisions.
But this couldn't be further from the truth. Asking for help shows a willingness to take steps in the right direction. Getting outside help can also be the best decision for someone struggling with finances, because there is no personal (or familial) judgment involved.
An outsider can provide a critical "voice of reason" and guidance and expert advice that is easier to listen to and accept than if a family member said it. When it comes to money, credit counselors and financial advisors can help devise a credit payment plan or a manageable, customized savings program to help get finances back on track.
At the same time, family and close friends can play an important role here. If you see someone close to you struggling with these issues, the first step to helping them is to make a connection and discuss the problem in a non-judgmental way.
Step 2: Be honest about your situation
It's often assumed that there's a long learning curve to being proactive and disciplined in money management.
In fact, the most important step here is to come to an honest understanding of one's financial condition. In many cases, debt denial is the first barrier to solving financial problems. This step entails looking at all bills and accounts and understanding how much money is coming in, how much is going out monthly, and how much debt is owed.
For someone who is struggling with mental stress or other conditions, this can be an extremely stressful step! Non-judgmental support is essential to helping take this step toward financial stability. Professional help might be needed to wade through the paperwork and maybe even consolidate loans.
Once this essential organization step is taken, it's time to bring in the tech team!
Step 3: Enter fintech
Fintech is a term for technologies that help people manage their money. There has been a massive boom in fintech recently, as everyone from banks to app developers have started to create more interactive software for users. Many banks now have tie-ins to email that will alert you to pay your monthly bill, but helpful mobile apps are definitely leading the charge here.
For example, the mobile app Prism helps users stay on top of day-to-day money management and bill payments. To use Prism, users connect the app to their bank accounts and monthly bills. The app reminds users when to pay a bill and allows for one-click-payment. Plus, the app alerts users if a bill payment will trigger a bank overdraft because there are insufficient funds, and prioritizes bills by due date to help users avoid paying late fees.
The main benefit of fintech is that the technology has no bias. Simple reminders and alerts help users to make bill payments on time and not overrun their budgets — and there is no sense of judgement or shame. Fintech simply offers helpful tools to those who need them.
If you are on the support side of the situation, then you can get involved by offering non-judgmental help with setting up an app like Prism to get the struggling person onto the right track.
Step 4: Stick to a routine
Once you've organized the money part and set yourself up for financial success, it's time to be proactive about your health and take steps to prevent further problems. It may seem simplistic, but creating a routine can bring a sense of organization and calm to a person's life. Keeping busy and sticking to a daily routine gives a sense of normalcy. This also keeps the mind distracted so it's not stuck on emotional or stressful problems.
Because stress and mental issues are tied so closely to the chemicals and state of the human body, physical lifestyle changes can really help overcome and control mental stress and other conditions. Often, negative emotions can be better controlled as soon as a person begins to get regular exercise.
Eating a diet that is fairly balanced can also help to ward off problems like sugar highs and lows, obesity, and a lack of energy that can make it difficult to feel better throughout the day.
It's not easy to navigate the complex intersection of mental health and finance. While many people struggle with finance, the difficulty compounds when stress or mental health problems are added to the mix. Whether you are a helper in the situation or you're personally experiencing the struggle yourself, taking the four-step approach outlined above makes it easier to deal with financial problems caused by mental stress or other conditions. Following these steps will help check off one issue at a time until there's a viable solution and a sustainable long-term plan in place.
Although it may seem like a big task to get things in better shape, remember: when it comes to finance, small steps add up to truly great rewards.
The conversation surrounding mental health and finance is just beginning. Help fight the stigma and share this message to become part of the solution!
Additional Sources:
National Alliance on Mental Illness
Sponsored
Kiss Your Credit Card Debt Goodbye
Millions of Americans are struggling to crawl out of debt in the face of record-high interest rates. A personal loan offers lower interest rates and fixed payments, making it a smart choice to consolidate high-interest credit card debt. It helps save money, simplifies payments, and accelerates debt payoff. Credible is a free online service that shows you the best lending options to pay off your credit card debt fast — and save a ton in interest.