15. Steven Rales Net worth: $8.9 billion
Steve Rales amassed his fortune alongside his brother Mitchell. They have acquired dozens of diverse businesses over the years to grow the Fortune 500 company Danaher. Rales acts as chairman.
In 2020, Danaher raked in more than $20 billion in revenue and acquired General Electric's biopharma business for $21.4 billion.
Rales also owns the film production company Indian Paintbrush, which has produced acclaimed films like the Charlize Theron movie Young Adult, the directorial debut of Sopranos creator David Chase in Not Fade Away, and director Wes Anderson's recent movies, including Moonrise Kingdom, Grand Budapest Hotel and Isle of Dogs.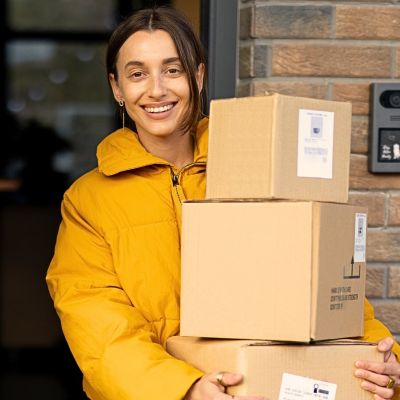 Capital One Shopping's browser add-on automatically applies coupon codes as you shop online. It's absolutely free – plus it takes only two clicks to install. Add the Capital One Shopping browser extension today and start earning discounts of up to 50% on the things you already buy.
Install for Free
14. Jan Koum Net worth: $10 billion
Jan Koum is the co-founder of WhatsApp, which has become the world's largest mobile messaging service.
It was purchased by Facebook for $22 billion in cash and stock in 2014. He inked the deal in an abandoned building where he once collected food stamps as a teenager. The Ukranian immigrant used to sweep floors to help put food on the table.
In 2018, Koum announced he was resigning as WhatsApp's CEO and stepping down from Facebook's board. He has donated $1.15 billion in Facebook stock to charitable groups, including his own Koum Family Foundation.
13. Gordon Moore Net worth: $12.2 billion
Gordon Moore isn't just a titan of Silicon Valley; he helped create it by co-founding the semiconductor company Intel in 1968. He was CEO of Intel from 1975 to 1987 and chairman from 1979 to 1997.
His name remains famous for his prediction that computer processing power would double every year, known as "Moore's Law."
He and his wife created the Gordon and Betty Moore Foundation, which focuses on environmental conservation. While they care about the Earth, they have their eyes on the skies, too. Moore and his wife donated $200 million to help build the Thirty Meter Telescope, which will be the second-largest optical telescope on the planet once it's completed in the mid 2020s.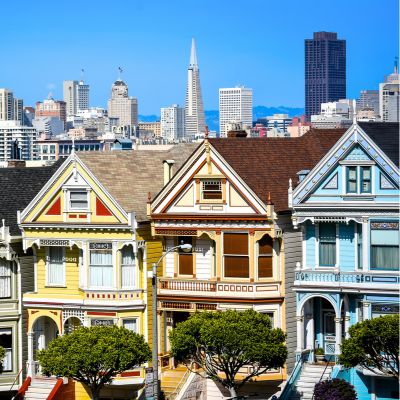 Believe it or not, you don't need millions, or even hundreds of thousands to invest in real estate. Arrived is an online platform where you can invest in shares of rental homes and vacation rentals without the headaches of being a landlord.
Learn More
12. John Doerr Net worth: $12.5 billion
John Doerr is chairman of Kleiner Perkins, one of the most renowned venture capital firms in Silicon Valley. It knows how to pick a winner, having backed Amazon, Twitter, Netscape, AOL, Compaq and Electronic Arts, among others.
Doerr pushed Kleiner to back Google in 1999, putting more than $12 million into the company and turning it into billions when the search engine giant went public in 2004.
Through his foundation with his wife Ann, Doerr supports initiatives such as the Climate Reality Project and the free online tutoring site Khan Academy.
11. Jensen Huang Net worth: $12.9 billion
Jensen Huang is the co-founder of graphics-chips giant Nvidia and has been president and CEO since the company's launch in 1993. He owns 3.6% of the company, which went public in 1999.
After coming to the United States to escape civil unrest in Thailand, Huang was mistakenly sent to a boarding school in rural Kentucky for troubled youth. He later worked as a waiter at Denny's before making his billions.
Huang has donated more than $30 million of his fortune to Stanford University to build an engineering center and another $5 million to cancer research at Oregon Health & Science University. He also gave the boarding school of his youth, Oneida Baptist Institute, $2 million to build a new girls' dormitory and classroom building, known as Huang Hall.
10. Donald Bren Net worth: $15.3 billion
Donald Bren is the owner of the Irvine Company, a real estate firm that owns more than 120 million square feet of real estate, primarily in Southern California.
He's the richest real estate magnate in the U.S., with an empire that includes 550 office buildings, 125 apartment complexes, hotels and shopping centers. He also owns a 97% stake in Manhattan's iconic MetLife Building.
Bren's father was a real estate investor as well, and in his youth Bren was a carpenter's assistant on some of his dad's properties. He is also a noted philanthropist, having gifted more than 57,000 acres of Southern California for preservation.
9. Eric Yuan Net worth: $16.7 billion
Eric Yuan is the founder and CEO of Zoom Video Communications, one of the businesses that has benefited the most from the pandemic.
At the time it went public in 2019, Zoom was offering its shares for $36 a piece, with Yuan owning 22% of the company. By January 2021, it valued its shares at 10 times that price.
Yuan was born in China and finally moved to Silicon Valley in 1997 after eight failed attempts at obtaining a visa. He was an early hire at video conferencing startup WebEx, which was acquired by Cisco in 2007. In 2011, Yuan pitched a mobile-friendly video conferencing platform to his Cisco bosses, but when the idea was rejected, Yuan quit to start Zoom.
8. Dustin Moskovitz Net worth: $17.9 billion
Dustin Moskovitz helped launch Facebook in 2004 with his roommate, Mark Zuckerberg. Unlike Zuckerberg, Moskovitz didn't stick around for the ride; he left the social networking titan in 2008 to co-found the workflow software company Asana.
Though the bulk of his net worth still lies in his 2% stake in Facebook, the pandemic powered a huge surge of interest in Asana ahead of the company's 2020 IPO.
Moskovitz and his wife, former Wall Street Journal reporter Cari Tuna, established the Good Ventures foundation, which has donated millions to promote marriage equality and to eradicate malaria. Moskovitz and Tuna are the youngest couple to sign on to Bill Gates and Warren Buffett's "Giving Pledge" to donate most of their wealth to philanthropic causes.
7. Robert Pera Net worth: $18.4 billion
Robert Pera is the founder and CEO of Ubiquiti Networks, which sells wireless broadband systems in rural areas and emerging markets.
He began his career at Apple in 2003 but left after just a couple years to focus on Ubiquiti full-time. The company now pulls in more than $1 billion in annual revenue, and Pera owns 75% of it.
In 2012, Pera purchased the Memphis Grizzlies NBA team. In the team's first year under his ownership, the Grizzlies won a franchise record 56 games and made the Western Conference Finals for the first time ever.
6. Eric Schmidt Net worth: $19.1 billion
Schmidt was CEO of Google from 2001 to 2011, having previously been CEO of the software company Novell and CTO at Sun Microsystems.
He was on Google parent Alphabet's board until 2019 and stayed on as an advisor until early 2020. He's also on the Defence Department's "innovation board" and is a visiting fellow at MIT.
An advocate for open internet access, Schmidt has pushed for change while touring a number of tightly controlled countries like Cuba, Myanmar and North Korea. He's also launched a number of philanthropic ventures, like the Schmidt Transformative Technology Fund, which supports cutting-edge research in natural sciences and engineering.
5. Laurene Powell Jobs Net worth: $22.3 billion
The widow of Apple co-founder Steve Jobs inherited billions worth of stock in Apple and Disney.
She founded the Emerson Collective, named for poet and essayist Ralph Waldo Emerson, in 2004. The organization says it uses a variety of tools, from impact investing to philanthropy, to create systemic change in education, immigration, climate challenges and cancer treatment.
She's also invested in several media properties, such as Axios Media and podcasting startup Gimlet Media, and has a majority stake in The Atlantic magazine. She also purchased a minority stake in Monumental Sports & Entertainment, the parent company of the NBA's Washington Wizards and the NHL's Washington Capitals, in 2017.
4. Sergey Brin Net worth: $88.3 billion
The richest immigrant in the United States was born in Soviet Russia but moved west with his family at the age of 6. Brin went on to co-found Google alongside Larry Page.
Like Page, Brin recently stepped down from his position at Google parent Alphabet. He had served as president but remains a board member and controlling shareholder.
Brin reportedly spent much of 2019 working with Alphabet's semi-secret research and development company, X. It aims to improve the world through "moonshot" technologies — ambitious projects that have no immediate return on investment.
The multibillionaire recently opened a family office in Singapore, called Bayshore Global Management, to help manage his unimaginable fortune.
3. Larry Ellison Net worth: $89.6 billion
Larry Ellison is the co-founder, chairman and chief technology officer of Oracle and owns about 35.4% of the company's shares. He was also CEO of the software giant until 2014, after 37 years in the role.
Despite getting his start building databases for the CIA, Ellison never graduated from college.
In 2012, Ellison dropped $300 million to buy almost all of the Hawaiian island of Lanai, where he's so far built a luxury spa and hydroponic farm. He's also been on the board of Tesla since late 2018, having bought more than 3 million shares in the electric-car company that year.
2. Larry Page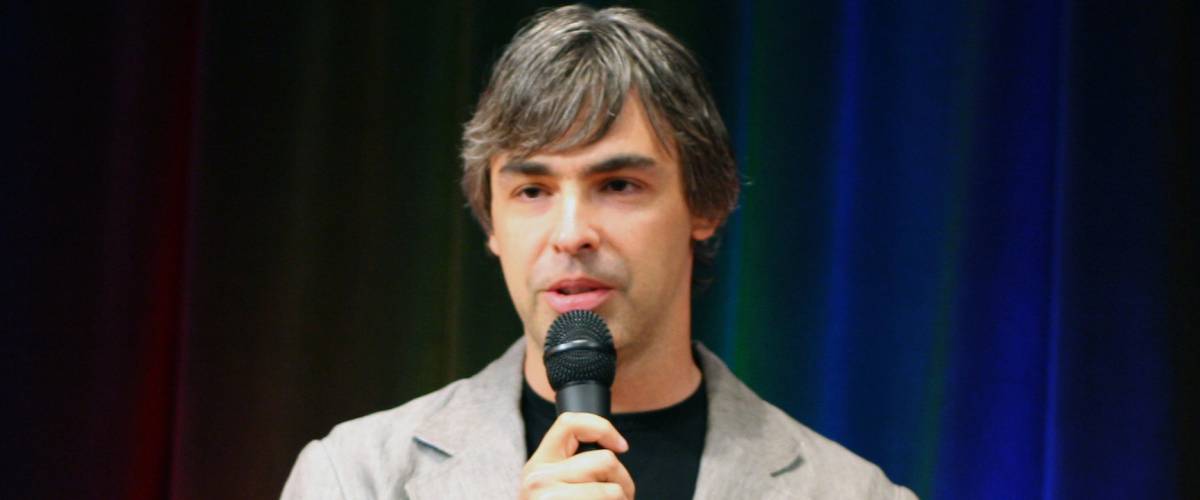 Net worth: $90.7 billion
Larry Page left his position as CEO of Alphabet, Google's parent company, at the end of 2019 but he remains a board member and controlling shareholder.
Along with Sergey Brin, Page founded Google in 1998 while attending Stanford. The two created Google's PageRank algorithm, which is the backbone of Google Search.
He's an investor in Tesla and has long been interested in renewable energy technologies. He's also a backer of the startup Opener, which is developing "aerial vehicles" (a.k.a. flying cars) for consumer use.
1. Mark Zuckerberg Net worth: $96.9 billion
Zuckerberg founded Facebook as a Harvard student in 2004 and still owns 15% of shares in the social networking giant after taking the company public in 2012. Today, Zuckerberg receives a salary of just $1 as Facebook's CEO.
In 2010, Zuckerberg joined Bill Gates and Warren Buffett in signing on to "The Giving Pledge," in which the billionaires all promised to donate at least half of their fortunes to charity over the course of their lives.
Five years later, Zuckerberg and his wife, Priscilla Chan, promised to donate 99% of their stake in Facebook over their lifetimes for the purpose of "advancing human potential and promoting equality."
Sponsored
Kiss Your Credit Card Debt Goodbye
Millions of Americans are struggling to crawl out of debt in the face of record-high interest rates. A personal loan offers lower interest rates and fixed payments, making it a smart choice to consolidate high-interest credit card debt. It helps save money, simplifies payments, and accelerates debt payoff. Credible is a free online service that shows you the best lending options to pay off your credit card debt fast — and save a ton in interest.