We count down the cities people are most eager to ditch, according to Redfin's numbers from the first months of 2019. They're the places where home shoppers who want to leave most outnumber those who want to move in.
19. Indianapolis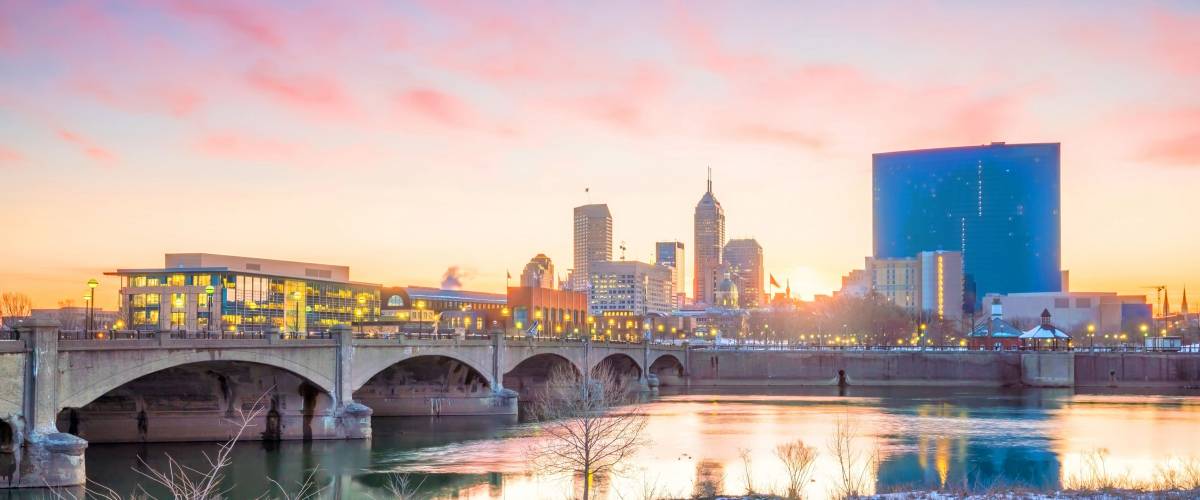 Like race car drivers in the Indy 500, some homeowners in the Indianapolis metro area can't wait to get going.
Reasons people want to put Indiana's capital city in their rearview mirror have included weather extremes (bitterly cold winters and steaming hot summers), bad roads, and all the commotion around the "greatest spectacle in racing" every Memorial Day weekend.
But homes are reasonably priced here (selling for an average $165,000), unemployment is low (3.2% in April 2019) and more jobs are on the way. FedEx plans to add 225 full-time positions at its local hub operation by 2021.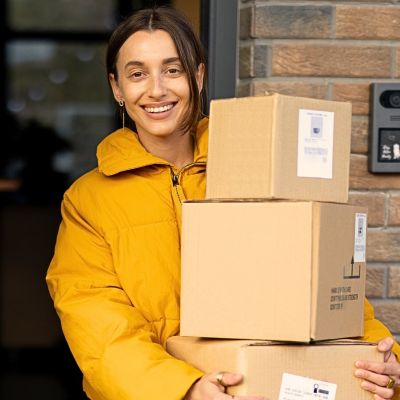 Capital One Shopping's browser add-on automatically applies coupon codes as you shop online. It's absolutely free – plus it takes only two clicks to install. Add the Capital One Shopping browser extension today and start earning discounts of up to 50% on the things you already buy.
Install for Free
18. Spokane, Washington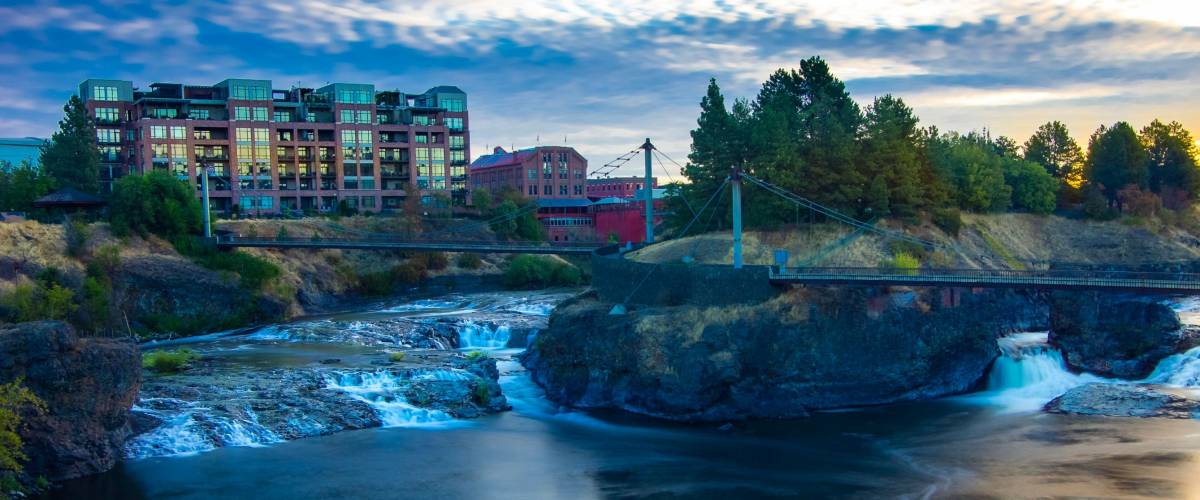 Spokane residents enjoy easy access to hiking and biking trails (including the 37-mile Centennial Trail), lakes, rivers and beautiful waterfalls. But other aspects of living here aren't quite so attractive.
Unemployment is relatively high (5.8% in April), and builders can't keep up with the demand for rentals, condos and single-family homes. As a result, houses are selling for an average $259,000 — up 18.5% from a year ago — and renters are being priced out.
When you also consider downtown Spokane's homeless problem, the region's unbearably cold winters and fairly high crime rate, maybe it's no wonder hordes of people want to leave the area.
17. Richmond, Virginia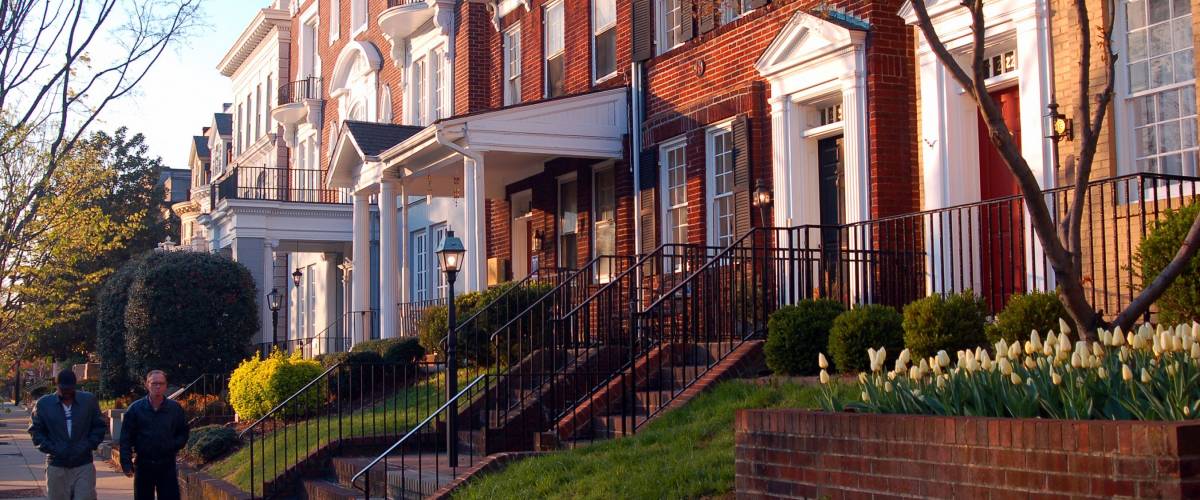 The Virginia capital is steeped in history and culture — and if you want more of that, Washington isn't far. But Richmond's notoriously bad schools and rapidly rising housing costs may be why more people want to move away than move in.
The school system is known for its low test scores and graduation rates, and local home prices have jumped nearly 9% in the last year to an average $244,000.
Richmond's strong job market probably isn't driving anyone away: Unemployment was a stunningly low 2.6% in April. The area's major employers include credit cards giant Capital One and used-car retailer CarMax, which is based here.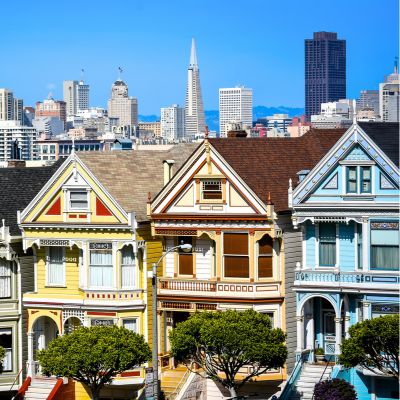 Believe it or not, you don't need millions, or even hundreds of thousands to invest in real estate. Arrived is an online platform where you can invest in shares of rental homes and vacation rentals without the headaches of being a landlord.
Learn More
16. Des Moines, Iowa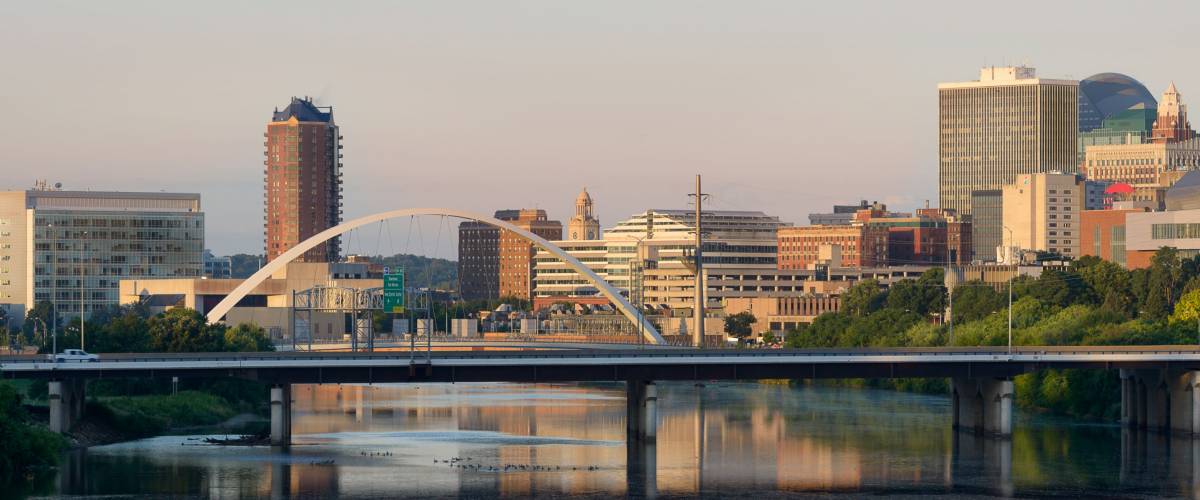 Des Moines is the capital of Iowa, a state known for colleges (the University of Iowa, Iowa State and Drake, among others), campers (Winnebago is based here), corn (Iowa produces more than any other state) and climate extremes.
In January, the average low temperature in Des Moines is a brutal 14 degrees Fahrenheit. Summers are no picnic either: The average high in July is 86, and long-time residents say if the humidity doesn't get you, the mosquitoes will.
The unforgiving weather is a major reason people leave here, despite the availability of jobs (unemployment was just 2.2% in April) and the inexpensive home prices ($154,000, on average).
15. Eugene, Oregon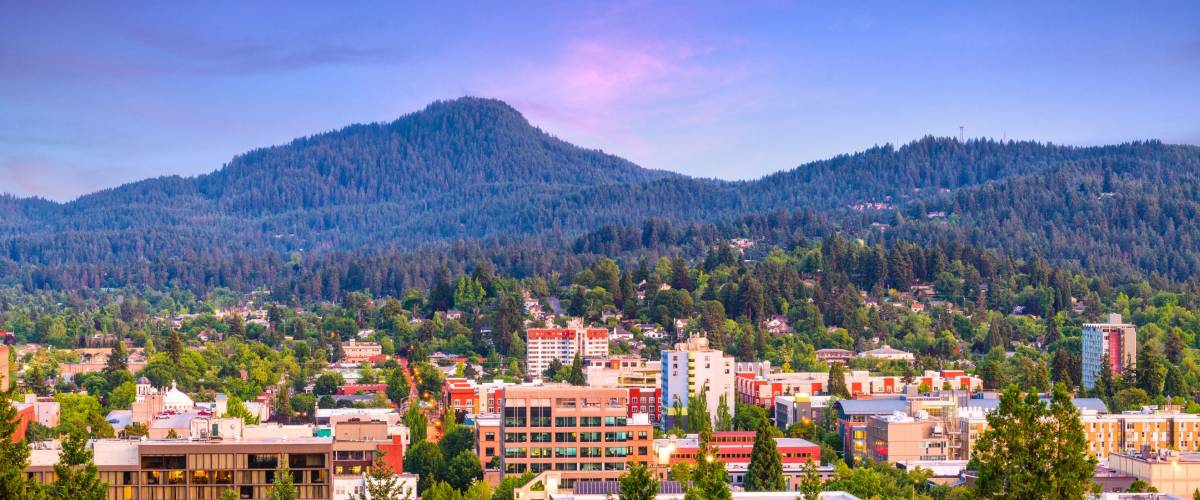 Eugene, in western Oregon, is breathtakingly gorgeous. The metro area offers mountain views, waterfalls, dense forests, and beautiful lakes and reservoirs. But living in the area has become an unsustainable dream for many.
The cost of housing — whether rented or owned — can be incredibly high, and the same goes for property taxes. Unemployment has remained above 4%, and it can be tough to find a job that will cover your housing costs.
Those who feel forced to pack their bags are eager to head to Portland or Seattle. While those metro areas are hardly more affordable, they may hold better job opportunities.
14. Champaign, Illinois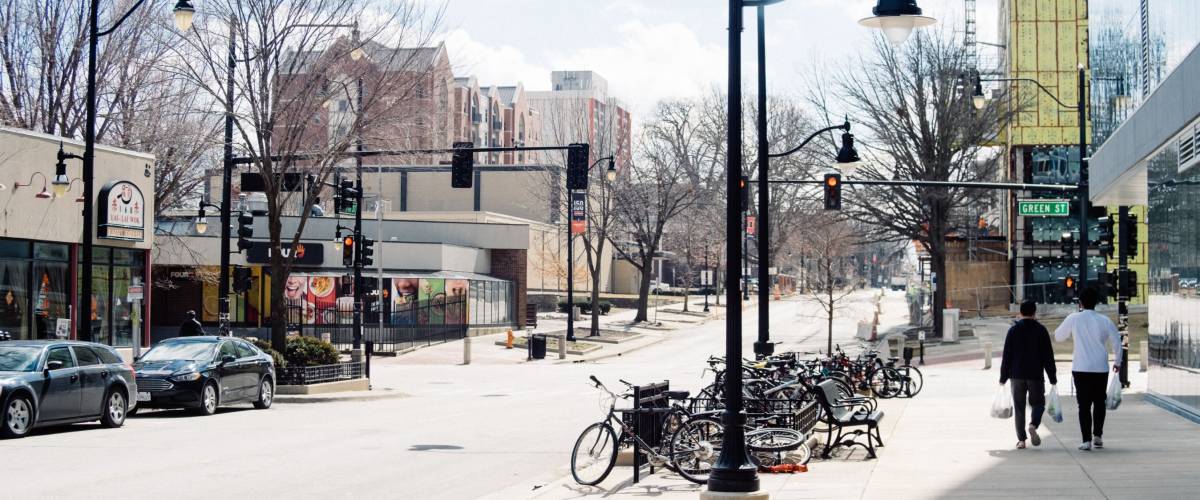 Champaign is a college town, home to the main campus of the University of Illinois. The school keeps things interesting, but once you leave town there's nothing but cornfields. Chicago is two to three hours away.
People in Champaign say the weather stinks, with just a few weeks in the spring and fall that are tolerable. "The rest of the year is either hot and sweat-dripping-down-your nose humid, or bitterly cold and windy," writes one U of I grad on Quora.
Given that more people are leaving than loving Champaign, the already low home prices are falling — they're down 2.3% from a year ago, to an average $147,000, and houses tend to languish on the market for about two months, Redfin says.
13. Rockford, Illinois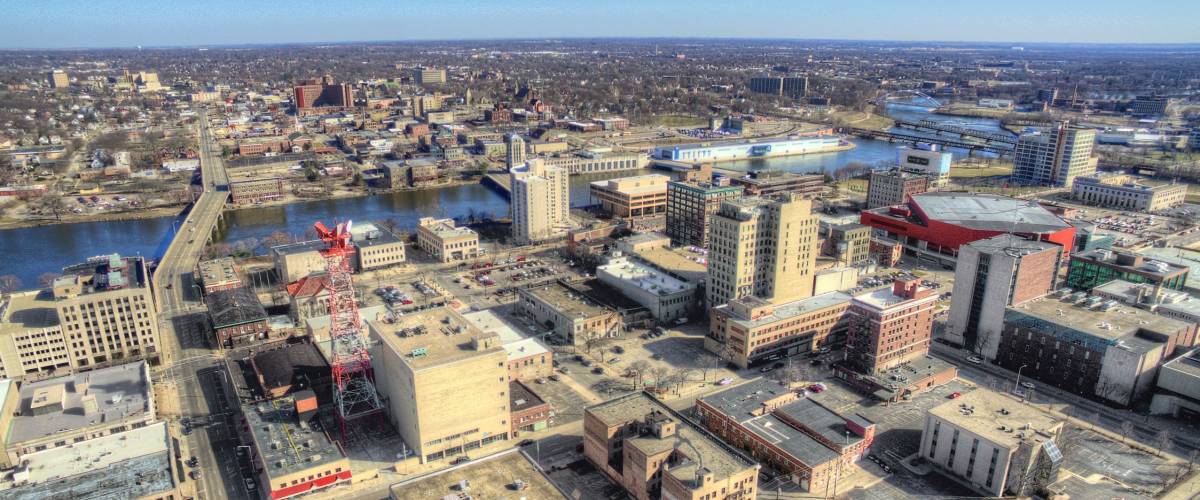 Rockford offers a low cost of living, but unemployment is on the high side (5.4% in April 2019), the public schools are infamously poor, and crime rates have gotten Rockford named one of the America's most dangerous cities.
People started moving away in the 1970s, and the trend continues today. The area's slow recovery from the Great Recession hasn't helped.
Home prices aren't bad ($105,000, on average), but one reason houses are inexpensive is that fewer and fewer people want to live here. Homeowners who are looking to bail tend to check out houses in Chicago and Madison, Wisconsin, Redfin says.
12. Houston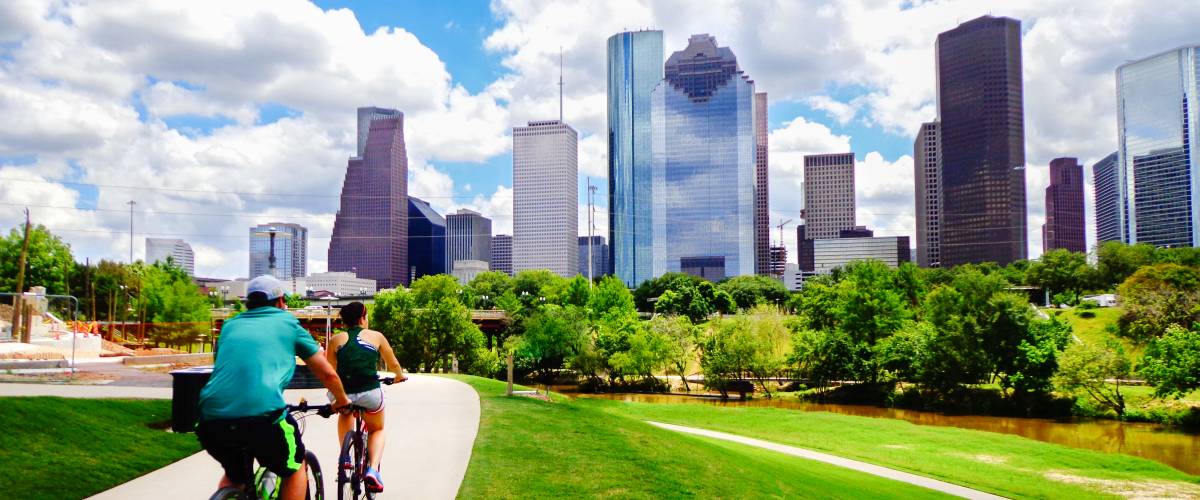 In Houston, unemployment and housing and living costs are all above the national average. Home prices are up 6.1% in the last year, Redfin says.
But Houston's infrastructure is so prone to flooding that property in the city has become a terrible investment. Though Hurricane Harvey was big news, the city deals with flooding almost every time there's a rainstorm.
So these days, many Houstonians are searching for homes in Austin, Texas — and in Los Angeles, a city that's not exactly known for affordability or safety from natural disasters.
11. South Bend, Indiana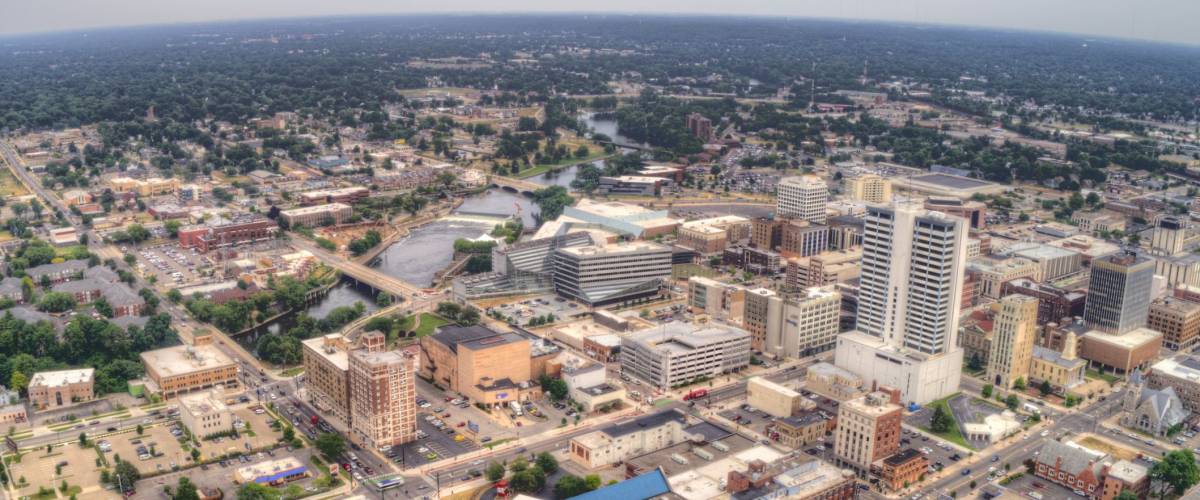 Before a certain mayor started getting himself in the news, South Bend was known as the location of the University of Notre Dame. As in the typical college town, there are tons of things to do — including cheering on the Fighting Irish football and basketball teams.
The downsides of living here include punishing winters, high rates for murder and other violent crime, and bad roads that are often criticized by the transportation research group TRIP.
For homeowners looking to sell and move somewhere else, there's this: BobVila.com recently named South Bend one of the best cities for flipping houses, because the growth of new manufacturing companies is driving up demand for affordable housing.
10. Detroit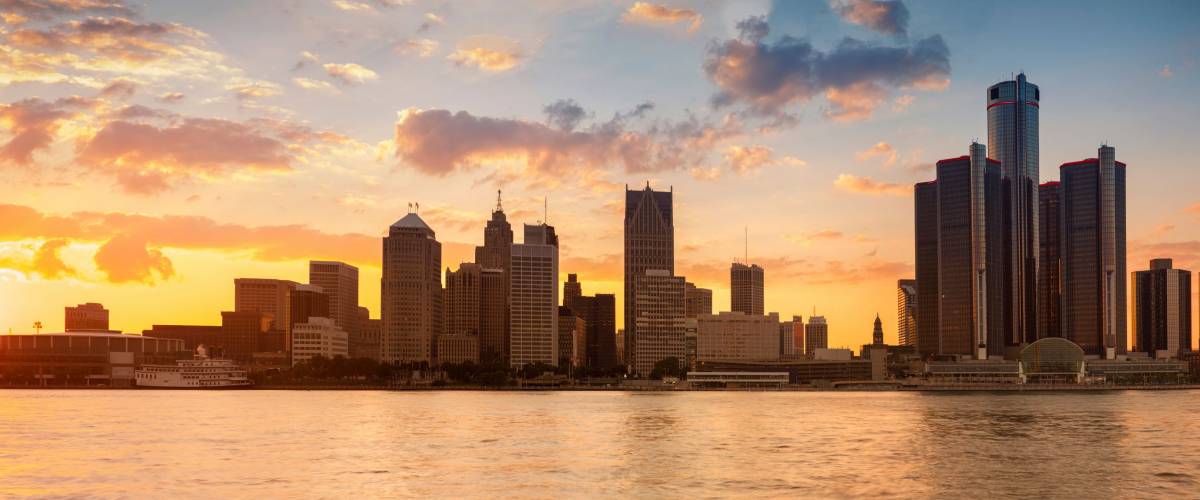 Though Detroit is still far and away Michigan's biggest metro area, the population of the city itself has been shrinking for decades. In 1950, Detroit was home to 1.8 million people, but today there are only around 673,000.
A booming auto industry made Detroit a great place to live and work, but the industry's decline hurt the region's economy. The local unemployment rate is typically one of the highest among the country's largest metro areas.
Although some parts of Detroit are being revitalized and luxury condos are going up, many area residents are still eager to load up a moving van and hit the road.
9. Milwaukee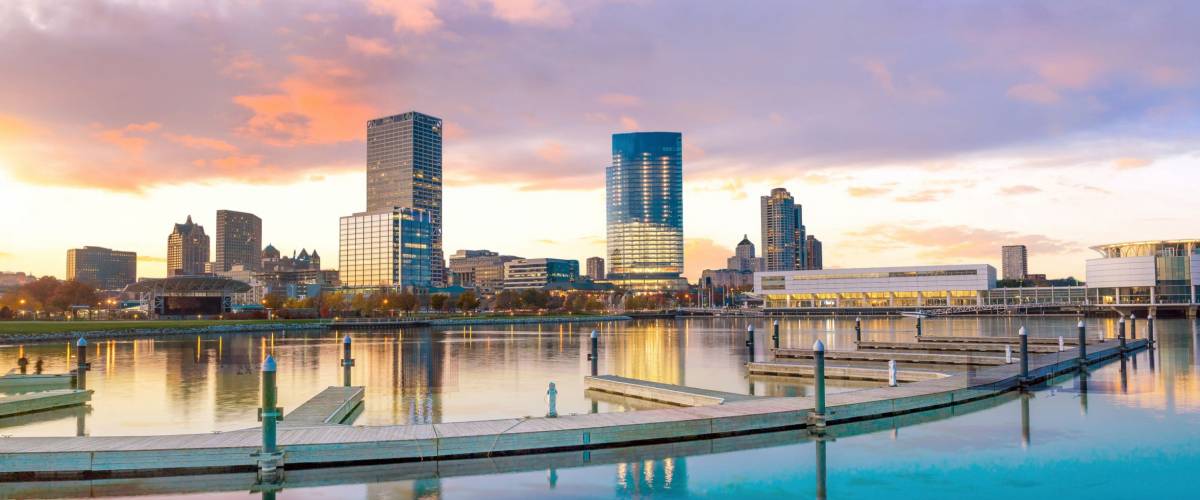 Some people who live in Milwaukee will readily tell you it's a place of sharp economic divisions, with wealthy people who are super-rich and poor people who live in extreme poverty.
In middle- and low-income neighborhoods, Milwaukee lacks public transportation and decent schools. Those factors make it hard for anyone who doesn't already have money to have a high quality of life.
Millennials are most affected by the area's financial disparities and are now inclined to look to Chicago. If you're considering a relocation from your current city, see what your monthly mortgage payment would be.
8. Hartford, Connecticut The population of Connecticut's capital has slid from about 124,800 in 2010 to an estimated 122,600 in 2018. What the heck, Hartford?
Some people are being driven out by the property taxes — the highest in the Nutmeg State. Home prices can be high, too, and they've risen 12.3% in the past year. And though murders were down in 2018, the overall rate of violent crime is said to be the worst in Connecticut.
On top of all of that, the local job market isn't great, despite the presence of financial services and insurance giants such as The Hartford. Unemployment was a stiff 6.4% in April.
More: With Swagbucks, you can earn free gift cards and cash for the everyday things you already do online.
7. Seattle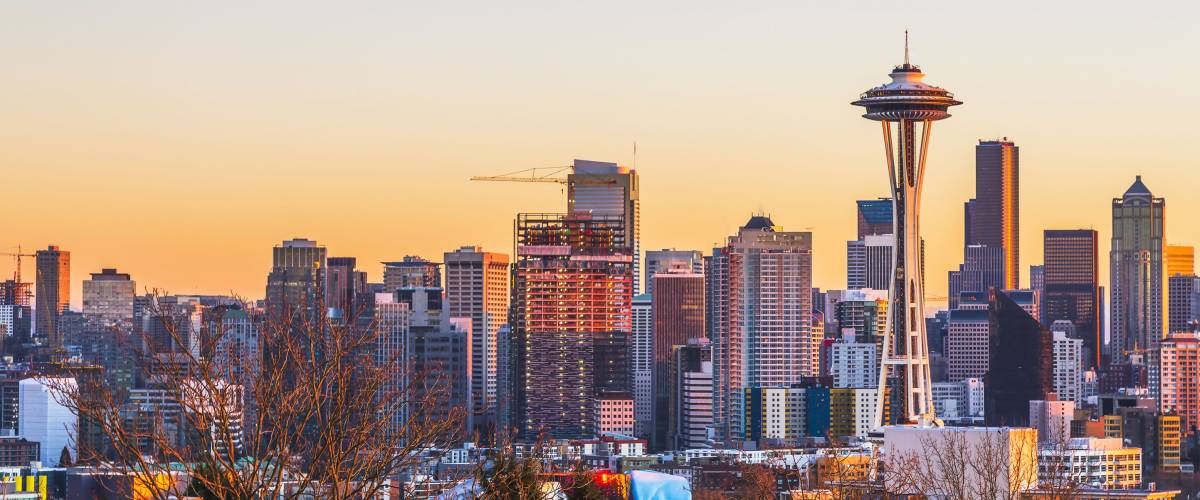 Seattle is a place known for its coffee, but the metro area also is brimming with beautiful scenery and great jobs. Amazon, Microsoft, Starbucks, Costco, T-Mobile and Nordstrom are just a few of the major companies that call the Seattle area home.
But Seattle is anything but cheap. Homes sell for an average $712,000, yet even at those levels they're typically snapped up in nine days.
The weather is often cloudy and rainy, which may help explain why residents who want to say goodbye are looking most at homes in sunny Los Angeles.
6. Denver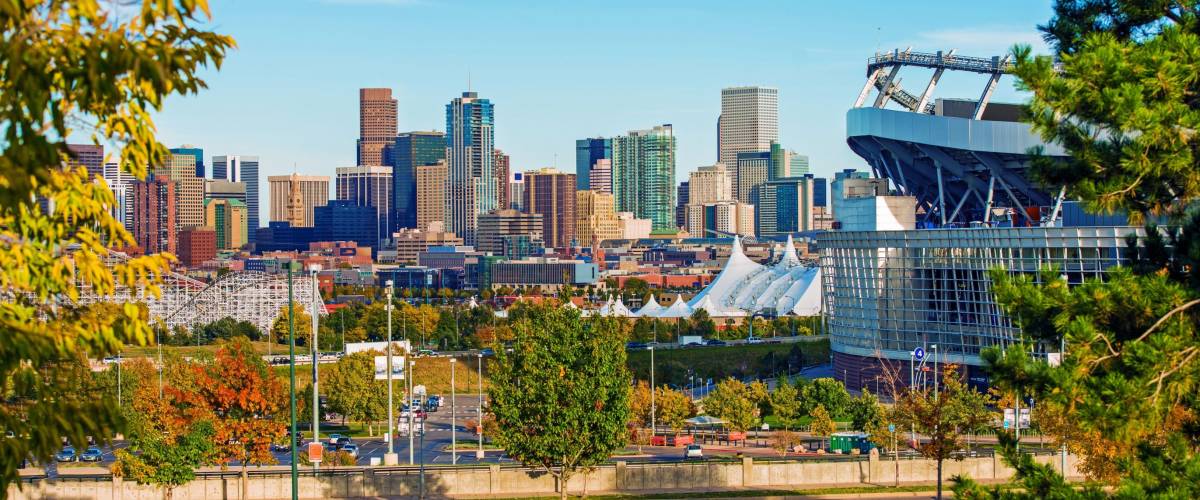 Housing costs are going into the stratosphere in the Mile High City. They're rising faster than wages, as new luxury homes pop up and push housing values higher across the metro area.
Redfin says the average home sells for $450,000 and is on the market just 12 days. Denver homeowners who want to sell and get out are most often considering Seattle.
"People looking to leave high-tax metros for a city with mountain views and top-notch hiking are more likely to pick Seattle over Denver because Washington state doesn't have an income tax," says Daryl Fairweather, Redfin chief economist.
5. Chicago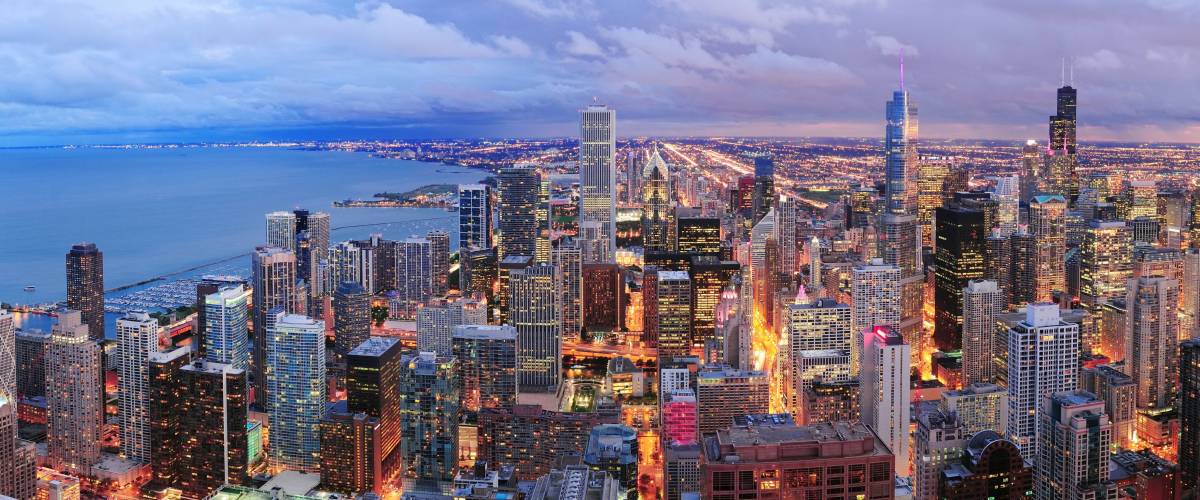 While other Midwesterners are interested in moving to the region's largest city, many who already live in Chicago are willing to move out to make room. They're looking most at homes in Los Angeles — maybe for the warmer climate.
Many Chi-Town residents complain about the cold winters, plus the horrid traffic, the property tax rates and the cost of living.
But new residents coming from Oregon or Seattle might be pleasantly surprised at how affordable things are, compared to what they're used to. And though the traffic is soul-crushing, Chicago has good public transportation.
4. Washington, DC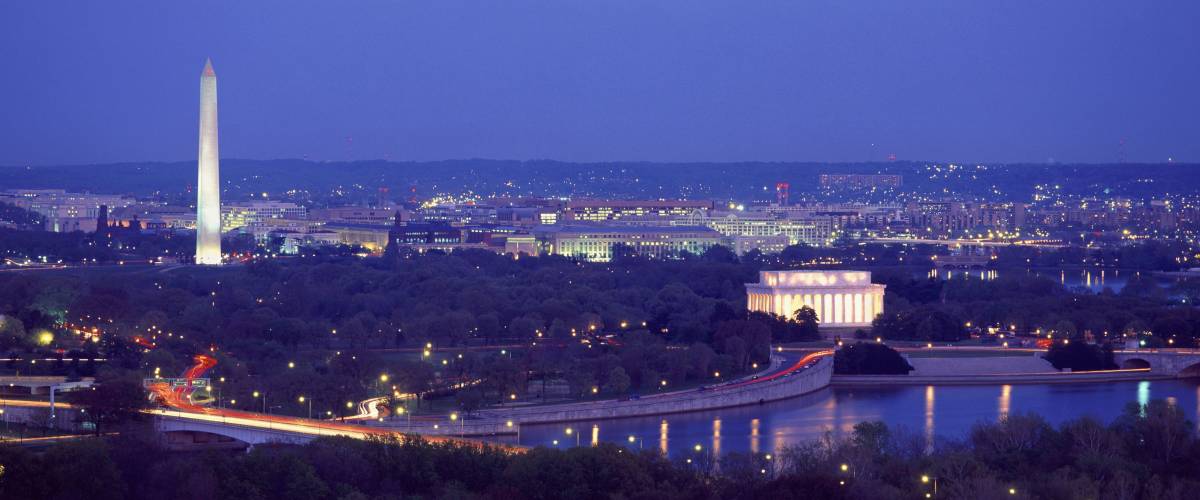 The nation's capital offers great amenities — like the free Smithsonian museums and National Zoo — and plenty of great job opportunities, especially for anyone who'd like a career in government. (Just be careful of the frequent shutdowns.)
But housing costs and property taxes in the D.C. metro area can be shockingly high, and going out to dinner can be an expensive ordeal.
So, people in Washington and its suburbs are voting with their feet. They're most inclined to leave for New York, a city that's certainly no bargain but where it's much easier to ignore America's never-ending political drama.
More: See how much you can save on your auto insurance through SmartFinancial.
3. Los Angeles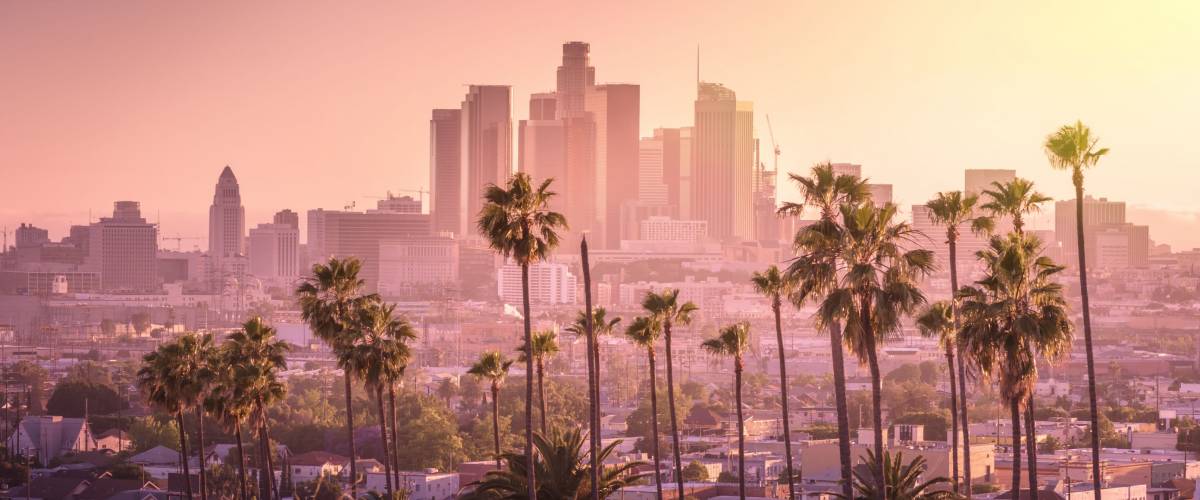 Residents of the Los Angeles metro area have to put up with a higher-than-average cost of living, soaring rents and stiff property taxes — plus the city's legendary freeway backups.
Homes are selling for an average $735,000 in a competitive market where houses typically receive two offers, Redfin says.
Jaded L.A. locals who are weary of waiting for their big Hollywood break in such an expensive place are looking to relocate to more reasonably priced San Diego or Phoenix.
2. San Francisco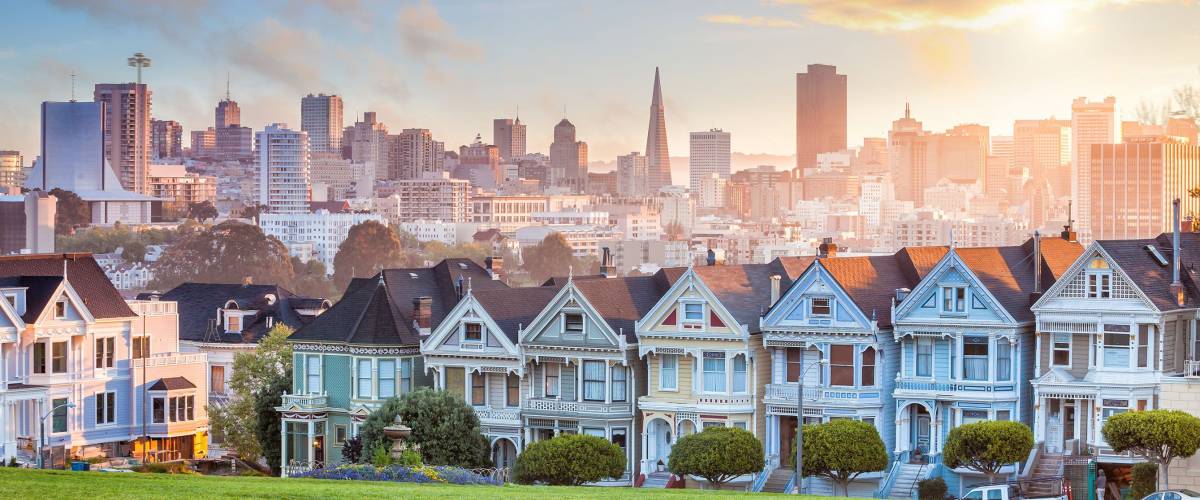 San Francisco's natural beauty and very lucrative tech jobs are a magnet for newcomers — but the horrendously expensive real estate just ends up repelling people.
The average selling price is currently $1.43 million, which is up nearly 2% from a year ago. Homes that would be undesirable elsewhere sell for hundreds of thousands over asking price in frenzied bidding wars.
Redfin says residents looking to leave are most often checking out homes in Sacramento and Seattle.
1. New York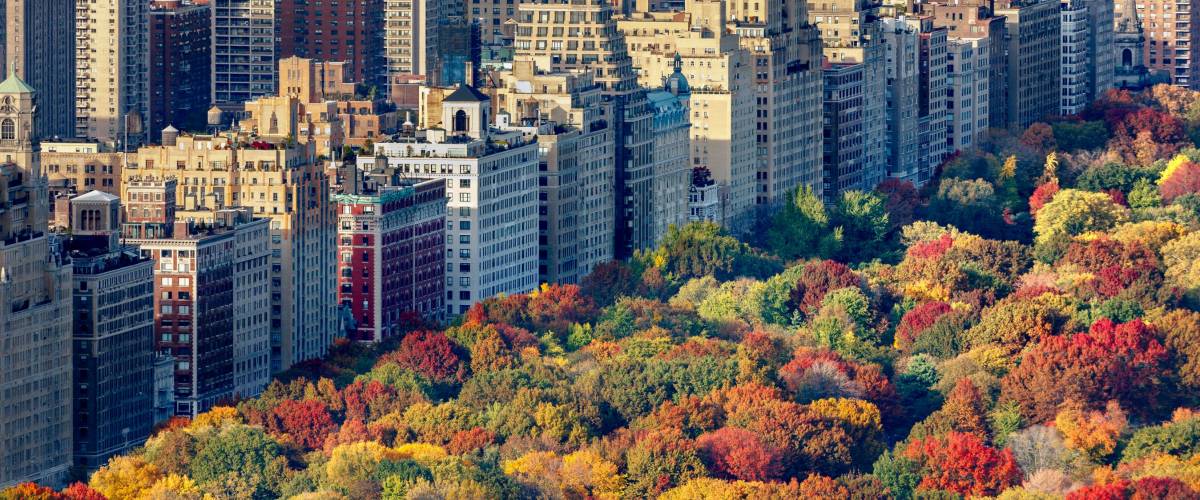 Here it is, America's most-fled metro area. Thanks to steep food and housing costs (and the rats), people tend to come and go from the New York area all the time. According to Census data, almost 200,000 leave and go out of state every year.
Maybe it's at least a little surprising that the city they most want to flee to is Boston — not a place where they can expect to find low prices or more elbow room.
Now that we've shown you the cities Americans are most eager to move out of, keep reading as we count down the 10 metro areas people are most interested in moving to.
10. Raleigh, North Carolina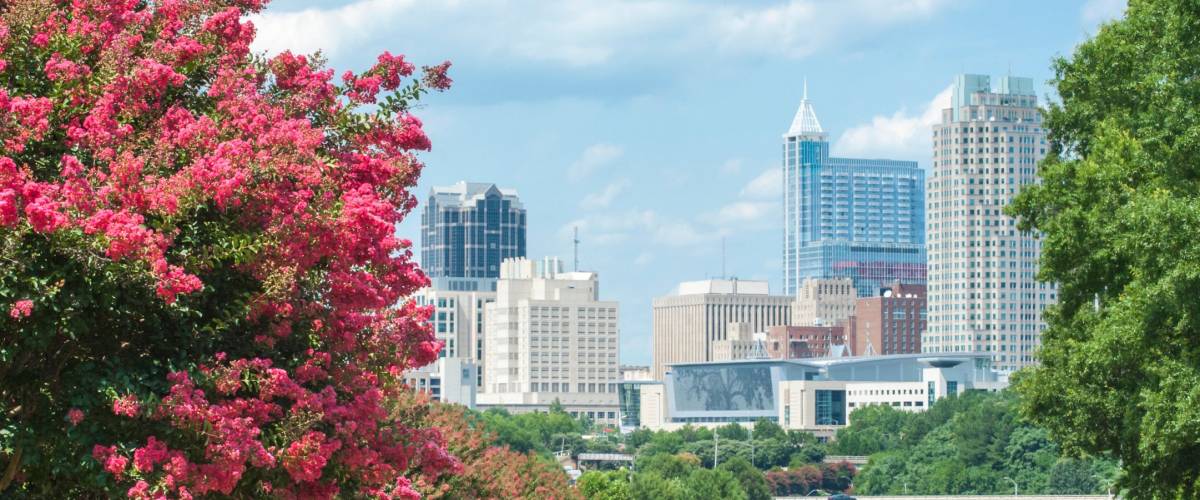 Raleigh is North Carolina's state capital and part of the "Research Triangle" with Chapel Hill and Durham — meaning there are loads of government, technology and academic jobs in these parts.
The area added 1,500 positions in April alone, when the unemployment rate was 3.5%. The cost of living is below the national average, the weather is agreeable and relatively snow-free, and moutains and beaches aren't far away.
Raleigh is drawing a lot of homebuying interest from people in New York. The average sale price here is much lower than New Yorkers are used to: $274,000.
9. San Diego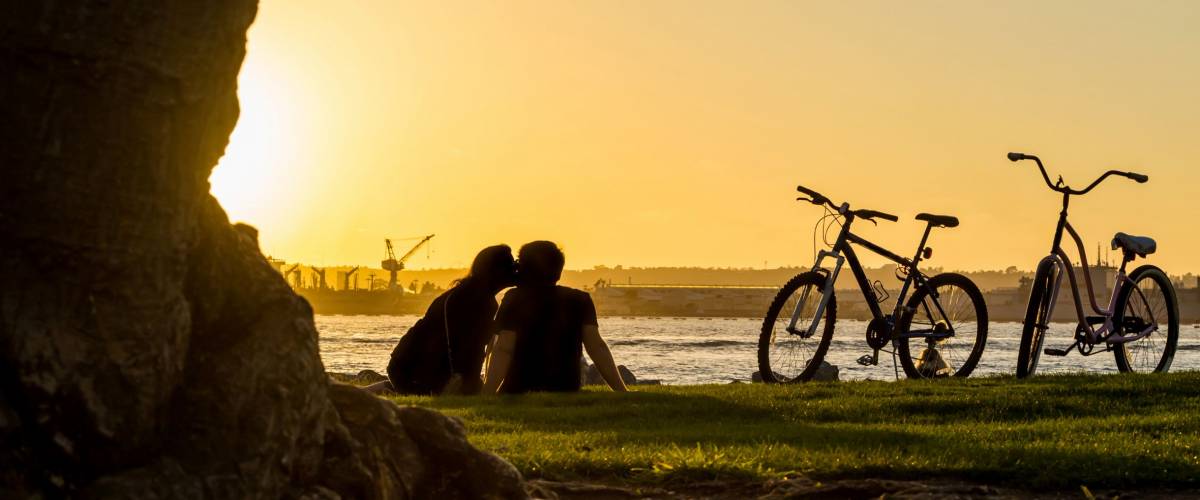 San Diego offers beaches, perfect weather, convenience to Southern California attractions — and costs that aren't up to the ridiculous levels you'd pay in that bigger city to the north.
Grocery prices are 10% lower than in Los Angeles, and rents are 8% cheaper. Unemployment is low, too, and hiring has been insane. Employers in San Diego County recently added nearly 8,000 jobs in one month.
The average selling price for a home here is $637,000 — 12% below what people are paying in L.A. That metro area and Seattle are the ones where people are most likely to consider a move to San Diego.
More: Quickly compare life insurance quotes with Quotacy. No contact info required.
8. Tampa, Florida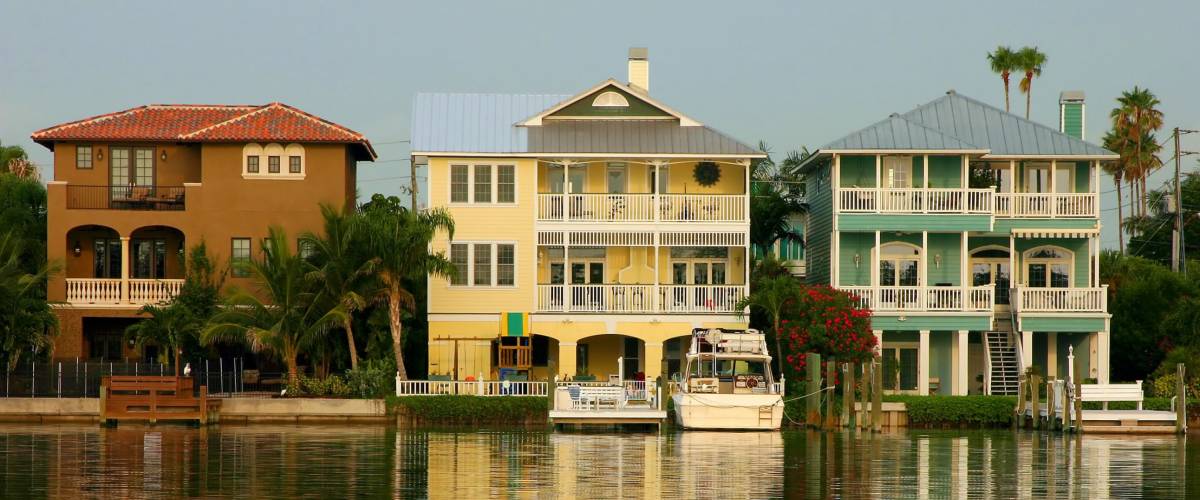 Tampa gives you Florida warmth and sunshine, plus many of the amenities you expect in a major metro area, including NFL, NHL and Major League Baseball teams.
You get all of that, but without the high costs you pay in other big-league cities. Plus, you've got beautiful beaches nearby, and it's less than a 90-minute drive to Walt Disney World, Universal and the other central Florida theme parks.
Homes are selling here for an average $246,000. Interested in Tampa? Calculate your mortgage payment.
7. Dallas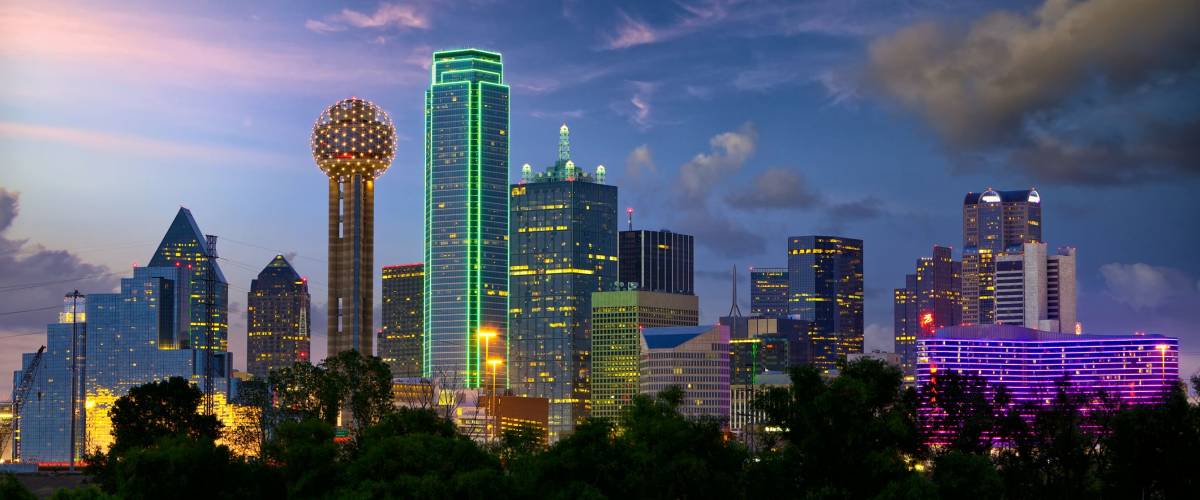 If you move to Dallas, you'll learn to appreciate cowboy boots, chicken-fried steak and the annual spectacle that is the Texas State Fair. You're also bound to become a rowdy fan of the NFL's Cowboys.
Dallas is big, friendly, fashionable and affordable, especially next to those very pricey metro areas on the coasts. Rents are around 40% lower than in either Washington, D.C., or Los Angeles, reports the cost-of-living website Numbeo.
L.A. is the metro area with the most house shoppers looking to escape to Dallas. Homes in the "Big D" recently have been selling for an average of $222,000, Redfin says — less than a third of what you'd pay in Los Angeles.
6. Las Vegas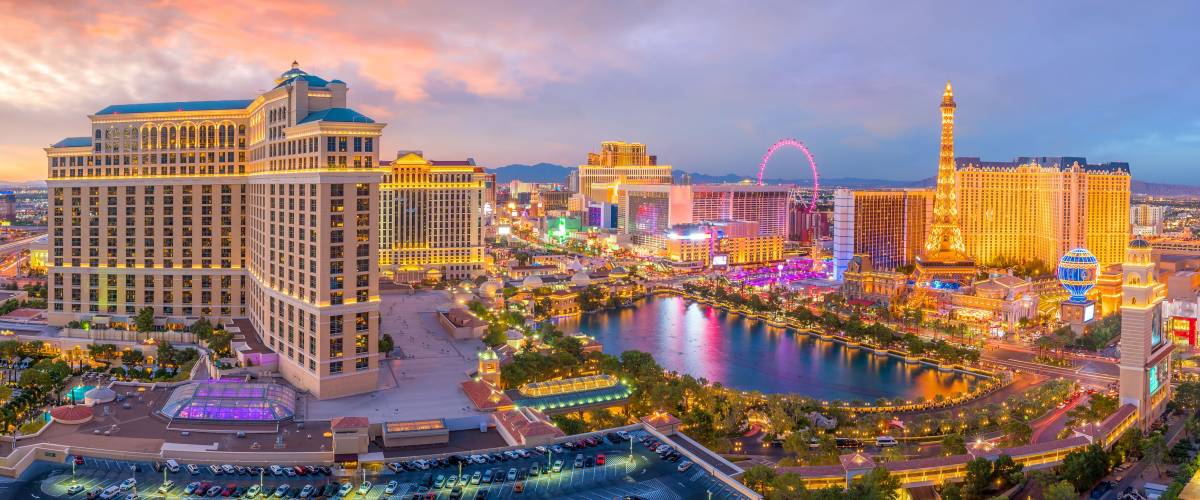 You're bound to see a lot of moving vans on Interstate 15 between the Los Angeles area to Las Vegas, as homeowners continue to cash in their chips in Southern California and take a gamble on life in the land of casinos.
Vegas offers not only an abundance of entertainment options but also a dry desert climate with chilly winters and sizzling summers. Ski resorts aren't far away, and neither is California's Death Valley.
Real estate is hot, hot, hot in Las Vegas, but more affordable than in Los Angeles. The average selling price for homes is $278,000, up 6.9% from a year ago.
5. Miami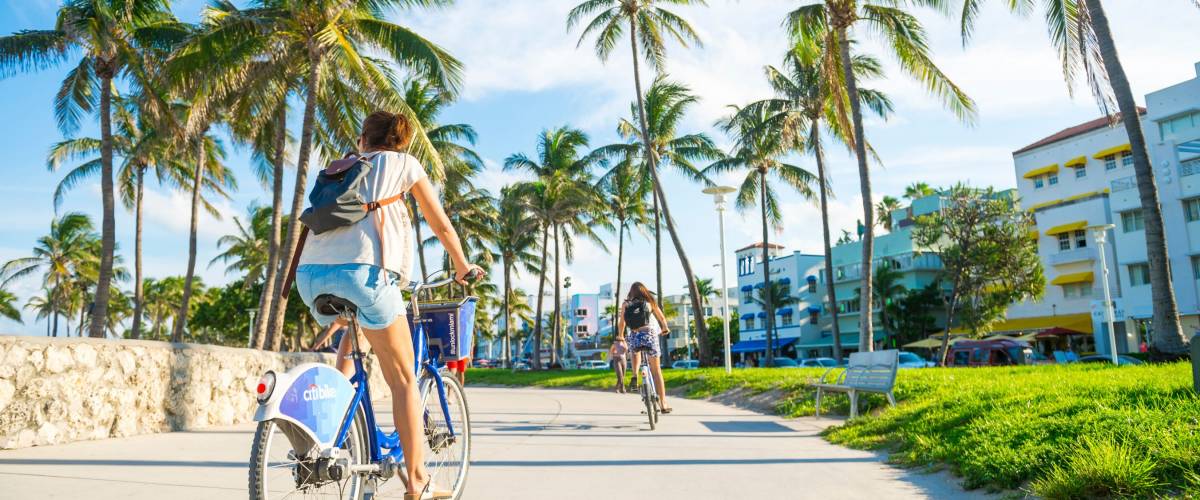 Sunny, sticky, beautiful, booming Miami has been drawing waves of newcomers going all the way back to the Florida land frenzy of the 1920s.
Many of the latest arrivals have been coming from Orlando, and the "Magic City" of Miami also remains a popular destination for people escaping America's largest metro area, New York. New Yawk accents are almost as common as Latin American ones.
Miami homes have been selling for an average price of $324,000 — a bargain compared to the average $550,000 in New York.
More: Get a free credit score and credit monitoring from Credit Sesame.
4. Austin, Texas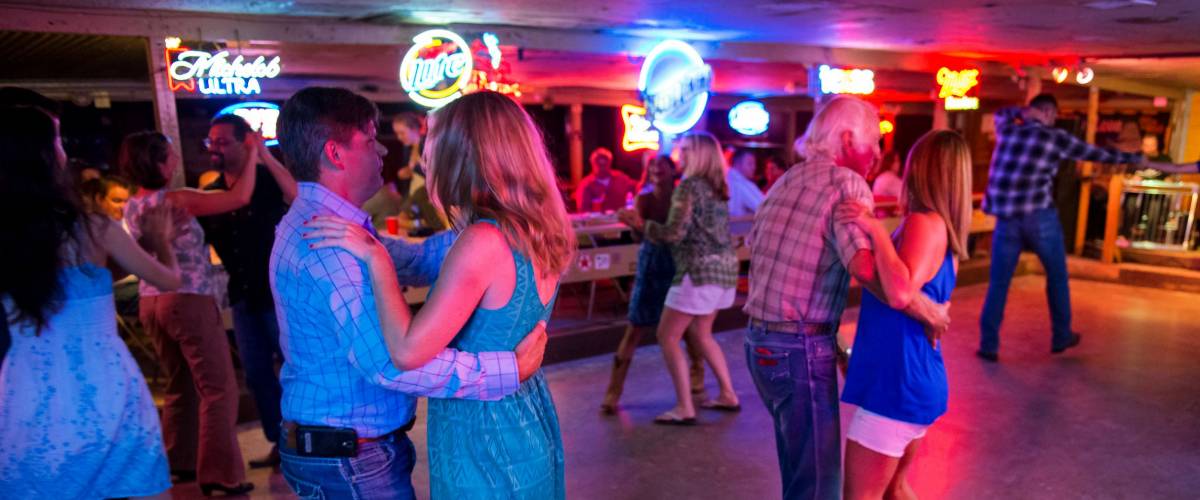 About three hours south of the Dallas area, you find Austin — the bluesy, techy, hipsterish Texas state capital. The Austin metro area is home to the computer company Dell and other technology giants including Apple and Google have operations in the area.
As more workers move to Austin and similar cities, "there is a chicken and egg phenomenon where more companies open offices, which attracts even more workers," says Redfin's Fairweather.
The average selling price of a home in Austin is $402,000, and groceries cost 38% less than in the California Bay Area. Here's another plus: Texas is one of the states without their own income tax.
3. Atlanta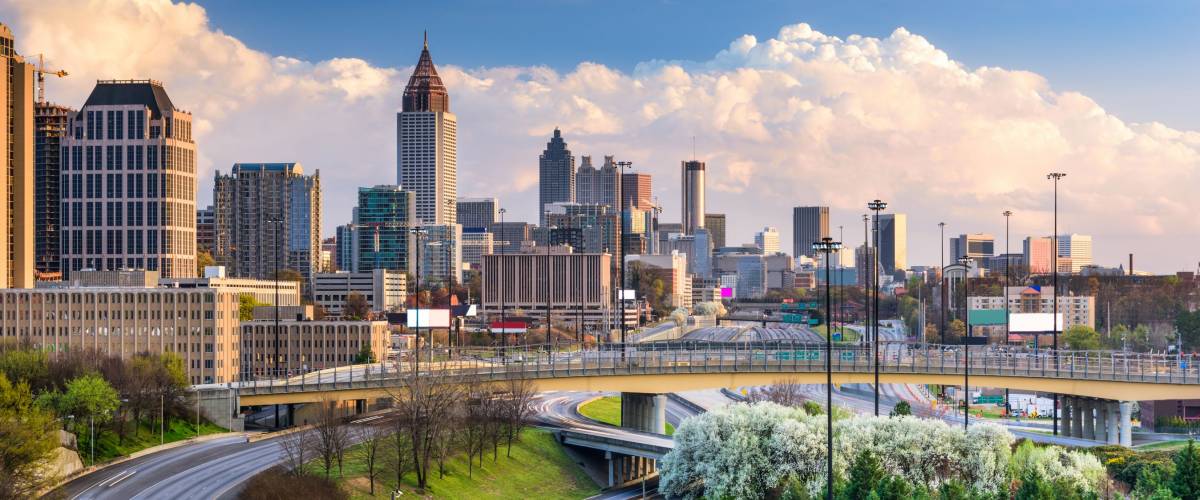 Move to metro Atlanta and you might land a job in state government (it's Georgia's capital, after all) or at Coca-Cola or one of the many other Fortune 500 companies headquartered in the area.
Corporations are drawn by low taxes, a diverse and talented workforce, and the availability of nonstop flights to just about any corner of the world.
The big attraction for homebuyers — including many who come from New York — is real estate prices that are much lower than in other major metro areas. Homes are selling for $325,000, on average.
2. Sacramento, California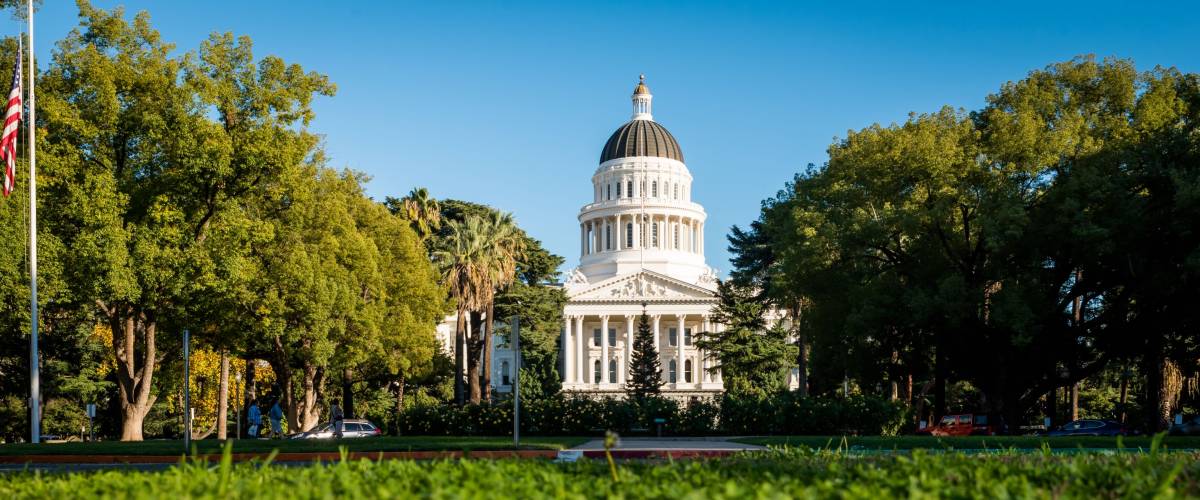 California's capital city is thriving as it pulls in transplants tired of trying to make ends meet in the West Coast's pricier places. In particular, they're coming from San Francisco and Seattle.
"Buyers are moving here to capitalize on their equity and put a substantial down payment or even pay cash," says Jim Hamilton, a local agent for Redfin.
Homes in Sacramento are selling, on average, for a relatively affordable $335,000 — less than half of what you'd pay in Los Angeles, and just a quarter of the average selling price in San Francisco.
1. Phoenix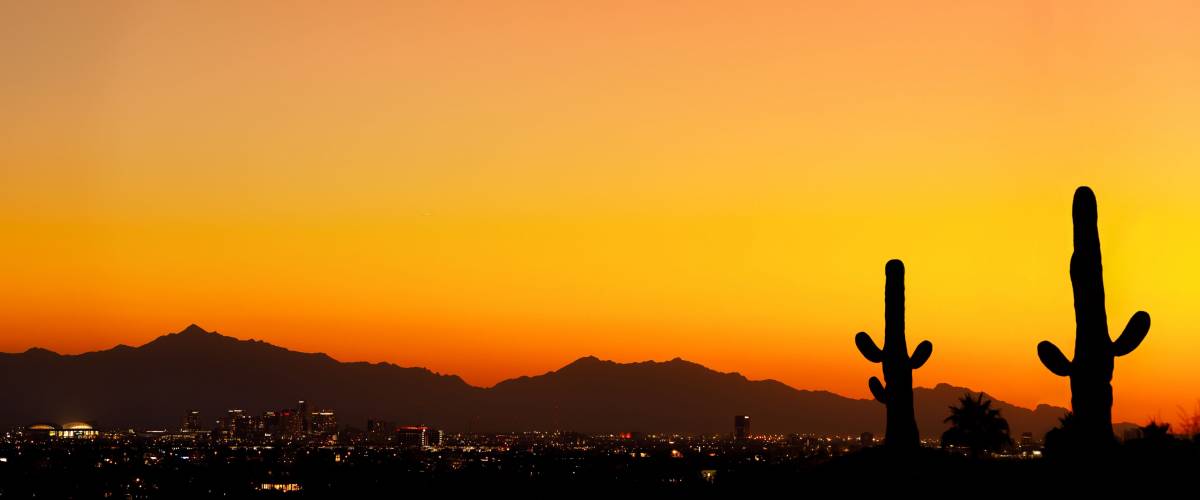 It's dry heat! as they famously say. Phoenix is known for low humidity, and costs are low, too — helping to make the Phoenix metro area the No. 1 relocation destination for homebuyers.
More than a third of people searching for houses in Phoenix are from outside the region, according to Redfin's research. The area is attracting the most attention from people in Los Angeles, who are shocked to find homes selling for $262,000, on average.
"When a California resident visits Phoenix and sees how much more home they can afford here, it really gives them something to think about," says Redfin agent Vincent Shook. "Plus, Phoenix property taxes are just so much lower."
Sponsored
Kiss Your Credit Card Debt Goodbye
Millions of Americans are struggling to crawl out of debt in the face of record-high interest rates. A personal loan offers lower interest rates and fixed payments, making it a smart choice to consolidate high-interest credit card debt. It helps save money, simplifies payments, and accelerates debt payoff. Credible is a free online service that shows you the best lending options to pay off your credit card debt fast — and save a ton in interest.