32. Paul Brown Stadium — Cincinnati Bengals FCI: $437.30
According to ESPN data, Bengals fans were coming to the stadium in droves across the 2021 season — there were 62,342 attendees at an average game by mid-season, which is 32% higher than their 2019 stats.
This increase in fandom will surely pay off for the franchise, especially since the total cost to go to a Cincy game has risen by 3.1% in the last year.
A regular ticket to see the Bengals is $82.05, a hot dog costs $5.39, and a 20-ounce "bucket" of soft drink is only $6.35 — you might want to take a look at the map beforehand so that you know where the bathrooms are.
A 12-ounce beer isn't too pricey at $5.27, and a basic ball cap at their merch shop will only set you back $20.00.
There's tons of good grub, too. The stadium has also added a grilled cheese sandwich place and a Gold Star chili location.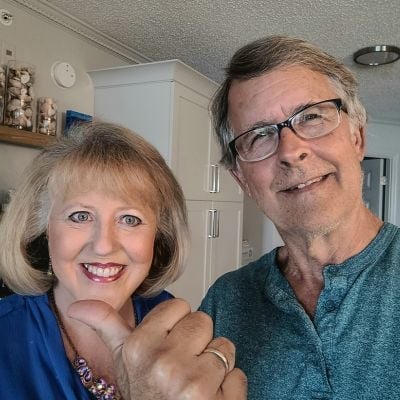 31. State Farm Stadium — Arizona Cardinals FCI: $462.52
The Cardinals' Fan Cost Index rose by 2% this year, which means that a regular ticket for a Cardinals game is now $84.83.
You might be interested to know that tailgating is allowed, but only before kickoff. Fans are asked to check with the stadium before tailgating to stay up to date with current public health and safety guidelines.
For snacks inside the building, your basic hot dog will run $4.50, and a 12-ounce beer will set you back $6.50. If these options don't speak to you, the stadium constantly updates their food menu with new offerings.
Don't worry about the legendary Arizona heat — the stadium has a retractable roof to make sure their audience is as comfortable as possible. If the sun is getting in your eyes, the basic Cardinals hat is $29.99.
Parking at the stadium will cost you about $30. Passes are totally digital, and their website suggests you download the Cardinals app so that you can scan your pass when you arrive.
30. TIAA Bank Field — Jacksonville Jaguars FCI: $463.48
TIAA Bank Field has the perfect selfie backdrop — a bronze jaguar that stands guard in front of the main doors.
Let's talk about what it will look like when you're going to a game.
Regular tickets cost $81.07, but if you want to pay extra, TIAA also offers terrace and spa cabanas for groups of 10 or more friends.
If you're hoping to beat the crowd, the parking lot is typically open four hours before kickoff. For a classic pregame snack, a hot dog costs $6.25. When you need to wash down that dog, a 20-ounce soda is also $6.25.
They've also recently added tacos, jambalaya and more to their menu if you're looking for something different.
The merch counters are stocked for your halftime shopping. A basic cap will cost about $21.99, and they also sell socks, activewear, pajamas and even jewelry.
If you see something that you regret not buying, you can always order swag on their website.
Kiss Your Credit Card Debt Goodbye
Having a single loan to pay off makes it easier to manage your payments, and you can often get a better interest rate than what you might be paying on credit cards and car loans.
Fiona is an online marketplace offering personalized loan options based on your unique financial situation.
When you consolidate your debt with a personal loan, you can roll your payments into one monthly installment. Find a lower interest rate and pay down your debt faster today.
Get Started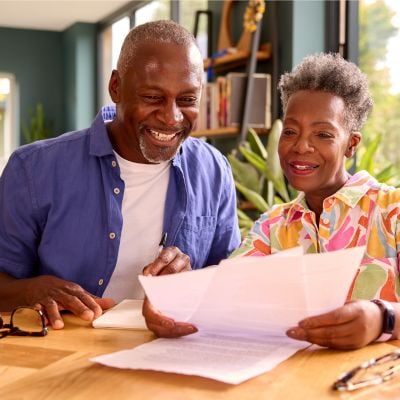 29. Ford Field — Detroit Lions FCI: $482.32
The Lions kept their Fan Cost Index the same this year, and it was the only team to do so.
When you're checking ticket prices, expect to shell out $91.89 for the standard variety and over $200 for premium seating.
As for transportation, they recommend using the program ParkWhiz, where you can compare parking rates between garages close by and then book the space online. Average parking at the stadium will cost you about $18.78.
Food at Ford Field is pleasantly varied; their website lists a few healthier menu items, as well as a selection of gluten-free snacks. Of course, you can still get a hot dog from their concession stand for $6.25, and a classic 16-ounce soda for another $5.25.
The stadium also boasts a kid's fan club — Roary's Cub Club. Parents can join for the price of a tiered membership fee and it includes a bunch of goodies for the kiddos.
Fun facts about Ford Field: It cost $434 million to build and it holds a whopping 65,000 seats.
That's a lot of hot dogs.
28. Hard Rock Stadium — Miami Dolphins FCI: $487.02
The Hard Rock is one of the first sports venues to be built with private money. The most recent owner also partnered with an art firm to turn the walls of the Hard Rock into a gallery of street art.
The Dolphins actually saw their FCI decrease this year by 0.9%, a feat that can't be boasted by many other teams.
If you want to watch a Dolphins game in person, a regular ticket will cost you $92.51.
The stadium itself is immense, seating over 65,000, so keep the crowds in mind when you line up for the concession stands.
A hot dog and 20-ounce soda will cost you $6.75 and $4.50, respectively.
You can join the pregame tailgating party, but the stadium asks that you not bring your own DJ — you got it, Miami.
If you were thinking about buying a souvenir, the basic cap is $24.99, and if you like vintage, they have throwback jerseys so colorful they'll make your eyes hurt.
27. Highmark Stadium — Buffalo Bills FCI: 488.96
Sports reporting site LineUps says the Bills Mafia are the third most loyal fans in the NFL.
Maybe that's what the franchise was banking on when they raised the Fan Cost Index by 6.8% over the last year.
A regular ticket for a Bills game at the Highmark will now cost you $82.49. The parking lots for the stadium open four hours before the game starts and general parking costs about $30.
Once you're parked and grabbing a snack on the way to your seats, budget $7 for a hotdog, and $11 for a 20-ounce beer if you've got a designated driver.
If you plan to shop for a bit of merch, set aside $25 for a baseball cap.
Fun fact about the Buffalo Bills — they became the first team to lose the Super Bowl by one point at Super Bowl XXV in 1991.
26. MetLife Stadium — New York Jets FCI: $500.29
The Jets are taking flight.
Like the Miami Dolphins, the Jets saw their Fan Cost Index decrease this past year — it went down by 0.7%.
Decrease aside, your standard ticket will still cost $94.16, and premium seating is as much as $360.92.
If that big price jump from standard to premium made you pause, note the fact that their premium lounges cover over 130,000 square feet of space.
Some of the premium amenities include a martini lounge, on-field patios, a brick pizza oven and cozy fireplaces, according to the stadium's website.
When it's game time, you can count on paying $27.67 for parking at the stadium lots. But you've got options — there are parking lots within a few miles of the stadium that provide shuttle service, and there's always NJ Transit.
If you need to pump up your blood sugar after trekking to the game, a 12-ounce soda will only set you back $3. Looking for something more? A hot dog and 12-ounce beer will cost you $11.
25. SoFi Stadium — Los Angeles Chargers FCI: $517.53
This past year, the Chargers announced their plans for a new training facility in El Segundo, seven miles away from SoFi Stadium.
Tom Telesco, the general manager of the Chargers, hopes that the state-of-the-art facility will contribute to the team's sustained success and fans share the sentiment.
For now, Chargers fans expect to pay $80.38 for a regular seat at SoFi, or $198.47 for premium seating.
If you want to eat your frustration over any lost points while players wait for that training facility, you can grab a hot dog for $8, and a soda to wash it down with for $6.
Or, you can celebrate a good game with a 12-ounce beer, which will run you $11.
Pick up some merch at halftime to show your team spirit. The basic cap will cost $25.99, but that's not all. They also have a bunch of barbecue and grilling accessories, tailgating gear and more to help you have a good time.
24. Mercedes Benz Stadium — Atlanta Falcons FCI: $521.36
The Falcons didn't prey on their fans this year; their Fan Cost Index only increased by 1.6%.
If you're scouting out tickets, regular seating at the stadium will cost about $105.57.
Parking will run you $23.10 and the Falcons' website recommends you download the Waze app to get you there — the app can give you individualized directions.
If you get to the stadium early, you can enjoy pregaming in front of Gates 2 and 4, where the team hosts their front porch party.
The concessions prices aren't too bad compared to other stadiums. A 12-ounce beer is $5 and a hot dog and soda will cost you $2 each.
Plus, with the Falcons' fan-first pricing system you'll get free refills on non-alcoholic beverages at specified refill stations.
The massive Mercedes Benz Stadium is home to 71,000 seats, 24 bars and restaurants and 1,264 beer taps. This behemoth clocks in at a total of 2 million square feet.
Grab some merch to memorialize your visit to this enormous stadium — a basic Falcons baseball cap will cost you $24.99.
23. Nissan Stadium — Tennessee Titans FCI: $527.66
Nissan is more technology-advanced than many other venues, and maybe that's why their Fan Cost Index rose by 3.7% in a single year.
One interesting tech feature at this stadium is that all points of sale are now cashless. So, be prepared to tap your card for your regularly-priced ticket — it'll be $94.02.
If you were thinking about driving to the stadium, parking will cost you about $16.60, but according to the website all gameday lots are currently sold out.
Don't despair — they have a comprehensive transit system that will get you to the game on time, including rideshares, a shuttle, and a special train that runs during the regular season.
After traveling to the stadium, you'll likely want a snack to refuel. Make sure you have room on your card for a hot dog, which is $6, and a beer, which is $10.50.
If buying team merch as a souvenir would be the cherry on top of your day, Team Marketing says a regularly-priced cap is about $34.99.
22. Lucas Oil Stadium — Indianapolis Colts FCI: $530.28
Let's start with the cost of admission. A regular ticket to go see the Colts will be just about $100.
The team website recommends that you arrive downtown about three hours before kickoff so that you can find your way in plenty of time.
They offer lots of advice on getting to the stadium including transit routes and driving directions. If you drive yourself, have $20.10 on hand to pay for parking at the on-site lots.
When you get inside and hit the concessions, a hot dog will cost $5.75, an enormous 24-ounce soda is only $4.50, and you can get a beer for $8.
Altogether, the Colts' prices have increased 2.7% over the past year, just a bit under the NFL average. For merch, that's translates to about $25 for a branded cap.
Fun fact: The stadium's roof is the first of its kind, featuring two retractable panels that are controlled by a single person. The playing field is also 25 feet below street level, which lets the audience easily reach their seats.
21. FirstEnergy Stadium — Cleveland Browns FCI: $531.49
The Browns were one of the four teams with the sharpest cost increases, with ticket prices going up 21.4% since last season. A regular ticket will now cost you $100.52.
According to fans, watching a game at FirstEnergy Stadium is a fun experience, even though the stadium is often called the "Factory of Sadness" for the losing games they've endured there.
If you want the full experience, try to find seats in the Dawg Pound; the fans seated there are known for their rowdy game antics.
The stadium saw some renovations to the concourses and concession stands between 2013-2015. Their on-site parking facilities will cost you $22.43.
The grub at those concessions will set you back a wee bit — a hot dog is $6 and a soft drink is $5. To save a few bucks, FirstEnergy allows you to pack your own snacks if you're the plan-ahead type, but make sure you leave your drinks at home, as outside beverages are prohibited.
20. M&T Bank Stadium — Baltimore Ravens FCI: $551.98
M&T Bank Stadium, known to fans mostly as Ravens Stadium, has several features that set it above the rest.
Literally — the stadium stands at 185 feet high; that's 35 feet taller than Oriole Park.
The two RavensVision screens generate 16 million colors, enabling you to check out the game in all the dimensions. It's nice for players too — they've been enjoying real grass on the field since 2016.
Nice amenities sometimes mean higher costs, though. The Ravens' prices have increased by 2.1% this year — just a bit over the average for the NFL.
When buying your tickets, expect that regular seating will run a little over $110, and if you want to splurge for club level, that will be $284.03. Driving to the stadium? You'll pay another $28.86 to park.
Their concessions are remarkably cost-effective — a hot dog will run you $3, and a 24-ounce soda is also $3 — 24 ounces is three cups, so that's one dollar per cup. The stadium charges $6.50 for a beer half that size, but that's still pretty good.
19. Caesars Superdome — New Orleans Saints FCI: $560.92
Caesars Superdome looks like a golden UFO touching down lightly in the middle of New Orleans' central business district.
A golden UFO that can seat about 75,000 Saints fans, that is.
When you arrive at the stadium, you're only going to need about $12 in order to park, but good luck finding a space with so many fans to compete with.
The parking is relatively cheap, but in the past year, prices at the Superdome have increased by 2.4%.
These days, a regular stadium seat will cost $104.50, but if you splurge for a premium one (up front with a nice unobstructed view), expect to pay about $280.
To support your team with some branded merch, a Saints truckers' hat will set you back about $30.
If you want to get some snacks before halftime, a hot dog and beer will cost you $17.50 —$11.50 for a 16-ounce beer, and $6 for the dog. A 20-ounce soda costs the same as a hot dog.
18. GEHA Field at Arrowhead Stadium — Kansas City Chiefs FCI: $562.91
Die-hard and casual fans alike will have a good time at a Chiefs game, but take note that prices have increased by 2.4% over the last year.
If you want to join the Arrowhead's sea of red in person, a general stadium seat will cost $99.47.
The parking alone is pretty costly — you'll need about $42.13 handy to park your car.
Then there is the food.
Your basic hot dog and soft drink combo will run you about $11.50 — that's $6 for the dog and $5.50 for a 16-ounce root beer. If you want a beer instead, it'll cost you $8.50.
And that sweet, sweet KC snapback? Budget about $30, not including Patrick Mahomes' autograph, of course.
17. Bank of America Stadium — Carolina Panthers FCI: $567.98
To get the full experience at a Panthers game, expect to shell out a pretty penny.
Their ticket prices have increased by 4.4% since last season, which is almost double the NFL average.
According to the stadium's about page, the owners have consistently upgraded their amenities over the past four years, so that might account for some of the price hike.
If you have tickets on an upper level, they now have escalators that can whisk you there.
They've also improved their sound system, video screens and internet connectivity.
A regular stadium seat ticket will cost you about $114.67, but you could be paying almost $400 for premium seating. Parking and merch aren't so bad; it's $20 for your car slot and $21.99 for a hat.
Beer can get expensive, though — a 16-ounce beer is $10.50. But if you're the designated driver, a 12-ounce soft drink will only run you as much as a hot dog — $3 each.
16. Empower Field at Mile High — Denver Broncos FCI: $571.55
The Broncos may have lost the last five consecutive seasons, but fans will still need to dig deep into their wallets to afford attending the next one.
In fact, the team had to mark up 58% of general reserve seats to account for the effects of COVID-19 and inflation, reported 9News in January 2022.
The game day cost for the typical Denver fan breaks down this way: $110.87 for a ticket, $23.09 for parking and $13 for a hot dog and beer.
15. AT&T Stadium — Dallas Cowboys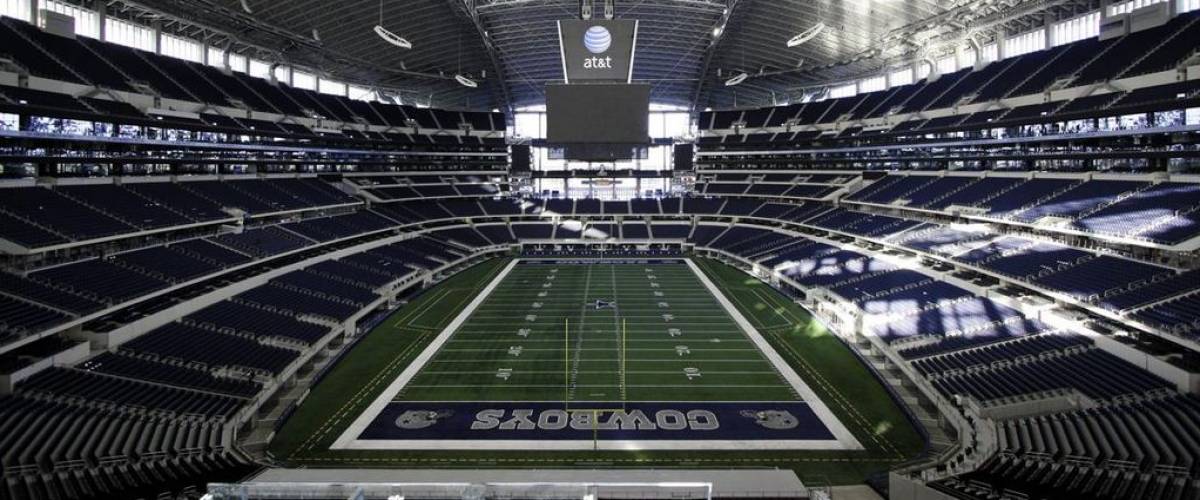 FCI: $576.38
The house that Jerry (Jones) built is one of the top stadiums in the world, with its fantastic sightlines and massive 160-foot-wide scoreboard. The costs can be eye-popping, too, making the home of the Cowboys one of the NFL's most expensive stadiums for fans.
You'll pay $99.50 for a general ticket, $15.50 for a hot dog and beer and a whopping $61.38 for parking — that's one of the highest parking rates on this list.
AT&T's positives include some of the best Tex-Mex food you'll experience at any pro sports stadium. There's the Pambazo, a guajillo sauce-dunked sandwich stuffed with refried beans, chorizo, lettuce and potatoes and topped with sour cream and Oaxaca cheese.
14. Raymond James Stadium — Tampa Bay Buccaneers FCI: $576.71
While legendary quarterback Tom Brady recently announced his retirement this year, the Tampa Bay Buccaneers still boast an impressive roster while they bask in last year's Super Bowl win.
Ray Jay Stadium doesn't shy away from its team's swashbuckling image — the stadium features a colorful, 103-foot pirate ship that blasts the cannons every time a point is scored.
You might not be expected to hand over your jewels and walk the plank, but you will be charged around $104.20 for a general ticket, $18 for a hot dog and beer and almost $33 for parking to see the Bucs in action.
13. U.S. Bank Stadium — Minnesota Vikings FCI: $579.45
The U.S. Bank Stadium may have only opened in 2016 — built on the site of what used to be the Hubert H. Humphrey Metrodome — but it's still one of the priciest NFL stadiums in the country.
Its tech offerings include an app that provides instant replays, allows you to order food and merch from your seats and helps you find restrooms with shorter lineups.
While parking is on the cheaper side, at $16.29, you'll pay a bit more than average for a general ticket and at least $30 for a hat to show off that purple and gold.
12. NRG Stadium — Houston Texans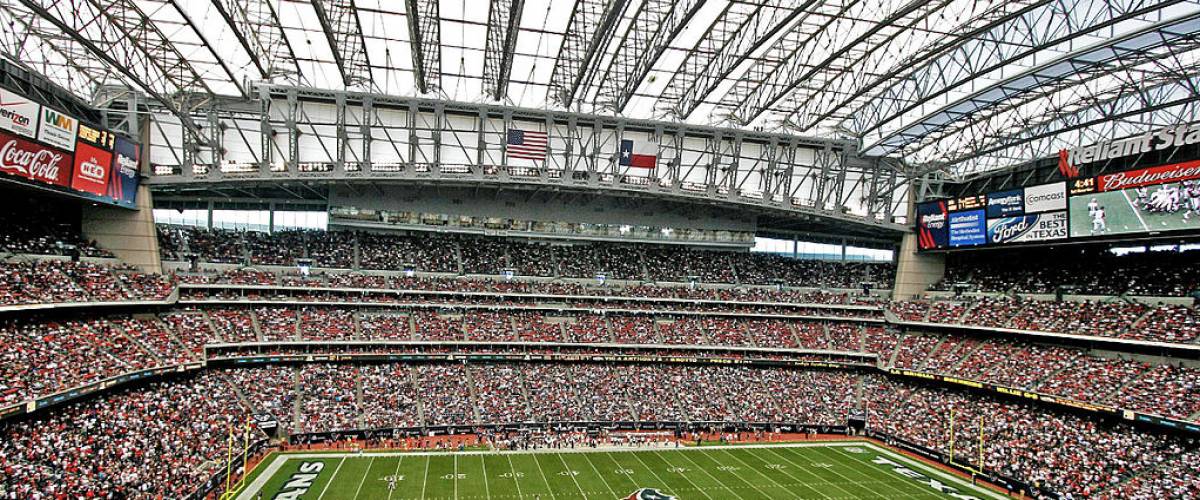 FCI: $586.06
This high-tech domed stadium with its delicious barbecue and Tex-Mex offerings is the home of the Houston Texans.
While they've never won the Super Bowl yet, a Texans general ticket will cost you $118.07, although food and parking come fairly cheap in comparison to other teams on the list.
If you're a season ticket holder with the Texans, you might be able to get reduced pricing on tickets in 2022 and 2023 based on your tenure, plus score discounts on concessions and merch.
11. Lumen Field — Seattle Seahawks FCI: $588.98
Lumen Field is known for its high-decibel fans, who once set the Guinness World Record for loudest crowd roar. Sure, they're cheering on the Seahawks — but maybe the cost of going to a game makes them want to scream, too?
A general ticket goes for around $117.86, and a hot dog and a beer cost $15 — pricier than average in the league.
For a unique experience, look for Toyota Fan Deck seats that offer padded seating, access to the terrace and barbecue and exclusive drink and food vendors.
10. Heinz Field — Pittsburgh Steelers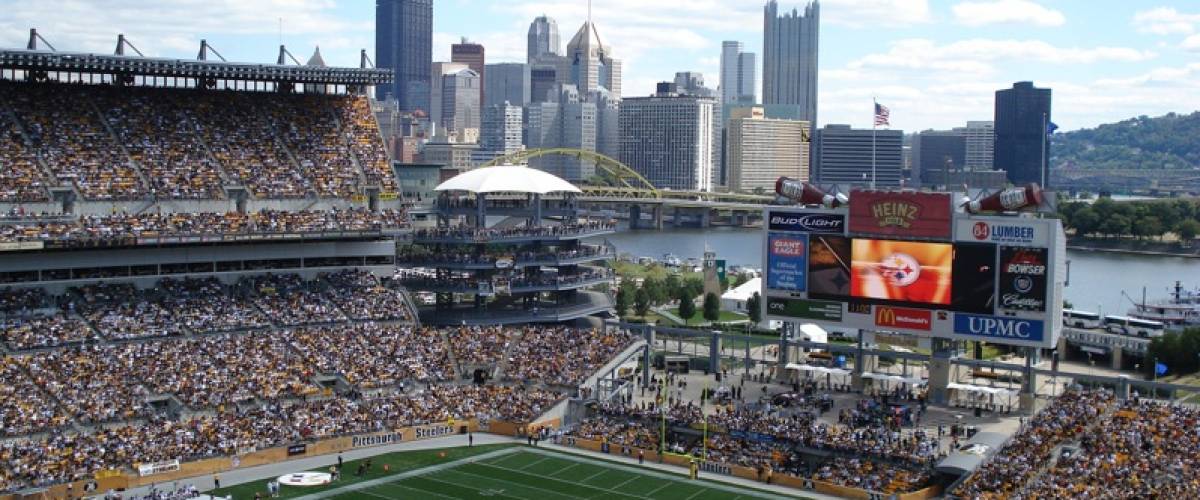 FCI: $595.56
The Steelers have reportedly sold out nearly every game since 1972, so it's no surprise that it's become one of the more expensive places to watch a football game.
You'll pay around $114.24 for a ticket at Heinz Field, parking comes in at $31.30 and a beer and a hot dog are $15.38. While those iconic yellow "Terrible Towels" that Steelers fans wave during games cost about $10 each, some of the proceeds get donated to charity.
Food options at Heinz include the Club 33 Pub, which has excellent roast beef sandwiches that are freshly carved throughout the game.
9. SoFi Stadium — Los Angeles Rams FCI: $608.49
SoFi Stadium will be hosting Super Bowl LVI in February this year, with a halftime show lineup that includes the likes of Eminem and Kendrick Lamar.
Even when it's not the center for one of America's biggest televised events, you'll still drain your wallet. A general ticket to see the Rams isn't too bad, at $103.62 on average, but you'll cough up $19 for a hot dog and beer. And stadium parking is the highest across the league, at $66.03.
SoFi also flaunts the biggest video scoreboard in professional sports — stretching across 360 feet and housing 268 speakers.
8. MetLife Stadium — New York Giants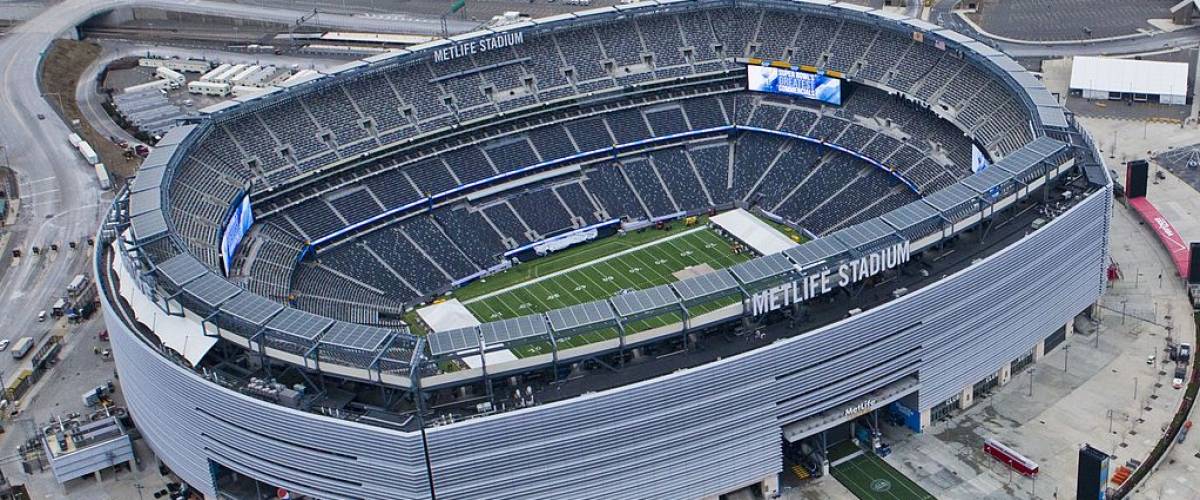 FCI: $609.82
The Giants share their East Rutherford, New Jersey, home with the New York Jets, although the latter won't body-slam your wallet quite as hard.
The average ticket is priced at $115.31 and parking will cost you around $36.60. A beer and hot dog clock in at $17.50.
Naturally, a New York stadium must offer something for foodies. A trip to MetLife would be incomplete without a taste of Chef Eric Borgia's amazing meatballs.
7. FedEx Field — Washington Commanders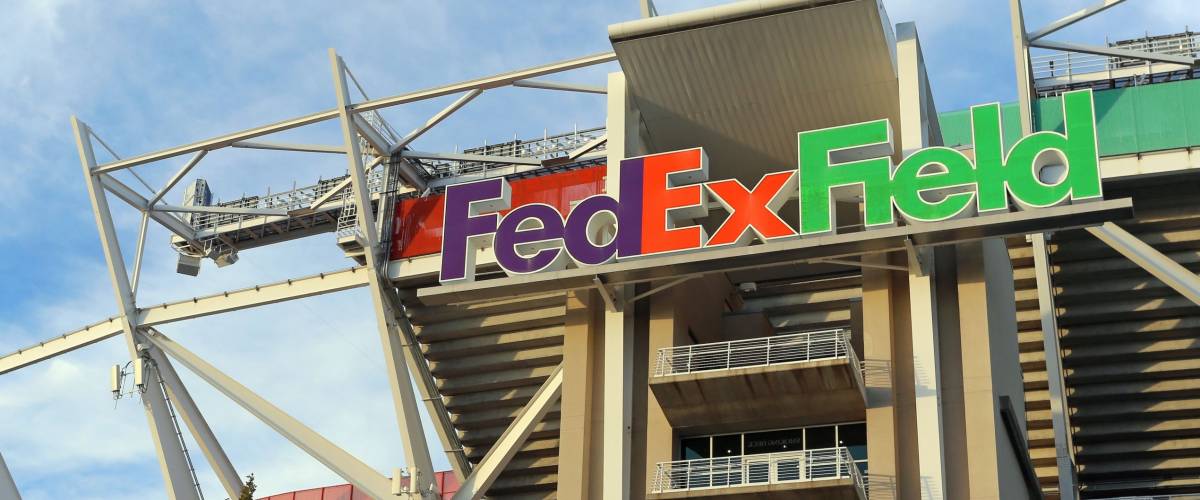 FCI: $616.26
Although the Washington Commanders have seen five consecutive losing seasons and rapidly declining attendance at the FedEx Field, watching them play live is still pretty costly.
A general ticket costs fans $110.07 on average and beer is priced at $14 a cup — although hot dog prices fall below average compared to other stadiums.
If you drive to the game, you'll pay $60 for parking. To help you recover from that shock, you might want to grab one of the stadium's delicious open-faced Reuben sandwiches.
6. Lincoln Financial Field — Philadelphia Eagles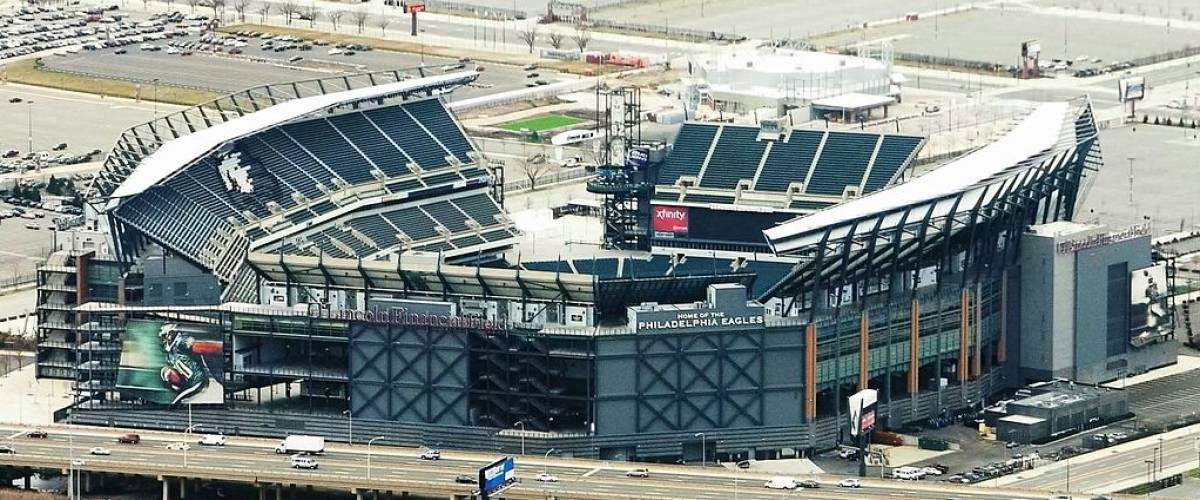 FCI: $650.37
Fly, Eagles, fly! Lincoln Financial Field, the home to Philadelphia football, is worth the trip to the City of Brotherly Love, but make sure to wear neutral or green clothes, as Eagles fans have been known to be a little less than welcoming to opposition fans.
Attending a game in Philly does not come cheap. The average ticket costs $127.06, parking is $34.13 and a hot dog and a beer will run you $17.
The best part of Lincoln Financial Field for some fans is the food. You can stick to your roots and grab a Philly cheesesteak or opt for pierogies with fried onions and sour cream.
5. Lambeau Field — Green Bay Packers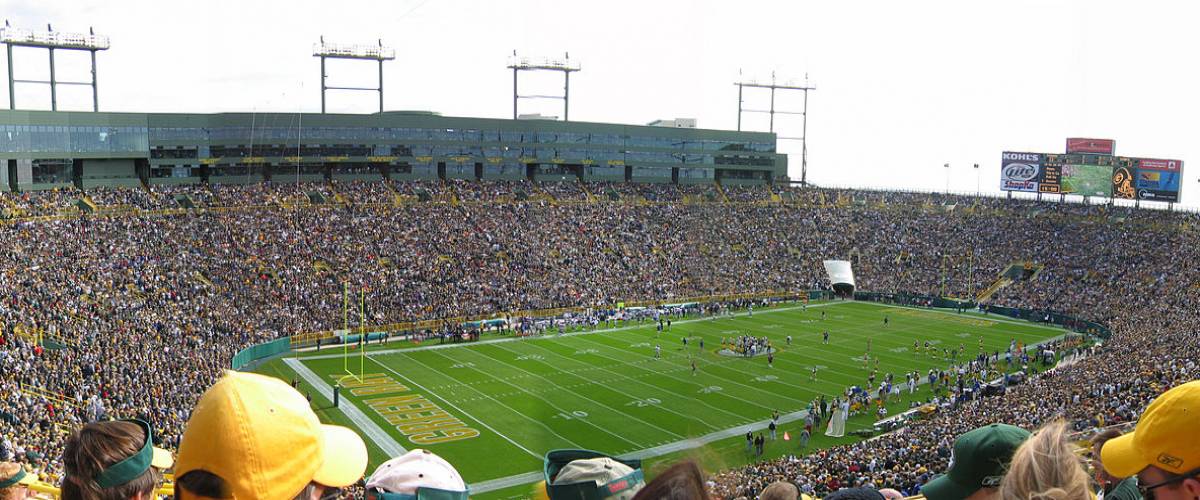 FCI: $652.87
Known as the "frozen tundra," Lambeau Field has been home to the Packers since 1957, but the place keeps evolving to meet the needs of Cheeseheads. Lambeau has undergone nine expansions and two full renovations since its opening.
Going to a Packers game is something you want to try at least once, but be prepared for a high-priced experience. Tickets cost $128.93, on average, parking is a steep $34.17 and you'll pay $15.50 for your dog and suds.
Once in Lambeau, make sure to grab a "Pack 'n Cheese." It's macaroni and cheese that can be ordered with Buffalo chicken or pulled pork add-ons; both are loaded with a house cheese sauce and offer warm comfort on cold days.
4. Soldier Field — Chicago Bears FCI: $662.20
Oh, Da Bears. The team plays in the smallest stadium in the NFL, according to Forbes, and was contending with its third straight season with a losing streak of at least four games as of November 2021, making the high prices an added insult.
To see a game at Soldier Field, you'll pay an average $122.90 for your ticket, $25.60 to park and $18.25 for a beer and a hot dog.
The franchise could be getting a brand-new stadium, however. In September 2021, the Bears announced they signed a purchase agreement for an Arlington Park property.
3. Levi's Stadium — San Francisco 49ers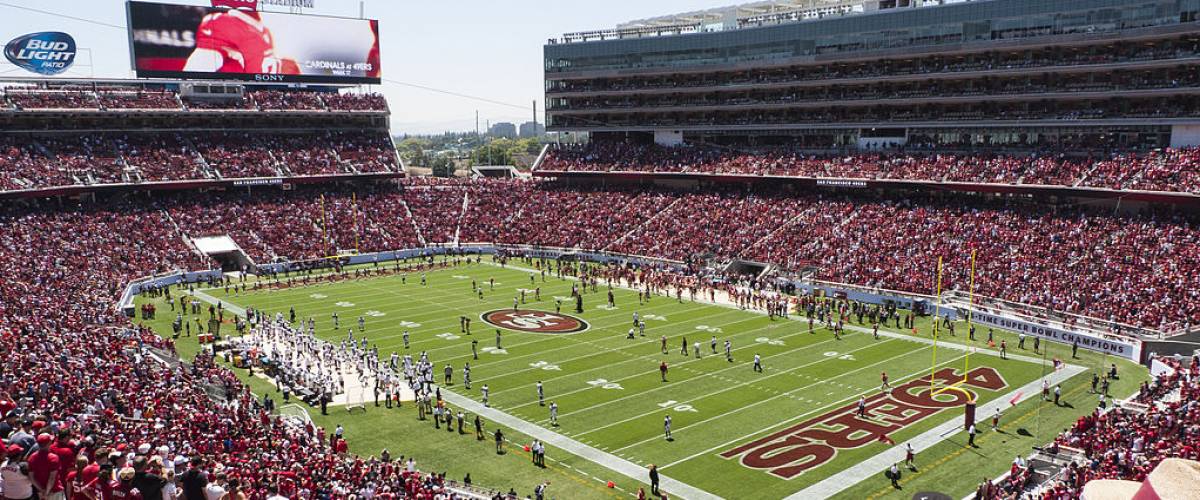 FCI: $665.15
In a land known for ridiculous housing costs, an NFL outing can be expensive, too. But the 49ers still sell out the 70,000-odd seats at Levi's Stadium.
The average ticket costs $139.71, a beer will set you back $11.50 and parking is a stiff $33.33.
Don't forget to check out the 49ers Museum before you leave. You can pay homage to life-size statues of NFL greats like Jerry Rice and Joe Montana and take a peek at the Lombardi Trophies and championship rings.
2. Gillette Stadium — New England Patriots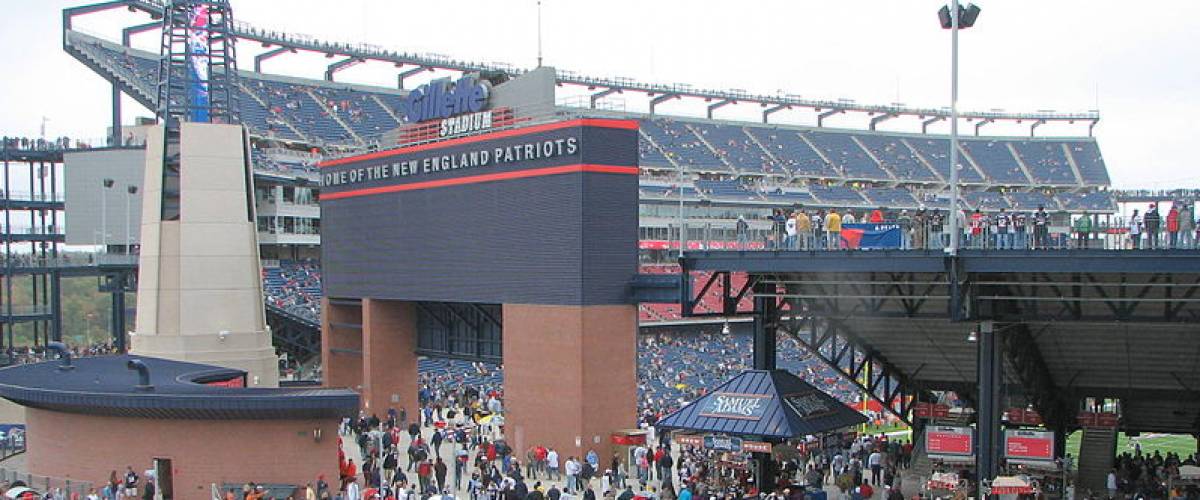 FCI: $669.28
The Pats won six Super Bowls in the past two decades while under the helm of Tom Brady, and while they haven't performed quite as well since his departure in 2020, they're still considered one of the best teams in the league.
However, seeing them in action comes at a cost. The average fan will shell out around $131.45 for a ticket, $34.50 for parking and $15 for a hot dog and beer.
The food at Gillette has always been an issue: There's not much beyond lukewarm hot dogs and Dunkin' iced coffee.
1. Allegiant Stadium — Las Vegas Raiders FCI: $778.56
This state-of-the-art football palace that opened up in the summer of 2020 fits 65,000 seats and features a translucent domed roof that garnered it the nickname "The Death Star."
And despite making its debut in the midst of the pandemic, the Raiders saw some pretty good numbers during their first season at Allegiant Stadium — season tickets sold out even before construction was completed.
Allegiant Stadium is considered the most expensive NFL venue in the country, costing a family of four about $778.56 on average. Raiders' tickets cost over $150 and you'll fork over $40.70 for parking and $17 for a hot dog and beer.
Sponsored
Follow These Steps if you Want to Retire Early
Secure your financial future with a tailored plan to maximize investments, navigate taxes, and retire comfortably.
Zoe Financial is an online platform that can match you with a network of vetted fiduciary advisors who are evaluated based on their credentials, education, experience, and pricing. The best part? - there is no fee to find an advisor.