1. Streaking beauty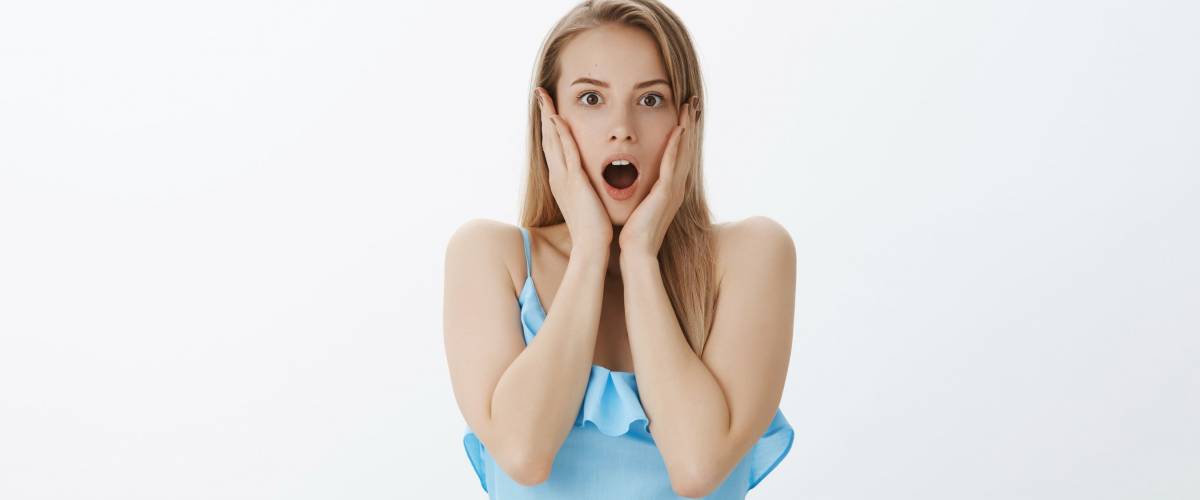 I was the terrible bridesmaid. My aunt decided to only have her nieces in the wedding party.
She picked the dresses and from the time we tried them on I told her they were itchy. No one listened. Wedding day comes and its outside and hot and it got to be too much so I started stripping while they were reading their vows. My mom tried to stop me but I kept dodging her.
Granted I was five years old, but my aunt likes to bring up me running around half naked at her wedding to this day 25 years later. I'm never going to live it down.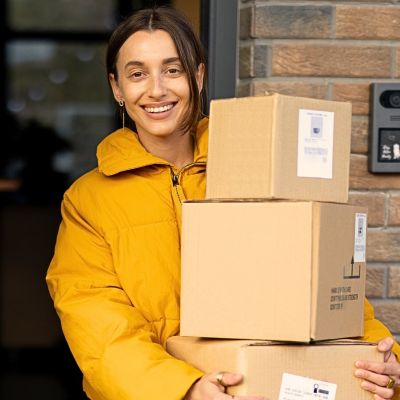 Capital One Shopping's browser add-on automatically applies coupon codes as you shop online. It's absolutely free – plus it takes only two clicks to install. Add the Capital One Shopping browser extension today and start earning discounts of up to 50% on the things you already buy.
Install for Free
2. And the award goes to...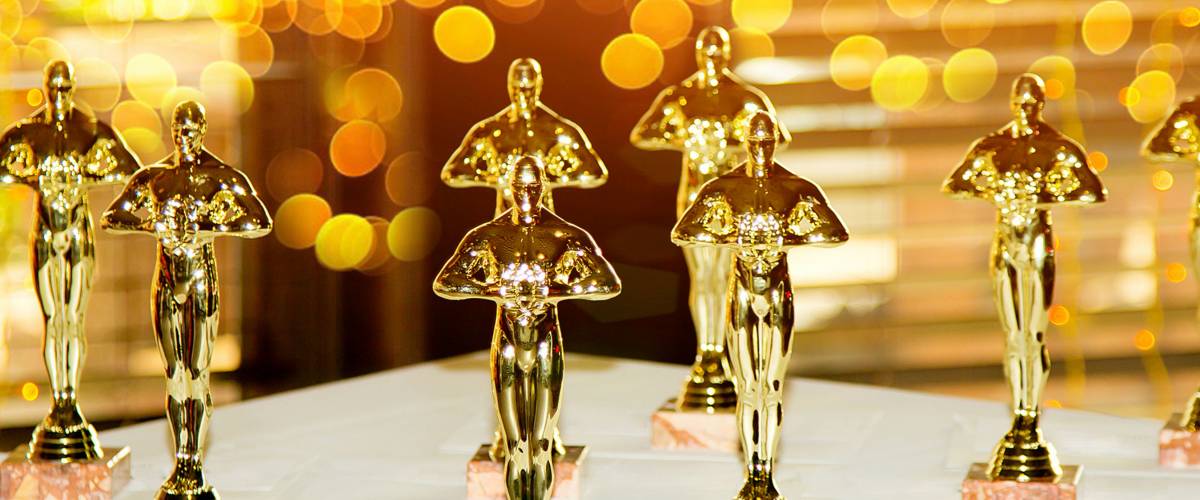 I was at my friend's wedding and the maid of honor upstaged the bride at the wedding. Instead of a demure bridesmaid dress, she chose to wear a gold backless dress that sparkled and shined at the ceremony and reception.
Everybody at my table just referred to her as "Oscar" (like the Academy Award) for the night.
3. Dropping a lot of hints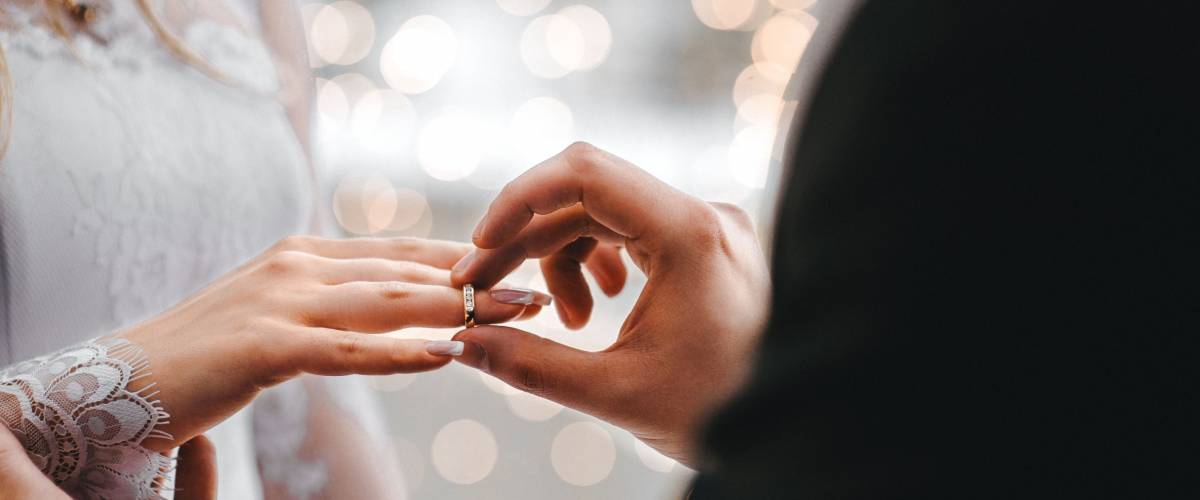 I was a guest at my classmate's wedding. Her best friend was her bridesmaid. She wasn't the typical terrible bridesmaid, in fact, she was very supportive and helping, but it was super clear she was OBSESSED with getting married.
She said things like, "I've already caught eight bouquets, this one is going to be my number nine!" and "I try on wedding dresses all the time, just for fun. I bet my fiance won't even be surprised when he sees me in my own!"
Her "fiance" (who hadn't even proposed to her yet) was there and every time she talked about her wedding planning, he rolled his eyes, obviously wishing he were somewhere else.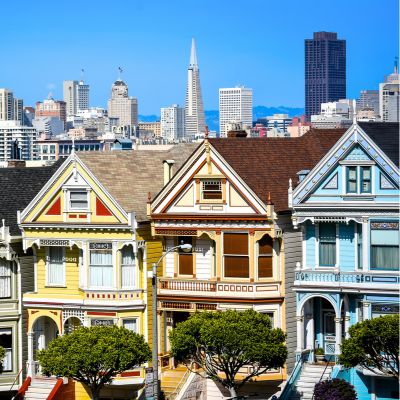 Believe it or not, you don't need millions, or even hundreds of thousands to invest in real estate. Arrived is an online platform where you can invest in shares of rental homes and vacation rentals without the headaches of being a landlord.
Learn More
4. Ladies man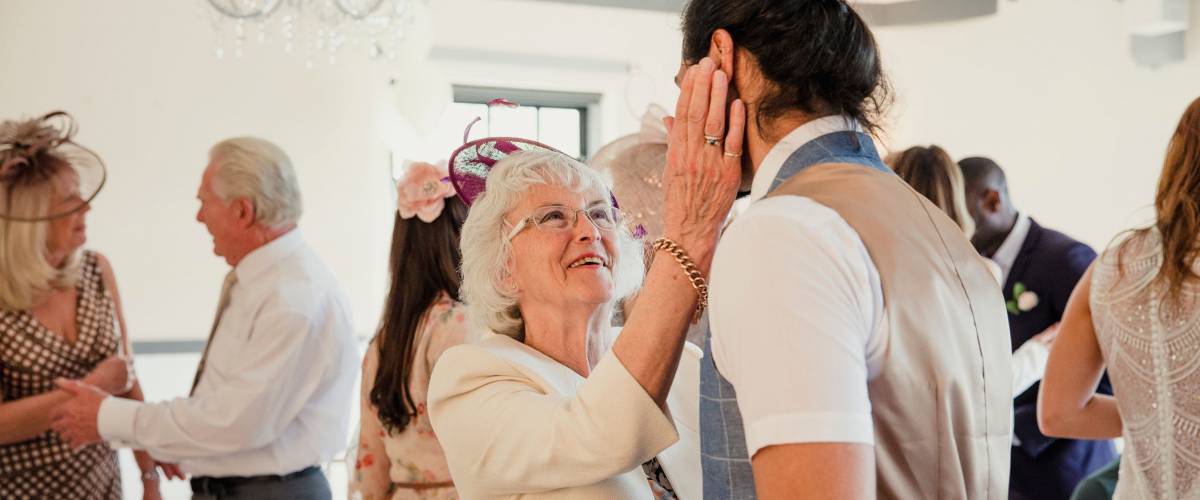 Sister of the groom and her boyfriend (the best man) got into a physical fight on the dance floor because he was "dancing with too many girls" (he was taking turns dancing with every woman in the family, from age 6 to 93).
It's a long story, but they eventually left. One on the charter bus to the hotel, the other in the back of a police cruiser.
5. Worst best man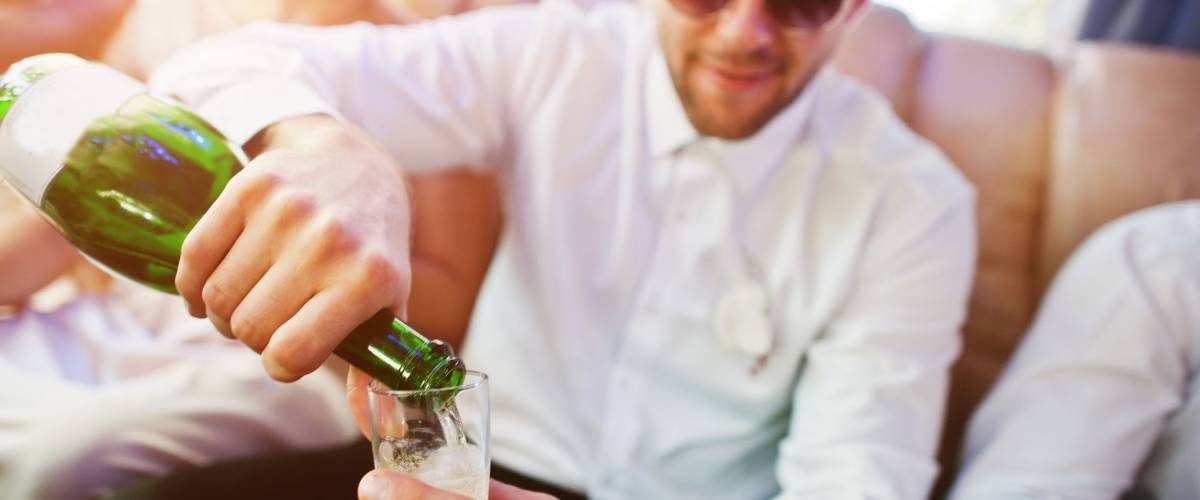 The best man got really loaded before my wedding and called my husband a bunch of unsavory expletives in front of many of my conservative, older family members.
He then proceeded to punch out the head lights on his brand new car.
6. Unbearable ringbearers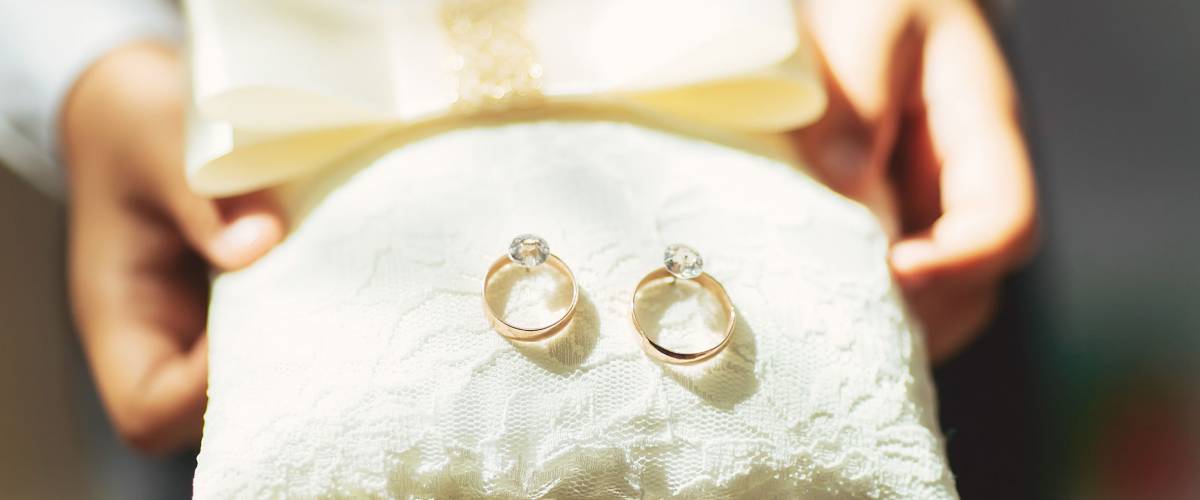 My aunt was getting married, and me and my cousin were selected to carry the rings. One on each pillow.
Well, I don't remember any of this, but there's an old tape of it happening. Me and my cousin are walking down the aisle with the rings, and all of a sudden we both stop.
We look at each other, I look at my pillow, back to him, and then hit him in the head with the pillow. He jumped up and started hitting me, and we had a pillow fight in the middle of a church during my aunt's wedding.
| GWM
7. The hype-woman My aunt showed up wasted and proceeded to yell out random things such as "Don't do it!" and "Woo!" noises throughout my ENTIRE ceremony.
My wedding video is actually ruined because the videographer couldn't edit her out. She literally could not keep quiet for more than five minutes and no one had the sense to remove her.
She ended up passing out on a chair during cocktail hour. Then she had to literally be carried out, unconscious.
| jwagg82
8. My fist just slipped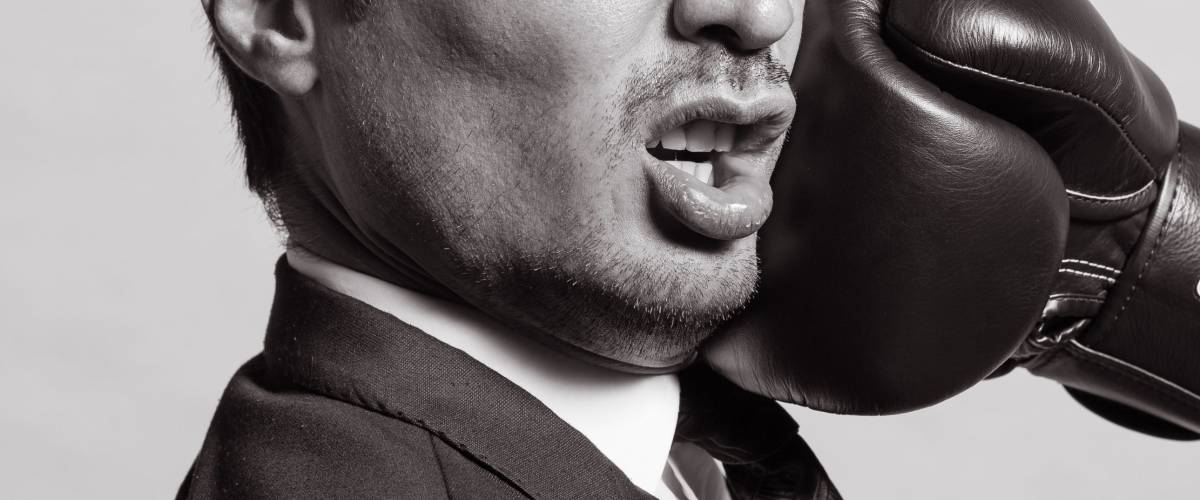 At my brother's wedding, the ring-bearer marched down the aisle, transferred the pillow into one hand, and then for no reason other than his eyes being at that level and having noticed it, began to repeatedly punch the best man in the crotch.
9. Double (and triple) standards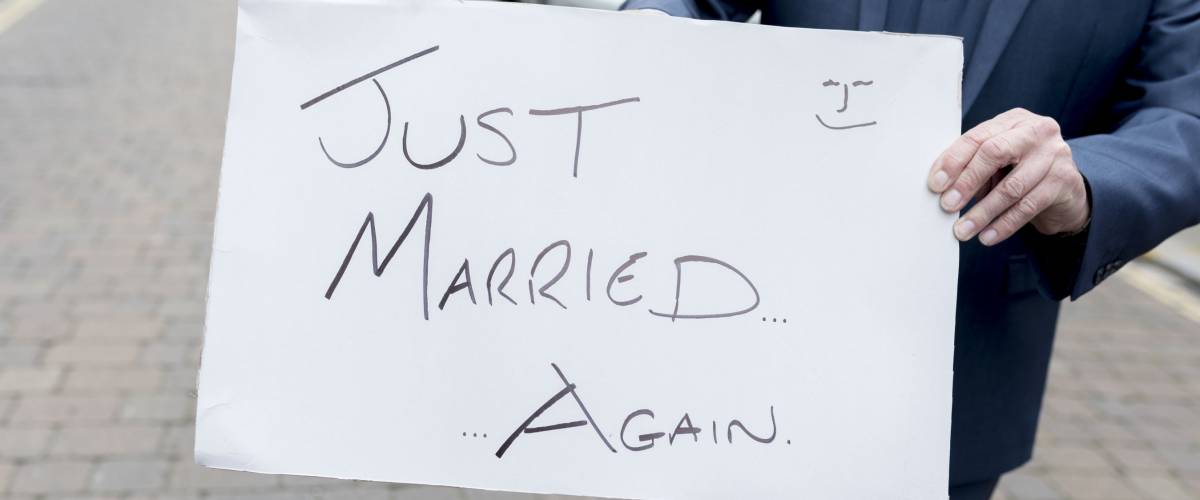 One of my aunts said that she wouldn't be coming because she "doesn't attend second weddings." That was until someone pointed out that we all attended her son's second and third weddings.
10. For richer or poorer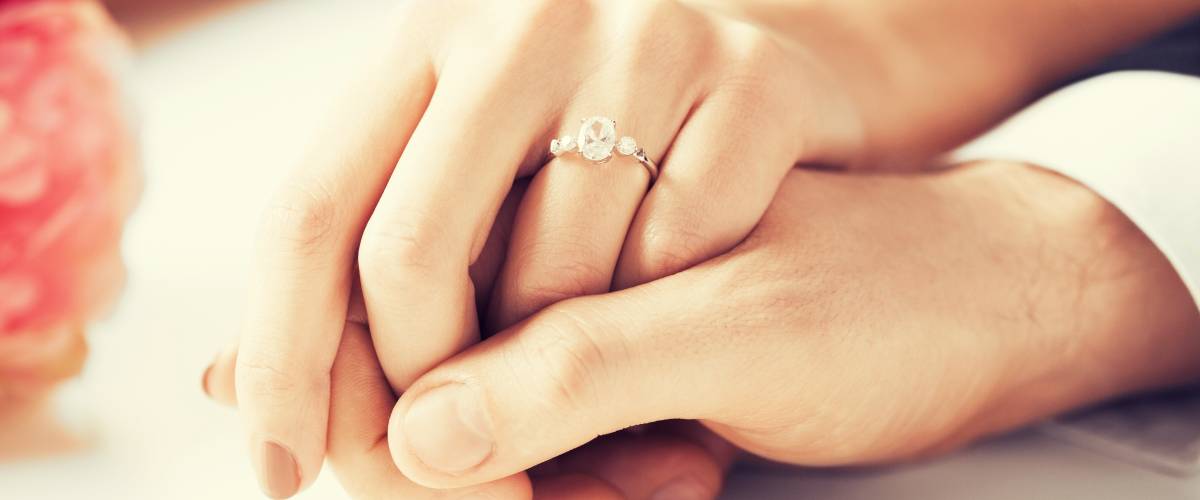 I swear my fiance's mom means really well and I love her, but she told my fiance two days after the proposal that he should return my ring, because she knew a place where he could have gotten it made for less.
11. Burnt toast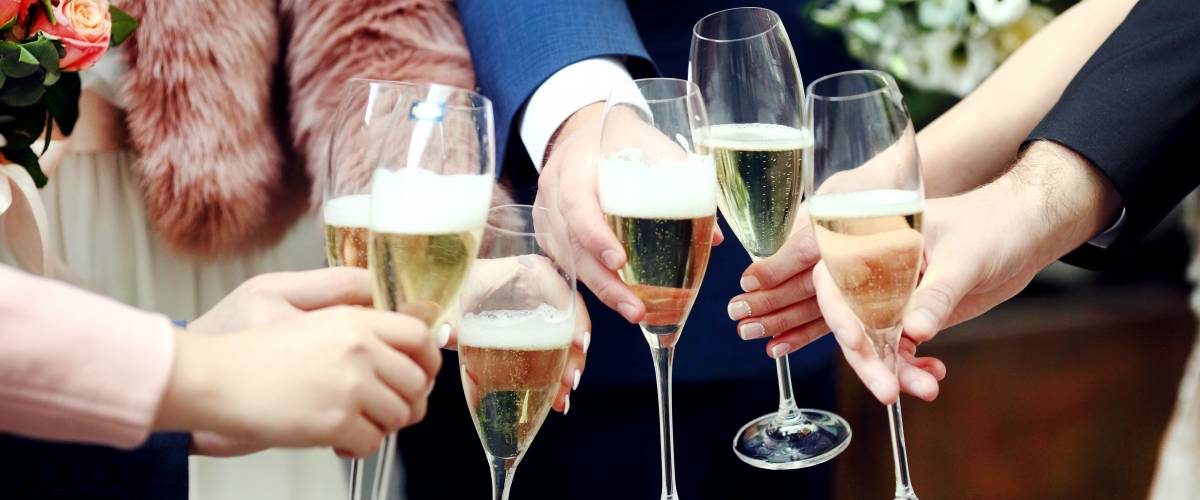 My sister gave a 15 minute long "toast" at my wedding saying how different she and I are and that she would never choose to "get married and lead such a boring, traditional life."
| Abellone
12. Backseat mother-in-law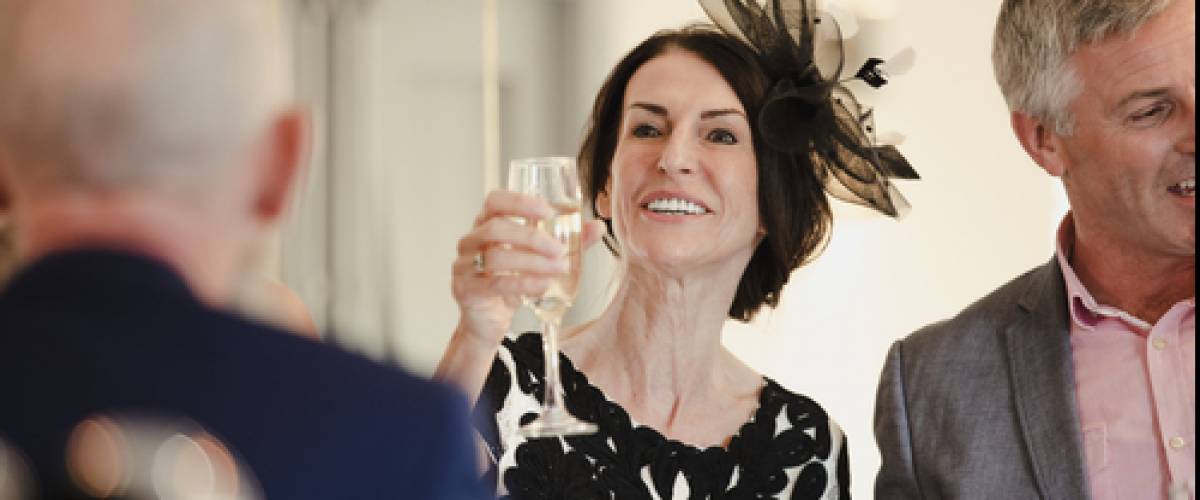 When I was in catering I worked so many weddings. One in particular stands out. It was at a swanky megachurch in the suburbs. The mother of the bride was "helping" us set up for the reception.
Every plate we served, every glass we filled, every napkin we folded was wrong. And she let us know about it. At length. And great volume.
It got so bad, the groom came over and apologized for her behavior. He then slipped each of us a twenty on the down-low.
13. Bite the bullet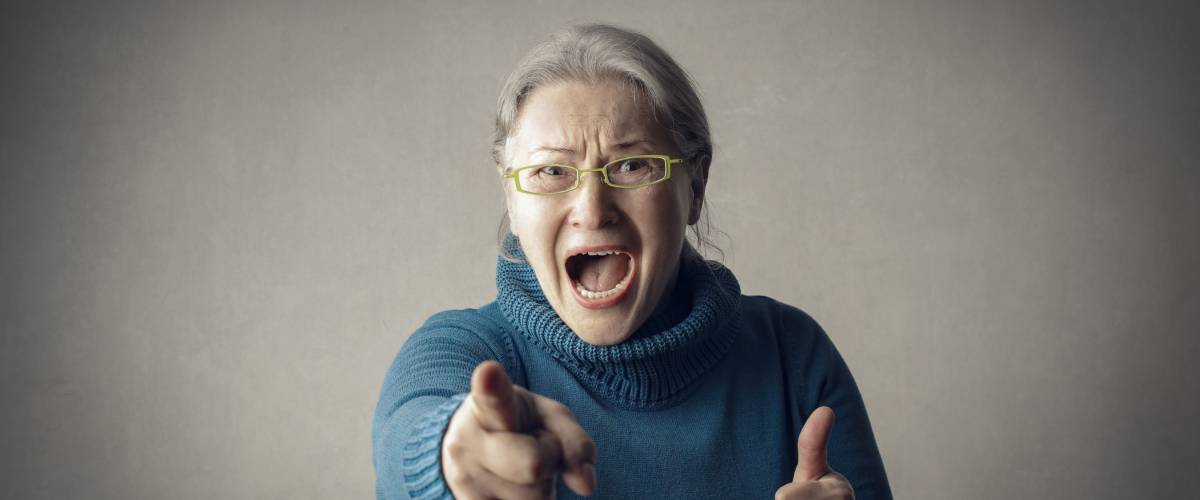 We went to a family friend's wedding. The bride's mother didn't like the groom and everyone knew that. The bride told her mother that they broke up so she wouldn't go to the wedding.
Somehow, the mother found out anyway. She broke into the wedding ceremony and shot the groom in the leg at the altar.
| Anonymous
14. Maid of dishonor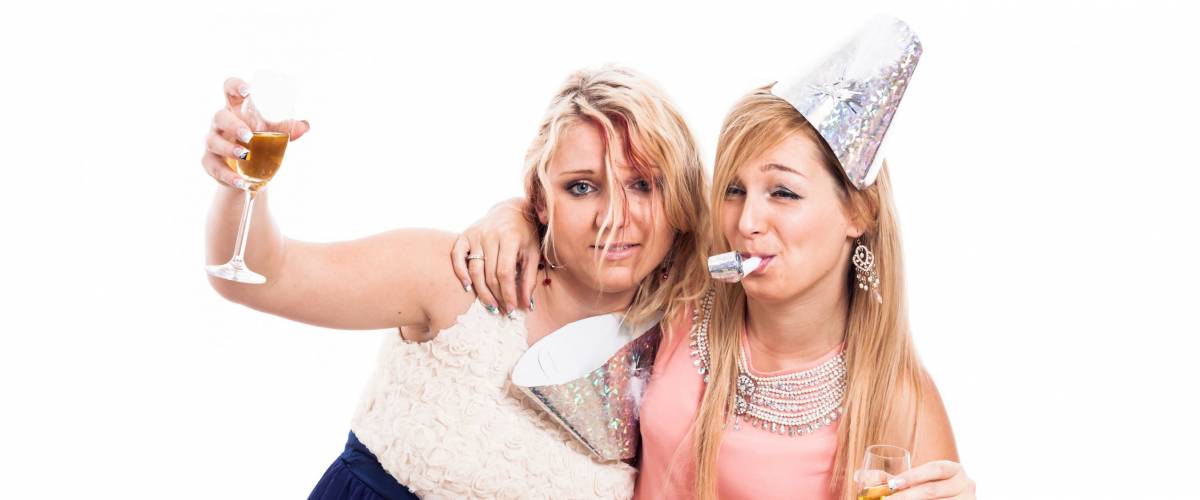 Our friend's wedding. The maid of honor had a fight with her boyfriend at the ceremony.
She proceeded to get completely loaded at the reception, and started splitting her time between more drinks and flirting inappropriately with random guests.
Just before they were to cut the cake, this chick goes over to the bride with a full glass of red wine and spills half of it down the bride's dress.
What a trainwreck.
15. Boo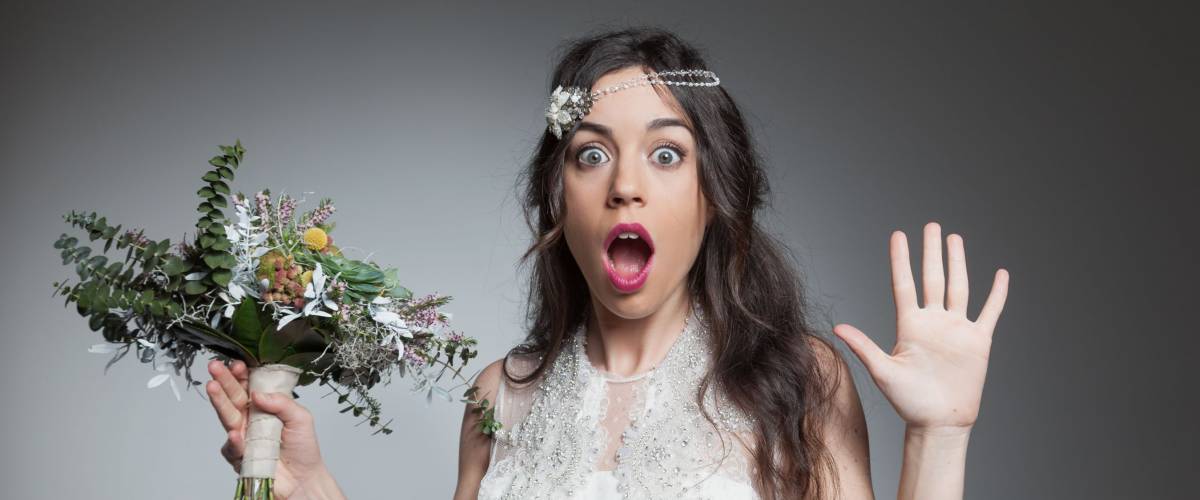 I worked catering as a teenager so I have seen a bunch. My favorite was when the very inebriated best man hid under the table to scare the bride and groom.
As they sat down he jumped out caught his head on the bride's dress, flipping her backwards. The groom punched him square in the face, knocking him out onto the table.
16. Thank heavens for the open bar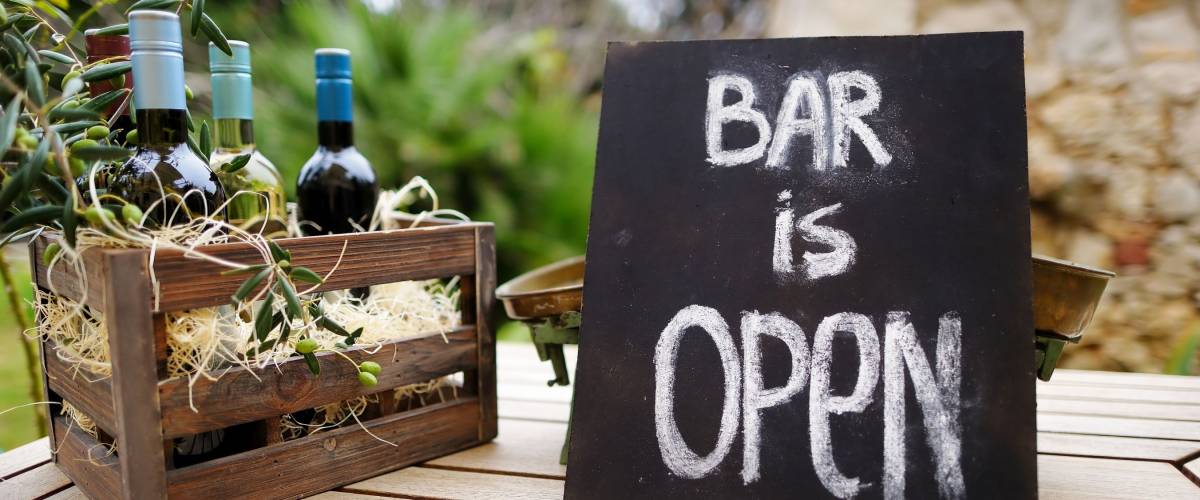 The best man gave a speech which started out joking about how he and the groom used to do everything together.
It then devolved into how they were "meant for each other" before the bride "got in the way."
Everyone laughed until they realized he wasn't joking. He tore into the bride and confessed his love for the groom, crying about how things would never be the same.
He probably had the mic for about 10 minutes before one of the groomsmen finally pulled it from his hands and shouted, "You know what, there's an open bar. Let's just drink enough to forget about all of that."
17. What a tulle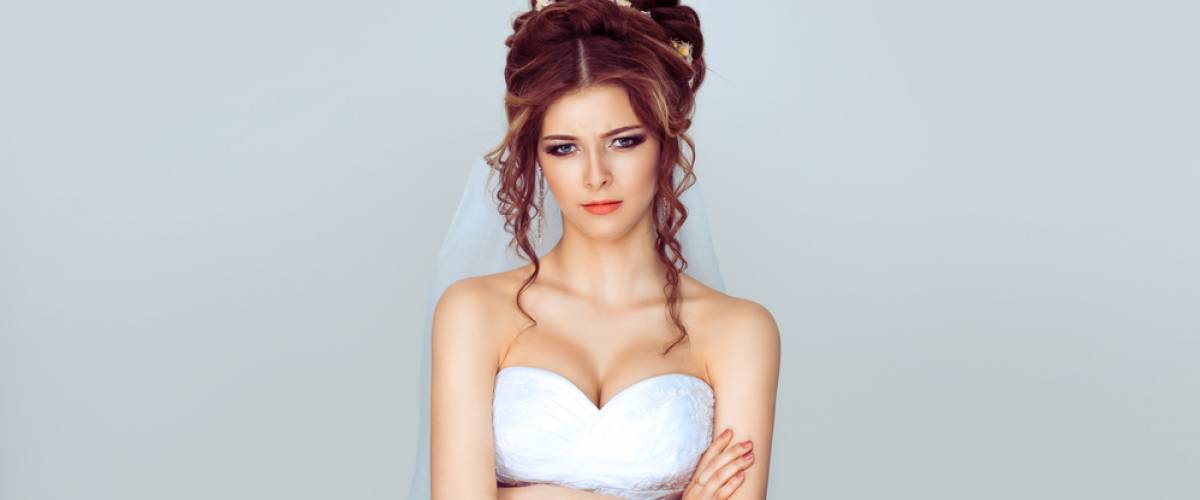 The best man made a toast to the groom and his EX-wife. By accident, of course.
But once he realized what he'd done, he turned green in the face.
I thought he was going to pass out.
18. Photobombing bridesmaid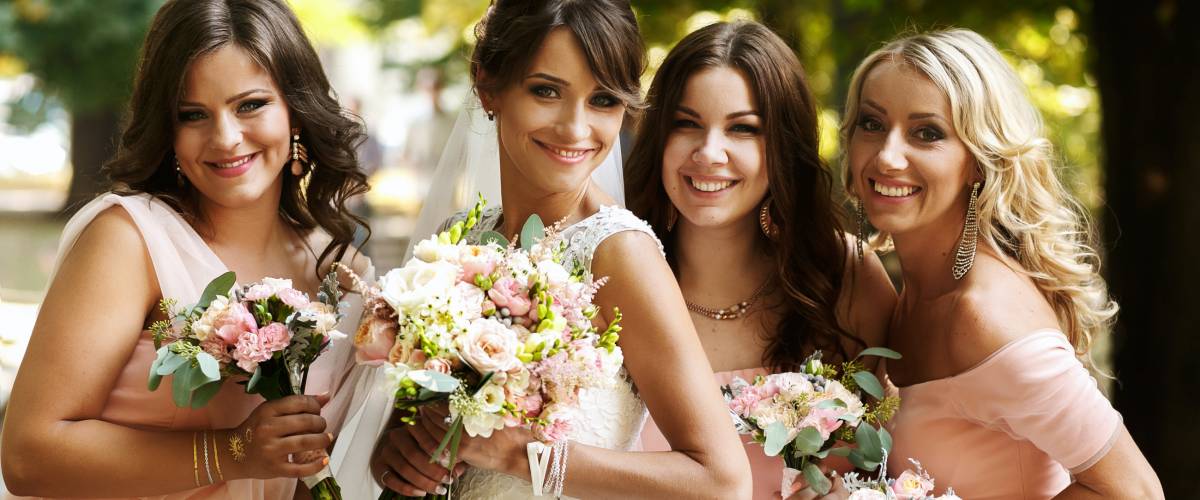 My sister's wedding album looks like her bridesmaid was the star.
Nearly every getting ready, speech, cake cutting, bouquet toss, even the I do's… she's either directly in the middle, has barged in and is smiling straight at the camera, or is standing there with her boyfriend.
| pidaycat
19. Don't drink and propose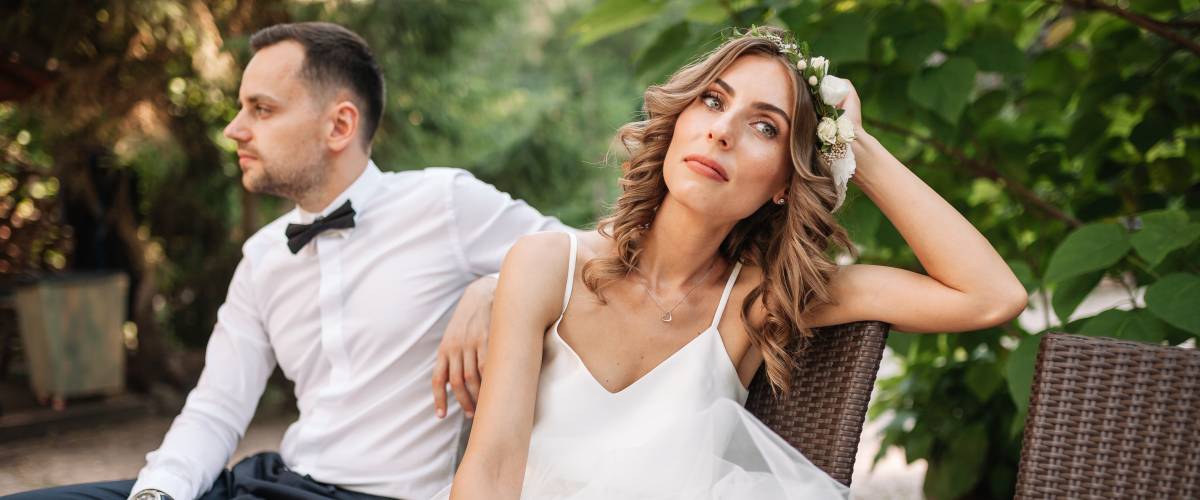 The best man got fairly loaded at a friend's wedding years ago.
When it comes time to give his speech, he is slurring and incoherent, rambling for a minute or two, when he suddenly starts bawling his eyes out.
He says that the wedding has inspired him, and calls out his girlfriend in the crowd, tells her he's sorry he didn't have a ring because this was "spontaneous", and proceeds to drunkenly propose to her through his tears.
Both the cringiest proposal and wedding moment I've seen. She accepted but I always wondered how that conversation went when he sobered up the next morning.
20. Mother knows best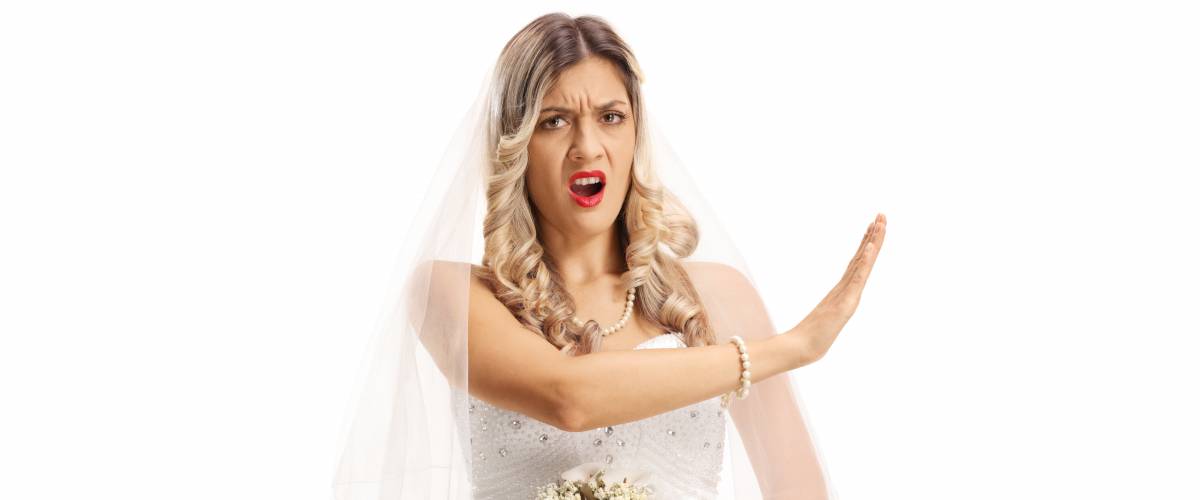 I got married in July and my mom drove me nuts throughout the wedding planning process. She did not pay for the wedding, she offered no help whatsoever, yet believed that she was entitled to everything.
Here are some of the ridiculous things that she said to me:
"How dare you even think about using silk flowers? I would NEVER! Why are you too cheap to use real flowers?"
"How are you not getting a flower arch? My friend's daughter had a beautiful flower arch for her wedding, and she's been a bridesmaid several times so she definitely knows what she's doing. You should be following her example."
"How could you have only spent $300 on your dress? Is that even a good enough dress? You should buy another one that's more expensive to guarantee that it's a GOOD dress."
She has always made comments about my body. This is why I specifically did not invite her along when I went dress shopping.
21. Grumpy groom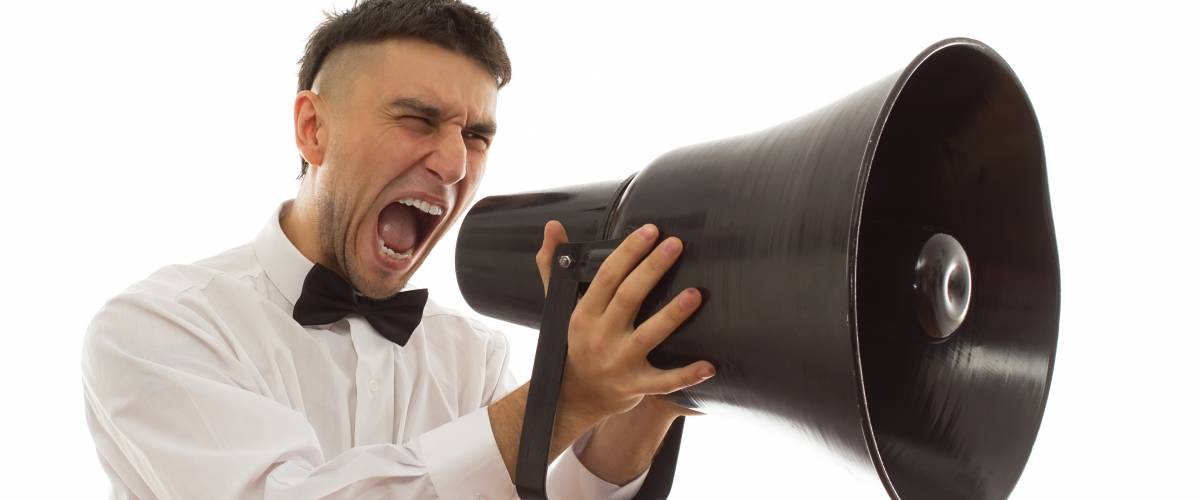 I have a few from managing a bridal salon, but I remember one groomzilla very well.
The bride and groom came into my shop. Said they drove from a town two hours away to look at a specific dress that we had in stock. We found the dress, she tried it on, and she LOVED it. It was perfect. She tried on a veil and burst into tears and said "Yes" to her dress. That was it, done.
Four months later the dress arrived, so we call the bride to let her know.
Fiance answers the phone and was super curt, saying they have to drive two hours to us and they will pick up the dress when they get around to it. Um, we are not self-storage.
We politely ask that they come within the next two weeks and he agrees, so we book him an appointment.
Well, he just randomly showed up to the store the next day while all the consultants were already with clients and demanded the dress.
THEN he started screaming at us that we had rushed his bride and we didn't let her try on any dresses and we forced her to buy this dress. WHAT?
I vividly remembered her appointment and when I refuted his statements, he just kept yelling "WRONG!" in my face. What the heck? He finally walked out, yelling how he was going to blast this all over social media.
A week later, he came back in with the dress and tried to return it. No, dude. Not happening.
Never heard from them again and never saw anything on Facebook or Yelp from them. He just reeked of being a bully and I felt bad for that poor girl.
| shypye
22. An emotional crutch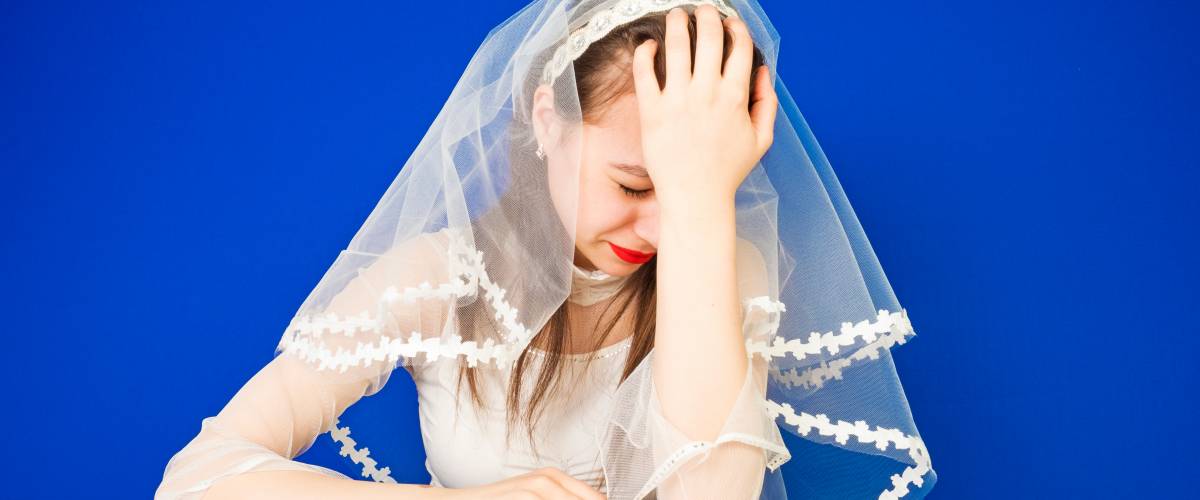 My mother-in-law faked an ankle injury on my wedding day. She couldn't stand not being the center of attention, so she came in with crutches and a cast and limped all day. She even went as far as to try and steal my grandmother's wheelchair.
She complained to anyone who would listen, but was perfectly fine when it came time for the mother-son dance. She made a fool of herself, and neither my husband nor I will ever forgive her for trying to ruin our wedding day.
23. It's my party (and I'll cry if I want to)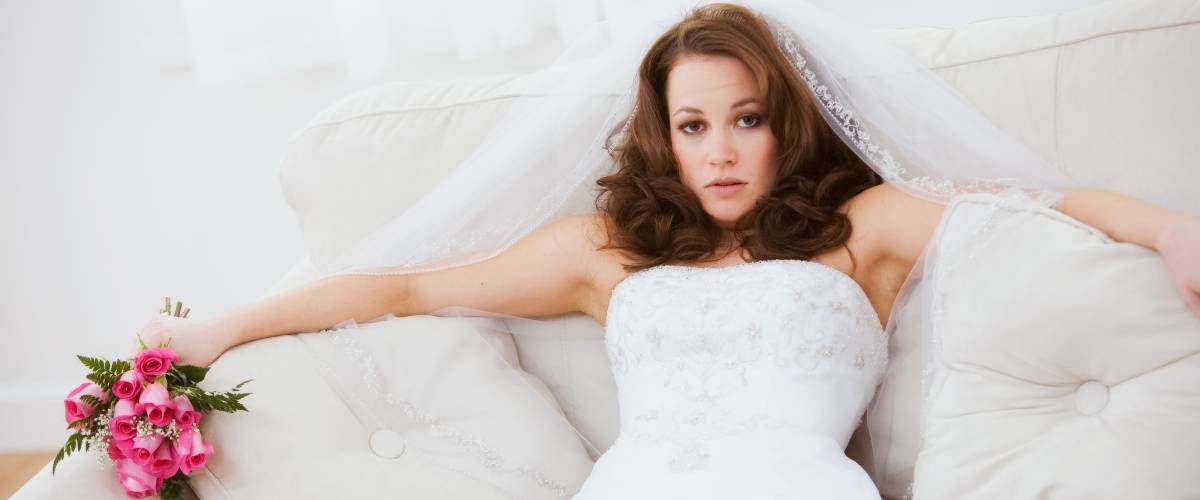 I got married when I was 24. I didn't know many people since I'd moved across the country to live with my fiance.
When it came time to make up the guest list, I think I had about twenty people on it. My mother-in-law added over eighty. Her friends, coworkers, church friends and all of her relatives.
We ended up spending a fortune trying to find a bigger place to hold the reception, because I was too timid to tell her I wasn't okay with what she'd done. On the wedding day, I had no idea who 80% of the guests were.
24. K-I-S-S-I-N-G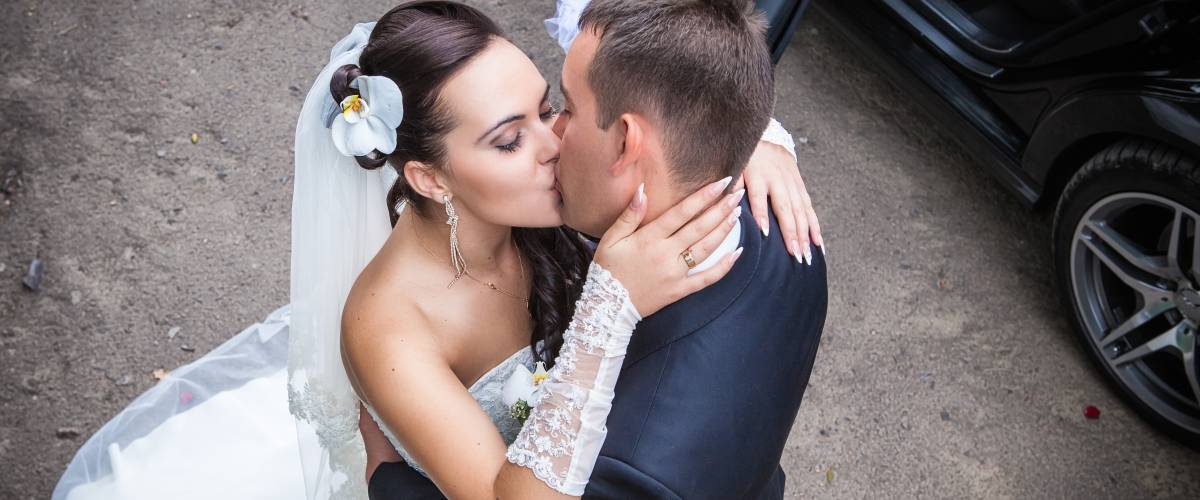 I had a momzilla who said, "Don't take any photos of them kissing — it's inappropriate."
I kid you not.
Kissing.
Sponsored
Kiss Your Credit Card Debt Goodbye
Millions of Americans are struggling to crawl out of debt in the face of record-high interest rates. A personal loan offers lower interest rates and fixed payments, making it a smart choice to consolidate high-interest credit card debt. It helps save money, simplifies payments, and accelerates debt payoff. Credible is a free online service that shows you the best lending options to pay off your credit card debt fast — and save a ton in interest.