Don't blow your money the way guests blow those bubbles after many ceremonies now. These are the biggest wedding money-wasters, according to brides — and grooms — who've been there.
26 things that make weddings so expensive
Wedding programs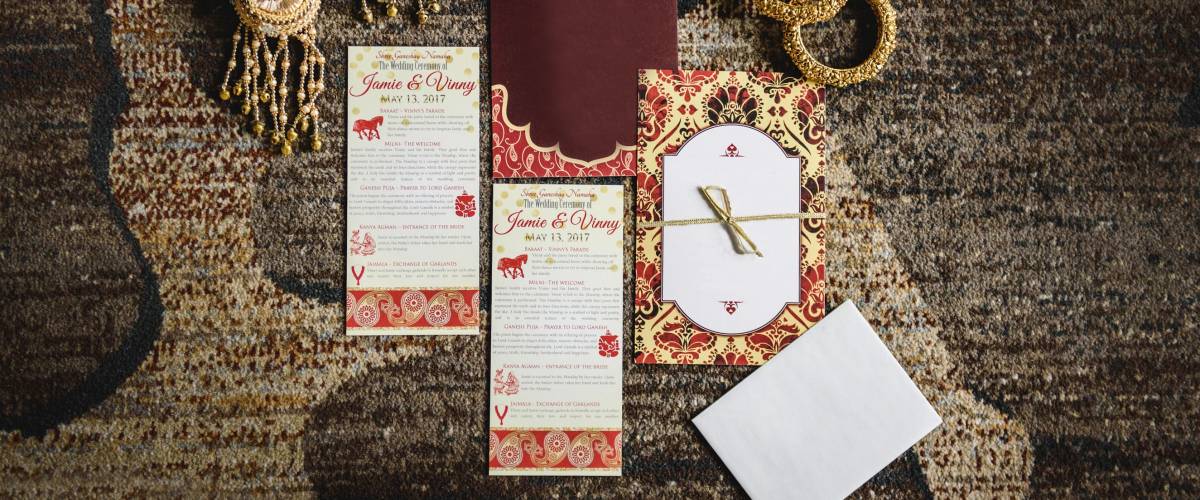 Given the usual wedding markups, even Staples charges more than $200 for 100 generic programs. They'll cost even more if a designer is involved — and at the end of the night, they'll end up in the garbage either way.
Create your own DIY programs, add a digital program to your wedding website, or consider why you even need programs. "Put the details on a sign at the entrance or forgo them altogether. They won't be missed," a woman named C.C. writes, in a WeddingWire forum.
Saving up for your dream wedding? Calculate how much you need to save each month to reach your goal.
Shoes for the bride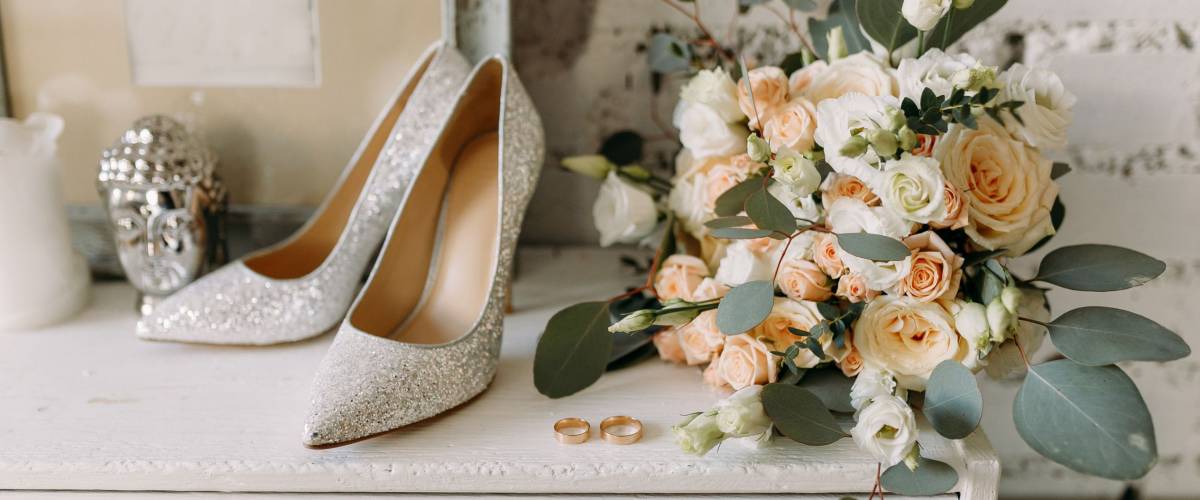 Many brides report spending over $300 on their wedding footwear. That's a lot for a pair for shoes worn only once.
"In hindsight I would probably want to reallocate some of that money — and more — into a couple of areas where I now wish I had spent MORE money," says Brielle, commenting about her bridal shoes on a Weddingbee board.
For your wedding, you'll want the most gorgeous shoes on the planet — but don't forget that no one can see them under your dress during the wedding or in most photos.
A wedding planner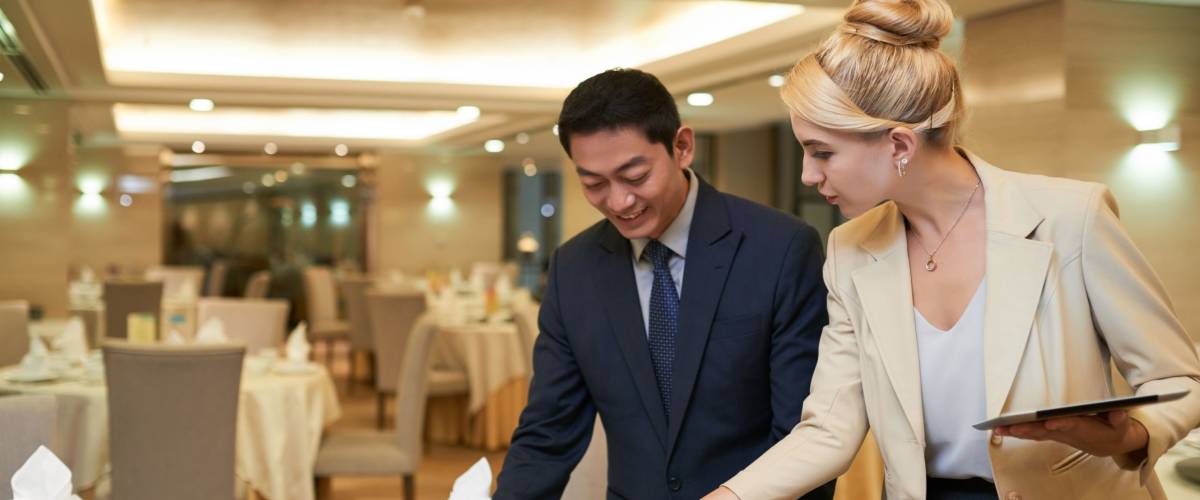 Most brides-to-be assume they need a wedding planner.
"They've become some kind of a status symbol," says a WeddingWire user named Dreamer, who thinks planners are probably unnecessary. "Weddings have gone on for centuries without them."
While The Knot says the average cost is close to $2,000, experienced planners can charge five times that. Save your money — and sanity — and choose a venue that provides catering and event planning services.
Wedding favors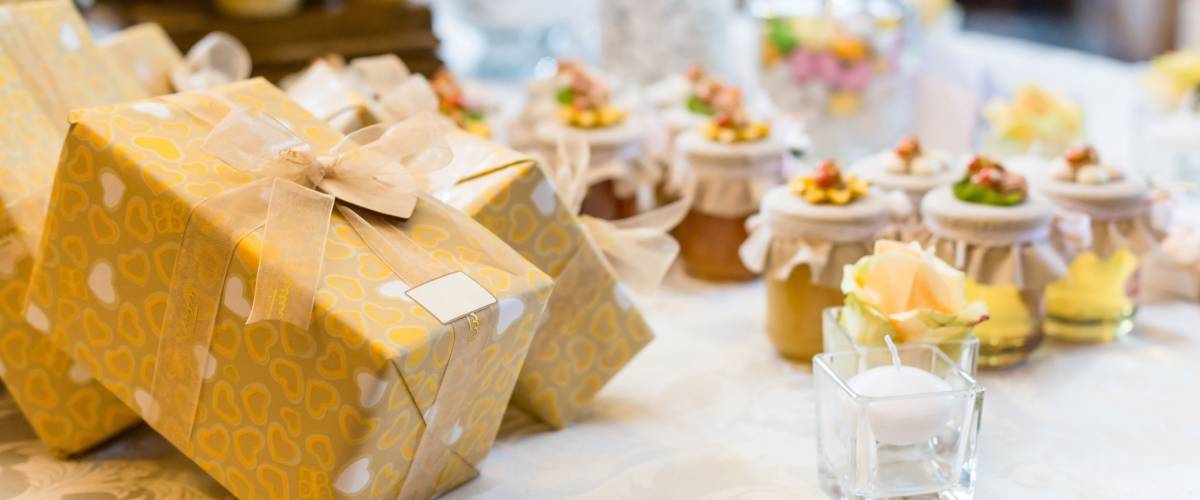 Giving your guests wedding favors might seem like a great way to make the memories last, but the costs add up incredibly quickly.
Most couples spend $2 to $5 per person on wedding favors. That's up to $500 for 100 guests — who will rarely find any use for the stuff.
As WeddingWire commenter Miranda recounts, "My sister's favors were personalized glasses with their names and wedding date [and] they have sat in the back of cupboard since I brought them home."
The perfect dress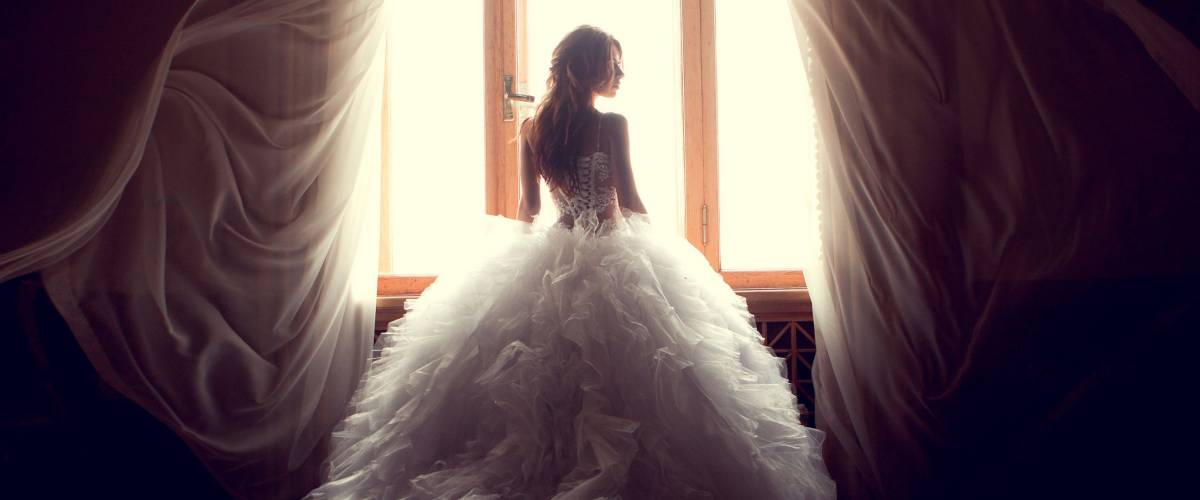 Brides in the U.S. spend an average of more than $1,500 on their wedding dress, The Knot found.
Yet you can find the perfect dress for much less. Consider buying a used dress on eBay and having it properly cleaned and fitted to your perfect size. Don't forget that "used" wedding dresses were worn for only a few hours, at most.
"Don't buy a dress that costs you more than a cruise to Cuba," advises Reddit user nikishkas.
Flowers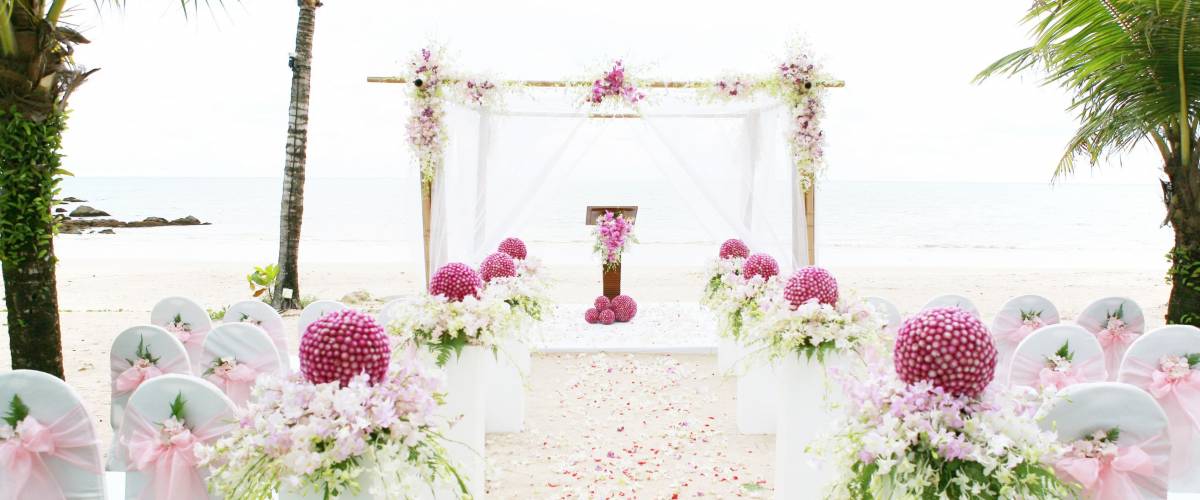 Flowers can play an important role in a wedding, but couples typically spend a bloomin' fortune — up to $2,500, says WeddingWire.
The key to saving money is balance: Get some flowers, but don't feel you need enough to cover the entire room, or chuppah, the canopy used in Jewish ceremonies.
If you have five bridesmaids, get them corsages instead of full bouquets. Or, forget bouquets entirely and put your flower budget toward smaller floral arrangements for the tables.
A huge guest list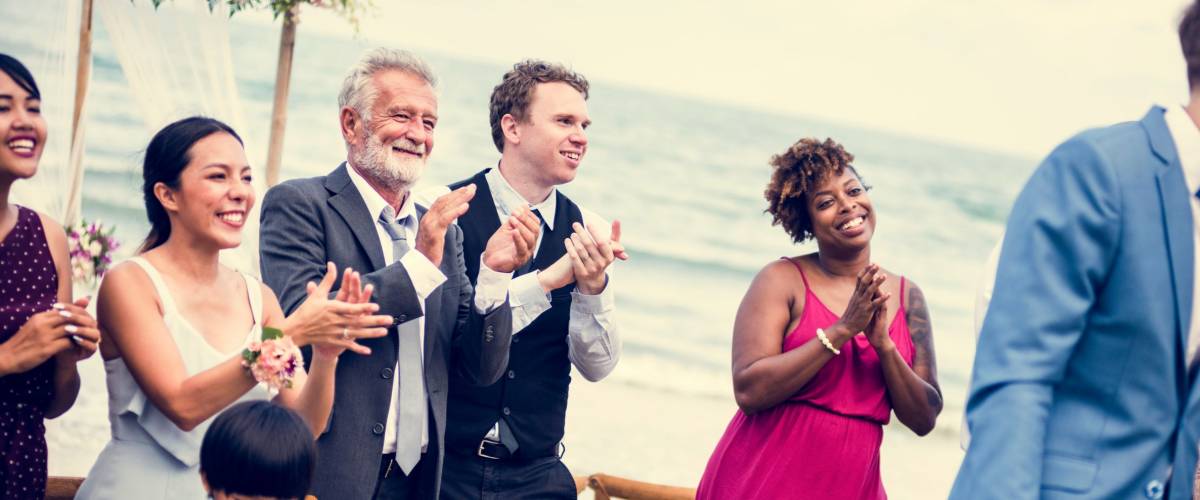 While the two of you will want to invite close friends and family, you might feel pressured to expand the guest list. Did someone say, "The more the merrier"? They're probably not bearing any of the cost.
"When you need to pay for a venue and menu for all of your guests, there's no need to invite everyone from that dance class you stopped going to two years ago," writes a Reddit user named pomegarnett.
Staying true to your wants and your wedding budget pays off, because each additional guest can up your bill by an average $70 in catering alone, says The Knot.
The wedding cake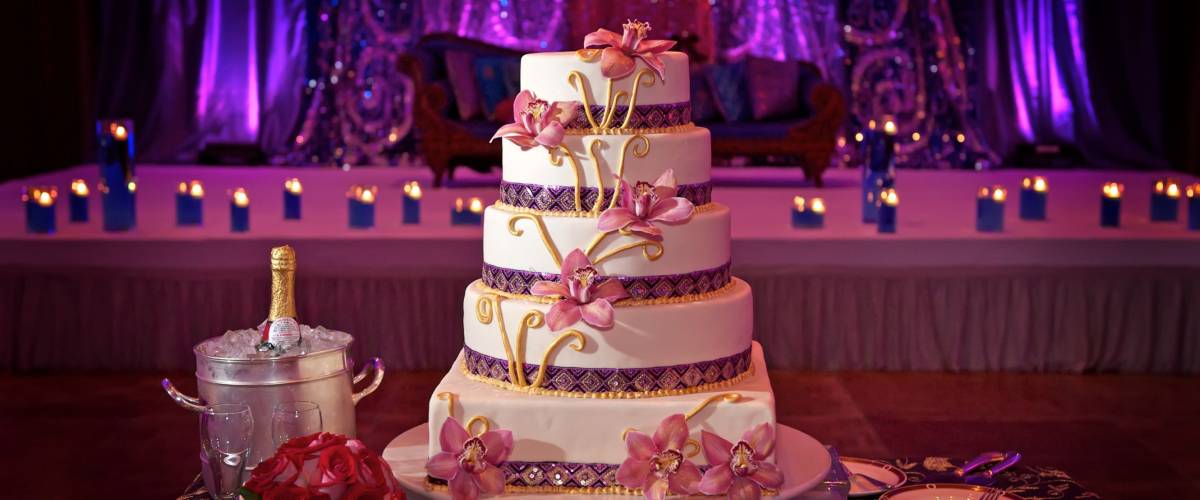 Couples fork over an average of $500 for their wedding cake. And, as "J" puts it in a WeddingWire forum: "It's a friggin' cake, there is no cake in the world that is worth more that $100, and that is even steep."
Although it may look beautiful in your wedding pictures, don't be tempted to order a towering, pricey cake. Get a small cake and an additional sheet cake that will serve all of your guests.
By far the biggest mistake is having a friend bake your wedding cake. Multilayered cakes are specialty items that are difficult for amateurs to create, and there's nothing sadder than a collapsing cake.
Premium open bars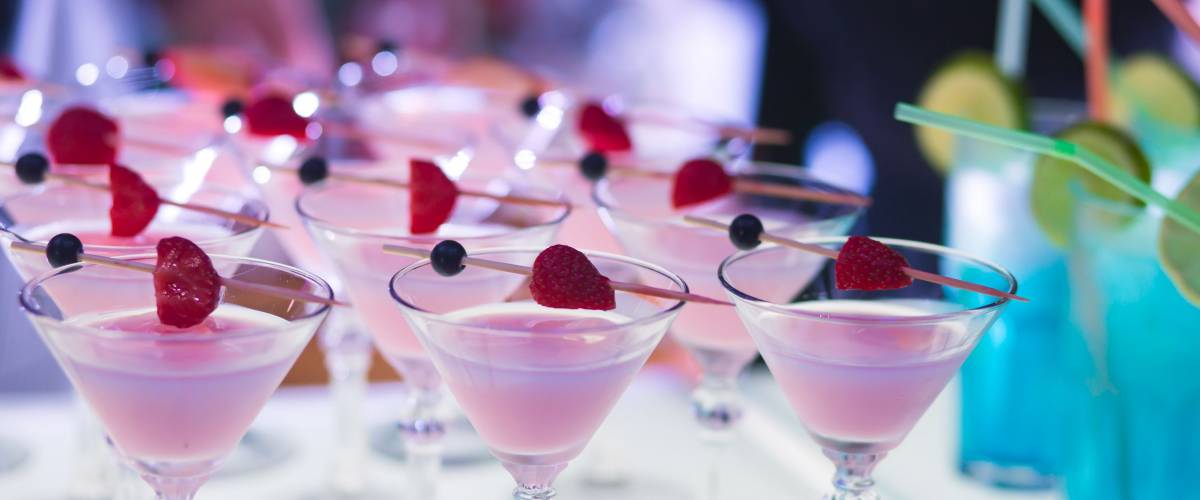 The average couple spends a whopping $2,365 on liquor or a reception bar at their wedding, The Knot finds.
While a full-service open bar with standard liquor cost an average of $2,341, a full-service premium bar came out to $3,970 — a difference of $1,629.
Frankly, you can probably keep guests happy without going premium. Forget Uncle Jeff's preferences for top shelf scotch. As one Weddingbee user's fancy-liquor-loving friends summed it up, "If it's free, it's awesome!"
Flower petals for the flower girl to toss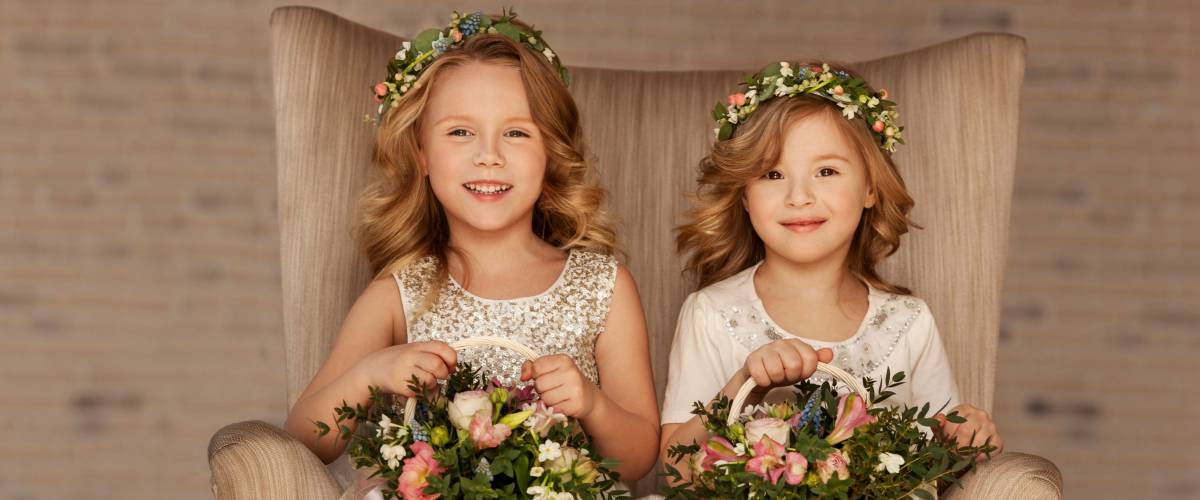 A petal-strewn walkway may look pretty, but it's an incredible waste.
A flower girl only needs about 100 to 200 rose petals to toss, says PetalGarden.com — but petals are usually sold in packages of thousands.
Pricing can vary from about $69.99 for 5,000 petals at Costco to nearly twice that amount from dedicated flower shops.
You'll just be paying for your guests trample a few petals and then throw the remaining bags away. Unless you plan on having petal baths for the next month.
Menu cards for every guest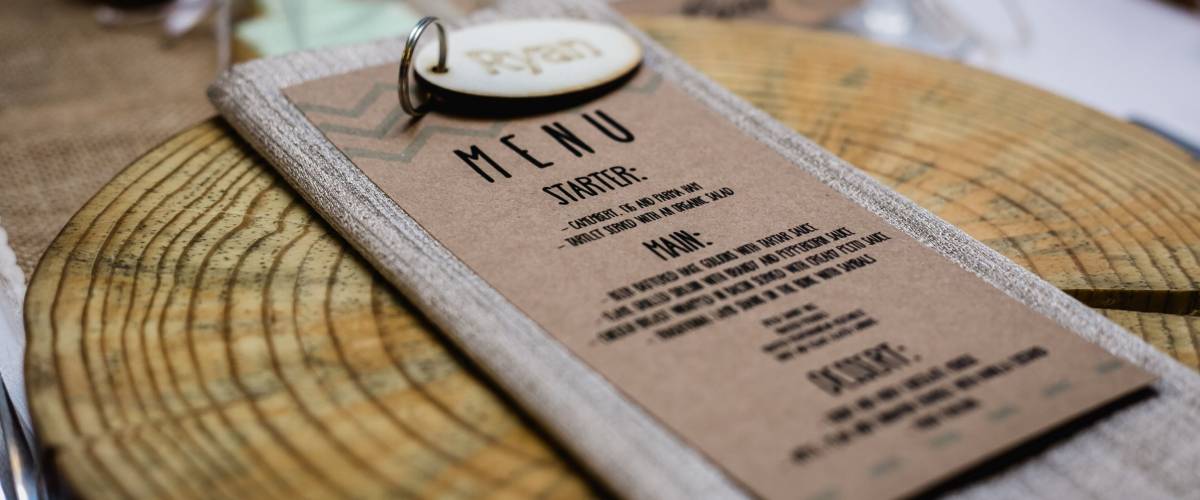 Despite what printers would like you to think, menu cards are not necessary for every guest.
As "socalgirl1689" points out on a WeddingBee forum, "Stationery companies make ridiculous money from charging for every little menu."
Instead, for a sit-down meal, consider printing a single sign for the table or just two menus to pass around. It'll get guests talking and easily communicate the information.
For a buffet, label the dishes with their names and any allergenic ingredients, or set up a chalkboard listing buffet choices.
Having a destination wedding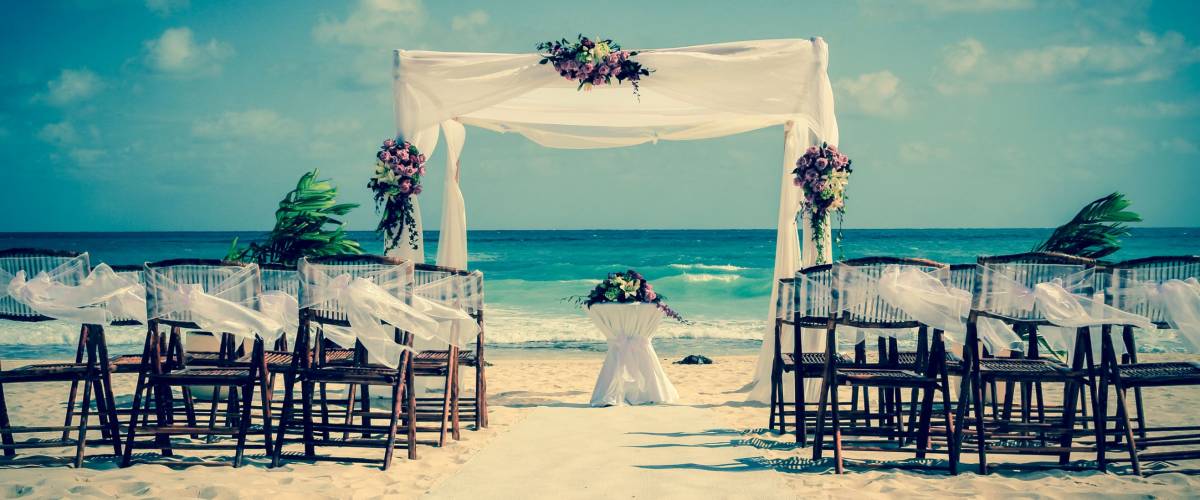 A destination wedding can be appealing for couples who want to invite just a few special people to see their vows.But prepare to pay a steep $27,227, on average, for an international destination wedding, says The Knot.
Plus, the potential for dealing with unfamiliar viruses and medical issues skyrockets when you go abroad.
As one Redditor tells it, "A colleague got married on a Caribbean cruise. Unfortunately, most people on the ship came down with norovirus and they were too ill to go through with the ceremony." Yikes!
Destination bachelor/bachelorette parties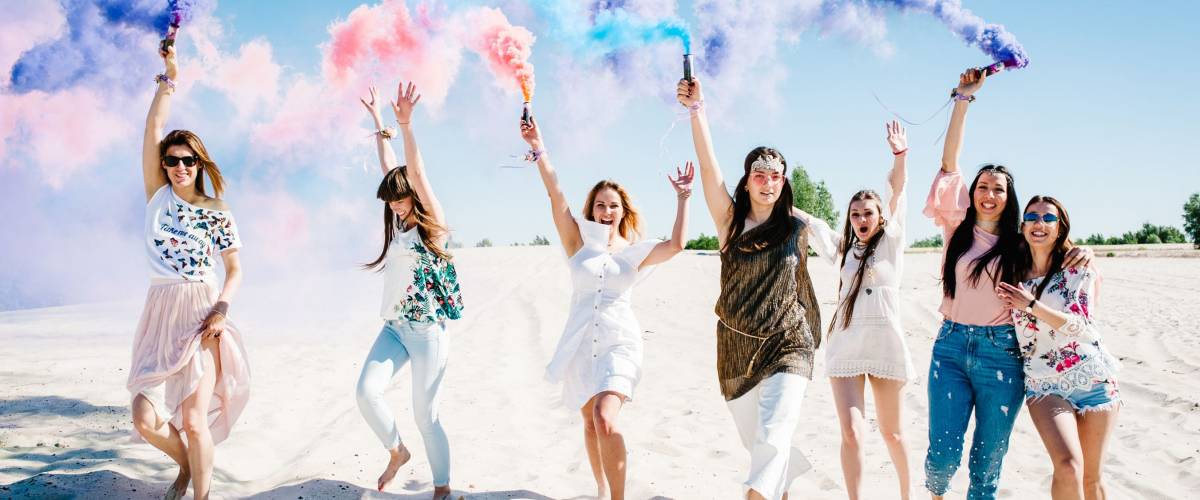 Destination bachelor and bachelorette parties are popular — but they don't come cheap.
A three-day extended weekend bachelorette party cost an average of $1,400 in the U.S., reports The Knot. The most expensive destination is New York City, costing $1,950, while the cheapest parties go for $1,175 in Las Vegas and about $1,200 in Phoenix.
Destination parties are also not always fair for guests: "I'm in my mid-20s," explains Reddit user drinkdrinkdrinkdrank, "and it's not a financially responsible idea. I have student loans, like half of the party does."
A large wedding party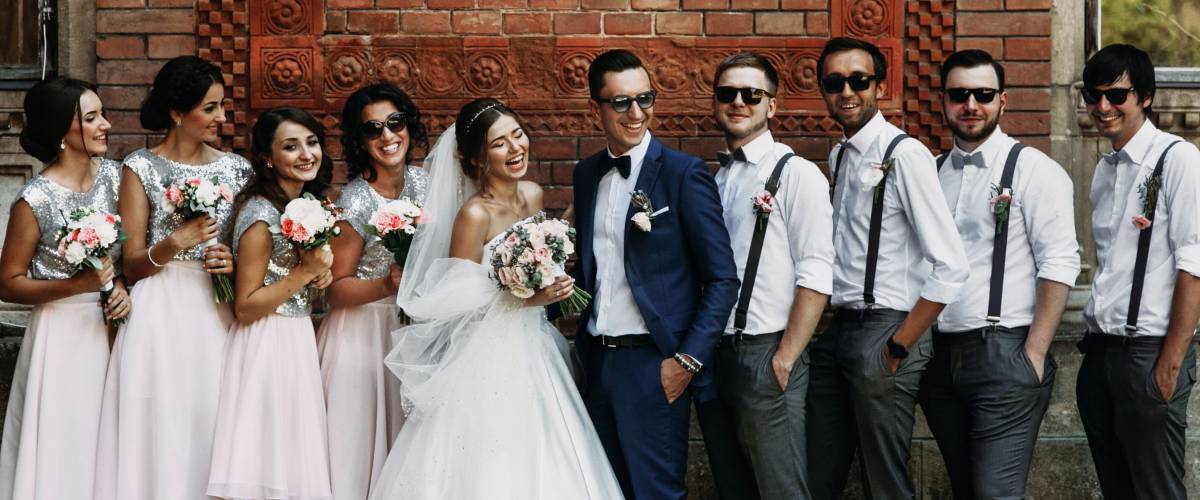 Your wedding is the one time that having too many friends could be a bad thing.
Choosing the perfect dress to fit every one of the bride's best friends is a notoriously difficult task, and the average dress costs $150, says The Spruce. This doesn't include accessories or bouquets, which can easily double the cost per bridesmaid.
Having a large wedding party also means added costs for the rehearsal dinner, suits and dresses, gifts, photos, and transportation. Sticking to a smaller wedding party will save money on every front.
Lavish centerpieces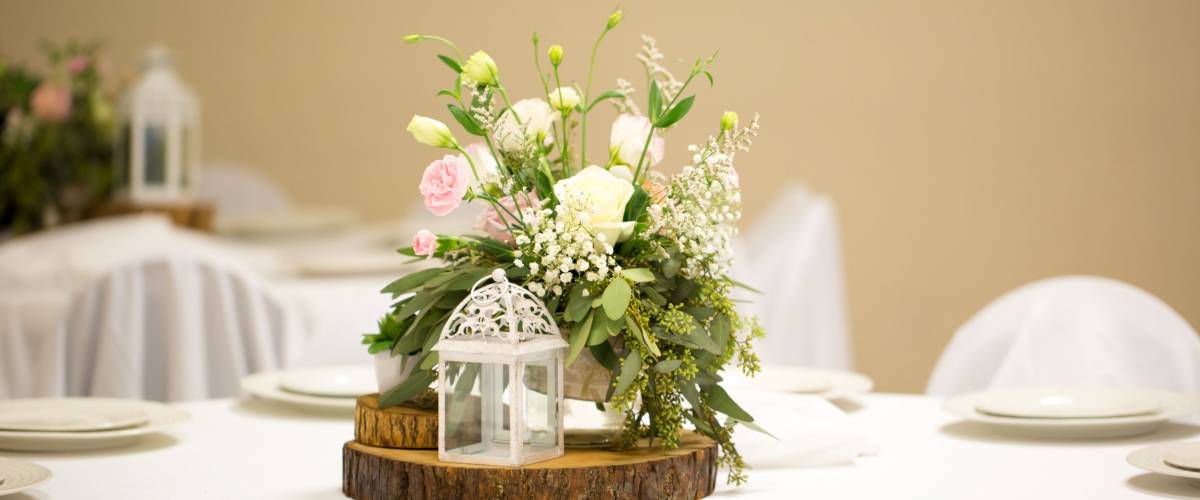 Professionally designed floral centerpieces can cost between $75 and $400 per table, floral designer Caytlyn McCloskey tells Brides.com. But while the fancy centerpieces may make it into your photo album, no one else will remember them.
Reddit user kalichibunny laments, "I spent way too many hours pricing out centerpieces and thinking they had to be stunning and cost a million dollars. But I'm probably the only one who will remember what they looked like."
If you must have centerpieces, then consider going the DIY route. Check out Pinterest.com for stylish and affordable designs.
Champagne toasts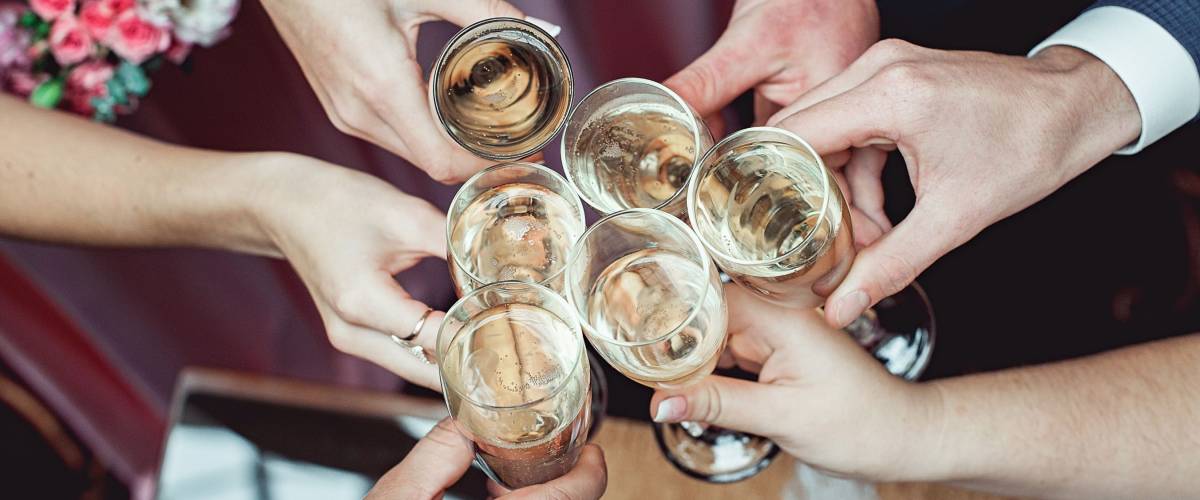 Guests need something to toast with, but it doesn't have to be Champagne.
Real Champagne comes from the Champagne region in France and costs a minimum of $35 per bottle, says Madeline Puckette, co-founder and educator at Wine Folly.
And that's without the event space mark-up. One WeddingWire user was quoted $700 for a champagne toast for just 48 guests.
Instead, consider a Spanish Cava like Jaume Serra Cristalino Brut Cava ($8 for 750ml). A sparkling wine like Domaine Ste. Michelle Brut Washington or a prosecco like Lunetta by Cavit Brut (both $12 for 750ml) are also great options.
Mailed invites and Save-the-Dates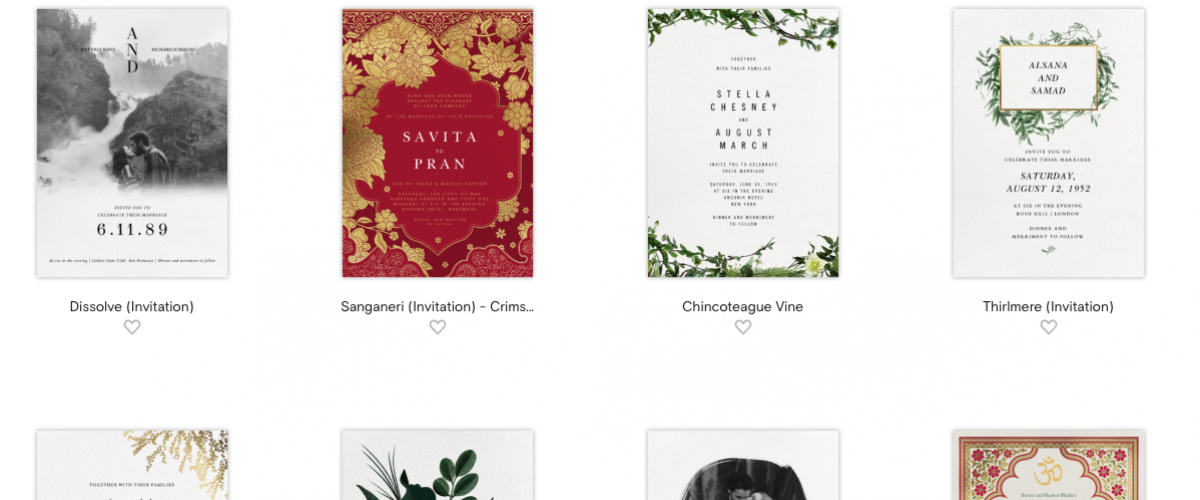 A survey by TheWeddingReport.com finds that for a 150-person wedding, invitations and response cards cost an average of $245, save-the-dates cost $114 and thank-you cards add up to $92.
Dropping the first two would save nearly $360 — and your sanity. Reddit user Britneeswedding complained that printing her wedding invites "took 5 tries and we still have to go through and pick the best ones. Most are uneven or just cut off."
Instead, you can send free web-based invites through PaperlessPost.com and set up a customized wedding website with The Knot or WithJoy.com. They even have RSVP tracking.
Renting a limousine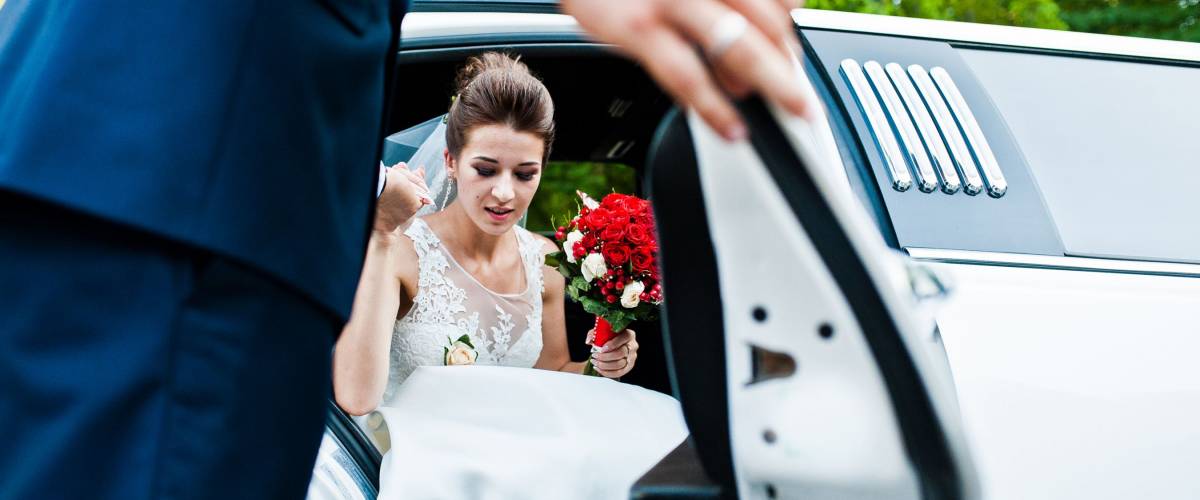 Points in favor of a limo: It'll fit the poofy dress, it'll fit some of the key members of the wedding party and it might be convenient.
Major con: an average cost of $750, according to WeddingWire.
For Reddit user udelkitty's wedding, "A limo was just one more thing to coordinate, and we only drove a total of about 6 miles anyway" — while designated wedding transport planner TTUgirl chimed in, "I never thought coordinating limos would keep me up at night."
No wonder couples are turning to carpooling or hiring Uber drivers instead.
The little things The wedding industry is built to convince couples to buy every little personalized add-on they don't need — and the costs go up insanely fast.
"I've seen couples bleed to death from a thousand small, unnecessary expenses," says Del, on WeddingWire. That's just an awful way to start your new life together.
Plus, as wifeytobejuly17 points out in the same forum, you "don't need personalized napkins that people will blow their noses with and wipe their mouth with."
The wrong type of wedding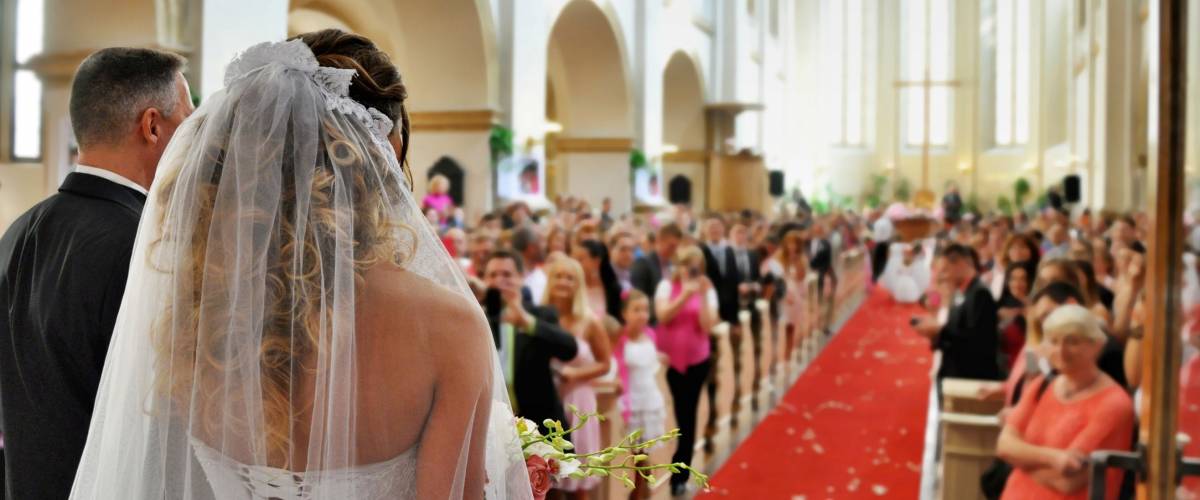 The biggest financial pitfall is giving in to pressure from family and friends to make your wedding anything other than what you want it to be.
A European castle wedding might work for some people, but if you'd rather have a small ceremony and budget more money for your honeymoon, that's absolutely OK.
"Not everybody's into ostentatious displays," says Reddit user refugefirstmate. "The purpose is to celebrate what one hopes is the couple's lifelong commitment, not to show off how much you can run up on your credit cards."
Catering Catering a wedding costs an average of $7,000, finds The Knot, with the cost per guest coming in at $70.
Yet many couples pay significantly more. One Reddit user who planned a 100-guest wedding was quoted between $9,900 and $10,300 for food — more than $100 per person.
Catering budgets can skyrocket if you offer multiple courses and if the venue doesn't have a kitchen.
Offering self-serve finger foods instead of a meal or going with something nontraditional, such as having a food truck or restaurant provide the meal, can save serious cash.
Late-night food Serving guests a full dinner followed by a late-night snack is a major wedding trend — but the extra nibbles come at a hefty price.
"A [late-night] menu can easily add $5 to $10 per person" to the budget, Every Day Gourmet's Chef Ellie Basch tells Catersource. For a wedding with 100 guests, that's another $500 to $1,000 added to your bill.
Even worse, the expensive tidbits are rarely polished off. When late-night snacks are served too early, another serving of food is the last thing on the minds of guests still full from the cocktail hour and the big dinner.
And, more than a few wedding guests won't even be around to fill up another plate. By this point in the evening, many will be long gone.
Jewelry for the bride Why spend thousands of dollars on flashy bridal jewelry you'll wear just once? That sparkly tiara will just end up gathering dust in a drawer.
If you try to sell your wedding jewelry later, you're unlikely to recoup the original cost.
One WeddingWire commenter spent "$4,000 for a gold and diamond necklace, bracelet, and two pairs of earrings." When the engagement fell apart, she pawned it all — and got back only $1,800.
Save on bridal jewelry by combining vintage pieces or borrowing family or heirloom pieces. Or, instead of diamonds, consider buying moissanite, a sparkly clear stone that looks nearly identical but costs up to 90% less.
Hair and makeup Gorgeous hair and makeup are wedding must-haves, but many brides spend too much on beautifying themselves and their oversized wedding parties.
WeddingWire's Hair and Makeup Cost Guide finds most couples spend between $150 and $600 on hair and makeup — and pricing can go way up if you have a dozen bridesmaids or if the makeup artist has to travel far.
One bride reportedly paid $700 just for her own hair and makeup — and had to pay for lodging for the hair and makeup professional, who drove five hours to the venue.
As one Reddit user points out, "You could get literal plastic surgery with that kind of price tag."
A live band If money were no object, "we'd love to have a string quartet for our ceremony and cocktail hour, but it's the first thing on our budget chopping block," laments Reddit user woolylambkin.
That's because the average cost of hiring musicians to play during your ceremony is $500 — and this doesn't include scheduling a live band to play for the rest of the night. A band can tack another $4,500 onto the bill.
Costs vary based on the number of musicians, their equipment setup and how long they're onstage.
A DJ — just one music pro with limited gadgets — is a bargain, averaging $1,000 for the entire event.
Custom guest entertainment Couples wanting to throw the party of the year dish out a ton of money for entertainment extras like photo booths, selfie stations, games and sparklers.
Spending on custom guest entertainment more than tripled in the last decade, found a study by The Knot.
Compared to 10 years ago, couples now spend 69% more on photo booths, 19% more on games and 12% more on bonfires and bands. Photo booths alone cost a hefty $625 to rent for a night, says WeddingWire.
Keep costs down by asking your venue to set up a table with fun, cheap props in a selfie-friendly spot. Smartphones have all the photographic power you'll need — and at no extra cost.
Sponsored
Kiss Your Credit Card Debt Goodbye
Millions of Americans are struggling to crawl out of debt in the face of record-high interest rates. A personal loan offers lower interest rates and fixed payments, making it a smart choice to consolidate high-interest credit card debt. It helps save money, simplifies payments, and accelerates debt payoff. Credible is a free online service that shows you the best lending options to pay off your credit card debt fast — and save a ton in interest.