Cats Budget: $95 million
Box office earnings: $75 million
Cats is the live-action film version of Andrew Lloyd Webber's 1981 musical. Well, as live as you can get without hiring actual cats to play the characters. This film definitely took the concept of a big-name cast to heart with James Corden, Judy Dench, Taylor Swift, Idris Elba, Jennifer Hudson and Ian McKellen all a part of the ensemble.
The 2019 film ended up getting a slew of negative reviews from both audiences and critics. There was a general distaste (and discomfort) for the part-human, part-cat animation. But the catnip on top were the multiple CGI mistakes in the film when it was first released. The studio fixed the mistakes and re-released the film.
While they fully intended for the cats to have their human faces blend into the cat animation, they accidentally showed Judy Dench's real hands, along with her wedding ring, in those initial viewings. Similarly you could see Rebel Wilson's human hands in the trailer for the film as spotted by Twitter user @sugarjoeproblms.
The re-edited version didn't seem to make a difference in the general popularity of the movie. That's one win for mice everywhere.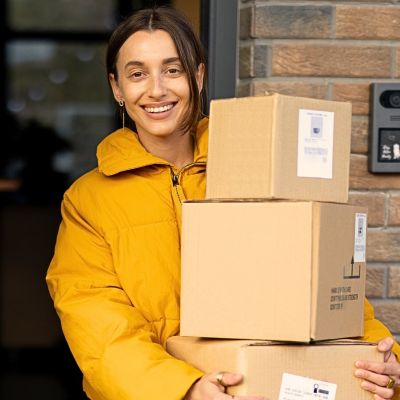 Capital One Shopping's browser add-on automatically applies coupon codes as you shop online. It's absolutely free – plus it takes only two clicks to install. Add the Capital One Shopping browser extension today and start earning discounts of up to 50% on the things you already buy.
Install for Free
Green Lantern Budget: $200 million
Box office earnings: $116 million
Green Lantern was released in 2011. Starring Ryan Reynolds, this adventure/ sci-fi film flopped majorly. It received poor reviews from critics and only has a 26% rating on Rotten Tomatoes.
Even Ryan Reynolds had his own issues with the movie and wasn't a big fan of it when it first came out. In 2016, he told Entertainment Weekly "I don't think anyone ever figured out exactly what it was … It also fell victim to the process in Hollywood which is like poster first, release date second, script last."
Reynolds did watch the movie in 2021 and share some new, albeit comedic, thoughts about it on Twitter in a thread. Reynolds admired the cast and crew and their hard work, sharing "There's a lot of heavy hitters in the movie. Not always used in the right way... but still... heavy hitters."
While it may have flopped financially, at least revisiting the film was a lantern at the end of the tunnel for him.
Around the World in 80 days Budget: $110 million
Box office earnings: $72 million
Around the World in 80 Days, released in 2004, stars Jackie Chan and Steve Coogan and is based on the novel of the same name by Jules Verne. The movie got a 32% rating on Rotten Tomatoes and fared similarly with its audience response, garnering pretty mixed reviews.
The general consensus, via both critical reviews and audience opinion, was that the mash up of comedic stylings didn't bode well for the film. Bouncing from slapstick comedy to dark humor and even some serious, emotional moments made the film a bit of a hard mess to follow.
In comparison, the original film adaptation of this classic novel, released in 1956, won five Oscars including Best Picture and has a 70% rating on Rotten Tomatoes. Perhaps this act was just too tough to follow. Not to mention it was already following a beloved, classic novel.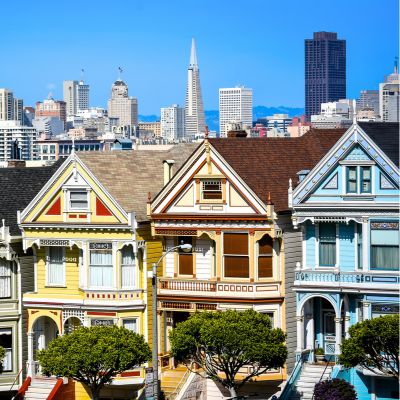 Believe it or not, you don't need millions, or even hundreds of thousands to invest in real estate. Arrived is an online platform where you can invest in shares of rental homes and vacation rentals without the headaches of being a landlord.
Learn More
Treasure Planet Budget: $140 million
Box office earnings: $109 million
With a fairly fresh score of 69% on Rotten Tomatoes, you may not know that this film didn't do that well at the box office. Despite decent critical reception, Disney's intergalactic, animated take on the classic novel, "Treasure Island" by Robert Louis Stevenson did not make as much as expected.
The movie had some big competition at the time of its release, with Harry Potter and the Chamber of Secrets in theaters at the same time. Additionally, films such as Toy Story and Shrek had been successfully released in previous years and Treasure Planet didn't match this computer-generated animation style.
Despite its initial lack of earnings, the movie has become a cult classic. Just a year after its theatrical release, it made $38 million in DVD sales according to Variety. And people still love it and recognize it as underrated to this day.
Twitter user @StumbleJohnson shared, "Watching Treasure Planet with the toddler - it still slaps. I was always so bummed that this movie didn't find its audience, it deserved way better."
Town and Country Budget: $90 million
Box office earnings: $10.4 million
This 2001 movie might have been a rom-com, but at the box office, it was a tragedy. The film, which took nearly two years to shoot has a 13% rating on Rotten Tomatoes and poor critical reception.
You might think with the filming process being so long they'd have a lot of room to make things perfect. But unfortunately, the high budget for the film can be largely attributed to how long it took to make. According to Yahoo! Movies, new script pages were written after the initial round of filming, including additional characters and climaxes.
One of the stars of the film, Andie Macdowell, told AV Club "I saw a lot of money being wasted while we were filming, which I did not understand and didn't really even know how it was possible."
The film was pulled from theaters within a month of its release. And who knows, maybe if Town and Country had a shooting time on par with its short theatrical life, it would've done better.
Mars Needs Moms Budget: $150 million
Box office earnings: $39.5 million
Mars Needs Moms is a motion-capture animated film by Disney and it didn't capture its audience. In fact, it seemed to have actually creeped out a lot of its viewers with its animation style which looks surreally human but somehow also not human at all.
Reddit user Ihaveanusername said "Robert Zemeckis is OBSESSED with this re-animated CGI actors. Beowulf, Polar Express, Mars Needs Moms, Christmas Carol (with Jim Carey) I mean, how many creepy flops does it take before you get the hint???"
Rober Zemeckis, who produced the film, also produced the Back to the Future trilogy and Forrest Gump. Unfortunately, this movie did not get the critical acclaim that some of his past works did, with a 37% rating on Rotten Tomatoes.
Not only did the movie get flack from critics and audiences for its animation style, but it competed against the animated movie Rango, which boasts an 88% on Rotten Tomatoes.
Mars might need moms, but not many people seemed to really need this movie.
The Adventures of Pluto Nash Budget: $100 million
Box office earnings: $7.1 million
Eddie Murphy stars in The Adventures of Pluto Nash, a critically reported unfunny comedy despite Murphy being known for his comedic abilities. The film's reception was not as out-of-this-world as its setting; it earned a 4% on Rotten Tomatoes and received generally poor reviews.
According to Bomb Report, production began in 2000 and test screenings went far from well. After that, the movie underwent pricey reshoots, but clearly this did not help the film's success. Nor did the bad publicity surrounding it due to Castle Rock Entertainment, a subsidiary of Warner Bros. Entertainment, closing down its physical production department.
Critics and moviegoers seem to feel the same about this movie. Letterboxd user matt lynch shared a review, "I perhaps foolishly assumed this would be like so many other legendary flops: ambitious but misguided, with flashes of inspiration, ultimately not particularly good but better than its reputation. And it is all those things (well, except that last one)! Additionally it is insufferably unfunny, bloated at barely 90 minutes."
The Nutcracker in 3D Budget: $90 million
Box office earnings: $20.5 million
The Nutcracker in 3D received a whopping 0% rating on Rotten Tomatoes. According to experts as reported by The Wrap, the film strays too far from the story of the classic ballet and just generally misses the mark story-wise. Plus, it was marketed as a children's movie but didn't cater to that audience.
Letterboxd user Peter Langman shared, "It's misguided, unfocused and definitely not for children. It makes me cringe just thinking about it and one of the worst films I've ever seen."
On Common Sense Media, a platform for parents to advise other parents what films may be appropriate for children, user kristeni shared, "This movie is creepy and dark. There is not enough dancing or classic nutcracker music. The songs are originals and not memorable. Only positive is funny Uncle Albert, but definitely not worth watching."
Home on the Range Budget: $110 million
Box office earnings: $76.5 million
Cute farm animals and renowned actors such as Judy Dench and Roseanne Barr weren't enough to make this Disney movie a box office hit. The movie didn't get terrible reviews, but they certainly were not glowing.
It nabbed a 53% rating on Rotten Tomatoes and critical comments like, "Though Home on the Range is likeable and may keep young children diverted, it's one of Disney's more middling titles, with garish visuals and a dull plot."
Letterboxd user Ryan Daniel said, "There's nothing very good or interesting about this movie except for the fact that it costed over 100 million dollars to make. It's the FOURTH most expensive 2D animated movie ever made - which is hilarious."
And if the movie wasn't boring already, it was competing with the release of Scooby-Doo 2: Monsters Unleashed, so many family-friendly movie seekers opted to see that instead.
How Do You Know Budget: $120 million
Box office earnings: $49.6 million
This 2010 rom-com featured big names like Jack Nicholson, Reese Witherspoon, Paul Rudd and Owen Wilson. But its star-studded cast and big budget didn't help its shelf life at the box office. The movie has a 31% rating on Rotten Tomatoes and was called unfunny and devoid of substance by critics and audiences alike.
The lovable nature of the all-star cast may actually have been the film's only redeeming quality. Letterboxd user sammmyweiss6 gave it a one-star review saying "Star for Paul Rudd smirking and that is all."
Writer Patrick Goldstein described it as "a romantic comedy that is barely romantic and rarely funny" in The Los Angeles Times' review of the film.
A one star review by user kyle dunne on Letterboxd sums it up pretty well: "​​what was i supposed to know??? how do you know what????? this movie cost $120 million and no one knows anything!!!"
The Alamo Budget: $92 million
Box office earnings: $23.9 million
When it comes to the 2004 version of this movie, you may just feel tempted to forget The Alamo.
The 1960 version of The Alamo was produced by John Wayne, praised by critics and nominated for academy awards. The 2004 version only has a 29% rating on Rotten Tomatoes, which has the critical consensus of, "Too conventional and uninvolving to be memorable."
Given its historical accuracy, this movie may work well as supplementary material for a high school history class, but not so much as an enjoyable night out at the movies. Letterboxd user Jenna Ipcar shared: "This felt like one of those movies you watch in high school. It was fine, but lacked character development and insight."
Ironically enough, this film's flop seems to be attributed to boring people who watched it. User mm080 on Letterboxd said "I watched this in history and it felt like watching the same clip over and over."
Catwoman Budget: $100 million
Box office earnings: $82.1 million
This DC Comics film did not land on four legs.
In fact, it flopped tremendously earning itself a 9% on Rotten Tomatoes and a lot of hissing from the critics. The movie turned out to be laughably campy despite its high budget and high-end product placement, like Jaguar and Diamond Trading Co.
Even the star of the film, Halle Berry, had some strong opinions on the film's merit. She told Glamour, "Everybody around me said, 'Girl, don't do it. It's going to be the death of you. It's going to end your career.' But guess what I did? I followed my intuition and I did a movie called Catwoman and it bombed miserably."
Berry also told Chelsea Handler in an interview that, "While it failed to most people, it wasn't a failure for me because I met so many interesting people that I wouldn't have met otherwise." So, despite its general disdain by audiences and critics, at least something good came out of it for the film's lead.
Son of the Mask Budget: $100 million
Box office earnings: $59.9 million
This 2005 sequel to The Mask starred Jamie Kennedy rather than Jim Carrey who starred in the original. Needless to say, audiences preferred the mask on Carrey.
Despite the sequel having a budget five times as large as the original movie, it flopped majorly. The film has a 6% rating on Rotten Tomatoes and disturbed audiences and critics with its surreally creepy animations and over-the-top comedy that didn't land at all. Marc Savlov of The Austin Chronicle reviewed the movie, saying it "retains absolutely none of its predecessor's manic charm."
Most viewers just felt uncomfortable by the film. Letterboxd user Vinny Simms went as far as to say, "This goes into the evidence bag to support my case on why freedom of artistic expression is actually a bad thing."
Although, it might be worth arguing if Son of the Mask even falls under artistic expression at all.
Monster Trucks Budget: $125 million
Box office earnings: $61.6 million
This Nickelodeon-produced comedy-action movie did the bare minimum for critics and viewers and, despite its 32% rating on Rotten Tomatoes, it wasn't horrifyingly bad — just underwhelming.
Letterboxd user sleepy said, "Once you get over the initial absurdity of the premise and laughably misguided creature design (how is this supposed to be appealing?) you've just got a totally serviceable, yet entirely unremarkable film. It's got a standard plot, functional action focused chase sequences and just about passable characters."
After many rescheduled release dates and staffing changes within the production company, this movie got a January slot for its release. January is often thought to be the month to release low-risk, low-budget movies due to awards season and a typically dry movie-going scene.
With its high budget, this movie certainly wasn't low risk, and Monster Trucks did face its consequences at the box office. Though it was originally intended to be a franchise accompanied by merchandise and sequels, this movie didn't have a great cinematic life.
Cutthroat Island Budget: $92 million
Box office earnings: $18.5 million
This swashbuckling film set sail into theaters and immediately sank. The 1995 movie is a classic pirate's tale, but despite its adherence to the genre, it wasn't a treasure to audiences or critics.
With its overdone slapstick comedy, lackluster script and poorly executed action sequences, the movie earned itself a 39% rating on Rotten Tomatoes.
Letterboxd user DonJohn80 said "Cutthroat Island honestly has some potential, but it's so inconsistent. Some shots are gorgeous, but others are blurry, grainy, or washed out as if it was a game being run on low graphics … The acting often feels like the people involved are making a pirate movie to be played in a different movie."
Not only did the film not earn its loot, but the production company, Carolco Pictures, was at risk of bankruptcy at the time of filming. The seemingly endless rewrites and long shooting process didn't help publicity. The company filed for bankruptcy one month before the film was released.
Land of the Lost Budget: $100 million
Box office earnings: $69.5 million
In this take of the 1970's children's series of the same name, Will Ferrell stars alongside Anna Friel, Danny McBride and some CGI dinosaurs. Upon its release in 2008, E! News declared this movie the first bomb of the summer.
It has a 26% rating on Rotten Tomatoes with a critical consensus as "Only loosely based on the original TV series, Land of the Lost is decidedly less kid-friendly and feels more like a series of inconsistent sketches than a cohesive adventure comedy."
From stale comedic stylings to clichéd family-comedy tropes, the movie ultimately landed flat for viewers. Letterboxd user Dawson Joyce said, "solid cast and score are wasted on Land of the Lost's painfully formulaic, scattershot script whose jokes range from mildly chuckle-worthy to completely groan-inducing."
The film also had some stiff competition as it was released the same day as The Hangover, a now-beloved comedy that got positive reviews from critics and actually made people laugh.
Deepwater Horizon Budget: $156 million
Box office earnings: $122.6 million
Despite its Oscar nominations and an 82% rating on Rotten Tomatoes, this movie didn't perform well at the box office.
Based on the worst oil spill in U.S history, this film was noted by critics to have taken a bit of a safer route when portraying the political and ecological disaster. Released the same month as the film Sully, another true story of disaster, this movie just didn't seem to hit the same mark for audiences.
In the film's review in The Guardian, Sam Adams wrote: "As Wahlberg's character makes his way to the Deepwater Horizon, Berg pauses to watch him gas up his car, and throws in a shot of the helicopter that will take him the last step of the way fuelling up as well … those oil-rig workers are protecting our way of life. Sully is a disaster movie in which no one is responsible. In Deepwater Horizon, everyone is," referencing the ecological impact of the oil industry.
So, while the acting was strong and the action was engaging, the movie was missing a little something that may have helped it land more steadily at the box office.
Speed Racer Budget: $120 million
Box office earnings: $93 million
Not many people were keen on racing to movie theaters for this film. It has a 41% rating on Rotten Tomatoes, where critics agree, "Overloaded with headache-inducing special effects, Speed Racer finds the Wachowskis focused on visual thrills at the expense of a coherent storyline."
Visually, this movie is like playing the Rainbow Road route on Mario Kart for two hours. Despite poor critical reception, audiences actually seem to enjoy the heart of it and have fun with this film. Its audience score on Rotten Tomatoes is 60% and it has a pretty solid fan base online as a guilty pleasure movie.
Letterboxd user Sam Thompson shared: "I unironically unapologetically unequivocally love this bizarre bombastic bonkers goosebump-inducing neon-drenched mess."
So while it may not have won over the critics, it won the hearts of many viewers. User ary on Letterboxd shared "life-affirming. saw so many colours for the first time. in spite of having seen this so many times, watching the final stretch of the grand prix always feels like witnessing a new mode of seeing."
Dudley Do-Right Budget: $70 million
Box office earnings: $10 million
If this movie's 16% rating on Rotten Tomatoes doesn't say enough, the short and not-so-sweet critics consensus just might. It reads plainly, "Gags aren't that funny."
This slapstick comedy is based on the 1961 cartoon of the same name. Its gags are over the top and repetitive, leaving audiences feeling bored and annoyed more than anything.
Letterboxd user Travis Willock called it, "Just an incredible achievement in terrible filmmaking," saying, "Wow, I still need a moment to process this."
Another Letterboxd user, Janne Widmark, shared, "You can see what they were aiming for but oh boy did they miss the target. This one hurt."
Ultimately, this film probably would've been better off left untouched, with Dudley himself living in his original form as a cartoon segment amidst Rocky and Bullwinkle. Dudley, you might have been done wrong this time.
Red Planet Budget: $80 million
Box office earnings: $33.5 million
Despite taking place on Planet B, this movie got an F when it came to its box office success. Earning itself a mere 14% on Rotten Tomatoes, this sci-fi survival adventure is weighed down by its overdone exposition, lack of energy and boring characters. Critics and audiences seem to share the same general opinion that this movie had potential that floated off into space.
Letterboxd user ourboldhero gave it two stars, saying it's "a messy hodgepodge of sci-fi ideas. It doesn't feel like anyone involved cared."
maneleeo on Letterboxd also gave it two stars and said, "Its biggest faults are those concerning the plot. Sometimes too simplistic and predictable, doing exactly what other films have done in similar contexts."
The film's big budget didn't seem to help redeem it. Overall, it fulfilled many outer-space movie tropes and didn't add much to make it unique beyond that. The movie's box office success was about as successful as a trip to colonize Mars might be.
Sponsored
Kiss Your Credit Card Debt Goodbye
Millions of Americans are struggling to crawl out of debt in the face of record-high interest rates. A personal loan offers lower interest rates and fixed payments, making it a smart choice to consolidate high-interest credit card debt. It helps save money, simplifies payments, and accelerates debt payoff. Credible is a free online service that shows you the best lending options to pay off your credit card debt fast — and save a ton in interest.