1. Research the company: Find out what they do
Your first step in figuring out how to find good stocks is to research various companies. Look at different businesses to understand what they do. What sector are they in? Who is on the board of directors? How long have they been around?
Understanding the basics of a company goes a long way toward figuring out if the business is likely to have staying power and offer returns. A company that makes a product lots of people buy is likely to do well in the long run. Also, look at the services a company provides to determine if they're likely to be in demand later.
In addition to looking at what the company does, also consider different aspects of the company's governance. This can be important if you're interested in socially-responsible investing and want to choose companies that focus on issues like the environment, worker protection, and other concepts related to social good.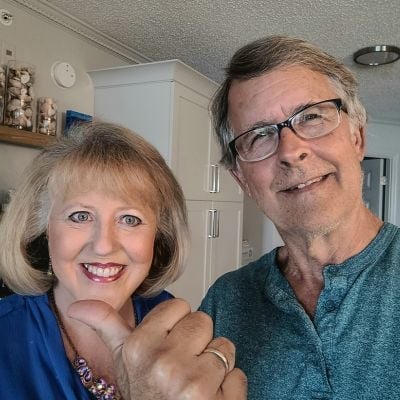 2. Look at the company's price-to-earnings ratio
Look at the price-to-earnings (P/E) ratio to determine whether a company is a good value compared to others in its industry. The P/E ratio is basically a measure of how much investors are willing to pay for each dollar of annual earnings. So, if a company has a P/E ratio of 10, it means that investors are willing to pay $10 for each $1 in earnings.
As its name indicates, the P/E ratio is simply a company's stock price, P, divided by its earnings, E. This measure varies depending on when you make the calculation.
To figure the P/E ratio based on the market price at the end of the year, divide the stock's price by the year's final earnings per share. You can usually find the earnings per share number in the company's annual financial statements.
For example, on Dec. 31, 2019, Apple (AAPL) had an adjusted stock price (for dividends and splits) of $72.78. The earnings per share for 2019 was $2.97. Therefore, AAPL's P/E ratio as of Dec. 31, 2019, was 24.5.
To find the current P/E for most stocks, simply do a web search of the stock's symbol and the words "stock chart" (e.g., AAPL stock chart), and the resulting top result shows the current P/E for you. A higher P/E ratio can indicate the stock is overpriced when compared with other companies in the same industry. And a lower P/E for a company that's growing can indicate value — and a good buy.
More: How to read a financial statement
3. Estimate a company's risk by its beta
Look at a stock's beta to get an idea of how volatile it's been. In general, beta measures volatility of an individual stock against the volatility of the S&P 500. If a company's performance in a five-year period is different from that of the S&P 500, it has a high beta.
For the most part, if a stock has beta above 1, it's considered higher risk. Lower-risk stocks have a beta of less than 1. You can usually find a stock's beta listed along with other factors about a stock — like its return and dividend yield — when looking at its chart on a stock screener like Yahoo or TD Ameritrade.
When diving into beta, it's good to have context. A stock with a high beta that's been outperforming the S&P 500 could potentially offer higher returns in a shorter period of time. That could mean good growth for your portfolio. However, higher returns also mean there is more risk.
On the other hand, if you're looking for more stable potential with a company that has been in line with S&P 500 performance, something close to 1 can be a good choice.
A stock with an especially low beta that has underperformed the S&P 500 has lower risk. But that means you won't make as much money as with a stock with higher beta. Still, you also have less chance of losing all of your money due to volatility.
Stop overpaying for home insurance
Home insurance is an essential expense – one that can often be pricey. You can lower your monthly recurring expenses by finding a more economical alternative for home insurance.
SmartFinancial can help you do just that. SmartFinancial's online marketplace of vetted home insurance providers allows you to quickly shop around for rates from the country's top insurance companies, and ensure you're paying the lowest price possible for your home insurance.
Explore better rates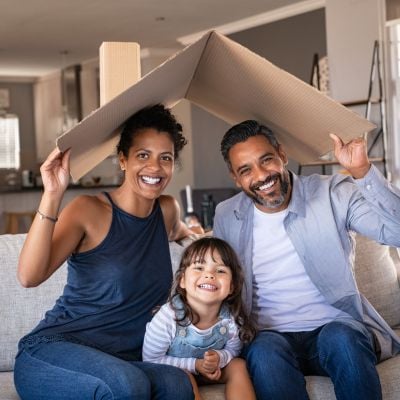 4. Examine the company's dividend history and yield
Another thing to look for when buying stock is the dividend. Stocks that pay dividends offer you an additional payout on top of the potential price appreciation. A high dividend yield means you could potentially see solid income from a stock.
However, it's important to be wary of yields that seem too high. In some cases, higher dividend yields are used to attract investors to a company that's experiencing trouble. Additionally, high yields might be only temporary.
Look for a stock with a yield of between 2% and 5%. Some investors see this amount as a way to get respectable dividends without taking on undue risk.
Another strategy is to look for dividend aristocrats. These are stocks that have increased their dividend payout each year for at least 25 years — including during market crashes and recessions. With these stocks, the dividend yield might not be as high as with other stocks. But you can be reasonably sure that the companies are stable over the long term. Also, there's a somewhat lower chance of a dividend cut with these companies.
5. Learn to read stock charts and identify trends
If you plan to learn how to buy individual stocks, charts can be your friend. Knowing how to read stock charts can help you see what has happened with a stock historically. You can also see the short-term performance and possibly identify emerging trends.
With stock charts and trends, you can figure out which stocks are doing well and which could potentially have a breakout soon. There's no foolproof way to use charts and trends to time the market. But you can still get an idea of how a stock is likely to do in the short and long terms.
More: How to read stock charts
6. Buy stocks for the long run
Rather than trying to pick stocks for short-term growth, it makes sense in some cases to buy stocks for the long run. When learning how to find good stocks, look for value. Try to find stocks with metrics that show they are priced too low for their value — and could potentially gain over time.
Figure out which companies have long-term staying power. Dividend aristocrats can be a good place to start. Or look at long-term earnings and profit margins for a company. When a company has a history of making good choices and adapting to changes in the market, it's more likely to be around for a longer period of time.
Frequent trading can reduce your overall returns. And trying to time the market can result in losses in the long run. Instead, consider adopting a strategy that allows you to invest in stocks that are likely to be around and delivering stable returns years from now.
Keep learning
It is not possible to predict how a stock will do and whether it will be a "winner." However, when you learn what to look for when buying stock, you're more likely to see long-term success with your portfolio. Learn how to find good stocks, and you're more likely to weather downturns and see good returns over time.
Don't forget that you don't need to learn how to pick stocks to have a successful portfolio. Some investors prefer to buy index funds and index exchange-traded funds (ETFs) to capture overall market performance, rather than trying to pick the "right" stocks.
Carefully think about what works best for you. Then learn the best strategies that suit your investment style.
Sponsored
Follow These Steps if you Want to Retire Early
Secure your financial future with a tailored plan to maximize investments, navigate taxes, and retire comfortably.
Zoe Financial is an online platform that can match you with a network of vetted fiduciary advisors who are evaluated based on their credentials, education, experience, and pricing. The best part? - there is no fee to find an advisor.