Cheniere Energy (LNG)
Given how much the price of natural gas has gone up in 2022, it shouldn't come as a surprise that liquefied natural gas producer and exporter Cheniere Energy is firing on all cylinders.
The stock surged 6.8% on Wednesday and is up 59% year to date.
In Q2, Cheniere Energy generated $8.0 billion of revenue, marking a 165% increase year over year.
Earlier this month, management announced a "20/20 Vision" long-term capital allocation plan. The company expects to generate more than $20 billion of available cash through 2026 and achieve a run-rate distributable cash flow of over $20 per share.
It also gave shareholders a "pay raise" by increasing the quarterly dividend payment by about 20% to 39.5 cents per share.
Stifel analyst Benjamin Nolan recently reiterated a 'buy' rating on Cheniere Energy while raising his price target from $159 to $201. Considering that shares trade at $162 today, the new price target implies a potential upside of 24%.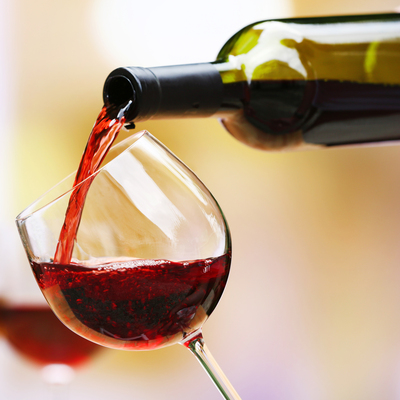 Fine wine is a sweet comfort in any situation — and now it can make your investment portfolio a little more comfortable, too. Now a platform called Vinovest helps everyday buyers invest in fine wines — no sommelier certification required.
Invest Now
Chesapeake Energy (CHK)
Chesapeake Energy is an exploration and production company headquartered in Oklahoma City. It has operations in several prolific basins, including Marcellus, Eagle Ford, and Haynesville.
The company's net production rate in Q2 was approximately 4,125 million cubic feet of natural gas equivalent (MMcfe) per day, of which 91% was natural gas. So it is solidly positioned if natural gas prices were to continue trending up.
Chesapeake's financials have already shown great improvements. In Q2, the company earned $494 million in adjusted free cash flow, up 69% from the $292 million generated in the year-ago period.
The company also raised its base quarterly dividend rate by 20% to $0.55 per share. It's paying a variable dividend on top of the base dividend, too — the total payout was $2.32 per share in the latest quarterly distribution.
Chesapeake shares rose 3.9% on Wednesday and is up 39% in 2022. Goldman Sachs analyst Umang Choudhary sees further upside on the horizon.
Choudhary has a 'buy' rating on Chesapeake shares and recently raised his price target to $117 — roughly 27% above where the stock sits today.
Sponsored
Get a piece of commercial real estate
Enhance your portfolio with high-return commercial real estate
First National Realty Partners is the #1 option for accredited investors seeking superior risk-adjusted returns in the grocery-anchored necessity-based retail space.
While commercial real estate has always been reserved for a few elite investors, outperforming the S&P 500 over a 25-year period, First National Realty Partners allows you to access institutional-quality commercial real estate investments — without the leg work of finding deals yourself.
Invest with First National Realty Partners now.