American Express
In 2021, American Express (AXP) demonstrated its pricing power as it raised the annual fee on its Platinum Card from $550 to $695.
The company also stands to directly benefit in an inflationary environment.
American Express makes most of its money through discount fees — merchants are charged a percentage of every Amex card transaction. As the price of goods and services increases, the company gets to take a cut of larger bills.
Business is booming. In 2022, the company's revenue jumped 25% year over year to $52.9 billion.
American Express is the fourth-largest holding at Berkshire Hathaway. Owning 151.6 million shares of AXP, Berkshire's stake is worth around $27.2 billion.
Berkshire also owns shares of American Express competitors Visa and Mastercard, although the positions are much smaller.
American Express shares currently offer a dividend yield of 1.2%.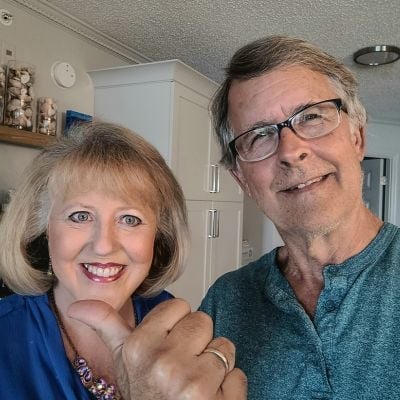 Coca-Cola
Coca-Cola (KO) is a classic example of a recession-resistant business. Whether the economy is booming or struggling, a can of Coke is affordable to most people.
The company's entrenched market position, massive scale, and portfolio of iconic brands — including names like Sprite, Fresca, Dasani and Smartwater — give it plenty of pricing power.
Add solid geographic diversification — its products are sold in more than 200 countries and territories around the globe — and it's clear that Coca-Cola can thrive through thick and thin. After all, the company went public more than 100 years ago.
Buffett has held Coca-Cola in his portfolio since the late '80s. Today, Berkshire owns 400 million shares of the company, worth approximately $23.7 billion.
You can lock in a dividend yield of 3.0% on Coca-Cola's shares at current prices.
Apple
No one who spends $1,600 for a fully decked-out iPhone 14 Pro Max would call it a steal. But consumers love splurging on Apple (AAPL) products anyway.
Earlier this month, management revealed that the company's active installed base of hardware has surpassed two billion devices.
While competitors offer cheaper devices, millions of users don't want to live outside of the Apple ecosystem. The ecosystem acts as an economic moat, allowing the company to earn oversized profits.
It also means that as inflation spikes, Apple can pass higher costs to its global consumer base without worrying too much about a drop in sales volume.
Today, Apple is Buffett's largest publicly traded holding, representing more than 40% of Berkshire's portfolio by market value. Of course, the sheer increase in Apple's stock price is one of the reasons for that concentration. Over the past five years, shares of the tech gorilla have surged more than 250%.
Apple currently offers a dividend yield of 0.6%.
Stop overpaying for home insurance
Home insurance is an essential expense – one that can often be pricey. You can lower your monthly recurring expenses by finding a more economical alternative for home insurance.
SmartFinancial can help you do just that. SmartFinancial's online marketplace of vetted home insurance providers allows you to quickly shop around for rates from the country's top insurance companies, and ensure you're paying the lowest price possible for your home insurance.
Explore better rates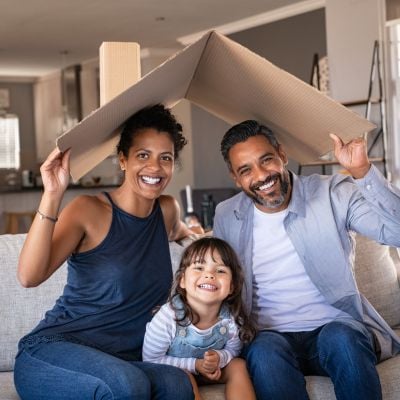 Chevron
One of Buffett's big moves in 2022 was loading up on Chevron (CVX). According to an SEC filing, Berkshire owned $29.3 billion of the energy giant as of Dec. 31 — a significant jump from its stake of $4.5 billion at the end of 2021.
Today, Chevron represents the third-largest public holding at Berkshire.
It's not difficult to understand why. Even though the oil business is capital intensive, it tends to do very well during periods of high inflation.
Oil — the most heavily traded commodity globally — shot up in the first half of 2022. While it pulled back in the second half, the supply shock caused by Russia's invasion of Ukraine could keep the commodity in demand.
Strong oil prices benefit oil producers. Chevron reported earnings of $35.5 billion for 2022, which represented a 127% increase from 2021.
The stock is up more than 25% over the last 12 months.
The company returns cash to investors, too. Paying quarterly dividends of $1.51 per share, Chevron has an annual yield of 3.6%.
More: Why Warren Buffett keeps betting on oil stocks
Sponsored
Follow These Steps if you Want to Retire Early
Secure your financial future with a tailored plan to maximize investments, navigate taxes, and retire comfortably.
Zoe Financial is an online platform that can match you with a network of vetted fiduciary advisors who are evaluated based on their credentials, education, experience, and pricing. The best part? - there is no fee to find an advisor.