Adjusting for inflation
When adjusted for inflation, American workers are earning just 12 cents more today than they did in 1972.
In other words, real wages — wages in terms of the number of goods and services that can be bought — have essentially been stagnant for 50 years.
"When the average American is not seeing his or her living standards increase over a period of decades, that's something that should concern us all," Harry Holzer, professor of public policy at Georgetown University, tells CNBC.
Fast forward to December of 2022, the average hourly earnings went up slightly to $28.07, according to the latest Bureau of Labor Statistics data. And while the inflation rate has decreased to 6.5% from 7.1% in November , it is still much higher than the Fed's target rate of approximately 2%.
To further tame inflation, the U.S. Federal Reserve has said they will continue to raise interest rates in the coming months.
But Americans can also take matters into their own hands. Here's a look at three ways to mitigate the impact of inflation.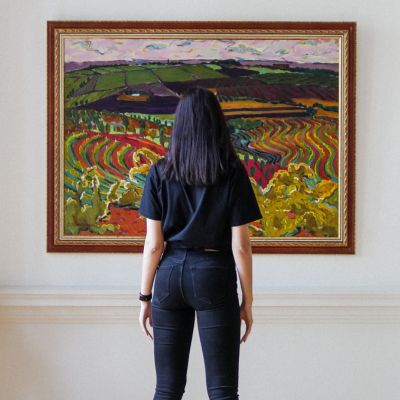 Contemporary art has outperformed the S&P 500 by 131% for the past 26 years. Join the exclusive platform to invest in million-dollar works by artists like Banksy, Basquiat, and more. Get started today and diversify your portfolio with art.
Learn More
Invest in passive income
Inflation erodes the purchasing power of cash. So if you have some spare cash, putting it to work might be better than stashing it under the mattress.
Real estate is a well-known hedge against inflation. As the price of raw materials and labor goes up, new properties are more expensive to build. And that drives up the price of existing real estate.
Well-chosen properties can provide more than just price appreciation. Investors also get to earn a steady stream of rental income. But being a landlord does come with its hassles, like fixing leaky faucets and dealing with difficult tenants.
The good news? Renting out single-family homes and condos isn't the only way to invest in real estate.
Prime commercial real estate, for example, has outperformed the S&P 500 over a 25-year period. With the help of new platforms, these kinds of opportunities are now available to retail investors and not just the ultra rich.
Switch jobs
Analysis by the Pew Research Center reveals that switching jobs could be a clever way to boost your income. The data seems to suggest that 60% of people who switched jobs or employers between 2021 and 2022 saw their pay rise, while fewer than half who stayed saw any wage growth during this period.
Andy Challenger, senior vice president at outplacement firm Challenger, Gray & Christmas, told CNBC earlier this month that sooner is better than later for those looking to switch jobs this year due to the risk of a decline in the job market.
"Today is better than it's going to be six months from now," Challenger said. "So I would try to make your moves as soon as possible."
Which means if you're looking to beat inflation, leaving your current role or employer for better opportunities may be your best bet at getting the salary increase you're hoping for.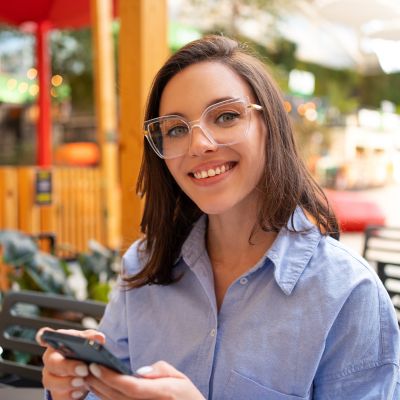 Acorns rounds your everyday purchases to the nearest dollar and invests your spare change. That means any spare change from your daily spending – gas, coffee or groceries – will go towards building your wealth. Get up to $20 when you sign up with this special link.
Get Started
Pick up a side gig
Supplemental income or side gigs have never been this popular. In fact, federal labor data revealed that as of September, 420,000 people were working two full-time jobs simultaneously. These workers were putting in roughly 70 hours a week to boost their income.
You don't need another full-time job to beat inflation. A simple side gig like tutoring could be worth $100 an hour, while dog walking could net you as much as $1,000 a month, as SideHusl, an online gig platform, told CBS News.
A flexible freelance role can help you boost your income far above the rate of inflation.
Sponsored
Meet Your Retirement Goals Effortlessly
The road to retirement may seem long, but with WiserAdvisor, you can find a trusted partner to guide you every step of the way
WiserAdvisor matches you with vetted financial advisors that offer personalized advice to help you to make the right choices, invest wisely, and secure the retirement you've always dreamed of. Start planning early, and get your retirement mapped out today.