A beaten-down sector
The COVID-19 pandemic triggered one of the most challenging operating environments for the restaurant business in history. During the initial outbreak, restaurants in many regions were ordered to either shut down completely or only offer takeout. And even as the economy reopened, some restaurants still had to operate at reduced capacity.
Obviously, not all restaurants survived the pandemic. Yet those that did still have to face another challenge — spiking inflation.
Wholesale food costs have gone up substantially. Wages have risen as well. Many restaurants have increased their prices to offset higher operating costs. But consumers don't have an unlimited budget.
According to a CNBC survey earlier this year, 53% of Americans say that they have reduced their dining out spending due to rising prices.
The good news? There are signs that the inflation pressure is easing for the restaurant industry.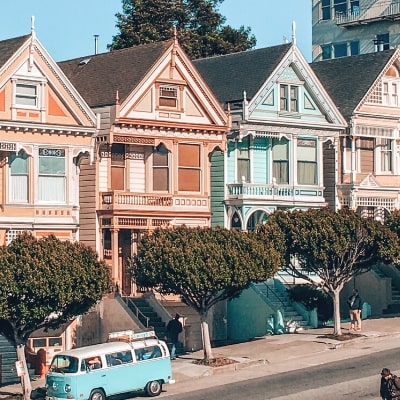 Fundrise helps you invest in real estate without having to buy a house. Let their state-of-the-art technology and in-house experience open the door to new opportunities today.
Sign up
Making a comeback
When restaurant chain Wingstop (WING) reported Q2 earnings on July 28, it noted a decrease in food, beverage and packaging costs, which was mainly driven by an 18.8% year-over-year decline in the cost of bone-in chicken wings.
"We are in a unique position for the back half of 2022 where we are benefiting from meaningful deflation in bone-in wings, have a proven playbook, along with sales-driving levers that give us confidence in our ability to deliver on our outlook for 2022," said Wingstop's president and CEO Michael Skipworth.
Investors liked the news. On the day Wingstop reported earnings, its shares shot up 20%.
And that momentum has continued as Wingstop shares currently trade at $134.86 apiece.
Wingstop is not alone. Its peers, such as Cracker Barrel Old Country Store (CBRL), BJ's Restaurants (BJRI) and Jack in the Box (JACK) have all rallied since Wingstop's Q2 earnings release.
If this "meaningful deflation" persists, restaurant stocks might be able to see better days ahead.
Sponsored
Pour your portfolio a glass of recession resistance
Fine wine is a sweet comfort in any situation — and now it can make your investment portfolio a little more comfortable, too.
Ownership in real assets like fine wine could be the diversification you need to protect your portfolio against the volatile effects of inflation and recession. High-net-worth investors have kept this secret to themselves for too long.
Now a platform called Vinovest helps everyday buyers invest in fine wines — no sommelier certification required.
Vinovest automatically selects the best wines for your portfolio based on your goals, and it tells you the best times to sell to get the best value for your wine.