Disney (DIS)
Media and entertainment giant Walt Disney hasn't exactly been a market darling of late. Shares are down 31% in 2022 and a whopping 40% over the last 12 months.
But its business is moving in the right direction.
In the fiscal quarter ended July 2, Disney generated $21.5 billion of revenue, marking a 26% increase year over year.
The COVID-19 pandemic severely impacted Disney's theme park business. But as society opens up, guests are starting to visit the iconic castles again.
For the quarter, revenue from Disney's Parks, Experiences, and Products segment totaled $7.4 billion, up 72% from the year-ago period.
The company's streaming services are enjoying strong momentum as Disney+ gained 14.4 million subscribers. That brought the service's total subscriber base to 152.1 million. Total subscriptions across Disney's direct-to-consumer product offerings now exceed 221 million when factoring in ESPN+ and Hulu.
JPMorgan analyst Philip Cusick has an 'overweight' rating on Disney and a price target of $160. Since the company currently trades at $107.80 per share, the price target implies a potential upside of 48%.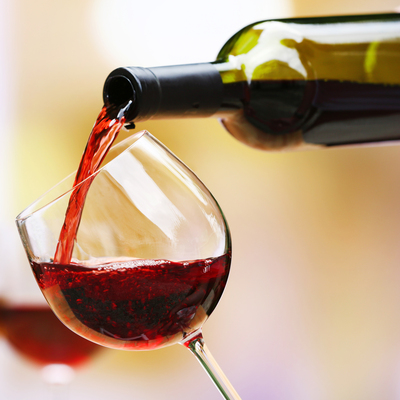 Fine wine is a sweet comfort in any situation — and now it can make your investment portfolio a little more comfortable, too. Now a platform called Vinovest helps everyday buyers invest in fine wines — no sommelier certification required.
Invest Now
Airbnb (ABNB)
Known for its online platform for vacation rentals, Airbnb has survived the worst of the pandemic. And its financials are now on the rise.
In Q2 of 2022, the company reported 103.7 million nights and experiences booked. That was up 25% year over year.
Revenue totaled $2.1 billion for the quarter, up 58% year-over-year and was 73% higher compared to Q2 of 2019.
In other words, Airbnb is already pumping out substantially more revenue than even compared to pre-pandemic levels.
But those numbers weren't able to cheer up investors as the stock tumbled 31% year to date.
Wells Fargo analyst Brian Fitzgerald sees a rebound on the horizon. The analyst has an 'overweight' rating on Airbnb and a price target of $185 — roughly 54% above where the stock sits today.
Restaurant Brands International (QSR)
Restaurant Brands International came into existence in 2014 through the merger of Burger King and Canadian coffee chain Tim Hortons. Then in 2017, the company added Popeyes Louisiana Kitchen to its portfolio.
Like most restaurant stocks, Restaurant Brands shares plunged during the pandemic-induced market sell-off in early 2020. But the stock has made a strong recovery, backed by substantial improvements in the company's business.
According to the latest earnings report, comparable sales — a key measure of a restaurant chain's health — increased 12.2% at Tim Hortons, 10.0% at Burger King, and 1.4% at Popeyes Louisiana Kitchen.
The company also offers a healthy annual dividend yield of 3.7%.
Deutsche Bank analyst Brian Mullan recently reiterated a 'buy' rating on Restaurant Brands and raised his price target to $70 — implying a potential upside of 20%.
Sponsored
Get a piece of commercial real estate
Enhance your portfolio with high-return commercial real estate
First National Realty Partners is the #1 option for accredited investors seeking superior risk-adjusted returns in the grocery-anchored necessity-based retail space.
While commercial real estate has always been reserved for a few elite investors, outperforming the S&P 500 over a 25-year period, First National Realty Partners allows you to access institutional-quality commercial real estate investments — without the leg work of finding deals yourself.
Invest with First National Realty Partners now.