Beaten-down chipmakers
The semiconductor sector had a strong bull run in 2020 and 2021. But in 2022, it's giving off a completely different vibe.
Year-to-date, the iShares Semiconductor ETF (SOXX) has plunged 35%. A lot of chipmakers have fallen deep into bear market territory.
O'Leary sees an opportunity in this segment.
"If you buy Broadcom, for example, almost three and a half percent dividend, it has been crushed by the semiconductor correction," he says.
"Nvidia, the same thing, crushed, absolutely crushed."
Broadcom shares have fallen about 23% in 2022, while Nvidia plunged an even more painful 56% during the same period.
But business continues to go in the right direction for these two companies.
In Broadcom's fiscal Q3, it generated $8.46 billion of total revenue, representing a 25% increase year over year.
In Nvidia's latest fiscal quarter, its revenue rose 3% from a year ago to $6.70 billion.
"These stocks have been decimated, and yet they are still growing, they are still needed," O'Leary points out. "The whole idea that we are going to stop needing semiconductors is ridiculous."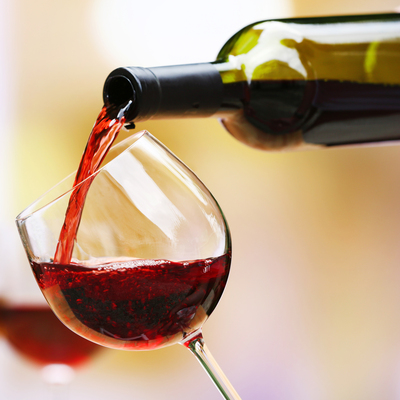 Fine wine is a sweet comfort in any situation — and now it can make your investment portfolio a little more comfortable, too. Now a platform called Vinovest helps everyday buyers invest in fine wines — no sommelier certification required.
Invest Now
Chinese Internet stocks
Chinese stocks are another out-of-favor group in today's market. The ongoing tension between the U.S. and China has made these U.S.-listed names extremely volatile.
But O'Leary is optimistic about the country's potential.
"If you are looking for long-term secular growth, there's no question the Chinese economy over the next 20-25 years is going to become the largest economy on earth," he says.
"There's an economic war, technology war, regulation war going on with the United States — that too could be temporary."
O'Leary is putting his money where his mouth is.
"I own China stocks. I have an index of them, particularly global internet behemoths, large companies like Alibaba," he says.
Alibaba shares had a rough ride — they are down 25% year to date and a whopping 43% over the past 12 months.
And that could give contrarian investors something to think about.
"If you own Amazon, why don't you own BABA — The same idea."
O'Leary further explains that the political issues around Chinese stocks — such as the threat to delisting them — are just "noise."
"To have no allocation to the world's fastest-growing economy … is crazy."
Sponsored
Get a piece of commercial real estate
Enhance your portfolio with high-return commercial real estate
First National Realty Partners is the #1 option for accredited investors seeking superior risk-adjusted returns in the grocery-anchored necessity-based retail space.
While commercial real estate has always been reserved for a few elite investors, outperforming the S&P 500 over a 25-year period, First National Realty Partners allows you to access institutional-quality commercial real estate investments — without the leg work of finding deals yourself.
Invest with First National Realty Partners now.