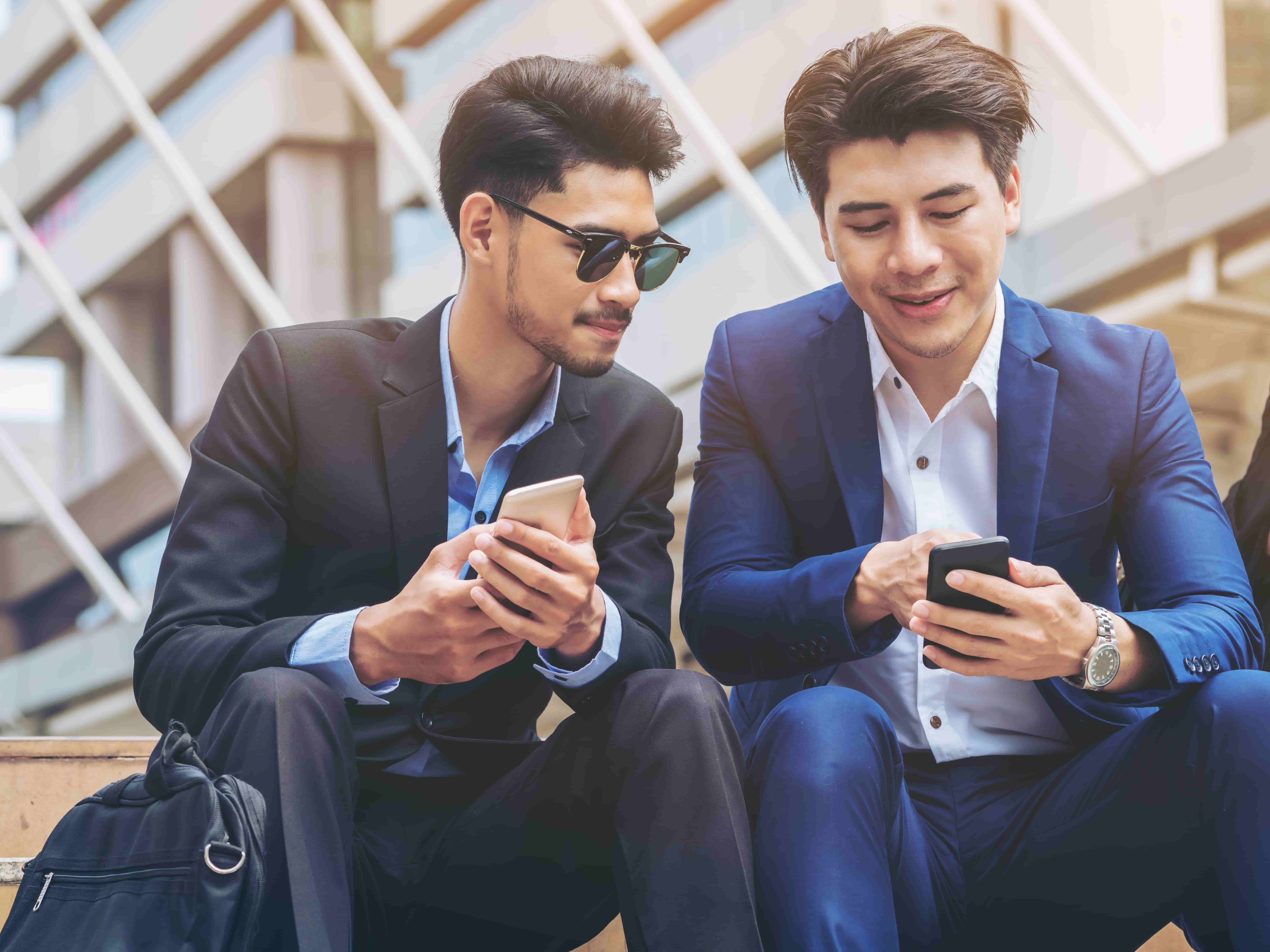 Stock Rover vs. Morningstar: which is best for you?
Blue Planet Studio / Shutterstock
🗓️
Updated: March 15, 2022
We adhere to strict standards of editorial integrity to help you make decisions with confidence. Please be aware that some (or all) products and services linked in this article are from our sponsors.
We adhere to strict standards of editorial integrity to help you make decisions with confidence. Please be aware that some (or all) products and services linked in this article are from our sponsors.
Morningstar and Stock Rover are popular research and analysis platforms for investors to find and compare different stocks, funds and ETFs. While both give you an in-depth analysis of the individual stock market and investment funds, each has a unique set of features that could be a good fit for your investment strategy and goals.
Here's a closer look at Stock Rover vs. Morningstar to help you understand which stock screen tool may be best for you.
Stock Rover vs. Morningstar overview
Stock Rover and Morningstar are investor platforms that give you tools to pick and analyze stocks and investment funds. Both include advanced stock screener tools, stock research report access, and a detailed stock screen with extensive data to help you assess trade ideas.
At a high level, Morningstar focuses on providing lists of top investments by category and well-respected ratings for thousands of covered assets. While you can access some features for free, Morningstar Premium primarily is a paid service that grants the user access to all Morningstar's research and analysis data.
In contrast, Stock Rover is a highly advanced stock screening and analysis tool. Unlike Morningstar, which gives you lists of top-rated investments, Stock Rover offers a wide variety of unique screening and filter tools to help you sift through different markets, find hidden gems, and stay apprised of data on your watchlists.
How Stock Rover and Morningstar work
Here's a more detailed look at the main features of Stock Rover and Morningstar:
Stock Rover
Stock Rover is a premium investment platform that's best for intermediate to advanced investors or newer investors looking to improve their investment knowledge and skills. It provides flexible and powerful charts, tables, and stock screening tools. Active traders should find the tools intuitive and easy to use.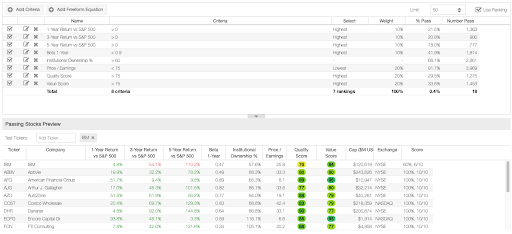 Stock Rover provides about a dozen model stock screeners that new users can start tinkering with. To get the most out of Stock Rover, users are encouraged to spend time building their preferred stock screeners. This simple and intuitive platform allows users to link directly to their stock accounts, and the site will automatically create portfolios for every account.
Other useful tools at Stock Rover include stock ratings, custom alerts, forward-looking investment scenario simulators, and an investment ideas dashboard.
Read More: Full Stock Rover review
Morningstar
Morningstar is an investment data platform ideal for any beginner to expert investor. Unlike Stock Rover, which has a more customizable approach to individuals' stock portfolios, Morningstar relies on deep analysis and highly reputable ratings for over two thousand covered stocks and funds to help investors make their trading decisions. If you already have an investment brokerage account, you may have seen Morningstar ratings when reviewing investment data and reports.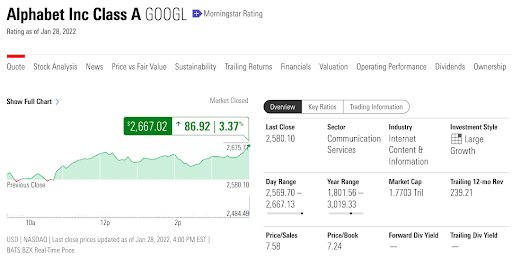 When navigating through each stock, fund or ETF, you will find menus for stock analysis, news, valuations and trends, as well as more fundamental information like company financials, sustainability, operating performance, ownership, and leadership. For traders who approach their trading using fundamental analysis, Morningstar has almost all the information you would need to make your decision.
Related: Full Morningstar review
Unique features of Stock Rover and Morningstar
Stock Rover
The unique features of Stock Rover are its charting tools, stock screeners, and extensive stock data. Stock Rover gives you the data and tools to create complex screeners and analyses for yourself.
New features are added regularly. For example, the site recently added a new Monte Carlo simulator, helping you make investment decisions based on likely future scenarios.
Try Stock Rover for free
Morningstar
Morningstar's unique features are its investment reports and analysis. Access to the well-respected Morningstar ratings are just one valuable feature in the Morningstar Premium membership plan.
While its portfolio tracking tools leave something to be desired, the data quality behind Morningstar analysis is considered best in class and relied upon by financial institutions everywhere.
Sign up for Morningstar
Pricing and plans
Stock Rover has a free trial to test out all features before committing to a paid plan. There are three membership tiers available, Essentials, Premium, and Premium Plus. The lower-cost plans start at $7.99 per month. Higher tiers include additional screeners and stock scanners, more investment history, and other added features.
| Schedules | Essentials | Premium | Premium Plus |
| --- | --- | --- | --- |
| Monthly | $7.99 | $17.99 | $27.99 |
| Annual | $79.99 | $179.99 | $279.99 |
| 2 years | $139.99 | $319.99 | $479.99 |
Morningstar also offers a free trial but only one membership plan, Morningstar Premium. The four pricing plans available are:
| 1 month | 1 year | 2 years | 3 years |
| --- | --- | --- | --- |
| $34.95 | $249 | $399 | $499 |
| $34.95 per month | $20.75 per month | $16.63 per month | $13.86 per month |
Customer service
Morningstar and Stock Rover are primarily self-service products that you use online. However, customer service is available if you need more help. Morningstar offers help through an online help center or by phone or email.
With Stock Rover, higher membership tiers get you access to more premium levels of support. You can reach them by telephone or email during regular Eastern Time business hours. Members with the lower-tiers must pay $50 per year to access phone support.
Who are they best for?
With Morningstar and Stock Rover, there's no rule saying you must use just one or the other. In fact, the two services can be complementary. Each offers unique features and investment data to give you a richer and more detailed sense of your investments.
Both can help you understand if a stock pick or mutual fund makes sense for your portfolio strategy, and each offers much more than you'll get from a free service like Yahoo Finance. But if you're looking for the one service that will work best for you, it really depends on what kind of an investor you are.
Related: Buying and selling stocks
Morningstar, which draws from a large database of careful research and analysis, is better for investors who want a more hands-off approach to charting and data. It's easy to use and navigate, and they've done a lot of the hard work of rating and picking stocks and funds for you.
But if you're an intermediate or advanced investor looking to get your hands dirty with charts, tables, and advanced screening tools, you might want to consider Stock Rover. Active investors with some background knowledge of the stock market will also get some benefit from this. And if you're into day trading, Stock Rover may be a critical resource in shaping your trading decisions.
Alternatives
If neither fits what you're looking for, consider these popular alternatives:
◦ Motley Fool Stock Advisor: Motley Fool Stock Advisor is a stock-picking subscription service. Professional investors send out weekly stock picks to help you build a long-term portfolio.
◦ Seeking Alpha: Seeking Alpha is a stock market analysis service with free and premium tiers. Paid members get access to stock ratings, reports, grades, and other tools.
◦ Zacks Investment Research: Zacks Investment Research is an investment analysis service featuring stock picks, premium stock screeners, and research reports.
The bottom line: Which is the best?
Morningstar may be a better choice for newer and hands-off investors, while Stock Rover is best for more experienced investors who want to get deeply involved in screening and choosing their portfolio holdings. But if you're on the fence and can't decide between Morningstar vs. Stock Rover, you may want to use both. Combined, you'll have the tools and information to build a resilient portfolio in-line with your investment goals.
There's no perfect investment service for everyone. And as much as we wish we could get our hands on one, there's no crystal ball that can predict the stock market's future (and if someone tries to sell you one—run!). However, Morningstar and Stock Rover go a long way by providing extensive data and resources designed to help you make the best investment decision for you.
Related: How to invest in stocks