General Mills
General Mills stock is up about 98% over the past five years. Meanwhile, the S&P 500 is only up about 54% over the same period.
The food conglomerate's portfolio includes popular cereal brands such as Cocoa Puffs, Cheerios, Chex, Lucky Charms and Cinnamon Toast Crunch. However, the portfolio stretches far beyond breakfast foods. General Mills also owns pet food brand Blue Buffalo, baking products giant Betty Crocker and nutritional biscuits like Fibre One.
The company recently lifted its 2023 profit forecast after raising prices for many of its branded products. That's a testament to its pricing power.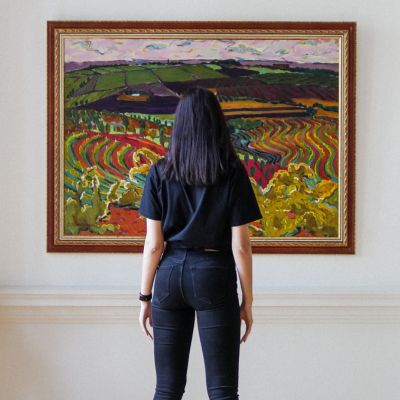 Contemporary art has outperformed the S&P 500 by 131% for the past 26 years. Join the exclusive platform to invest in million-dollar works by artists like Banksy, Basquiat, and more. Get started today and diversify your portfolio with art.
Learn More
Kellogg's
Kellogg's is probably the most famous name in breakfast cereals. The company's brands include icons like Corn Flakes, Rice Krispies, Special K and Froot Loops. Its portfolio isn't limited to cereal brands, including the likes of Pringles, vegan food producer Morningstar Farms and frozen breakfast brand Eggo, all of which are popular with consumers across the world.
However, the stock isn't as popular with investors. Kellogg Company stock is up only about 6% over the past five years, vastly underperforming the S&P 500 index as well as many other peers. Nonetheless, the company's recent price hikes across its product mix helped it raise full-year profit targets for 2023.
PepsiCo
Although Pepsi is synonymous with soft drinks, consumers may not know about the company's vast portfolio of brands. PepsiCo owns cereal brands like Quaker Oats, salsa brand Tostitos, snacks like Lays, beef jerky brand Matador and sparkling water brand Bubly, among several others.
This immense brand collection has been lucrative over the years. PepsiCo stock is up 83% ($183) since mid-2018, outperforming the S&P 500. The stock even outperformed its closest soda rival, Coca-Cola, over the same period (43%, $60).
Sponsored
Meet Your Retirement Goals Effortlessly
The road to retirement may seem long, but with WiserAdvisor, you can find a trusted partner to guide you every step of the way
WiserAdvisor matches you with vetted financial advisors that offer personalized advice to help you to make the right choices, invest wisely, and secure the retirement you've always dreamed of. Start planning early, and get your retirement mapped out today.