Apple
Apple (AAPL) is a tech behemoth.
In the latest earnings conference call, management revealed that the company's active installed base has surpassed two billion devices.
While competitors offer cheaper devices, millions of users don't want to live outside of the Apple ecosystem. The ecosystem acts as an economic moat, allowing the company to earn oversized profits.
The market likes that: over the past five years, Apple shares have surged more than 230%.
Morgan Stanley analyst Erik Woodring sees more upside ahead for the stock. The analyst has an 'overweight' rating on Apple and a price target of $180 — around 19% above the current levels.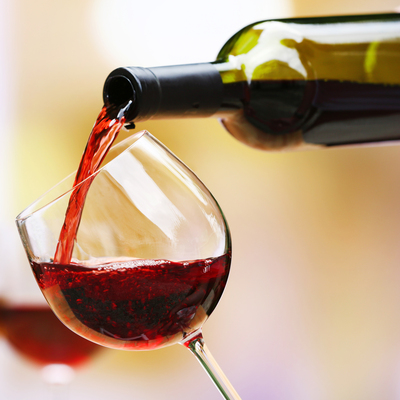 Fine wine is a sweet comfort in any situation — and now it can make your investment portfolio a little more comfortable, too. Now a platform called Vinovest helps everyday buyers invest in fine wines — no sommelier certification required.
Invest Now
Snowflake
Many consider big data to be the next big thing. And that's where Snowflake (SNOW) shines.
The cloud-based data warehousing company, founded in 2012, serves thousands of customers across a wide range of industries, including 573 of the Forbes Global 2000 companies.
Momentum is strong in Snowflake's business. In the three months ended Jan. 31, revenue surged 53% year over year to $589.0 million. Notably, net revenue retention rate clocked in at a solid 158%.
The company continued to score large customer wins. It now has 330 customers with trailing 12-month product revenue of more than $1 million, compared to 184 such customers a year ago.
Morgan Stanley analyst Keith Weiss has an 'overweight' rating on Snowflake with a price target of $215, implying a potential upside of 56%.
Costco
In an era where physical stores are under serious threat from online merchants, Costco remains a brick-and-mortar beast.
Over the past five years, Costco shares have surged more than 150%.
The membership-only big-box store operator is known for selling numerous consumer staples products at low prices. When people become more budget-conscious as a result of inflation, the warehouse retailer's value proposition is tough to ignore.
In Costco's most recent fiscal quarter, net sales increased 6.5% year over year to $54.24 billion.
Morgan Stanley analyst Simeon Gutman has an 'overweight' rating on Costco and a price target of $520 — roughly 9% above where the stock sits today.
Sponsored
Get a piece of commercial real estate
Enhance your portfolio with high-return commercial real estate
First National Realty Partners is the #1 option for accredited investors seeking superior risk-adjusted returns in the grocery-anchored necessity-based retail space.
While commercial real estate has always been reserved for a few elite investors, outperforming the S&P 500 over a 25-year period, First National Realty Partners allows you to access institutional-quality commercial real estate investments — without the leg work of finding deals yourself.
Invest with First National Realty Partners now.