Exxon Mobil
Commanding a market cap of over $470 billion, Exxon Mobil (XOM) has been a stellar performer amid this stock market rout.
Shares are up 46% over the past year, in stark contrast to the S&P 500's 10% decline over the same period.
It's not hard to see why investors like the stock: the oil-producing giant gushes profits and cash flow thanks to a favorable commodity price environment. In 2022, Exxon earned $55.7 billion in profits, a huge increase from $23.0 billion in 2021. Free cash flow totaled $62.1 billion for the year, compared to $37.9 billion in 2021.
Solid financials allow the company to return cash to investors. In 2022, Exxon spent $14.9 billion on buybacks.
The company also pays quarterly dividends of 91 cents per share, translating to an annual yield of 3.2%.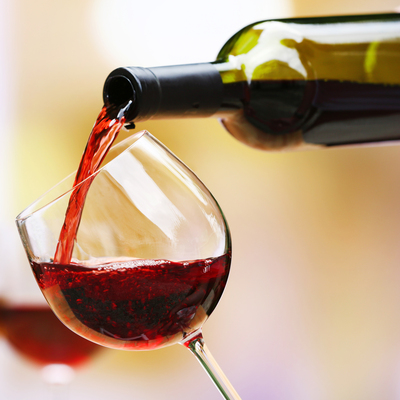 Fine wine is a sweet comfort in any situation — and now it can make your investment portfolio a little more comfortable, too. Now a platform called Vinovest helps everyday buyers invest in fine wines — no sommelier certification required.
Invest Now
Chevron
Chevron (CVX) is another oil and gas giant benefiting from the commodity boom.
The company reported earnings of $35.5 billion for 2022, which represented a 127% increase from 2021. Sales and other operating revenues totaled $235.7 billion for 2022, up 51% year over year.
Last month, Chevron's board approved a 6% increase to the quarterly dividend rate to $1.51 per share. That gives the company an annual dividend yield of 3.6%. The board also approved a new $75 billion stock buyback program.
The stock has enjoyed a nice rally too, climbing 23% in the last 12 months.
In 2022, Chevron repurchased nearly 70 million shares for $11.25 billion.
ConocoPhillips
ConocoPhillips (COP) is smaller than Exxon and Chevron in terms of market cap. But with proven reserves of 6.6 billion barrels of oil equivalent, it's still a major player in the hydrocarbon exploration and production business.
And business is doing well. Full-year 2022 earnings came in at $18.7 billion for the company, $10.6 higher than in 2021. Excluding special items, adjusted earnings were $17.3 billion for 2022, also a huge improvement from the $8.0 billion generated in 2021.
ConocoPhillips returns cash to investors through ordinary dividends, a variable return of cash, and share buybacks.
In 2022, the company's ordinary dividends and variable return of cash totaled $5.7 billion. It returned another $9.3 billion to investors through share repurchases.
The company is scheduled to pay an ordinary dividend of 51 cents per share on Mar. 1 and a variable return of cash of 60 cents per share on Apr. 14.
ConocoPhillips shares have climbed 18% over the past year.
Sponsored
Get a piece of commercial real estate
Enhance your portfolio with high-return commercial real estate
First National Realty Partners is the #1 option for accredited investors seeking superior risk-adjusted returns in the grocery-anchored necessity-based retail space.
While commercial real estate has always been reserved for a few elite investors, outperforming the S&P 500 over a 25-year period, First National Realty Partners allows you to access institutional-quality commercial real estate investments — without the leg work of finding deals yourself.
Invest with First National Realty Partners now.