This is not 2008
Although Credit Suisse seems to have lost a lot of confidence from investors this year, Citi Research does not believe it's going to be like the last financial crisis — which led to the Great Recession.
"We would be wary of drawing parallels with banks in 2008 or Deutsche Bank in 2016," Citi Research says in a report.
The report points out that Credit Suisse has a tier 1 capital ratio of 13.5%, which is "high vs peers."
The tier 1 capital ratio compares a bank's core equity capital to its total risk-weighted assets. Citi Research says that a ratio of 13.5% allows Credit Suisse to have CHF2.5 billion of excess capital compared to a 12.5% ratio.
"The liquidity credit ratio at 191% is among best in class, with a Swiss Franc 235 billion high-quality liquid assets portfolio, so the liquidity position is very healthy," the report continues.
"Rather than liquidity concerns, we see the current move in spreads as an inconvenience for funding costs."
In other words, the challenge right now is that the bank could face higher financing costs.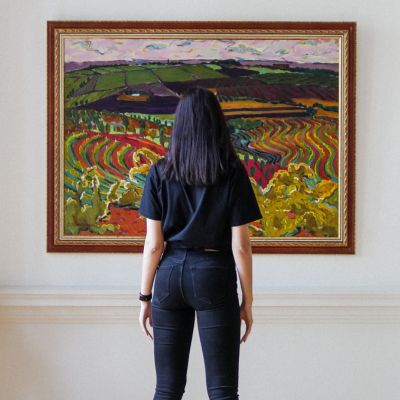 Contemporary art has outperformed the S&P 500 by 131% for the past 26 years. Join the exclusive platform to invest in million-dollar works by artists like Banksy, Basquiat, and more. Get started today and diversify your portfolio with art.
Learn More
'Still a lot of value'
The widening spreads on Credit Suisse's credit default swaps was likely the result of credit rating agencies having a negative outlook on the bank, according to DBRS Morningstar equity analyst Johann Scholtz.
Right now, Moody's, S&P, and Fitch all have a negative outlook on Credit Suisse.
That said, Scholtz does not see a "Lehman moment" coming for the bank, and considers it a "very well capitalized bank."
"Whilst there is a potential for new write-downs being announced by Credit Suisse at the end of the month when they're coming up with results, there is nothing publicly available at the moment that indicates that those write-downs will be sufficient to actually cause solvency issues for Credit Suisse," he tells CNBC on Tuesday.
The analyst adds that there is "still a lot of value" in the bank.
Mark this date
While market participants continue to speculate how things are going to unfold for Credit Suisse, the bank is not standing still.
Last week, Credit Suisse said that it is "well on track with its comprehensive strategic review including potential divestitures and asset sales."
The company will provide an update about this strategic review on Oct. 27, which is also the date that it reports its third quarter financial results.
Credit Suisse CEO Ulrich Koerner reassured his staff about the bank's capital base and liquidity position.
"I know it's not easy to remain focused amid the many stories you read in the media — in particular, given the many factually inaccurate statements being made," he said in a staff memo obtained by CNBC.
"That said, I trust that you are not confusing our day-to-day stock price performance with the strong capital base and liquidity position of the bank."
Sponsored
Meet Your Retirement Goals Effortlessly
The road to retirement may seem long, but with WiserAdvisor, you can find a trusted partner to guide you every step of the way
WiserAdvisor matches you with vetted financial advisors that offer personalized advice to help you to make the right choices, invest wisely, and secure the retirement you've always dreamed of. Start planning early, and get your retirement mapped out today.