Coinbase Global (COIN) If you've ever bought Bitcoin from an exchange, you'll know that there's typically a transaction fee involved. And these transaction fees quickly add up.
That's where Coinbase found its opportunity.
As the largest cryptocurrency exchange in the U.S., it earns a transaction fee every time someone buys or sells cryptocurrency on its exchange.
In Q2 of 2021, Coinbase's retail monthly transacting users grew 44% sequentially to 8.8 million. It earned $1.9 billion in transaction revenue and over $100 million in subscription and services revenue.
To be sure, Coinbase shares currently trade at nearly $250 apiece. But you can get a piece of the company using a popular stock trading app that allows you to buy fractions of shares with as much money as you are willing to spend.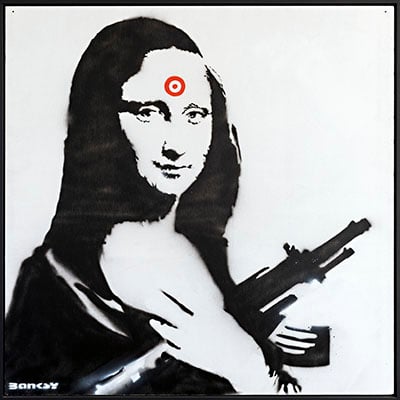 Join Masterworks to invest in works by Banksy, Picasso, Kaws, and more. Use our special link to skip the waitlist and join an exclusive community of art investors.
Skip waitlist
Square (SQ) Digital payments technologist Square has seen its shares skyrocket more than 280% over the past two years. And crypto has plenty to do with it.
Square's Cash App enabled users to buy Bitcoin in late 2017. It now also allows users to send and receive Bitcoin without paying any transaction fees.
Cash App brought in a whopping $2.7 billion of Bitcoin revenue in Q2 of 2021, which more than tripled year-over-year. Its Bitcoin gross profit totaled $55 million, also up substantially from a year ago.
And don't forget: In October 2020, Square put around 1% of its total assets in Bitcoin which, as we know now, has since increased dramatically in value.
Tesla (TSLA) Tesla was responsible for one of the biggest pieces of crypto-related news earlier this year: In an SEC filing from February, the electric car giant revealed that it had purchased $1.5 billion worth of Bitcoin.
And in July, Elon Musk tweeted that his company owned close to 42,000 Bitcoins.
A holding of that size means that when the price of Bitcoin moves, Tesla shares are likely to follow suit.
While the stock market has been sluggish since the beginning of September, Tesla's share price has been trending up and is now at over $800 again.
Of course, if you're still on the fence about jumping fully into the electric vehicle space, some investing apps will give you a free share in automakers like Ford and GM — who are steadily increasing their EV lineups — just for signing up.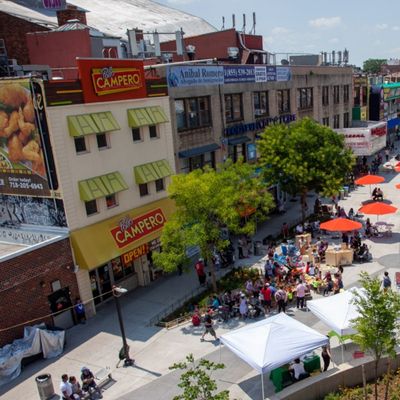 While commercial real estate to has always been reserved for a few elite investors, outperforming the S&P 500 over a 25-year period, First National Realty Partners allows you to access institutional-quality commercial real estate investments — without the leg work of finding deals yourself.
Get started
Secret asset of the super-rich
At the end of the day, it's important to remember that stocks — just like cryptocurrencies — don't always go up.
If you want to invest in something that has virtually no correlation to the stock market, you might want to consider an overlooked asset — fine art.
Investing in fine art by the likes of Banksy and Andy Warhol used to be an option only for the ultra-rich like Soros.
But with a new investing platform, you can invest in iconic artworks too.
On average, contemporary artworks appreciate in value by 14% per year, easily topping the average returns of 9.5% you'd see with the S&P 500.
Sponsored
Fine art as an investment
Stocks can be volatile, cryptos make big swings to either side, and even gold is not immune to the market's ups and downs.
That's why if you are looking for the ultimate hedge, it could be worthwhile to check out a real, but overlooked asset: fine art.
Contemporary artwork has outperformed the S&P 500 by a commanding 174% over the past 25 years, according to the Citi Global Art Market chart.
And it's becoming a popular way to diversify because it's a real physical asset with little correlation to the stock market.
On a scale of -1 to +1, with 0 representing no link at all, Citi found the correlation between contemporary art and the S&P 500 was just 0.12 during the past 25 years.
Earlier this year, Bank of America investment chief Michael Harnett singled out artwork as a sharp way to outperform over the next decade — due largely to the asset's track record as an inflation hedge.
Investing in art by the likes of Banksy and Andy Warhol used to be an option only for the ultrarich. But with a new investing platform, you can invest in iconic artworks just like Jeff Bezos and Bill Gates do.