Making billions by being contrarian
Rubenstein illustrates his point with two examples.
The first one is about billionaire hedge fund manager John Paulson.
"John Paulson made a famous trade where he kind of went against what other people thought was possible to do with the big mortgage trade, the short, and he made roughly $20 billion on that," Rubenstein says.
Then there's the story of Michael Novogratz, who's now the CEO of blockchain-focused fund giant Galaxy Investment Partners.
"Mike Novogratz got into crypto very early when people thought that was terrible. He made a lot of money in that. It's obviously come down but he still made a lot of money and still holds a lot of crypto."
Rubenstein has gone against conventional wisdom himself.
He started a private equity firm in Washington, D.C. when people advised against it because "Washington is a government city." However, he made the firm successful "with the help of a lot of others."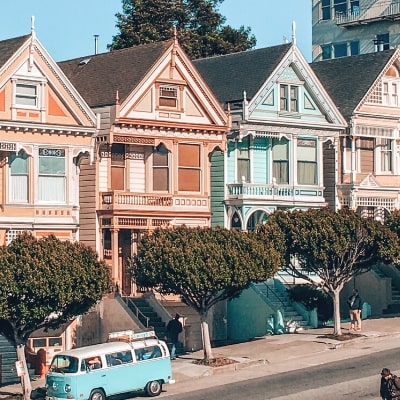 Fundrise helps you invest in real estate without having to buy a house. Let their state-of-the-art technology and in-house experience open the door to new opportunities today.
Sign up
The next big opportunity?
To go against conventional wisdom, you have to know what conventional wisdom is.
Rubenstein suggests that right now, the conventional wisdom is that the economy is close to entering a recession, the Fed will continue to hike interest rates, and that upside in the stock market could be limited.
He notes how today's conventional wisdom suggests "it's not likely to be a lot of equity upside in technology stocks or crypto."
Tech stocks have been hit hard this year. While the S&P 500 is down 17% in 2022, the tech-centric Nasdaq Composite plunged a more painful 25%.
The crypto world is in an even tougher situation. Bitcoin, the world's largest cryptocurrency, is down a staggering 60% year to date.
So it's what you should do if you decide to go against the herd.
"If you're now bullish on crypto or you're bullish on technology, now's the time to get in, and maybe a year from now you'll look very smart," Rubenstein says.
Work ethic
Like most things in life, people that succeed in investing tend to work really hard.
"There's nobody nine to five, just kind of coming in late, leaving early," Rubenstein says. "No, these are workaholics."
It's about more than just money. Rubenstein points out that these people have already made it and are worth billions, but they still work hard because they love what they do.
"For these people, investing is not work — it's pleasure," he explains. "And if they weren't making a lot of the enormous amounts of money that they were making, they'd still do it."
Sponsored
Pour your portfolio a glass of recession resistance
Fine wine is a sweet comfort in any situation — and now it can make your investment portfolio a little more comfortable, too.
Ownership in real assets like fine wine could be the diversification you need to protect your portfolio against the volatile effects of inflation and recession. High-net-worth investors have kept this secret to themselves for too long.
Now a platform called Vinovest helps everyday buyers invest in fine wines — no sommelier certification required.
Vinovest automatically selects the best wines for your portfolio based on your goals, and it tells you the best times to sell to get the best value for your wine.