McDonald's (MCD) McDonald's is proof that you don't need to be in high-profile tech stocks to make a decent return.
Restaurants with golden arches have been around since 1955. Yet McDonald's shares still managed to climb 17% year-to-date. In September, it edged up just under 2%.
McDonald's shareholders are consistently rewarded with generous dividend checks. In fact, the company has raised its payout every single year since it started doling out dividends in 1976.
Rising dividends are backed by a growing business.
In Q2, comparable sales increased by 40.5%. And even on a two-year basis, which takes away the lockdown-struck Q2 of 2020, McDonald's comparable sales still increased 6.9% globally.
McDonald's currently offers an annual dividend yield of 2.2%, pretty commendable considering that Yum! Brands (owner of KFC, Pizza Hut, and Taco Bell) yields 1.6% while Starbucks pays 1.8%.
Dividends from resilient restaurant companies provide a source of passive income, even if you're just starting with some digital nickels and dimes.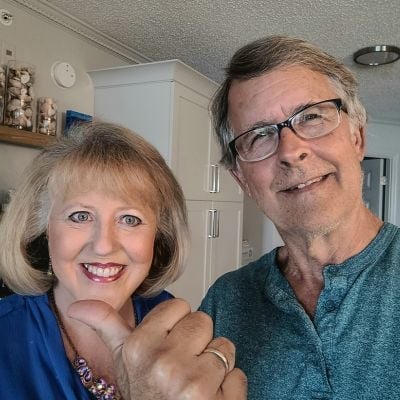 Boeing (BA) As a leading aircraft manufacturer, Boeing shares took a big hit in light of the COVID-19 outbreak earlier last year.
And it wasn't alone: competitors like Airbus, Bombardier, and General Dynamics all experienced sell-offs at the onset of the pandemic.
But Boeing shares seem to be on their way up and have returned more than 40% over the past 12 months.
In Q2, revenue grew 44% year-over-year to $17 billion.
The real surprise, though, was the bottom line. Boeing earned a profit of $567 million for the quarter, compared to a net loss of $2.96 billion in the year-ago period.
That was Boeing's first profit since 2019. But the best might be yet to come.
Management recently projected that over the next decade, the addressable market for Boeing's aerospace products and services would reach $9 trillion.
To be sure, Boeing shares trade at over $220 apiece. But there's an app that allows you to buy fractions of shares with as much money as you are willing to spend.
Bank of America (BAC) Thanks to low interest rates, you won't earn much from banks' savings accounts these days. But bank stocks continue to deliver.
Check out Bank of America, for instance.
As one of the largest financial institutions in the world, it offers a wide range of banking, asset management, and other financial and risk-management products and services.
Over the past year, Bank of America shares are up nearly 80% — not bad considering that it was already a mega-cap stock to begin with.
In Q2, net income came in at $9.2 billion, a huge increase from the $3.5 billion earned in the year-ago period.
Substantial bottom line improvement also allowed the bank to return more cash to investors. In late July, Bank of America announced a 17% increase to its quarterly dividend.
But it's not the only major bank that's giving shareholders a "pay raise."
Wells Fargo, Goldman Sachs, and JPMorgan Chase have all announced dividend hikes this year.
Trade your favorite stocks any time
Investing doesn't have to be hard. Robinhood is the only place you can trade stocks, options and ETFs 24 hours a day, 5 days a week, all still commission-free. Start building your portfolio with as little as $1.
Get Started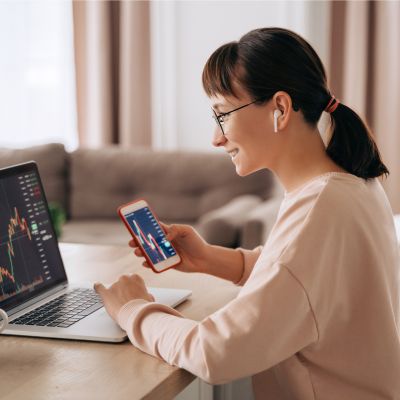 Nothing is guaranteed
At the end of the day, it's a stock market.
Some sectors may outperform others in a moderate sell-off, but if there's a market crash — like the one we saw in March 2020 — even Citadel's diversified portfolio will likely end up in the red.
Remember, the average hedge fund lost 18% of its value in the financial crash of 2008.
There's one asset that could hold its value during a bigger downturn — U.S. farmland.
People need to eat, no matter what the stock market does, who the president is, or how the coronavirus evolves.
New platforms allow you to invest in U.S. farmland by taking a stake in a farm of your choice.
You'll earn cash income from the leasing fees and crop sales. And of course, you'll benefit from any long-term appreciation on top of that.
Sponsored
Follow These Steps if you Want to Retire Early
Secure your financial future with a tailored plan to maximize investments, navigate taxes, and retire comfortably.
Zoe Financial is an online platform that can match you with a network of vetted fiduciary advisors who are evaluated based on their credentials, education, experience, and pricing. The best part? - there is no fee to find an advisor.