And it's used by shareholder-friendly management teams to:
Pay dividends.
Repurchase shares.
Grow the business organically.
Investing legend and Berkshire Hathaway CEO Warren Buffett is famous for his love of cash flow-producing businesses.
Let's take a look at three stocks in Berkshire's portfolio that boast double-digit free cash flow margins (free cash flow as a percentage of sales).
One — or all — of them could be worth gobbling up with your spare change.
Chevron (CVX)
Leading off our list is oil and gas giant Chevron, which has generated $11.3 billion in free cash flow over the past 12 months and consistently posts free cash flow margins in the ballpark of 10%.
The shares have rallied in recent months on the strong rebound in energy prices, but long-term investors might still want to have a look.
Management's recent initiatives to cut costs and improve efficiency are starting to take hold and should be able to fuel shareholder-friendly actions for the foreseeable future.
In the most recent quarter, Chevron announced that it would reinstate its annual buyback program due to a combination of improved operational performance and lower spending.
Despite the runup, Chevron shares still offer an attractive dividend yield of 4.9%, higher than that of close rivals BP (4.4%) and ConocoPhillips (2.5%).
Of course, if you're still on the fence about jumping in, some investing apps will give you a free share of Chevron or Conoco just for signing up.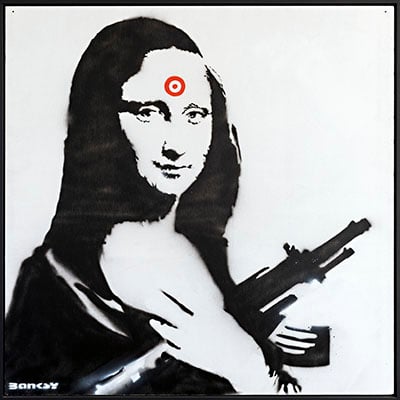 Join Masterworks to invest in works by Banksy, Picasso, Kaws, and more. Use our special link to skip the waitlist and join an exclusive community of art investors.
Skip waitlist
Moody's (MCO)
With whopping free cash flow margins above 30%, credit rating leader Moody's is next up on our list.
Moody's shares performed well during the pandemic, up about 65% over the past two years, suggesting that it's a recession-proof business worth betting on.
The company's well-entrenched leadership position in credit ratings, which leads to outsized cash flow and returns on capital, should continue to limit Moody's long-term downside.
Moody's has generated about $2.2 billion in trailing twelve-month free cash flow. And over the first half of 2021, the company has returned $735 million to shareholders through share repurchases and dividends.
To be sure, Moody's shares have nearly tripled over the past five years and now trade at around $375. But you can get a piece of the company using a stock trading app that allows you to buy fractions of shares with as much money as you are willing to spend.
Coca-Cola (KO)
Rounding out our list is beverage giant Coca-Cola, which has produced $8.8 billion in trailing twelve-month free cash flow and habitually delivers free cash flow margins above 20%.
The stock has been sluggish over the past few months, providing long-term investors with an enticing entry point. Coca-Cola's long-term investment case continues to be backed by an unrivaled brand presence, massive scale efficiencies, and still-attractive geographic growth tailwinds.
And the company is back to operating at pre-pandemic levels.
In the most recent quarter, Coca-Cola posted revenue of $10.1 billion, up from the same period in 2019, driven largely by an 18% jump in global unit case volume.
Coca-Cola shares offer a dividend yield of 3.1%, higher than that of other beverage giants like Pepsico (2.7%) and Constellation Brands (1.4%).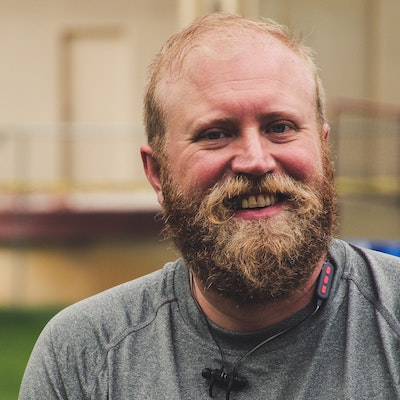 Sign up for Credit Sesame and see everything your credit score can do for you, find the best interest rates, and save more money at every step of the way.
Get Started—100% Free
Socks or stocks?
Even if you don't agree with Buffett on these specific stocks, you should still implement his time-tested strategy of buying high-quality assets at good prices.
Of course, you can apply this value-oriented approach in everything you do — not just investing.
For example, a free browser application allows you to automatically hunt for lower prices and coupons when shopping online.
Because let's face it: Amazon doesn't always have the best prices.
The app has helped people save over $160 million in the last year. And the best part? It's free to use and takes seconds to set up.
As Buffett once said, "Whether we're talking about socks or stocks, I like buying quality merchandise when it is marked down."
Sponsored
Fine art as an investment
Stocks can be volatile, cryptos make big swings to either side, and even gold is not immune to the market's ups and downs.
That's why if you are looking for the ultimate hedge, it could be worthwhile to check out a real, but overlooked asset: fine art.
Contemporary artwork has outperformed the S&P 500 by a commanding 174% over the past 25 years, according to the Citi Global Art Market chart.
And it's becoming a popular way to diversify because it's a real physical asset with little correlation to the stock market.
On a scale of -1 to +1, with 0 representing no link at all, Citi found the correlation between contemporary art and the S&P 500 was just 0.12 during the past 25 years.
Earlier this year, Bank of America investment chief Michael Harnett singled out artwork as a sharp way to outperform over the next decade — due largely to the asset's track record as an inflation hedge.
Investing in art by the likes of Banksy and Andy Warhol used to be an option only for the ultrarich. But with a new investing platform, you can invest in iconic artworks just like Jeff Bezos and Bill Gates do.