Ecocem
Cement production is responsible for about 8% of the total carbon dioxide emissions in the world. Ecocem aims to solve that problem.
Headquartered in Dublin, Ireland, Ecocem specializes in the manufacturing of high-performance cement, featuring the "Best Available Technology" for environmental performance.
Last year, it was reported that Gates's Breakthrough Energy Ventures — a billion-dollar sustainable energy investment fund — invested in Ecocem. While Ecocem is still a startup, it seems to already be making a positive impact.
"Ecocem is working to minimize carbon emissions for the global construction industry and have already reduced CO2 emissions in Europe by over 14 million tons," Gates wrote in a tweet earlier this year.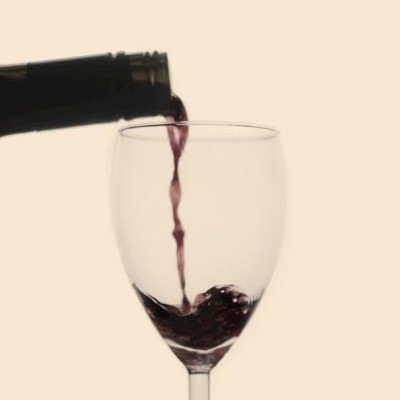 Fine wine is a sweet comfort in any situation — and now it can make your investment portfolio a little more comfortable, too. Now a platform called Vinovest helps everyday buyers invest in fine wines — no sommelier certification required.
Invest Now
CHEMent
CHEMent is another BEV investment in the cement industry.
CHEMent utilizes an electrochemical process that takes place at room temperature and eliminates the first 50% of CO2 emissions in cement production.
The second half of CO2 emissions is chemically released and difficult to capture at the present time. But this is changed by CHEMent's technology, which produces a pure stream of CO2 and makes it possible to capture carbon in a much cleaner and less expensive manner.
BEV says that the end result of this technology is "the elimination of the remaining 50% of CO2 emissions" in cement production.
Brimstone Energy
Brimstone Energy is a startup that aims to produce mass-market, zero-carbon cement.
In April, CNBC reported that BEV and a Silicon Valley venture capital firm co-led a $55 million Series A funding round in Brimstone. The company was still pre-revenue at the time.
"We need to recognize that cement is a massive problem for climate and that nobody has figured out how to address it at scale without dramatically increasing costs or moving away from the regulated materials that the construction industry knows and loves," says Carmichael Roberts, co-leader of BEV's investment committee.
Not a risk-free endeavor
Investing in startups can be a lucrative endeavor if they make it big, but it's not risk-free.
According to Bloomberg, Gates had to witness the bankruptcy filing of Aquion Energy, a startup that makes sodium-ion batteries and electricity storage systems.
The hope now is that with the climate spending package in the Inflation Reduction Act, more clean energy startups can make it to the main stage.
Bloomberg notes that Aquion "might have had a fighting chance if energy-storage tax credits were available."
Sponsored
Get a piece of commercial real estate
Enhance your portfolio with high-return commercial real estate
First National Realty Partners is the #1 option for accredited investors seeking superior risk-adjusted returns in the grocery-anchored necessity-based retail space.
While commercial real estate has always been reserved for a few elite investors, outperforming the S&P 500 over a 25-year period, First National Realty Partners allows you to access institutional-quality commercial real estate investments — without the leg work of finding deals yourself.
Invest with First National Realty Partners now.