Restaurant Brands International Inc (QSR) Leading off the list is Restaurant Brands International, a fast-food holding company formed in 2014 by the merger between Burger King and Canadian coffee chain Tim Hortons.
In 2017, the company added Popeyes Louisiana Kitchen to its portfolio.
Like most restaurant stocks, Restaurant Brands shares tumbled during the pandemic-induced market sell-off in early 2020. But the stock has since made a strong recovery.
That rebound is backed by substantial improvements in the company's business. According to the latest earnings report, same-store sales — a key measure of a retailer's health — increased 27.6%.
Adjusted earnings came in at $0.77 per share for the quarter, more than double the $0.33 per share it earned in the year-ago period. The amount also covered the company's quarterly dividend payment of $0.53 per share with ease.
Restaurant Brands is offering a healthy annual dividend yield of 3.4%, which is a return investors can earn even if they're investing with spare nickels and dimes.
For comparison, that's a higher yield than fast-food restaurant giants McDonald's (2.26%), Starbucks (1.6%), and Yum! Brands (1.6%).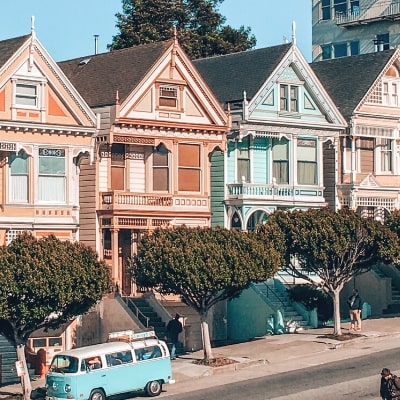 Fundrise helps you invest in real estate without having to buy a house. Let their state-of-the-art technology and in-house experience open the door to new opportunities today.
Sign up
Lowe's Companies Inc (LOW) Lowe's is Bill Ackman's largest holding by market value, and the position has served the billionaire investor quite well.
Shares of the home improvement retail giant are up 29% year to date. The S&P 500 has returned 16% over the same period.
What's more impressive than Lowe's near-term stock price performance is how the company's dividend has grown over the years.
The economy moves in cycles, but Lowe's payout has only gone up. In fact, the company has increased its payout to shareholders every year for the past 59 years.
Decades of dividend hikes has brought Lowe's quarterly dividend to $0.80 per share, translating to an annual yield of 1.5%.
Note that its competitors are also dividend-paying companies: Home Depot yields 2.0%, Target pays 1.5%, while Walmart offers an annual yield of 1.6%.
Due to Lowe's rally over the past year, its shares now trade at over $200. But you can get a piece of the company using a popular stock trading app that allows you to buy fractions of shares with as much money as you're willing to spend.
Agilent Technologies Inc (A) Agilent isn't a household name, but within its own industry, the company is a force to be reckoned with.
Agilent provides bio-analyitical and electronic measurement solutions to a wide variety of industries including communications, life sciences, and chemical analysis.
Headquartered in Santa Clara, Calif., the company's products are used by 265,000 labs around the world. In Agilent's fiscal 2020, it brought in $5.34 billion of total revenue.
And in the most recent quarter, revenue grew 26% year-over-year to $1.59 billion.
Given this kind of performance, you'd think Agilent shares would be soaring. But while the stock has returned a solid 60% over the past year, it has pulled back about 10% since the peak in early September.
On the dividend front, Agilent offers an annual yield of 0.5%, which may not seem like much. But the company has an excellent track record when it comes to returning cash to investors: Since 2014, Agilent's per share quarterly payout has increased by 106%.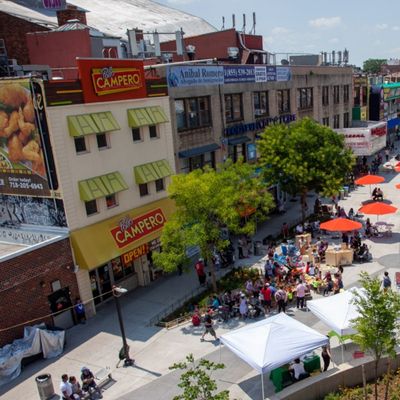 While commercial real estate to has always been reserved for a few elite investors, outperforming the S&P 500 over a 25-year period, First National Realty Partners allows you to access institutional-quality commercial real estate investments — without the leg work of finding deals yourself.
Get started
Rental income stream?
The neat thing with dividend stocks is that they provide a way for investors to earn a steady income stream regardless of what the economy is doing.
Of course, you don't have to limit yourself to the stock market to do that.
For instance, one investing service makes it possible to lock in a steady rental income stream by investing in premium real estate properties — from commercial developments in LA to residential buildings in NYC.
You'll gain exposure to high-end properties that big-time real estate moguls usually have access to, and you'll receive regular payouts in the form of quarterly dividend distributions.
Sponsored
Pour your portfolio a glass of recession resistance
Fine wine is a sweet comfort in any situation — and now it can make your investment portfolio a little more comfortable, too.
Ownership in real assets like fine wine could be the diversification you need to protect your portfolio against the volatile effects of inflation and recession. High-net-worth investors have kept this secret to themselves for too long.
Now a platform called Vinovest helps everyday buyers invest in fine wines — no sommelier certification required.
Vinovest automatically selects the best wines for your portfolio based on your goals, and it tells you the best times to sell to get the best value for your wine.