Apple
No one who spends $1,600 for a fully decked-out iPhone 14 Pro Max would call it a steal. But consumers love splurging on Apple (NASDAQ:AAPL) products anyway.
Earlier this year, management revealed that the company's active installed base of hardware has surpassed 1.8 billion devices.
While competitors offer cheaper devices, millions of users don't want to live outside of the Apple ecosystem. The ecosystem acts as an economic moat, allowing the company to earn oversized profits.
More: Diversify your portfolio with iconic artwork
It also means that as inflation spikes, Apple can pass higher costs to its global consumer base without worrying too much about a drop in sales volume.
Today, Apple is Buffett's largest publicly traded holding, representing around 38% of Berkshire's portfolio by market value. Of course, the sheer increase in Apple's stock price is one of the reasons for that concentration. Over the past five years, shares of the tech gorilla have surged more than 200%.
Apple currently offers a dividend yield of 0.7%.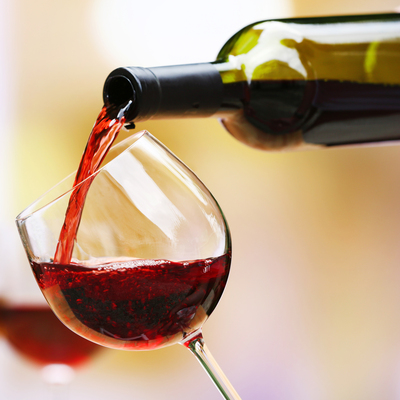 Fine wine is a sweet comfort in any situation — and now it can make your investment portfolio a little more comfortable, too. Now a platform called Vinovest helps everyday buyers invest in fine wines — no sommelier certification required.
Invest Now
Bank of America
Bank of America is Buffett's second-largest publicly traded holding — occupying 10.4% of the portfolio.
The stock deserves investor attention today for a very simple reason: while many sectors fear rising interest rates, banks look forward to them.
Banks lend money at higher rates than they borrow, pocketing the difference. When interest rates increase, the spread of how much a bank earns widens.
And it just so happens that Bank of America has been upping its payout to shareholders.
In July, Bank of America boosted its quarterly dividend by 5% to 22 cents per share — and that's after the company's 17% dividend increase in July 2021.
At the current share price, the bank offers an annual yield of 2.7%.
More: How to invest your spare change if you're not rich
Chevron
While 2022 has been a terrible year for the stock market as a whole, not every company is in the doldrums. Oil producers, for instance, continue to gush profits and cash flow.
It's not difficult to understand why. Even though the oil business is capital-intensive, it tends to do very well during periods of high inflation.
Buffett isn't going to miss this opportunity. One of his big moves in 2022 is loading up on Chevron (NYSE:CVX). In fact, the company now represents the third-largest public holding at Berkshire, with a 9.1% weight.
For Q3, Chevron reported earnings of $11.2 billion, which represented an 84% increase from the same period last year. Sales and other operating revenues totaled $64 billion for the quarter, up 49% year over year.
In January, Chevron's board approved a 6% increase to the quarterly dividend rate to $1.42 per share. That gives the company an annual dividend yield of 3.3%.
The stock has enjoyed a nice rally too, climbing 44% in 2022.
Sponsored
Get a piece of commercial real estate
Enhance your portfolio with high-return commercial real estate
First National Realty Partners is the #1 option for accredited investors seeking superior risk-adjusted returns in the grocery-anchored necessity-based retail space.
While commercial real estate has always been reserved for a few elite investors, outperforming the S&P 500 over a 25-year period, First National Realty Partners allows you to access institutional-quality commercial real estate investments — without the leg work of finding deals yourself.
Invest with First National Realty Partners now.