Late bill payments
AT&T is considered a defensive name because wireless and Internet services are necessities for the modern economy. Whether boom or bust, people have to pay their phone bills and Internet bills every month, providing the company with a recurring business.
But in today's economic climate, bills aren't getting paid on time — and that impacts the telecom operator's financials.
In the earnings conference call, CFO Pascal Desroches said that customers were paying their bills on average two days slower compared to a year ago, which hurt the company's cash flow.
"The impact of this is almost $1 billion for the quarter," Desroches says.
The reality is, while the U.S. economy has made a strong recovery from the COVID-19 pandemic and the unemployment rate held at a decades low, consumers are on a tight budget.
"There's clearly some dynamics in the economy. We have customers that are stretching out their payments a little bit," AT&T CEO John Stankey tells CNBC.
"We expect that they're going to continue to pay their bills, but they're taking longer to do it. That's not atypical in an economic cycle."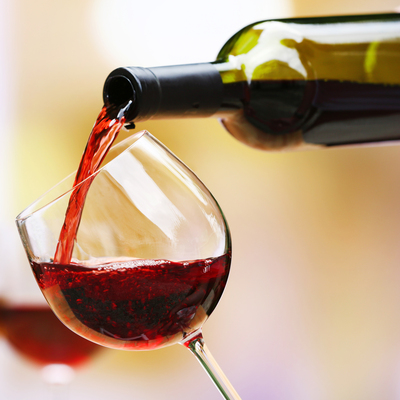 Fine wine is a sweet comfort in any situation — and now it can make your investment portfolio a little more comfortable, too. Now a platform called Vinovest helps everyday buyers invest in fine wines — no sommelier certification required.
Invest Now
Beating expectations
AT&T's post-earnings drop certainly looks painful, but you wouldn't know that just by looking at the headline numbers.
In Q2, the company's revenue from continuing operations totaled $29.64 billion, which was up 2.2% year over year excluding the impact of divestitures. Adjusted earnings from continuing operations came in at 65 cents per share, down from 73 cents per share earned in the year-ago period.
Going into this earnings season, Wall Street analysts expected the company to earn 61 cents per share on $29.55 billion of revenue for the quarter.
In other words, AT&T actually beat both top and bottom line expectations from Wall Street.
Management did, however, lower their 2022 free cash flow guidance from the $16 billion range to the $14 billion range, citing "the combination of elevated success-based investment, the potential for further extension of payments by our customers, inflation and the more challenging environment facing our Business Wireline unit."
Not the only beaten-down name
AT&T is not the only telecom company that's taken a beating this earnings season.
Verizon (VZ), for instance, reported Q2 results on Friday morning. For the quarter, the company generated $33.79 billion of revenue, relatively flat from a year ago. Adjusted earnings per share was $1.31, compared with $1.39 in Q2 of 2021.
Analysts were projecting $33.75 billion of revenue and earnings of $1.32 per share.
Verizon shares are down 6% in early Friday trading.
Sponsored
Get a piece of commercial real estate
Enhance your portfolio with high-return commercial real estate
First National Realty Partners is the #1 option for accredited investors seeking superior risk-adjusted returns in the grocery-anchored necessity-based retail space.
While commercial real estate has always been reserved for a few elite investors, outperforming the S&P 500 over a 25-year period, First National Realty Partners allows you to access institutional-quality commercial real estate investments — without the leg work of finding deals yourself.
Invest with First National Realty Partners now.