Kraft Heinz
The Kraft Heinz corporation is only eight years old, but the two brands that constitute it have each been around for more than a century. Kraft Foods Inc. was founded in 1909 while the H. J. Heinz Co. was established in 1869. Both brands have steadily grown their footprints across the world over the intervening decades.
In some parts of the world, these brands are synonymous with cheese, ketchup and macaroni. Brand recognition like this takes forever to build, which is why the combined business has so much underlying value.
Today, the company (NASDAQ:KHC) is worth more than $41 billion, and the stock trades at about 17 times earnings — reasonable for a low-growth consumer brand.
Buffett's company, Berkshire Hathaway (NYSE:BKR.B), first acquired a stake in Heinz in 2013. Two years later, the firm put up $5 billion as part of the mega-merger that brought the two household brands together. The combined company is currently the seventh largest Berkshire holding.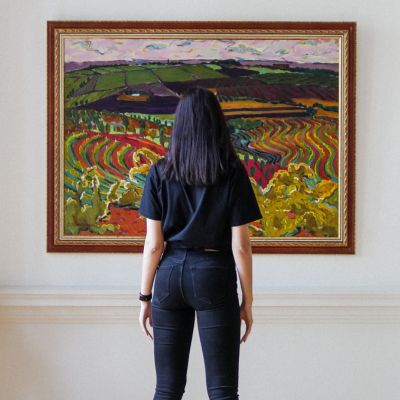 Contemporary art has outperformed the S&P 500 by 131% for the past 26 years. Join the exclusive platform to invest in million-dollar works by artists like Banksy, Basquiat, and more. Get started today and diversify your portfolio with art.
Learn More
Coca-Cola
Coca-Cola (NYSE:KO) is another iconic brand dating to the 19th century. The company was launched in 1892 and has been on Buffett's portfolio for several decades. He first initiated a position in the beverage giant in 1988. The stock is up more than 2,500% since then.
The company is now worth in excess of $260 billion, while the stock trades at a price-to-earnings ratio of around 25. KO — the company's ticker symbol — also offers a 3% dividend yield, which makes it an ideal target for income-seeking investors like Buffett.
Buffett currently owns 400 million shares of KO worth $24 billion. It's the fourth-largest position in his portfolio, which is a testament to his long-term commitment to this brand. Retail investors should certainly take a closer look at this blue chip.
American Express
American Express (NYSE:AXP)is 173 years old, which makes it the oldest company on this list. The firm was launched in 1850 as an express mail business in Buffalo, New York. Now, of course, it's one of the largest payment networks in the world, with more than $214.5 billion passing through the network last year.
Amex gets a tiny slice of each transaction. Meanwhile, Buffett owns a large slice of the company. His stake in Amex is worth over $26 billion, making it his third-largest holding.
This "forever" stock currently trades at a little more than 16 times earnings and should certainly be on your list.
Sponsored
Meet Your Retirement Goals Effortlessly
The road to retirement may seem long, but with WiserAdvisor, you can find a trusted partner to guide you every step of the way
WiserAdvisor matches you with vetted financial advisors that offer personalized advice to help you to make the right choices, invest wisely, and secure the retirement you've always dreamed of. Start planning early, and get your retirement mapped out today.