What are small-cap stocks? Small-cap stocks are shares in companies that are, well, smaller in size. Of course, "small" in this context is a relative term. Small-cap companies generally have a market capitalization — what the company is worth on the open market — of between $300 million and $2 billion.
These companies aren't necessarily tiny start-ups or new to the stock exchange. Many of them are as established, well-managed, and financially fit as their large-cap alternatives.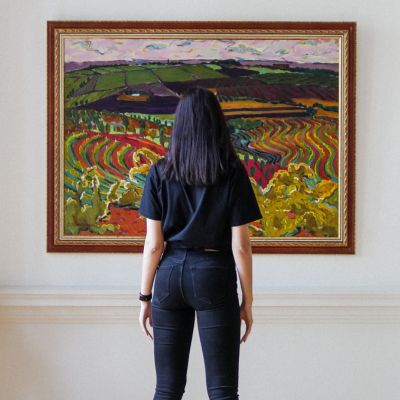 Contemporary art has outperformed the S&P 500 by 131% for the past 26 years. Join the exclusive platform to invest in million-dollar works by artists like Banksy, Basquiat, and more. Get started today and diversify your portfolio with art.
Learn More
Advantages and disadvantages of small-cap stocks Small-cap stocks tend to have much higher appreciation potential than large-cap plays like Walmart or 3M, for example, whose days of rapid growth are largely behind them.
Thanks to that upside, small-cap indices like the S&P 600 and Russell 2000 have historically outperformed the broader market over prolonged periods of time.
Investors also benefit from the lack of attention and analysis small-caps receive.
Many large hedge funds and mutual funds don't even consider small-cap companies because they're not big enough to move the needle. That lack of institutional demand often results in small-cap shares being undervalued.
Of course, there are also risks involved.
Small companies are exposed to a number of threats that large-cap companies are not.
They may not have the financial or managerial wherewithal to weather a major crisis. In times of need, they may not have access to new sources of capital or credit.
Small-cap stocks also involve a certain amount of inconvenience.
They're not especially liquid, so selling them in a short period of time at a desirable price can be challenging. And because they aren't heavily publicized, finding accurate, useful information about small-cap companies can be a challenge.
Why now is the time for small-cap stocks Just as opportunistic investors stormed the market after it dipped during the height of the pandemic, the small-cap space is now providing a chance to buy low.
In July, the Russell 2000 fell 9% in just a few short weeks. And over the past three months, the small-cap index is essentially flat versus a return of 6% for the S&P 500.
In other words, small-cap stocks are nicely set up at the moment for a strong reversal.
But choosing where to invest on a company-by-company basis is highly risky, especially for beginners. Investing in a low-cost ETF that provides exposure to a wide number of small-cap stocks is a much simpler (and safer) way to approach the space.
Some of the most popular small-cap ETFs include:
iShares Core S&P Small-Cap ETF (IJR). Managed by fund giant Blackrock, this S&P SmallCap 600-tracking ETF has a whopping $69 billion in assets under management. The ETF is up about 22% year to date, but its performance over the past three months has been flat, making it a timely value proposition.

Vanguard Small-Cap Growth ETF (VBK). With $38 billion under management, this is one of Vanguard's largest small-cap offerings. VBK has only returned 6.5% in 2021, suggesting it might have some room to run in the second half of the year.

Schwab U.S. Small-Cap ETF (SCHA). Charles Schwab's $16.4 billion fund provides access to more than 1,700 small-cap stocks trading in the U.S. Over the past six months, SCHA has been flat.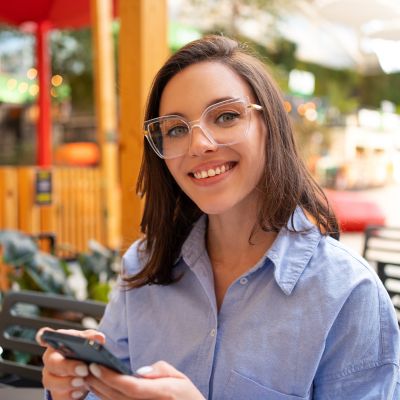 Acorns rounds your everyday purchases to the nearest dollar and invests your spare change. That means any spare change from your daily spending – gas, coffee or groceries – will go towards building your wealth. Get up to $20 when you sign up with this special link.
Get Started
Put your money to work If you're ready to explore the small-cap world a little more thoroughly, or just get into the market before the reversal comes, there are several convenient ways to do it.
Popular investing apps can get you the small-cap exposure you're looking for, while also giving you the chance to pick up a free share in large-cap companies like Apple, JP Morgan, or Johnson & Johnson.
And if you're an investor on a budget — most of us are — you can always start investing in a diversified portfolio using little more than the "spare change" left over from your everyday purchases.
No matter which method you choose, remember this: Small-cap stocks provide significant upside potential over the long term, and today looks like the perfect time to jump in.
More: Best robo-advisors
Sponsored
Meet Your Retirement Goals Effortlessly
The road to retirement may seem long, but with WiserAdvisor, you can find a trusted partner to guide you every step of the way
Wiseradvisor matches you with vetted financial advisors that offer personalized advice to help you to make the right choices, invest wisely, and secure the retirement you've always dreamed of. Start planning early, and get your retirement mapped out today.