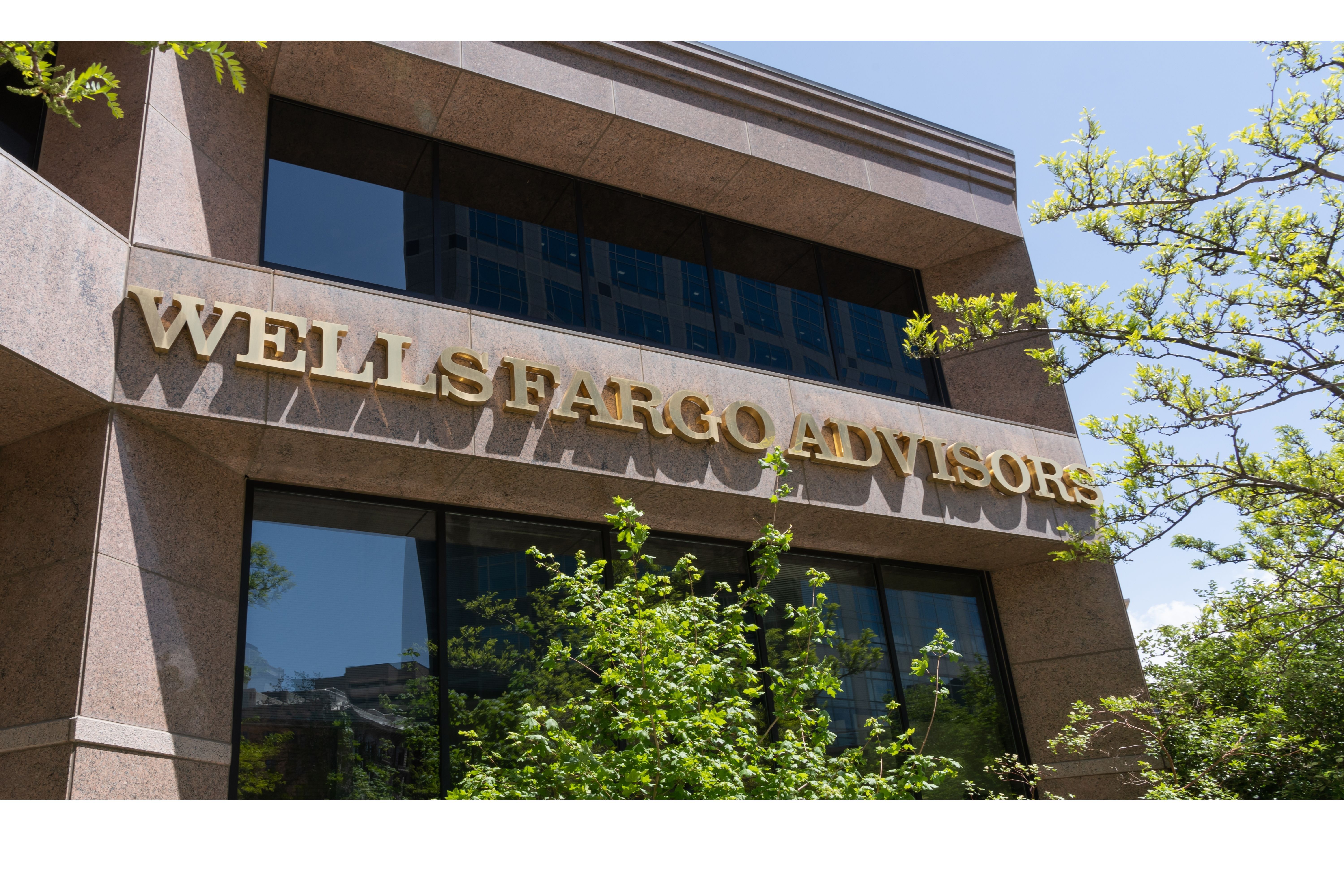 Wells Fargo Advisors review: Streamline your banking and investments
🗓️
Updated: July 17, 2020
We adhere to strict standards of editorial integrity to help you make decisions with confidence. Please be aware that some (or all) products and services linked in this article are from our sponsors.
We adhere to strict standards of editorial integrity to help you make decisions with confidence. Please be aware that some (or all) products and services linked in this article are from our sponsors.
If you're looking for a comprehensive full-service investment advisory service, Wells Fargo Advisors may be the company for you. Not only do they offer nearly every investment option available, but they provide their services at a very reasonable cost. And if you're already a Wells Fargo customer, you can streamline your banking and investment operations.
What is Wells Fargo Advisors?
Wells Fargo Advisors is a non-bank affiliate of Wells Fargo and Company, and is one of the largest financial advisors in the U.S. The company employs more than 19,000 registered financial advisors and representatives who help clients develop workable individual investment plans and portfolios, and ultimately reach their financial goals.
They provide advisory services, asset management, brokerage services, estate planning strategies, retirement planning, portfolio analysis and monitoring, and other financial services. The company is the third-largest full-service provider of retail brokerage services and managed accounts in the U.S.
How does Wells Fargo Advisors work?
Wells Fargo Advisors sets you up with its Command Asset Program. This is an enhanced brokerage that combines your investing activities with access to online, mobile, ATM, and cash management features.
It's your primary investment account, into which you can also accept direct deposits. The Command Asset Program keeps you connected with your financial advisor and investment management service, as well as various investment accounts that are held with Wells Fargo.
The program includes access to their investment advisory service and unlimited access to Investment Advice.
Within Wells Fargo Advisors, you're set up with a live financial advisor, who is available for one-on-one consultations. The advisor will create a focused investment strategy, and offer professional investment guidance.
He or she will also provide ongoing portfolio monitoring, as well as regular rebalancing, but you will have control over the investment decisions. You have the option to do it yourself, or you can have your financial advisor handle it. You can also choose either a Wells Fargo Advisors team of strategists or even an outside professional money manager.
You also have unlimited access to your financial advisor to help you with your investment decisions as well as to establish and reach your financial goals.
In addition to individual stocks, your account can also be invested in mutual funds or exchange traded funds (ETFs). They even have a fund advisory program that will help you specifically with fund investing. You can also invest in annuities, bonds, certificates of deposit, futures and commodities, options, and unit investment trusts.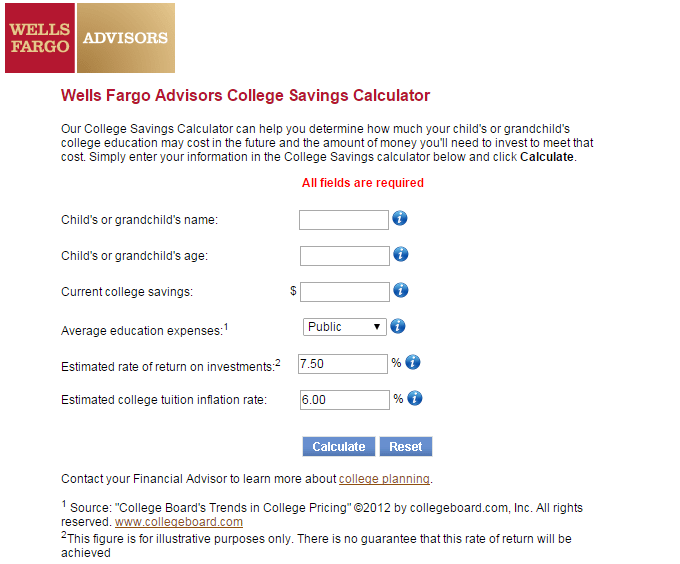 Features
Available Account Types: With a Wells Fargo Advisors account, you can also establish college savings plans (529 and Coverdell plans), retirement plans (including traditional and Roth IRAs, and SIMPLE and SEP IRAs), and estate planning and trust accounts.
Minimum Initial Investment: You must deposit $100,000 into a Wells Fargo account to use their services.
Budget-Friendly Annual Fee: Wells Fargo Advisors charges an annual fee of $100 per household.
Account Protection: Although the Wells Fargo name is closely associated with banking, investments held with Wells Fargo Advisors are not FDIC insured. In addition, no bank guarantee is included in your account. They make it very clear that any single investment, or your entire portfolio, could lose money. However, the company does make FDIC insurance available on cash deposits of up to $250,000 per customer.
Command Credit Line and Overdraft Protection: This is Wells Fargo Advisors margin account. You can access it by writing a check for using or by using your debit card. And it is also used to provide overdraft protection on your account.
Financial Calculators: The site includes a number of valuable financial calculators, including an annuity calculator, a bond calculator, college planning calculator, retirement savings calculator, and savings calculator. Each of these tools will help you to more efficiently plan for future goals, including various investment results.
Market Data and News: This is your source for quotes, charts and news, regarding individual stocks, mutual funds and exchange traded funds, as well as ongoing news coverage of the markets and of specific industries, including analyst news, and earnings and dividends news.
Market Commentary and Economic Reports: These are regular big picture market commentary and reports. Provided daily or weekly, they give you specific information on the bond market, stock market, and global investing.
Financial Articles: All investors, from newbies to seasoned veterans, could use a steady stream of financial education. Wells Fargo Advisors provides this through its Financial Articles page. Includes numerous articles on education savings, estate planning, investing, personal finance, and retirement.
Tax Center: Here is where you can have access to Wells Fargo Advisors' Tax Planning Tables, federal tax forms from IRS.gov, state tax forms, Tax Information Guide for the latest tax year, and IRS cost basis reporting. There is also a direct link to TurboTax. In addition, Wells Fargo advisors will also send you an annual summary, that includes consolidated forms 1099, an asset earnings summary, a gain and loss summary, and other valuable tax information.
Banking Services: With your Wells Fargo Advisors account, you'll have access to all the services. This includes a platinum debit card, account alerts, unlimited checkwriting privileges, and access to Wells Fargo Bank locations nationwide. As a Wells Fargo customer, you will also have access to the banks full suite of loan programs, including credit cards, mortgages and home equity lines of credit, and securities-backed lending.
Business Services: Wells Fargo will be able to help if you have a business. They offer assistance with employee benefit plans and packages, business financing, business insurance, and business exit strategies and succession planning.
Customer Service: Phone support is available Monday through Friday from 8 AM to midnight (Eastern Time), and on Saturdays, from 8 AM to 7 PM. However online support is available via email, 24 hours a day, seven days a week.
Clearing Agency: Wells Fargo Advisors is unlike many other investment platforms, in that they do not use a single clearing agency for all of their accounts. They use several — in fact they use the services of 74 correspondent clearing firms.
Fees and pricing
Wells Fargo Advisors charges an annual fee of $100 per household. However, that fee will be waived if any of the following apply: household accounts valued at $250,000 or more (as of June 30, 2015), households linked to a PMA.
Package with a PMA Qualifying Balance of $250,000 (as of June 30, 2015), clients of the Wells Fargo Private Bank, or households that are comprised solely of the following exempt accounts: advisory accounts, WellsTrade® accounts, qualified retirement plans, 529 plans (cash-only accounts do not qualify), or accounts comprised of only annuities and cash.
IRA accounts are subject to a $75 annual fee.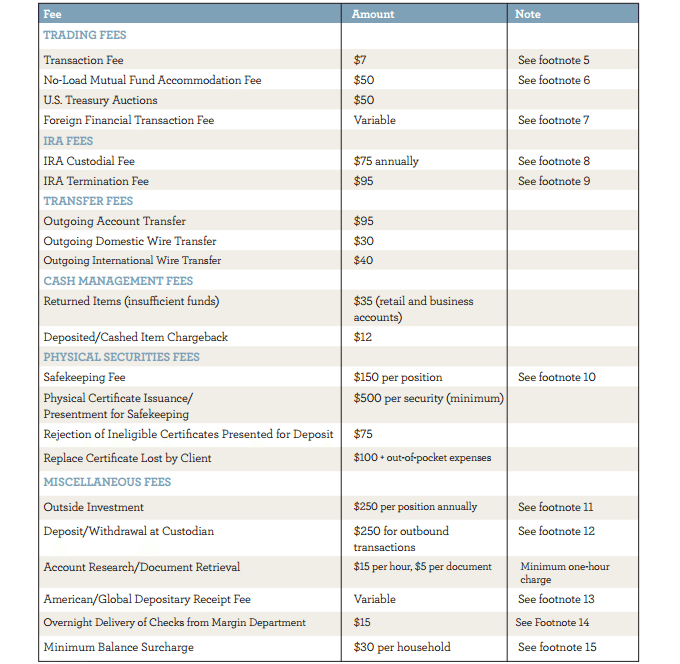 Wells Fargo Advisors does use SIPC coverage, which protects your account against broker insolvency, for cash and securities of up to $500,000, including $250,000 in cash. Additional insurance coverage is available through Lexington Insurance Company. This provides coverage over and above SIPC for up to $1.9 million in cash per customer.
Wells Fargo Advisors mobile app
Wells Fargo Advisors provides a mobile app that is part of the Command Asset Program. This allows the account holder to move freely between online banking, online brokerage, transfer, and the Bill Pay platforms.
You can also receive text alerts, and move money between your Wells Fargo accounts and for those of other eligible financial institutions. This will also allow you to deposit checks from your mobile device.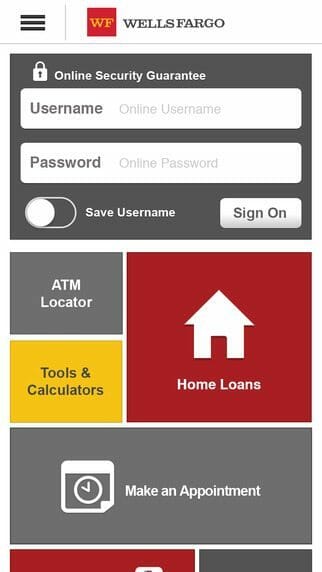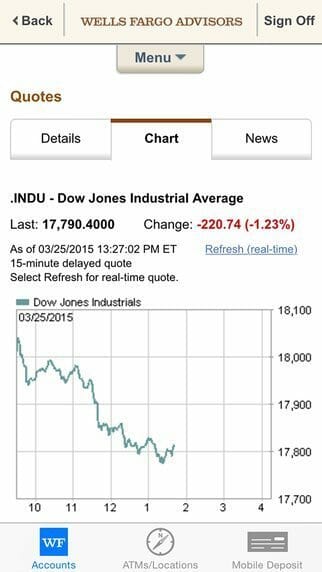 The good
Wide Array of Investments Products – Wells Fargo Advisors provides the full range of investment products. They also give you the ability to choose the level of service that you want from your investment manager.
Access to Your Financial Advisor – You can use the manager, a team of Wells Fargo advisors, an outside manager, or go the do-it-yourself route.
Streamlined Banking and Investing – As a client of the Wells Fargo organization, you also have access to all of the banking services that the company has available.
Reasonable Fee Structure – The $100 annual fee is waived if you meet certain requirements.
The bad
High Minimal Investment Requirement – The one area of improvement is in regard to the minimum initial investment. At $100,000, it's beyond the reach of most small or new investors.
The bottom line
Wells Fargo Advisors offers an excellent package for anyone who already banks with Wells Fargo and wants to streamline their banking and investments, or is you're looking for professional investment management with a reasonable fee structure.