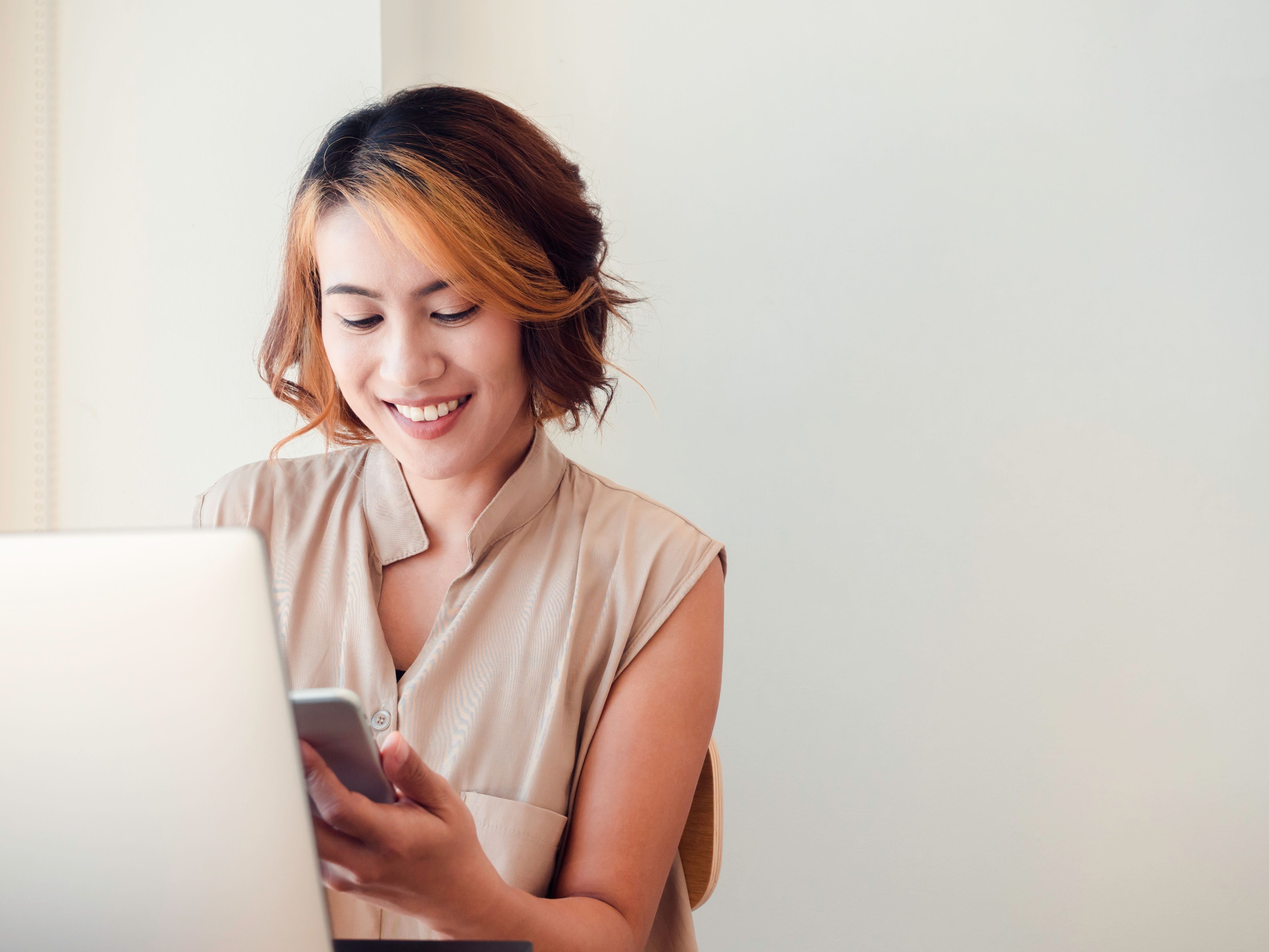 SoFi Active Investing vs. Robinhood – Which broker is best for you?
tete_escape / Shutterstock
We adhere to strict standards of editorial integrity to help you make decisions with confidence. Please be aware that some (or all) products and services linked in this article are from our sponsors.
We adhere to strict standards of editorial integrity to help you make decisions with confidence. Please be aware that some (or all) products and services linked in this article are from our sponsors.
These days, there are so many commission-free brokers you can use to start investing. But while brokers all promote different sign-up bonuses or that they're your best option, it's hard to pick a winner since you have so many choices.
SoFi Active Investing and Robinhood are two leading brokers that cater to new investors who want an easy way to trade. But despite being commission-free, there are some differences in available investments and unique features that differentiate the two companies.
Our SoFi vs. Robinhood breakdown is covering these differences and the pros and cons to help you find the best broker for you.
About SoFi
SoFi is an online bank and financial services company that was founded in 2011. Since its inception, the company has grown to over 4 million members and become one of the most popular investing platforms for millennials and new investors.
SoFi Active Investing is its commission-free broker that lets you trade stocks, ETFs, and crypto. But the company also has numerous other features, including a robo-advisor, loan products, and cash management account.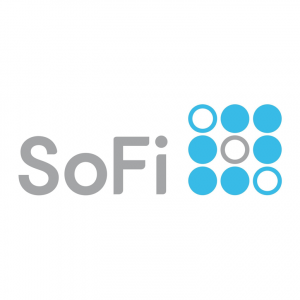 About Robinhood
Robinhood is a leading online broker that began in 2013. Like SoFi Active Investing, you can also trade stocks and ETFs on Robinhood without paying commissions. But the platform is also very popular for its commission-free options trading and easy-to-use mobile app.
The company also grew rapidly in 2021 as more beginner investors flocked to fee-free online brokers to start trading. In December 2021, Robinhood had over 17 million monthly active users, making it significantly larger than SoFi.

SoFi vs. Robinhood – Trading fees
Both SoFi Active Invest and Robinhood offer commission-free trading for stocks and exchange-traded funds (ETFs). This is in-line with the wave of brokers that are going commission free. You still pay small fees that FINRA charges brokers, but this is barely noticeable and a regular fee for brokers.
One massive difference between SoFi and Robinhood is that Robinhood also offers commission-free options trading. Most brokers charge $0.65 per contract, so if you frequently trade options, Robinhood could help you save on fees.
It's also worth noting that many SoFi ETFs have high expense ratios. For example, SoFi's WKLY ETF has a 0.49% annual fee, and the TGIF ETF has a 0.59% fee. This is why SoFi Automated Investing, the platform's robo-advisor service, isn't as "fee-free" as meets the eye.
Winner: Both platfoms are commission-free but Robinhood also has commission-free options trading
SoFi vs. Robinhood – Available investments
Both SoFi and Robinhood are a bit limited in terms of available investments compared to other leading online brokers:
As mentioned, the main difference is that you can trade options with Robinhood unlike SoFi. But neither broker supports mutual funds, bonds, or CDS like you find with many other online brokers. However, both SoFi and Robinhood support IPO investing. These opportunities aren't always available and can have different investing requirements. Additionally, IPO investing can be quite risky.
Both brokers also let you invest in fractional shares. There's a $0 account opening requirement, and SoFi has a $5 minimum for fractional shares whereas Robinhood's minimum is $1. Either way, fractional shares are an excellent way to start investing with little money, so it's nice both platforms have this option.
Winner: Robinhood takes a slight edge since it offers options trading.
SoFi vs. Robinhood – Crypto trading
If you want to invest in cryptocurrency, SoFi Active Invest and Robinhood have the basics you need. With SoFi, you can trade popular cryptos starting with just $10. At the time of writing, 30 cryptocurrencies are available, including:
Cardano
Dogecoin
Filecoin
Litecoin
Polkadot
Solana
Uniswap
SoFi works with crypto exchange partners like Coinbase to securely process trades. You pay a 1.25% transaction fee on every trade, which is the main downside. And currently, you can't transfer the crypto you buy to another wallet. This means the only way to move your crypto is to sell it for fiat and then withdraw your funds. SoFi states adding external wallet support isn't a planned feature at this time.
As for Robinhood, it offers fewer altcoins and only has 11 available cryptocurrencies at the time of writing. You can start trading with just $1, and you get the major coins like BTC and ETH plus popular options like Solana and Shiba Inu. But unlike SoFi, Robinhood is rolling out the ability to receive and send crypto to other wallet addresses. This is a massive advantage over SoFi since the more control you have over your funds, the better.
Robinhood advertises it has commission-free crypto trading, but this is somewhat misleading. You still pay spread fees which are quite high and comparable to SoFi.
Either way, we don't recommend SoFi or Robinhood for crypto trading. You're much better off using a dedicated cryptocurrency exchange like FTX.US, Crypto.com, or Gemini where you have more tools and lower fees.
Winner: Tie — Both SoFi and Robinhood are lackluster for crypto trading.
SoFi vs. Robinhood – Account types
Currently, SoFi Active Invest customers can open several account types, including:
Traditional, Roth, SEP, and Rollover IRAs
Individual taxable account
Joint accounts
In contrast, Robinhood only offers individual taxable accounts and retirement accounts. This is a significant advantage of SoFi if you want to invest through tax-advantaged accounts.
Winner: SoFi supports more account options than Robinhood.
SoFi vs. Robinhood – Security
Both SoFi and Robinhood are safe brokers that take numerous steps to protect your funds and personal information. With SoFi, you can get up to $1.5 million in FDIC insurance, and your brokerage account gets up to $500,000 in SIPC insurance. As for Robinhood, you can get up to $1.25 million in FDIC insurance and the same $500,000 in SIPC insurance.
For crypto, both companies use security measures like storing a majority of assets in cold storage to improve security. Currently, SoFi doesn't state it has any digital asset insurance. In contrast, Robinhood carries crime insurance that protects some of its digital assets. But we still don't think you should use either broker for crypto investing.
Winner: Robinhood takes a slight edge thanks to its crime insurance.
SoFi vs. Robinhood – Customer support
Both SoFi and Robinhood offer phone customer support. However, Robinhood has 24/7 support while SoFi's support hours are from 5:00am to 5:00pm PT during the week and are closed on weekends.
At the time of writing, SoFi has a 2.5 star rating on Trustpilot and Robinhood has a 1.1 star rating. Common complaints for both platforms include slow and frustrating customer support experiences. This is clearly an area where both brokers can improve. If you want an option with much better support (and physical locations), we suggest TD Ameritrade.
Winner: Tie — Both companies could improve their customer service.
Unique SoFi features
One reason people like SoFi is that it has so many products and services in its ecosystem. So, as an Active Investing customer, you have access to plenty of other financial tools. Some of SoFi's most unique features include:
Free human advisors: All SoFi customers can get free advice from SoFi's team of certified financial planners.
Other SoFi products: SoFi provides members with access to loan refinancing, personal loans, mortgages, estate planning services, and other financial services.
SoFi credit card: This no-fee credit card pays you up to 3% in cash-back rewards.
SoFi money: Open a cash management account with SoFi and earn up to 1.25% APY and get up to $300 for free for setting up qualifying direct deposits.
Unique Robinhood features
As one of the best investing apps for beginners, people tend to like Robinhood because it's simple and lets them trade without paying too many fees. Plus, it has several other unique features like:
Robinhood Gold: For $5 per month, you can upgrade to Robinhood Gold and get larger instant deposits, Morningstar professional research, Level II Nasdaq data, and access to margin investing.
Margin accounts: As mentioned, Robinhood Gold customers can trade on margin. The first $1,000 of margin is included in the monthly price. You currently pay 3.5% yearly interest on margin amounts over $1,000, which is a very competitive margin rate.
Free stock rewards: New Robinhood customers can get a free stock valued between $5 and $200 for opening and funding an account.
Cash card: Robinhood's cash card lets you automatically round-up purchases similarly to Acorns so you automatically invest. You don't pay monthly fees and you can also get paid early and set up automatic investments. Plus, you earn weekly bonuses on your round-ups to encourage diligent investing.
SoFi Active Invest pros and cons
Pros
Free access to human financial advisors
Commission-free stock and ETF trading
More cryptocurrency selection than Robinhood
Use other SoFi services, like its robo-advisor or cash management account
Supports joint accounts
Cons
Expensive crypto trading fees
Doesn't support options or margin trading like Robinhood
You can't send crypto from SoFi to another wallet
Many SoFi ETFs have high expense ratios
Poor customer service
Robinhood pros and cons
Pros
Commission-free stock and ETF trading like SoFi plus free options trading
Robinhood Gold provides much more market research and data
Get a free stock for signing up
Earn rewards and build good investing habits with Robinhood's cash card
Very easy-to-use app
Robinhood is rolling out support for sending crypto to other wallets
Cons
High crypto spread fees
Fewer cryptocurrencies than SoFi
Poor customer service
Who should use SoFi?
In our opinion, SoFi's main selling point is that you get free access to human financial advisors. It's also an excellent online broker if you plan on using its other services, like SoFi Money, SoFi Automated Investing, or its cash management account. In fact, its cash management account has higher interest rates than many high-yield savings accounts, so it's an excellent option for parking idle cash. But if you want to trade options, SoFi definitely isn't the right broker for you.
Get started with SoFi
Who should use Robinhood?
We think Robinhood is best for anyone who wants to dabble in stock, ETF, and options trading. The app is incredibly easy to use, which is why it's grown in popularity so quickly. We don't suggest Robinhood's crypto investing options at this time. But the fact the platform is rolling out improvements like crypto transfers is a plus.
Get started with Robinhood
Both SoFi and Robinhood are incredibly popular, particularly for younger investors who are just dipping their toes into stock and ETF trading. And if you make use of their unique features, you can certainly make the most out of either company.
If you're looking for mutual funds, bonds, and more banking features, we prefer options like TD Ameritrade and Ally Invest. But for simple, low-fee trading, you can't go wrong with either Robinhood or SoFi. Just be aware customer service isn't always rapid or stellar, so keep this in mind when signing up.