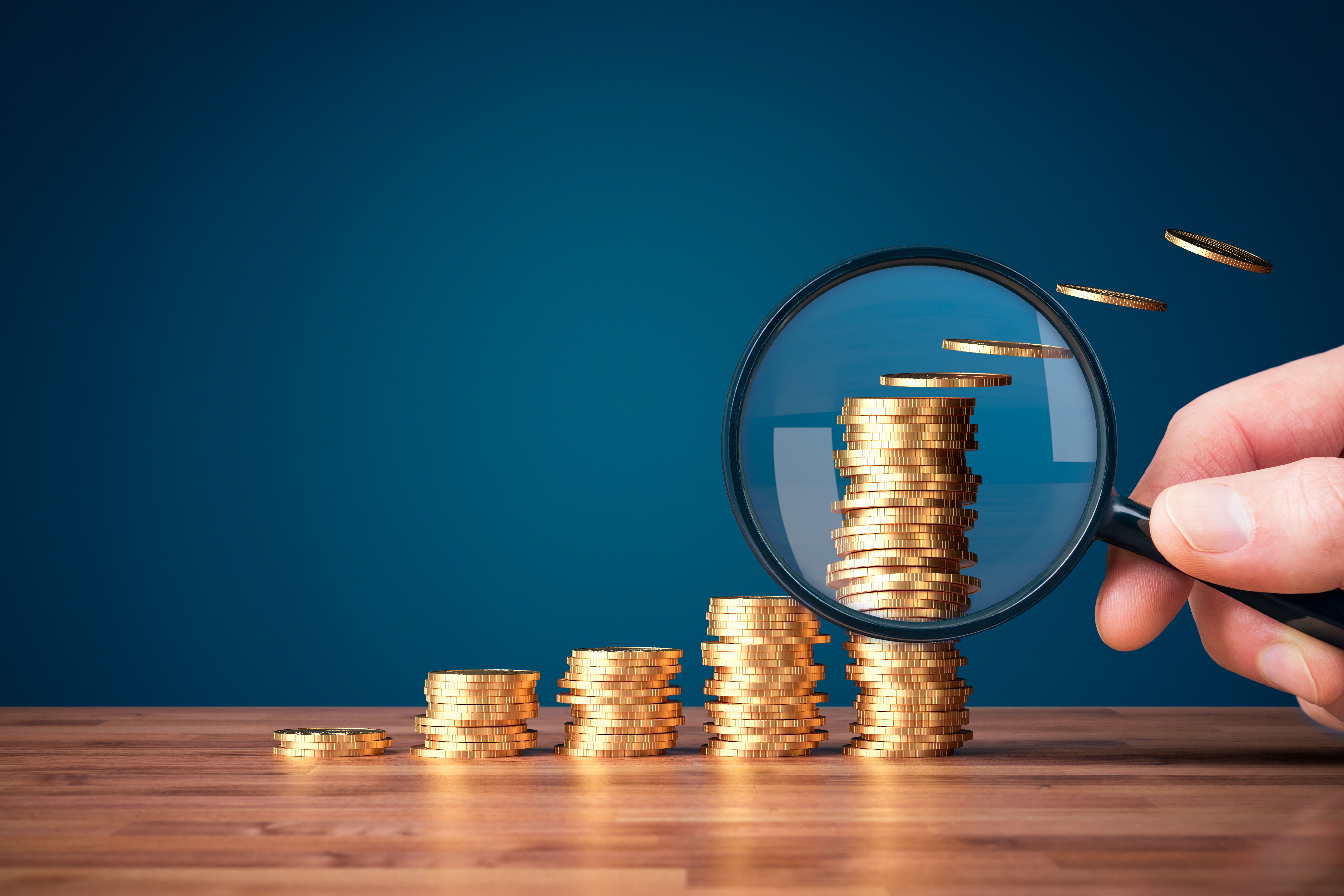 Jirsak / Shutterstock
We adhere to strict standards of editorial integrity to help you make decisions with confidence. Please be aware that some (or all) products and services linked in this article are from our sponsors.
We adhere to strict standards of editorial integrity to help you make decisions with confidence. Please be aware that some (or all) products and services linked in this article are from our sponsors.
Magnifi is an investment brokerage and search tool that offers a unique method of searching for new investments. Magnifi search works a lot like Google's search engine, where you can type in an investment idea in natural language. Then Magnifi hunts down the most relevant results. You can also open an account and buy investments through Magnifi. Or take your research to your home brokerage to buy your investments there.
What is Magnifi?
Magnifi is an online investment platform with three main features. First is a search engine that helps you find stocks and funds using natural language. Second is an investment brokerage service where you can buy and hold investments directly with Magnifi. And third, it offers managed portfolios, with Magnifi's managers choosing investments for you around a specific theme.
The service focuses on its novel approach to searching for investments. For example, you could type in something like "agriculture ETF." The search engine produces a list of potential agriculture ETF investments. It shows high-level financial details about those investments and model portfolios containing agriculture. It also offers suggestions for similar searches. And you can buy the asset in Magnifi or use the information to do more research at your preferred brokerage.
What does it offer?
Magnifi works as an investment research tool, investment brokerage and investment manager. Any investor can use the investment search engine free, which may be a helpful complement to your investment research strategy.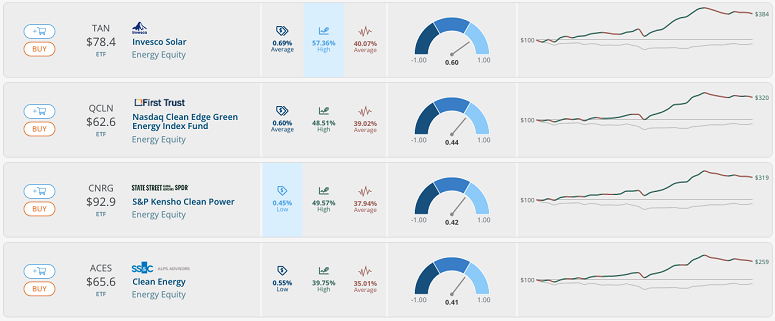 The research tool is free for individual inventors. Professionals and those with advanced needs may want to upgrade to a paid version. The Selector upgrade requires a $150 per month subscription fee.
Magnifi isn't a robust financial platform designed for managing your entire investment portfolio. It's best used in addition to other investment accounts.
Main Magnifi features
How does Magnifi work?
The investment search tools allow you to search for investments by theme, category or type. Once you've picked an investment you like, you can add it to a shopping cart to purchase it.

It's important to note that Magnifi has a relationship with certain investment companies. It earns a revenue share when sending Magnifi clients to invest. This is a conflict of interest, though Magnifi is transparent about these relationships. For example, the ARK Invest fund above is listed as a sponsored fund.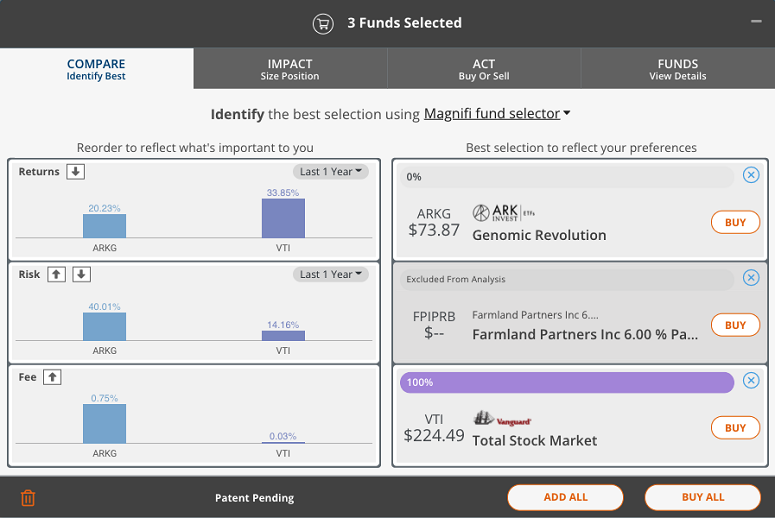 Once you add investments to your cart, compare them and decide which to buy. Magnifi gives you enough detail on each investment to help guide your decisions and help you narrow down the best options around a particular theme.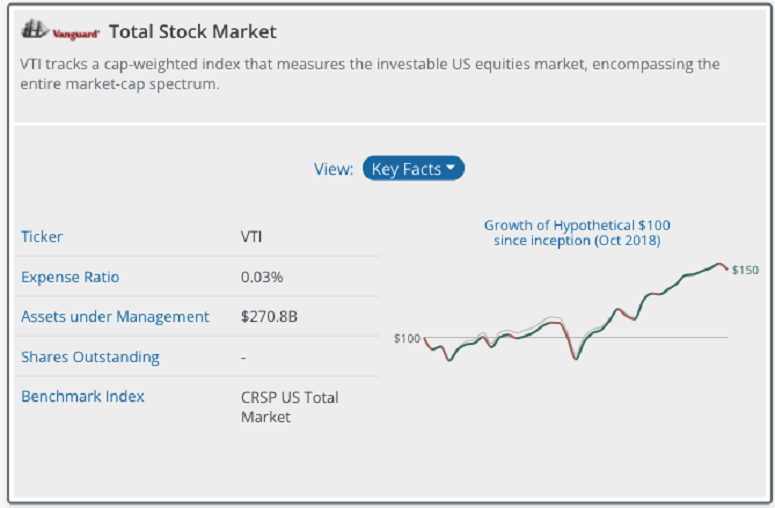 With an account held at Magnifi, you can buy investments right there. Or if you connect to an external brokerage account, you may be able to make purchases through Magnifi instead of jumping over to your brokerage to enter the trade.
Who is Magnifi best for?
The free version of Magnifi (Discovery) is useful for nearly any investor. If you're looking for a stock screener that's easy to use and works more like Google than a traditional investment tool, you'll likely enjoy adding Magnifi to your toolbox. With no cost, there's almost nothing to lose searching for investments by theme at Magnifi.
The $150/mo price tag for a Magnifi paid subscription could make it suitable for professional investment advisors, investment businesses, family offices and full-time investors. But it's unlikely that many individual investors will want want to spend that much on an investment tool.
Fees & limits
The Magnifi Discovery account is free. Magnifi Selector costs $150 per month as does Enhancer and Accounts Dashboard.
If you opt to invest in Magnifi managed portfolios, you pay a 0.23% annual fee. Magnifi automatically deducts this from your account. This is roughly in line with low-cost robo advisor accounts elsewhere. But it's more than you would directly pay for a low-cost fund.
How do I open an account?
Opening an account at Magnifi is a quick and easy process. In our test, it took less than five minutes to complete the simple forms.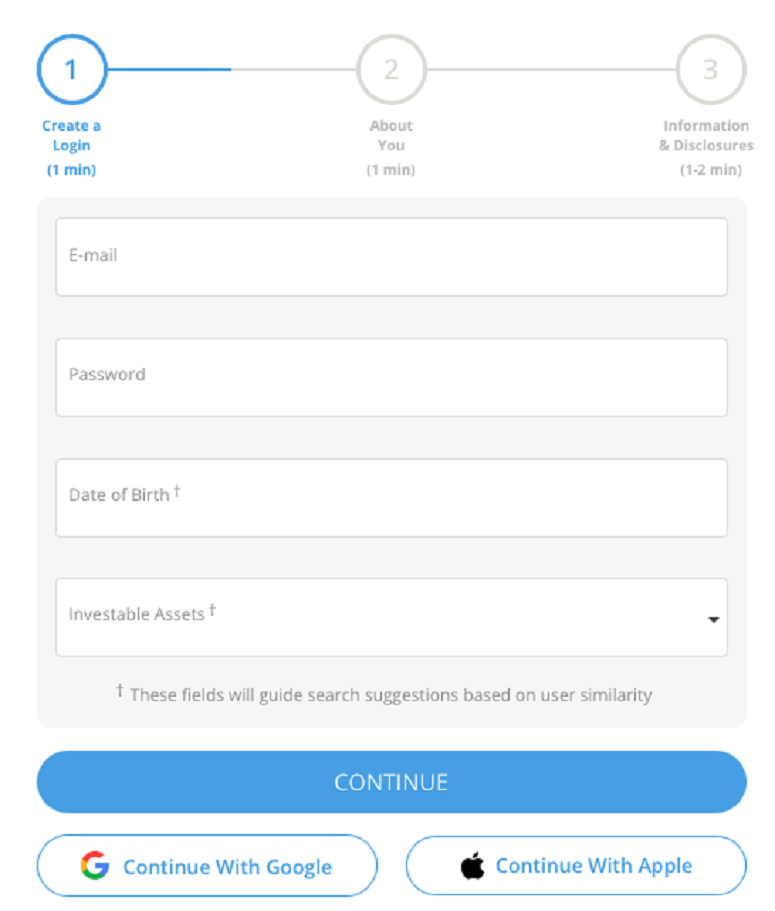 You can use the search tools instantly when you're done creating your account. But after completing the full application for a brokerage account, you have to wait for a manual account review before you can begin investing.
How's the customer service?
Customer service is available only through email. And responses are not instant. Also, help resources on the site are minimal. So Magnifi is best for users who are somewhat familiar with online investing and can do most of their investing using self-service tools.
Is Magnifi safe?
Magnifi uses standard website security for investments. You shouldn't worry too much about security if you keep your username and password safe and follow good online security habits.
The company behind Magnifi is a registered broker-dealer in compliance with SEC regulations. Apex Clearing, the firm behind Magnifi brokerage accounts, is well reputed and popular with digital brokerages.
Overall, you are as safe with Magnifi as with any online brokerage.
Pros
Free investment research tool: The main investment search tools are free for individual investors.
Financial advising resources: Financial advisors can create customized portfolios and manage accounts through several outside brokerages.
Manage external investments: Investors can connect to external brokerage accounts for portfolio analysis and investment management.
Cons
High cost for paid memberships: Unless you're a financial advisor, the $150/mo cost of Magnifi's paid plans may make them unattainable.
No options or margin trading: Magnifi does not offer short selling or options at present. If you are looking to do more active trading or seeking riskier investments, there may be other platforms.
Best alternatives
Bottom line — Is it worth it?
With zero cost to get started, you can easily sign up for a basic investment account at Magnifi to give it a try. You could find it's your new favorite investment tool.
An upgraded Magnifi account may be worth consideration for advisors and professionals but the price point will likely be too high for most individuals.
If you're curious about how the stock screener works, sign up with Magnifi for free and investigate your favorite investment themes.