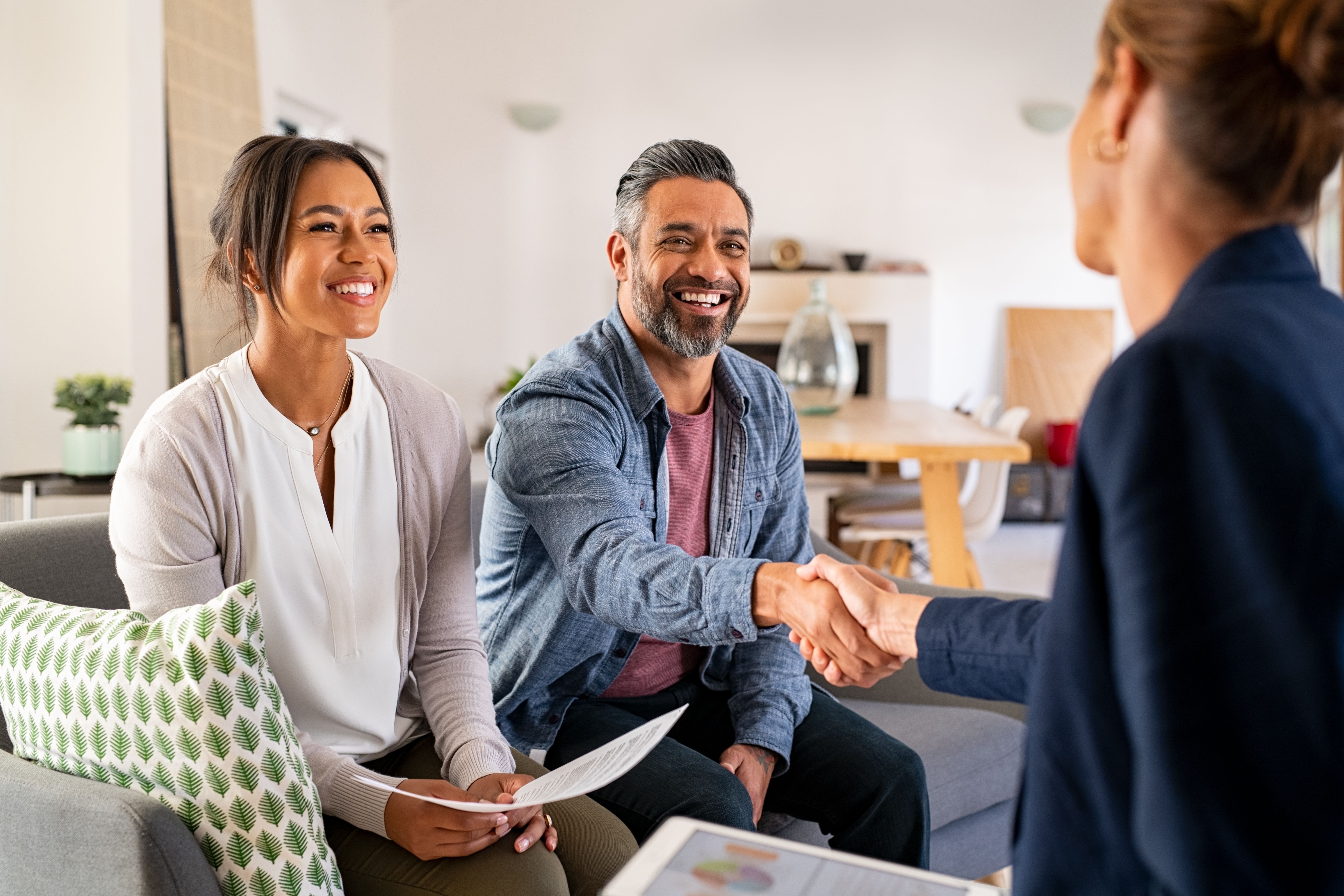 Interactive Brokers vs. TD Ameritrade
Ground Picture / Shutterstock
🗓️
Updated: July 24, 2023
We adhere to strict standards of editorial integrity to help you make decisions with confidence. Please be aware that some (or all) products and services linked in this article are from our sponsors.
We adhere to strict standards of editorial integrity to help you make decisions with confidence. Please be aware that some (or all) products and services linked in this article are from our sponsors.
Interactive Brokers and TD Ameritrade are two well known investment brokers, with particular strengths and weaknesses. There is no question that TD Ameritrade is the better choice for novice investors. Seasoned investors may prefer Interactive Brokers, especially those trading internationally and day traders.
Let's take a look at the two and compare so you can decide which one is better for your investing needs. Here's our Interactive Brokers vs. TD Ameritrade comparison.
Overview of Interactive Brokers vs. TD Ameritrade
Interactive Brokers and TD Ameritrade are two of the pioneers of the online brokerage world. These platforms contain more similarities than differences, but those differences can determine which one is best for the individual trader. Here is a basic comparison:
Feature
Interactive Brokers
TD Ameritrade
Premarket & extended trading hours
Stocks, ETFs, Mutual Funds, Options, Bonds, Futures, Crypto
Stocks, ETFs, Mutual Funds, Options, Bonds, Futures
$0 for stocks and ETFs; $0.15 – $0.65 for options contracts; $0.25 – $0.85 for futures contracts
$0 for stocks and ETFs; $0.65 for options contracts; $2.25 for futures contract
Wire, check, ACH, transfers from another firm, stock certificate transfer
Active traders and trading on margin
Newer investors who want more educational resources
About Interactive Brokers

Interactive Brokers was founded in 1993 and has long been a top choice for advanced traders. Its IBKR Pro platform was designed for these clients, but in 2019 it added IBKR Lite for retail investors, including individuals, joint owners, trust and retirement accounts.
The minimum deposit amount at Interactive Brokers is $100. However, the company recommends a minimum deposit of $25,000 for those planning to invest in numerous portfolios or in portfolios that trade heavily. This $25,000 minimum can prevent locking of the account under Securities and Exchange Commission (SEC) pattern day trading rules.
Interactive Brokers' unique features
Few brokers offer as many products, including access to nearly 26,000 mutual funds. Clients can conduct trades in more esoteric categories, including:
Warrants
Combinations
Structured products
Physical metals
Inter-commodity spreads
You can also trade four cryptocurrencies on the platform at the time of writing, including Bitcoin, Bitcoin Cash, Ethereum and Litecoin. In comparison, TD Ameritrade doesn't support cryptocurrency trading.
In addition, Interactive Brokers' Traders Academy provides free and rigorous online courses, complete with tests. So you can increase your investing knowledge no matter how seasoned of an investor you are.
About TD Ameritrade

TD Ameritrade was founded in 1975, shortly after the SEC eliminated fixed brokerage commissions.
In addition to its investing choices TD Ameritrade also offers cash management services, including online bill paying and debit and credit cards.
TD Ameritrade's unique features
TD Ameritrade provides first-rate educational materials for new investors. While Interactive Brokers also offers educational opportunities, they are geared toward sophisticated traders rather than beginners.
TD Ameritrade's fully immersive curriculum is free and easy to comprehend. Investors can learn on their own time and take advantage of courses paired with relevant webcasts, as well as the assistance of an education coach.
You can't trade cryptocurrencies on the platform at this time, but you can invest in crypto futures. And TD Ameritrade has excellent customer support, including in-person support at 200+ branches.
How are they the same?
Overall, the range of offerings on these platforms are similar. Both offer robo-advisors, advanced trading platforms and the ability to trade stocks, options, mutual funds, exchange-traded funds (ETFs) and futures.
How are they different?
Interactive Brokers offers far more no-load, no fee mutual funds than TD Ameritrade, with access to more than 40,000 funds. This makes it one of the best brokers for mutual funds. Additionally, in 2020, Interactive Brokers launched Impact Dashboard, permitting clients to identify and invest in companies sharing their values. In this sense, it offers more socially responsible investing opportunities.
Interactive Brokers also has much better margin rates than TD Ameritrade. And since options contracts can be as low as $0.15 per contract, it's much more popular for active trading than TD Ameritrade.
In contrast, getting started with TD Ameritrade is easier than with Interactive Brokers. The learning curve for the latter's proprietary trading software is much steeper than that of the former. It also offers plenty of excellent educational resources and stellar customer support.
The other difference is cost. Both brokes offer commission-free stock and ETF trades. However, TD Ameritrade charges more to trade futures, at $2.25 a contract versus the $0.25 – $0.85 at Interactive Brokers. However, Interactive Brokers charges up to $5 for crypto futures.
Finally, Interactive Brokers supports fractional shares whereas TD Ameritrade doesn't. This is a downside of TD Ameritrade if you want to invest small amounts of money, so keep this in mind.
Interactive Brokers' pricing and plans
Interactive Brokers offers three distinct plans and pricing structures, which can be a little confusing to understand.
Its volume-tiered pricing features a low broker commission that decreases depending on volume, along with related exchange, regulatory and clearing fees. If an exchange provides a rebate, some of that money is returned to the client. In the U.S., the minimum per order is $0.35, while the maximum is 1% of the trade value.
The fixed rate plan charges a low, fixed rate commission, either per share or for a preset percentage of the trade's value. When trading U.S. stocks, ETFs and warrants, these fees are passed through on all stock sales. The minimum fee per order is $1, while the maximum is 1% of the trade value.
Forex and bond trading is available at tiered pricing. For IBKR Lite, all other types of trades, with the exception of commission-free U.S. exchange listed stocks and ETFs, fall under fixed pricing. IBKR pro traders may choose between fixed or tiered pricing.
There are no fees for portfolio redemption. Inactivity fees of $1 per month are charged for IBKR Pro traders with account minimums under $1,000. Commissions on mutual funds outside of its no transaction fee funds are 3% of trade value or $14.95 per trade, whichever is less.
TD Ameritrade's pricing and plans
There are no platform or data fees and no trade minimums. Overall, TD Ameritrade has simpler and more transparent pricing than Interactive Brokers.
While online stock orders are free, clients using the interactive phone system to execute trades are charged $5 and those opting for broker assistance will pay $25.
Traders pay a $6.95 commission for online trades of over-the-counter (OTC) stocks, which are not listed on U.S. exchanges. TD Ameritrade charges up to $74.95 for mutual funds outside of its no-transaction-fee offerings. It does not impose inactivity fees.
Paper trading comparison
Novice traders should have access to a simulator, so they can "paper trade" and learn to develop trading strategies before using their own funds. Interactive Brokers' paper trading account allows clients to use its entire range of trading facilities in a simulated environment, but is only available to those whose regular trading accounts are approved and funded. Demos are available on the website so potential clients can get a system functionality overview.
TD Ameritrade offers its paperMoney virtual stock market simulator. Designed for those learning a new strategy, paperMoney is available on the thinkorswim trading platform. Along with paper trading, those using the simulator can research stocks outside of their knowledge base and experiment with different asset classes.
Mobile apps comparison
TD Ameritrade features two mobile apps. The TD Ameritrade app, with its intuitive design, allows you to trade stocks and ETFs easily. This app offers the ability to set up price alerts, receive real-time quotes, access watch lists and search integrated charts with indicators. Users can also access third-party research and analyst reports.
Active traders may appreciate TD Ameritrade's thinkorswim mobile app. This app contains all of the standard app's features, along with the ability to trade forex in segregated sub-accounts. Its charting and analysis allows clients to build their own order execution. Users have access to thinkScript, a proprietary programming language, to test algorithms for highly specific results.
Interactive Brokers' IBKR mobile app allows clients to access more than 135 global markets. Clients can trade stocks, futures, options, future options and forex while on the go, while receiving the same institutional quality research and more than 50 data columns available on its desktop trading platform.
Foreign investments comparison
When it comes to international trading, Interactive Brokers is the clear winner, as TD Ameritrade only permits trading in U.S. markets. In contrast, Interactive Brokers offers access to 135 exchanges in 33 countries and 23 currencies.
Customer service comparison
Interactive Brokers provides 24-hour customer service on business days. Online chat services are available to current clients.
Clients can reach TD Ameritrade's customer service by phone 24/7 for live chat, a rarity in the online brokerage world. Technical support is available Monday through Friday, 7 a.m. to 6 p.m. ET. It also has 200+ physical branches and offers some of the best customer service out of the top brokers.
How safe are they?
As members of the Securities Investor Protection Corporation (SIPC), Interactive Broker and TD Ameritrade client assets are protected up to $500,000 in value, which includes $250,000 in cash awaiting reinvestment. Should a SIPC member firm fail and lose the ability to meet the obligations of securities clients, SIPC also provides protection for such firms against losses.
In the event of a brokerage insolvency, TD Ameritrade also provides each client with $149.5 million of protection for securities and $2 million of protection for cash via supplemental coverage through London insurers.
As for security features, TD Ameritrade offers an asset protection guarantee if cash or securities are lost due to unauthorized trading. It offers numerous security downloads to protect client accounts, including TrendMicroTM HouseCall and Symantec security check.
Interactive Brokers security features a secure login system, an extra layer of security, at no charge for clients. This system requires the use of a free physical security device or a digital security app for smartphones. The secure login system mandates an extra step when logging into the account by entering a randomly generated security code.
Who are they best for?
Active traders and investors desiring access to global markets will likely prefer Interactive Brokers. Their low margin rates make daily trading cheaper over the long term. It's also a better choice for options trading due to lower potential trading fees.
Novice and intermediate investors may find TD Ameritrade the better choice. The platform offers additional educational resources as well as bricks-and-mortar branches in which those just starting out can get advice in person. It also has a simpler fee structure than Interactive Brokers.
Interactive Brokers vs. TD Ameritrade: Which option is best?
If you want an easy-to-use broker with low, transparent fees and excellent customer support, TD Ameritrade is for you. It also has in-depth research offerings to help newer investors learn the ropes. And you can still trade most asset classes like you can with Interactive Brokers with the exception of crypto.
If you plan on trading options or on margin, Interactive Brokers is superior to TD Ameritrade. We also like that it offers fractional shares, and it has plenty of in-depth research offerings as well.
Ultimately, picking a winner between Interactive Brokers or TD Ameritrade depends on how actively you trade and what type of trading you do. But both brokers offer competitive pricing and a range of features investors can take advantage of.