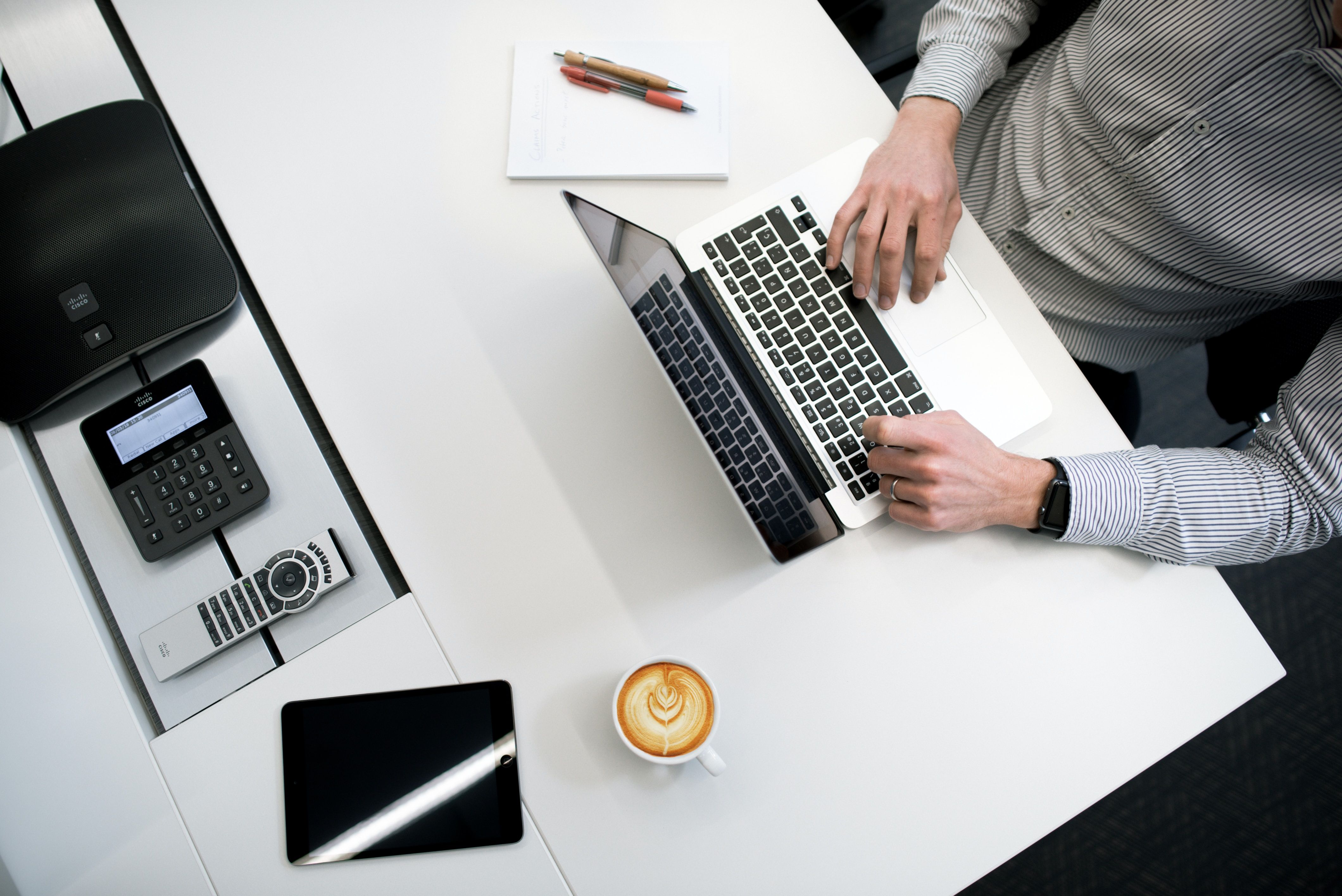 TD Ameritrade vs. E*TRADE vs. Robinhood
🗓️
Updated: December 21, 2022
We adhere to strict standards of editorial integrity to help you make decisions with confidence. Please be aware that some (or all) products and services linked in this article are from our sponsors.
We adhere to strict standards of editorial integrity to help you make decisions with confidence. Please be aware that some (or all) products and services linked in this article are from our sponsors.
E*TRADE, TD Ameritrade and Robinhood are all online investment brokers with an emphasis specifically on self-directed investing. But that's where the similarities end. Each broker has its own features and benefits that make it unique from the others. And while E*TRADE and TD Ameritrade do have certain similarities, the details between each make all the difference. Meanwhile, Robinhood is virtually its own "thing" in the investment industry.
Let's compare the three to help you decide which might work best for your investing activities.
About TD Ameritrade

Founded in 1971 and based in Omaha, Nebraska, TD Ameritrade is part of the Toronto Dominion Bank, which is the source of the abbreviation "TD." TD Ameritrade is, of course, affiliated with TD Bank, which operates more than 1,300 branches in 15 East Coast states plus Washington, D.C. With $384 billion in total assets, TD Bank is the ninth-largest bank in the United States.
The connection between TD Ameritrade and TD Bank is more than incidental. While TD Ameritrade provides full-service investment brokerage services, you can also bank through TD Bank. There are bank-based financial professionals available at branches, giving you a wider face-to-face capability for your investments.
TD Ameritrade itself has approximately 360 branches around the country. It also has one of the top investment platforms in the industry and consistently ranks among the best brokerage firms available. It provides full-service investing for self-directed investors. It also offers its Essential Portfolios robo advisor, and its Select Portfolios actively managed portfolio for larger accounts. And its Personalized Portfolios offer wealth management for investment accounts with at least $250,000.
About E*TRADE

Founded in 1982, E*TRADE was launched specifically as an online trading platform. The company now has more than $65 billion in assets under management, and while it's not one of the larger brokerage firms, it's rapidly growing into one of the most popular.
Part of the reason for this popularity is that it has one of the best trading platforms in the industry. Investment options are also almost unlimited, allowing you to invest in individual stocks, bonds, mutual funds, exchange-traded funds (ETFs), options, futures, and FOREX.
E*TRADE also offers four managed investment options, including its Core Portfolios Robo advisor. And for more hands-on wealth management, it offers its Blend Portfolios, Dedicated Portfolios, and Fixed Income Portfolios. These three include active management and the ability to work directly with a financial consultant.
E*TRADE also offers its own online banking unit, enabling you to bank where you invest.
About Robinhood

Robinhood is a relative newcomer on the investment scene, having been launched only in 2013. But given that it's a completely commission-free trading platform, it's easy to see why the service has been growing so rapidly.
The platform offers extremely limited customer service and is therefore designed almost exclusively for experienced self-directed investors who don't need broker assistance or many of the investment tools and services investors have come to expect from full-service brokerages.
It also offers a relatively limited menu of investment options. You can trade stocks, exchange-traded funds (ETFs), and options, but not mutual funds, bonds, and other investments. However, you can buy Bitcoin and other cryptocurrencies with Robinhood.
Advertiser Disclosure – This advertisement contains information and materials provided by Robinhood Financial LLC and its affiliates ("Robinhood") and Moneywise, a third party not affiliated with Robinhood. All investments involve risk, and the past performance of a security or financial product does not guarantee future results or returns. Securities offered through Robinhood Financial LLC and Robinhood Securities LLC, which are members of FINRA and SIPC. Moneywise is not a member of FINRA or SIPC.
How are they the same?
Apart from the fact that all three are investment platforms, there are only a few similarities with certain features:
All three investment platforms provide self-directed investment brokerage services.
All three brokers offer commission-free stock, option, and ETF trades.
All three platforms provide investor access online and via iOS and Android mobile apps.
How are they different?
The three services have more differences than anything they might have in common:
Investor profile — All three platforms are designed for self-directed investors
Investments offered –E*TRADE and TD Ameritrade offer all types of investments; Robinhood offers only stocks, options, and ETFs, as well as cryptocurrencies, which E*TRADE and TD Ameritrade don't.
Customer service — E*TRADE offers 24/7 customer service by live chat; TD Ameritrade is available 24/7 by phone, live chat, email, and text; Robinhood restricts customer service to email only.
Local branches –E*TRADE has 30 local branch offices; TD Ameritrade has 360, plus more than 1,300 TD Bank branches; Robinhood has no local branches.
Unique features
E*TRADE
E*TRADE offers several unique features:
A robo advisor and several wealth-management options.
Access to E*TRADE, offering free checking, a high interest-rate savings account, and a line of credit (LOC).
With the LOC, you can borrow against any eligible accounts with $50,000 or more in combined collateral value for any purpose except the purchase of securities on margin. The interest rate is lower than margin interest rates, and you can repay on your own schedule.
Open an E*TRADE account
TD Ameritrade
TD Ameritrade is a full-service investment broker, well designed for self-directed investing. But it also offers a robo advisor and several wealth-management choices, primarily for larger investors.
But perhaps the most distinguishing factor the company offers is the tie-in with TD Bank. The bank offers full-service banking, including commercial banking and hundreds of branches up and down the East Coast. It's a perfect combination of investing and banking under the same roof. And with it, you get the type of face-to-face contact that's become highly unusual with investing.
Open a TD Ameritrade account
Robinhood
Robinhood's main feature is commission-free trading for stocks, options, and ETFs. There's no "gotcha provision" either — it's true commission-free trading. It doesn't even charge an annual fee to maintain your account. Even more unique is the ability to trade cryptocurrencies on the platform. That's the type of investing usually reserved for cryptocurrency exchanges. But as cryptocurrencies continue to grow in popularity, Robinhood is well-positioned to be an industry leader (even though that got hit lately).
Robinhood is also designed as a pure self-directed trading platform. There are no managed portfolio options available, and the investment menu is limited to just stocks, options, ETFs, and cryptocurrencies. The platform doesn't offer bonds or mutual funds, nor does it provide a mobile app.
Open a Robinhood account
Minimum initial investment
E*TRADE requires no minimum to open a brokerage account. But it has relatively high minimums for its managed options. Managed account minimum investments are as follows:
Core Portfolios robo advisor, $500.
Blend portfolio, $25,000
Dedicated portfolio, $150,000
Fixed Income portfolio, $250,000
TD Ameritrade has no minimum initial investment requirement. Naturally, you'll need to fund your account to begin investing. Like TD Ameritrade, Robinhood has no minimum required investment. You'll need to fund your account to begin trading, but how much that is will be your choice. TD Ameritrade and Robinhood have no minimum initial investment requirement.']
Standout features
E*TRADE
E*TRADE's biggest feature is its huge assortment of investment options, including more than 4,400 no-fee mutual funds.
Another E*TRADE standout feature is its specialization in options trading. The trading platform is optimized for options trading and is considered one of the best in the industry. Similar to stocks and ETFs, it also offers discounted fees to frequent options traders.
TD Ameritrade
TD Ameritrade's main standout feature is the tie-in with TD Bank. The two are closely associated, so you can maintain investment activities at one of the bank's more than 1,300 branches. And unlike E*TRADE, which has an online — but limited — banking service, TD Bank is a full-service bank and offers commercial services to small businesses, as well as loans to all consumers.
TD Ameritrade also has more than 360 branches around the country, adding a face-to-face component to your investing activities.
Robinhood
Robinhood has two standout features. The first and most obvious is that it offers commission-free trading. It charges no commissions or fees of any kind for its basic account. It's one of only two or three investment platforms available where this is possible. It does charge a $5 monthly fee for its margin-lending service, Robinhood Gold.
The other standout feature is the ability to trade cryptocurrencies. Sure, you can do that on a cryptocurrency exchange. But if you want to hold cryptocurrency as part of your overall portfolio, Robinhood lets you do that, along with investing in stocks, ETFs, and options. There's no need to maintain a dedicated cryptocurrency exchange account.
Winner — A three-way tie. On the surface, Robinhood wins on fees and commission-free trading. But E*TRADE offers a full range of investment options (except cryptocurrencies) and has several managed portfolio options. TD Ameritrade offers a very large network of brick-and-mortar offices across the country and bank branches that offer full-service banking.
Customer service
E*TRADE customer support is available 24 hours a day, seven days per week, by live chat. Phone contact is available Monday through Friday from 8:30 a.m. to 8:30 p.m., Eastern Time. It also has a mobile app with full capabilities.
TD Ameritrade is available 24/7 by phone, live chat, text, and email. Like E*TRADE, it has a full-service mobile app. But you can also get customer service at any of hundreds of TD Ameritrade offices and TD Bank branches.
Robinhood provides even less customer service availability. The company can be contacted only by email, as there is no phone contact capability.
Winner — TD Ameritrade, and it is not even close. 24/7 contact through multiple channels, plus hundreds of local branch offices, makes it the hands-down winner.'
Security
All three accounts come with SIPC coverage, which protects investor's funds from a broker failure, up to $500,000 in securities and cash, including up to $250,000 in cash claims.
For direct account security, E*TRADE offers $0 liability against unauthorized use of your account, as well as complete payment protection, information privacy, optional digital security ID, and smart alerts by text or email.
TD Ameritrade uses advanced firewalls to keep unauthorized parties from accessing your personal information. It also uses anomaly detection and intrusion detection technology to determine unusual behavior. The website uses 128-bit encryption for the transmission of all data between the site and your computer. In the event of an unauthorized disappearance of cash or securities, TD Ameritrade provides its Asset Protection Guarantee; you'll be reimbursed for any cash or securities lost due to unauthorized activity.
Robinhood encrypts sensitive information, like your Social Security number, before storage. Both the mobile and web applications securely communicate with servers using transport layer security (TLS) protocols. No online banking credentials are stored, and you can secure access to your mobile app using TouchID, FaceID, or custom pin code. Robinhood also offers two-factor authentication.
Winner — TD Ameritrade. The Asset Protection Guarantee plan is exactly what investors are looking for.
Who are they best for?
Since each of the three platforms has specializations, each can be the perfect platform based on your own investment preferences.
E*TRADE
E*TRADE is perfect for high-frequency traders who want the availability of all the tools, research, and support of a full-service platform. That includes investors who want to invest in penny stocks, mutual funds, bonds, FOREX, and futures (none of which are offered on Robinhood). It will also be a good choice if you either want your entire portfolio professionally managed or you want a mix between self-directed investing and managed options.
Open an E*TRADE account
TD Ameritrade
Basically, TD Ameritrade is the best choice of the three for any investor who also wants the face-to-face benefit that comes with the hundreds of branches the company has available.
It's also the best broker for anyone who wants to have the availability of full-service banking with their investing activity. TD Bank provides just that.
Open a TD Ameritrade account
Robinhood
Robinhood is best for very active self-directed investors who are solely concerned with eliminating trading commissions. Since there are few tools and no broker advice, you'll need to have access to those services from outside sources.
Open a Robinhood Account
Which is the best?
When it comes to total service level, TD Ameritrade has to be declared the overall winner. It has everything E*TRADE has but also comes with full-service banking and hundreds of branches.
But E*TRADE goes TD Ameritrade one better, with lower-cost frequent trading. It may be that the frequent trader will see E*TRADE as the best. Meanwhile, the less-frequent trader, who is also interested in banking services, will lean toward TD Ameritrade.
Robinhood can be declared the clear winner in just one category, and that's commission-free trading. If you're a frequent, self-directed trader who has all the necessary investment resources from outside sources, Robinhood may be a good choice. The cryptocurrency factor also figures in Robinhood's favor, but it isn't a deciding factor due to the limited number of people who invest in them.
There really is no one best investment broker between the three. The only thing that matters is what your own investment preferences are and which platform will work best for you. Just keep in mind that all investments involve risk, including the possible loss of capital.
Alternatives

If you're not sure that E*TRADE, TD Ameritrade or Robinhood are for you, there are other alternatives.
One platform that is especially great for active traders is Zacks Trade. Zacks Trade is an online discount broker with low trading fees and lots of resources, although we recommend them for more experienced users. You can trade stocks, stocks, options, and other securities. And best of all, they have an a la carte service so you only pay for the services that you need.