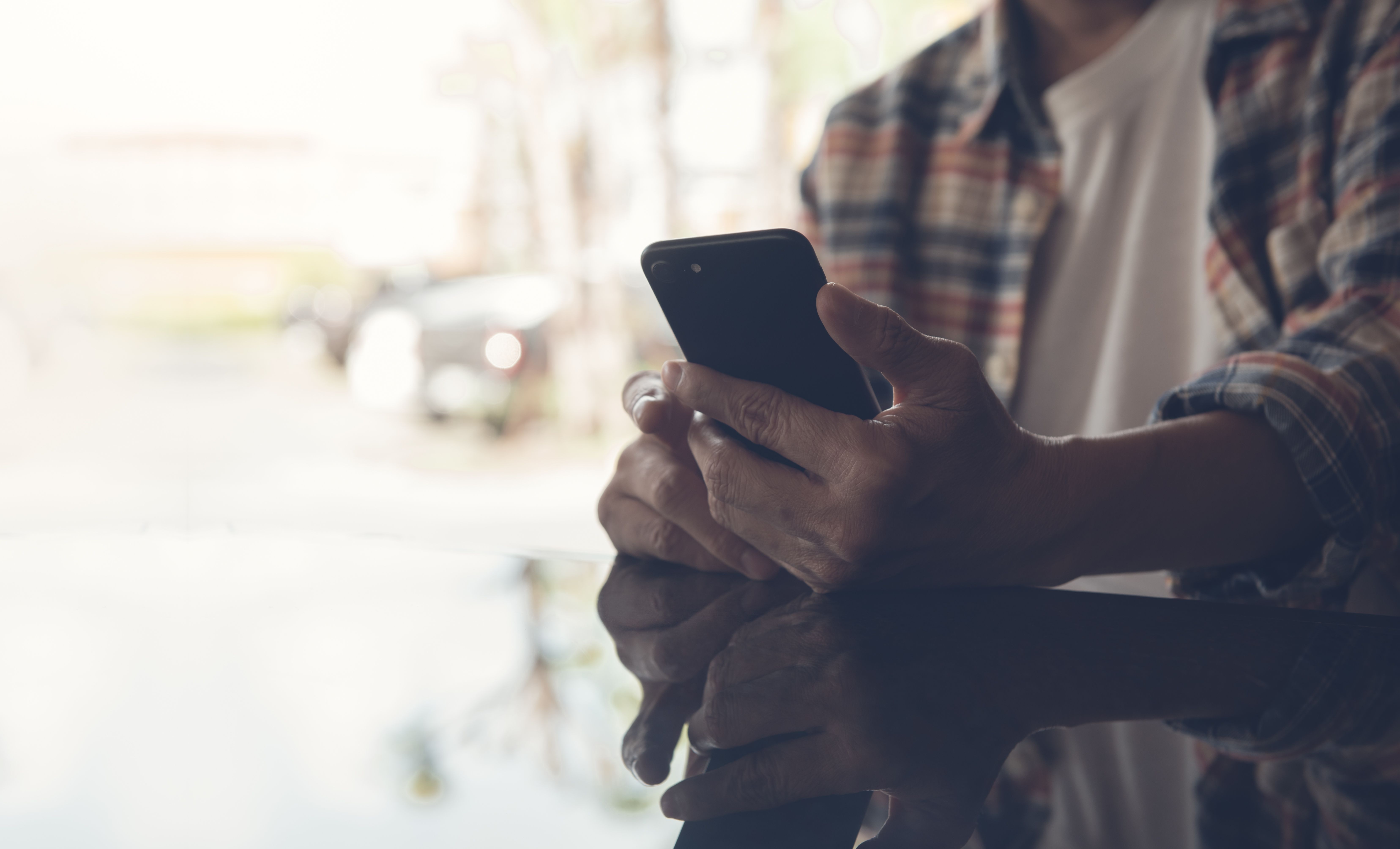 TippaPatt / Shutterstock
We adhere to strict standards of editorial integrity to help you make decisions with confidence. Please be aware that some (or all) products and services linked in this article are from our sponsors.
We adhere to strict standards of editorial integrity to help you make decisions with confidence. Please be aware that some (or all) products and services linked in this article are from our sponsors.
A multi-family is a building or group of buildings with multiple housing units, such as an apartment complex or condominium building. Residential units in a multi-family are often attached as with townhouses or stacked on top of each other like an apartment building.
Our DiversyFund review is covering exactly how this crowdfunding platform works, what to expect, and how to decide if it's right for you.
What Is DiversyFund?
DiversyFund is a real estate investment company that acquires and develops multi-family properties across six different states. To date, the platform has over 500,000 investors and a real estate portfolio with an estimated value of $175 million.
The main difference between DiversyFund and many real estate crowdfunding sites is that DiversyFund is its own sponsor and dealer, whereas some competitors just match investors with available deals.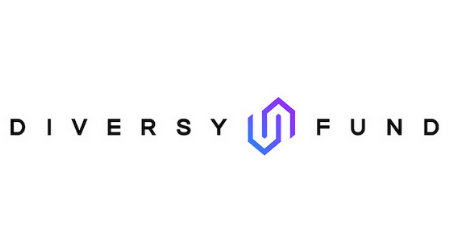 This means DiversyFund acquires existing multi-family properties, makes changes to the property like renovations, and earns rental income from those properties. It has skin in the game alongside investors, which means investors and DiversyFund have goals that align.
Unlike publicly-traded REITs that allow you to buy and sell shares on the market exchanges, DiversyFund's REITs are private funds. However, the minimum investment is just $500, and both accredited and non-accredited investors can participate. This makes DiversyFund an effective way to invest in real estate without much money if you're just getting started.
DiversyFund's singular focus seems to be a strength, allowing the company to narrow in — and potentially realize some economies of scale — on one commercial real estate niche.
How does DiversyFund work?
Anyone can set up an account on DiversyFund's platform. Once your account is set up, you link your brokerage or bank account and invest immediately into the platform's public, non-listed REITs with a minimum of $500. All the investments have already been underwritten using SEC guidelines and are pre-packaged into a diversified portfolio of commercial real estate.
At the time of writing, DiversyFund offers three different REITs you can invest in:
Growth REIT I (currently cash flowing)
Growth REIT II (currently cash flowing)

REIT III (currently in acquisition)

All three REITs use a value-add approach, which means DiversyFund intends to upgrade properties somehow to increase future rental income. The goal is potential double-digit returns for investors through rental income and eventual property liquidation.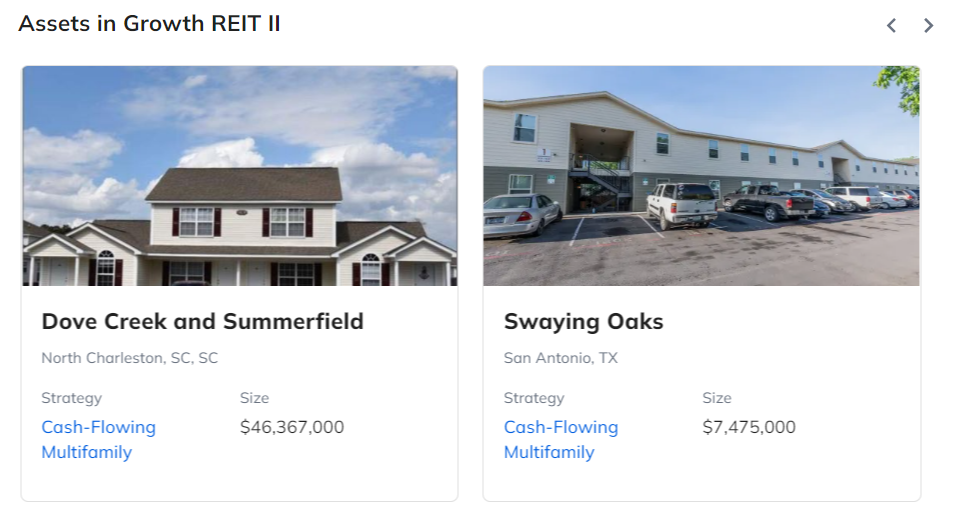 You can view a list of properties in the cash-flowing REITs. As for REIT III, DiversyFund is still in the process of acquiring two different properties.
Note: DiversyFund doesn't pay out quarterly or annual dividends to investors like some of its competitors. You actually earn dividends each month, but this income is automatically reinvested back into the REIT.
To pay investors, DiversyFund follows a four-step process: acquisition, renovation, cash-flowing, and liquidation. Investors get a lump-sum payment following liquidation, and DiversyFund usually has a five to seven year target holding period.
How does DiversyFund choose properties?
When acquiring properties, DiversyFund looks for multi-family properties that fit three specific criteria. The property must be:
1.

Located in a metro area that's growing economically – market growth

2.

Already cash-flowing – stable income producer


3.

A good candidate for value-add investing strategy – strategic improvements will increase cash flow, making the property more valuable

One of the significant differences between residential and commercial real estate investing is that, while residential properties have a value that's based on supply and demand for the property itself, commercial properties are valued by the amount of revenue they produce. Multi-family properties are commercial, with their market value being derived by the annual income the rents deliver to owners.
In a multi-family property, cash flow (i.e., rental income) can be improved by increasing income or decreasing costs, or any combination of the two. A strategic yet inexpensive improvement can have a significant impact on the resale value of a multi-family if it increases the revenue generated each month.
DiversyFund looks for multi-family properties where the rental income produced could be increased with some improvements. Perhaps, the units are producing below-market rent because they need updating. Or there's an opportunity to add units to an existing building economically. By making strategic improvements to an existing multi-family, DiversyFund pushes up the property value by increasing the cash flow from rental income.
DiversyFund features
No investor choices: Investors can't pick and choose which multi-family properties they want to invest in. The REIT holds a mixed bag of pooled properties chosen by DiversyFund management, so investors cannot opt-out of particular properties.
Prefunded: DiversyFund acquires and manages all the multi-family properties. The company's due diligence weeds out any deals DiversyFund doesn't want to own alongside investors.

Not liquid investments: Real estate investments in private funds are long-term investments, and your money is not liquid. The investment term is typically between five and seven years and up to 10 years. You should plan to be in it for the long haul.
Performance: Being SEC-qualified requires DiversyFund to disclose important financial and management information, including annual audits conducted by a third-party CPA. Published returns indicate that investors saw average annualized returns of 18% in 2017, and 17.3% in 2018 (2019 annualized returns not released at the time of this writing.)
Passive investing: DiversyFund manages the entire process in-house from start to finish. The company is both the developer and the sponsor on every deal. DiversyFund is also the REIT manager and the platform owner.
No monthly or quarterly investor payouts: DiversyFund's profit distributions are automatically reinvested, rather than paid out monthly. Investors get paid at the end of the investment term, which is typically five to seven years.
DiversyFund fees
DiversyFund doesn't charge any platform fees for signing up. But it charges a 2% annual management fee for its current REITs as well as a variety of sponsorship fees that vary depending on the properties. This includes potential developer fees, financing fees, and acquisition fees.
A 2% annual management fee is the same as Streitwise, another popular real estate crowdfunding platform that focuses on dividends. But it's higher than companies like Fundrise which only charges 1% in annual fees.
Liquidity
Unfortunately, DiversyFund doesn't let investors sell shares early or on a secondary marketplace if they want to exit the REIT. You have to wait until liquidation to receive your dividends and any payouts from potential share appreciation. And since the target holding period is five years but can be a few years longer depending on the market, you should view DiversyFund as a long-term investment.
This lack of liquidity is one reason we prefer Fundrise over DiversyFund, since Fundrise offers a secondary marketplace. This isn't a deal-breaker, but know that you're locking up your money if you invest.
Is DiversyFund legit and safe?
DiversyFund is a legitimate real estate investment company that is registered with the SEC. This means it undergoes annual audits that are conducted by a third-party CPA firm, and you can view SEC filings for the company and its REITs. This adds immense transparency to the platform, and DiversyFund also provides information like financial forecasts for its properties that investors can view.
Returns aren't guaranteed, however, so keep this in mind. And the lack of liquidity is one risk investors should consider as well since you have no control over when liquidation occurs.
How to contact DiversyFund?
You can reach DiversyFund's customer service by emailing info@diversyfund.com or by calling 858-430-8528.
Pros and cons
Pros
Low $500 investing minimum
Promising historical performance
Open to non-accredited investors
Completely passive investment
Deals are pre-funded
Cons
Limited REIT selection
No secondary marketplace for selling shares
Dividends must be reinvested
No individual deals
DiversyFund alternatives
DiversyFund is a newer player in the real estate crowdfunding space, and it's certainly more specialized than some of the larger players that invest in debt, commercial, and residential real estate. The fact you only need $500 to get started is also a plus, and DiversyFund has a pretty strong track record.
However, limited deals and the inability to cash-out your shares are two downsides worth considering. Thankfully, there are other DiversyFund competitors you can consider.
Fundrise is our favorite DiversyFund competitor because of the low $10 entry requirement. It also has low fees and a wide variety of funds you can invest in. Fundrise also pays quarterly dividends which you can choose to reinvest or not.
CrowdStreetis another excellent alternative, but almost all the deals are only open to accredited investors. However, it has some of the best deal variety in the crowdfunding space. As forRealtyMogul, it's a nice middle-ground between the two and also has excellent deal variety.
Want even more options? The best companies like Fundrise.
Bottom line
Real estate crowdfunding is a very crowded space. But amidst the competition, DiversyFund has specialized in multi-family properties and shown strong returns in its early years. And with a low $500 investment requirement and no accreditation requirement, it's a beginner-friendly way to invest in real estate.
Options like Fundrise are more beginner-friendly and have much better liquidity, so it's our preferred pick. And there are also other smaller, niche players in the space you can consider, like Arrived Homes or Groundfloor, to keep your options open.
Hopefully, our DiversyFund review helps you decide how you're going to add real estate to your portfolio.
This is a testimonial in partnership with Fundrise. We earn a commission from partner links on Investor Junkie. All opinions are our own.