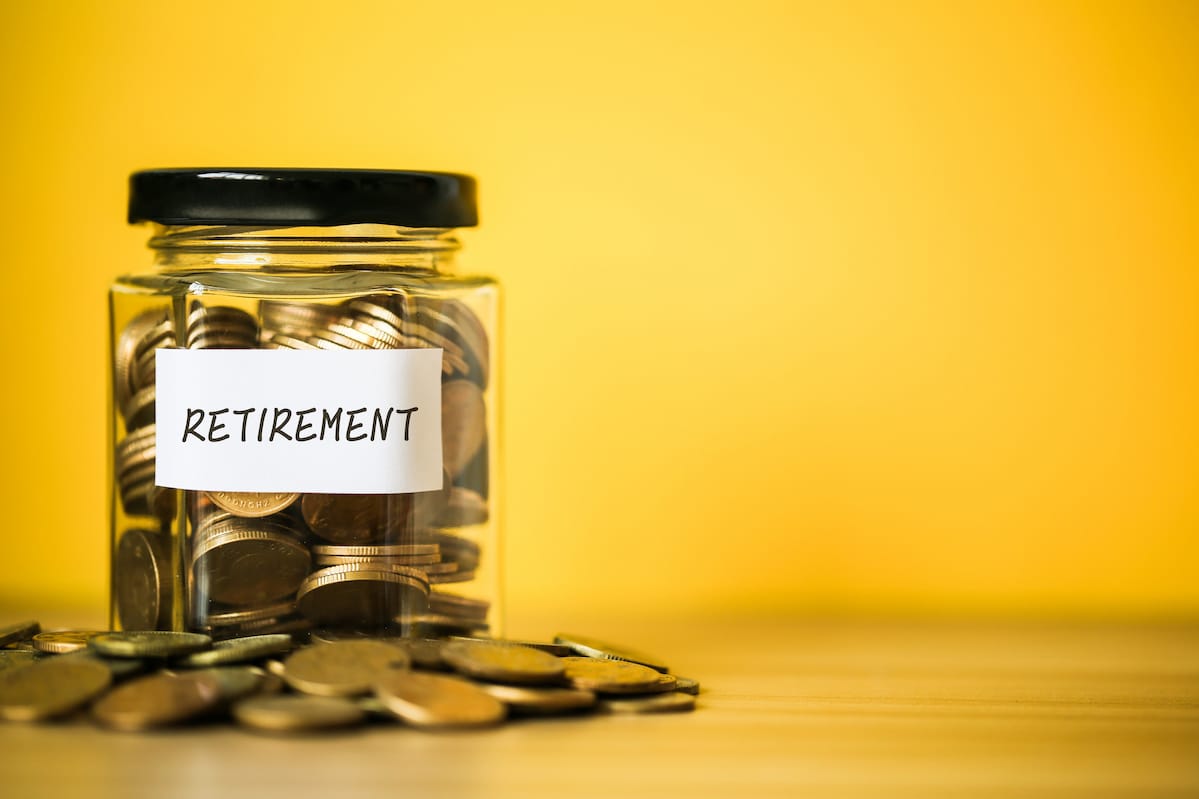 Blooom review: The best investment manager for your employer-sponsored retirement plan
ChristianChan / Shutterstock
We adhere to strict standards of editorial integrity to help you make decisions with confidence. Please be aware that some (or all) products and services linked in this article are from our sponsors.
We adhere to strict standards of editorial integrity to help you make decisions with confidence. Please be aware that some (or all) products and services linked in this article are from our sponsors.
Blooom ceased operations and closed in November 2022.
What is Blooom?
Launched in 2013 and based in Leawood, Kansas, Blooom is virtually the only robo-advisor service set up specifically to manage employer-sponsored retirement plans. You can use the service in conjunction with your current employer plan without needing to move the account to a different trustee. Since Blooom only manages your account and doesn't take control of it, you don't need your employer's approval to use the service.
This is a significant advantage if you're one of the millions of people who have an employer-sponsored plan and are not comfortable with the self-directed investment management of your investment account.
And while Blooom doesn't manage investments for taxable brokerage accounts, it does extend the service to Fidelity IRA accounts. In this way, Blooom specializes in managing Fidelity retirement plans. (They also offer DIY advice for both Vanguard and Schwab IRA accounts).
Like other robo advisors, Blooom creates your portfolio allocation, maintains those allocations, and reinvests dividends. But the real specialization of Blooom is that they'll do their best to minimize the fees you're paying into your plan. This is especially important in employer-sponsored plans where there are frequently limited investment options, including many with high fees.
Given that lower fees might translate into higher investment returns, this feature alone makes Blooom worth considering if you have an employer-sponsored plan.
The company has a Better Business Bureau rating of B+ on a scale of A+ to F.
Blooom features
| Features | Details |
| --- | --- |
| Minimum investment | $0 |
| Fees | $45 to $250 per year depending on plan |
| Accounts | Joint, Traditional IRA, Roth IRA, SEP IRA, SIMPLE IRA, 401(k) |
| 401(k) assistance | ❌ |
| Tax loss harvesting | ❌ |
| Portfolio rebalancing | ✅ |
| Automatic deposits | ❌ N/A |
| Advice | Automated |
| Smart beta | ❌ |
| Socially responsible | ❌ |
| Fractional shares | ✅ |
| Customer service | Live Chat: M-F 8A-5P CST |
In addition to offering traditional and Roth IRA accounts, Blooom also offers a 401(k), 403(b), 457, 401(a), and Thrift Savings Plan (TSP). The platform works with the custodian offered through your employer-sponsored plan; for IRAs, it exclusively uses Fidelity, Vanguard and Charles Schwab.
Blooom is a fiduciary and legally required to act in your best interest; it uses bank-level security with 256-bit encryption to protect your personal information; the company does not offer SIPC insurance since it doesn't take custody of your plan — your plan trustee provides that coverage.
Other Bloom features include:
Personalized portfolio: Offered on all three Blooom plans, it researches the funds in your plan, picks the optimal funds for your situation and can minimize hidden investment fees. You can also choose to have them place trades on your behalf if you have a Standard or Unlimited plan.
Auto optimization: Keeps your portfolio on track as your allocation shifts with the market (aka periodic rebalancing). This will occur about every 95 days but only if necessary, to adjust to maintain target portfolio options.
Withdrawal alerts: Sends you a text message if a withdrawal from your account has been detected.
Advisor access: Provides answers to your financial questions within two to three business days.
Priority advisor access: Offers live chat with an advisor about all your financial questions, available during regular business hours.
How does Blooom work?
Blooom provides two primary investment management services: employer-sponsored retirement plans and IRAs.
1. Blooom for employer-sponsored retirement plans
For most of its seven-year existence, Blooom has focused on this investment niche exclusively. Betterment now offers 401(k) management plans to employers and plan trustees. But Blooom remains the only investment management service an individual can choose to manage their employer plan.
Blooom can manage the full range of employer plans, including 401(k), 403(b), 457, and TSP plans. The plans can be managed wherever they are. And you don't need consent or cooperation from your employer to use the service.
Unlike typical robo advisors, Blooom does not take custody of your plan, which means you maintain ultimate control. The company just acts as an investment management service.
Since Blooom works with your existing employer plan, it'll build your portfolio based on the investment options offered within that plan. But it'll analyze the investment options and move your money into the funds that are most appropriate for your portfolio while helping to minimize investment fees.
When you sign up for the service, the first thing that will be done is an analysis of your current portfolio allocation — free of charge. This will show you the investment fees you're actually paying, whether or not you're aware of them.
In constructing your portfolio, Blooom works with low-cost mutual funds and index-based ETFs. It does not use individual stocks. If you're already holding those in your plan, they'll be sold and moved into appropriate ETFs.
The one exception is your employer's company stock. While you'll retain this position, the recommendation will be that it not exceed 10% of your total portfolio value.
2. Blooom for IRAs
This service was added to the Blooom menu in the past year or so. But with its extensive experience managing employer-sponsored plans, adding IRAs to the mix has been a natural progression.
The service provided in IRAs is much the same as it is for employer plans. Your current portfolio allocation is evaluated, and funds are moved into low-cost ETFs that are consistent with your time horizon, investment goals, and risk tolerance. And as is always the case, the funds selected are those that have the lowest expenses in their asset class.
One of the possible disadvantages with Blooom's IRA management is that, unlike employer-sponsored retirement plans, Blooom requires that you move your account to one of three brokerage firms: Charles Schwab, Fidelity, or Vanguard.
However, this is not as limiting as it may seem. Those are three of the largest retirement trustees in the country, and millions of investors already have their IRA accounts with those companies. And even if you don't, you should know they offer some of the best options for IRA accounts in the brokerage industry.
If you sign up for Blooom to manage your IRA account, you should know that it is not a democracy. Whatever portion of your plan is managed by Blooom will be fully managed, meaning you can't choose specific investments. However, you have the option to alter your portfolio allocation by changing your investor profile.
A major advantage though, is that you can allocate your IRA fund so that Blooom manages one portion, while you engage in self-directed trading with the rest. That could get a bit confusing, though, so it may be better to maintain a separate IRA for self-directed trading purposes.
Blooom pros and cons
Pros
No account balance requirement. Blooom works with any amount in your account.
Low management fee on large account balances. The Standard Plan fee of $120 per year works out to be 0.06% on an account with $200,000.
Practically the only service available to manage employer-sponsored retirement plans. There are plenty of investment services for IRA accounts, but Blooom is practically alone in managing employer plans.
No need to get employer or administrator consent. Blooom doesn't take custody of your employer plan, and therefore doesn't need your employer's permission.
Keep your employer plan exactly where it is. Blooom can manage your plan with the current custodian, there's no need to move the plan to another account.
Blooom is a fiduciary. That means they are legally prohibited from managing your account in a way that will generate additional revenue to themselves.
You can use the service to manage part of your IRA, and do self-directed trading with the rest. You can allocate part of your IRA to be managed by Blooom, while using the rest to manage your own investments.
Cons
IRAs must be transferred to Fidelity, Vanguard or Charles Schwab only. If you have your account elsewhere, you'll need to move it. But this is not unlike other robo advisors.
Blooom is for retirement accounts only. You will not be able to use the service to manage your taxable brokerage accounts.
High monthly fee on small account balances. The $120 annual fee on the Standard Plan will represent a 1.2% advisory fee on a $10,000 account balance. This is well above fees charged by typical robo advisors.
No phone contact. Customer support is limited to email and live chat.
No mobile app. The service operates entirely on its web platform. Though they indicate a web app is coming, there is no estimated time of arrival.
Is Blooom worth it?
Blooom is one of the only options out there that specializes in employer-sponsored plans. And the fact that Blooom lets you keep your account where it is and doesn't require employer permission makes it very easy to use.
However, deciding if Blooom is worth it or not largely depends on the size of your portolio. As mentioned, small portfolios make Blooom's fixed-pricing quite steep. In contrast, larger portfolios get a much better deal. Paying at least $120 per year for access to a human advisor can also be worth it if you want extra, personalized financial advice.
Calculate the fees you're paying with Blooom percentage wise and factor that into your decision. If Blooom can help you save on fees and provide peace of mind, it could easily be worth the annual cost.
It's also worth noting you can sign-up for Blooom for free and its software can tell you how your 401(k) investments are doing in terms of potential fees and asset allocation. You have to link your account to your Blooom account to do this, but it's a nice starting point for figuring out if your asset allocation makes sense based on your goals.
Blooom alternatives
As a unique investment service, Blooom doesn't have any direct competitors. It's virtually the only investment service available to manage employer-sponsored plans at the option of the employee.
But Blooom does provide management for IRA accounts, so we'll focus on alternative investment services for that account type. And while the Blooom alternatives listed below do offer IRA management, they also provide management of taxable brokerage accounts, which Blooom does not.
We like Betterment since it has a $0 funding requirement, offers tax-loss harvesting, and only charges 0.25% annually on accounts under $100,000. It also has SRI portfolios, supports fractional shares, and is an excellent robo-advisor for new investors. Accounts over $100,000 cost 0.40% annually, but you get access to human financial advisors if you want.
Wealthfront is similar to Betterment and has a $500 funding requirement. It gives customers more control over the ETFs in their portfolios, and like Betterment, it supports fractional shares and tax-loss harvesting. Both these robo-advisors also provide automatic rebalancing.
Finally, Empower has a wealth advisory service for clients with at least $100,000 in assets. But it also has a host of free tools like a retirement planner, investment fee analyzer, and budgeting software. The wealth management side also includes a 401(k) management option in which Personal Capital advisors build a custom portfolio to match your investing goals.
Final thoughts on Blooom
If you've been agonizing over how to manage your employer-sponsored retirement plan, Blooom may be the solution. In fact, it may be the only solution since it's the only company available offering management of employer-sponsored plans. Since the company may be able to create and manage your portfolio for you — as well as help you minimize investment fees — you'll be free to get on with the rest of your life, knowing your retirement plan is in good hands.
And to extend Blooom's investment management services across your complete retirement spectrum, it might be able to also manage your IRA account(s). Don't worry if you have multiple employer plans and IRAs — you can sign up for Blooom's Unlimited Plan and have multiple accounts managed for one flat annual fee.
The significant disadvantages with Blooom are that the flat fee structure is relatively high on small account balances, and the company does not provide management services for taxable accounts. But since there are plenty of other robo advisors available to manage your taxable accounts, that won't be much of a problem.