The short version
Now that I have years of investing experience behind me, I know what investing advice I'd give to my younger self.
I'd tell him to think long term and to base investments on research and strategy — not the volatility of the market.
I'd stress the importance of having a diversified portfolio so that if one investment does poorly, there may be successful investments to make up for it.
Finally, I'd tell him to stay open to taking risks — whether that's on investments, career or a side hustle.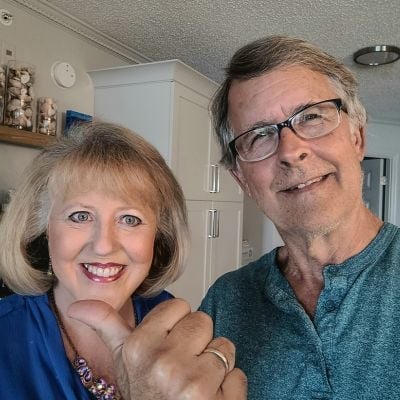 1. Think long term.
Over the past few years, the stock and crypto markets have been especially volatile. And it's easy to get caught up in the moment and think short-term when the market is down. While it's natural to want to see significant results in a couple of weeks or months, often, a long-term approach to investing is a better choice.
This is not to say that there's no place for short-term trading. But this is more of a reminder for those who are in it for the long run to hold onto their long-term outlook.
For example, let's consider two imaginary stocks, XYZ and ABCD. The two stocks are in different industries. You bought XYZ stock to hold for two years because that's the timeframe of your investment thesis. XYZ stock doesn't move for a few months, but you see ABCD stock go through the roof. It's very tempting to sell XYZ stock and buy ABCD stock to participate in the rally.
Fast forward two years from now, XYZ stock sharply increased as your investment thesis played out, while ABCD stock was overvalued and has since corrected. The moral of the story is unless your investment thesis changed or was proven wrong, it often pays to stick to it.
Remember that investing long-term has many benefits, which can be even more pronounced if you start young. Below are some benefits of long-term investing:
You can employ a buy and hold strategy as market timing is less important in the long term
Stock growth compounds
Dividend growth also compounds
For example, if you invested in Walmart (WMT) in 1985, your annual dividend in 2022 would be more than the stock price in 1985!
2. Invest in a variety of assets.
When most people think of assets, they think about stocks and bonds, but investments can be anything that has the potential to produce income or appreciate. Investments can include renting out your home or a side hustle.
For example, a starter home can become an asset if you rent it out later. In the long term, it can be a great cash-producing asset after the mortgage is paid off. I have friends who bought starter homes early and benefitted from climbing real estate prices. Eventually, some rented out their starter homes and used the money to travel.
A side hustle is an inexpensive way to potentially yield significant returns. For example, typically it's very inexpensive to start a personal blog. But the blog could become an asset if it starts producing consistent cash flow. You can even sell your blog like you would sell an asset.
Spend the time to build additional income streams, and it will only benefit you later in life. A diversified income stream will help protect you from unexpected scenarios. If one of your investments loses money, you still have other investments to rely on.
Stop overpaying for home insurance
Home insurance is an essential expense – one that can often be pricey. You can lower your monthly recurring expenses by finding a more economical alternative for home insurance.
SmartFinancial can help you do just that. SmartFinancial's online marketplace of vetted home insurance providers allows you to quickly shop around for rates from the country's top insurance companies, and ensure you're paying the lowest price possible for your home insurance.
Explore better rates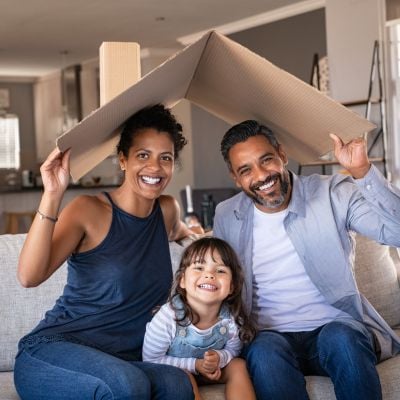 3. Be open to taking risks.
Be open to taking risks — this is the time to try things out as there is plenty of time to recover if you make a wrong move.
Early in my career, I thought I had to get on a path and follow it. But the younger you are, the more time you have to switch directions. This would be an excellent time to join a startup or start a business with friends. Typically, you also have fewer obligations when you're young, and the opportunity cost of doing something increases as you get older.
Not many people take the time to figure out what they want to do with their life. So if you have an urge to try something off the beaten path, doing it where you're young would probably be less risky than doing it when you're older. Remember, the most significant risk can be not taking a chance at all!
4. Invest in yourself.
Finally, invest in yourself: Pursue more education, learn new skills, and expand your network.
It's never too late to learn, but the returns from investing in yourself have more time to compound when you're young. For example, if you're considering an MBA, the salary bump you receive might be more pronounced when you're young than when you are well into your career. Additionally, there may be a higher opportunity cost and more considerations for pursuing an MBA when you're older.
Learning new skills can help you earn a promotion at your current job or even break into a new role. The more skills you acquire, the more options you have in your career.
It's not often mentioned, but investing in yourself can mean expanding your network. No matter what you choose to do in life, having a strong network will help. This is something that I feel like I did not spend enough time building. If you're looking for a job, a referral is a big help. Even if you decide to become an entrepreneur, your network can potentially help you find the right people or resources to launch your business. You can't go wrong with having a solid and supportive network.
Further reading:
Sponsored
Follow These Steps if you Want to Retire Early
Secure your financial future with a tailored plan to maximize investments, navigate taxes, and retire comfortably.
Zoe Financial is an online platform that can match you with a network of vetted fiduciary advisors who are evaluated based on their credentials, education, experience, and pricing. The best part? - there is no fee to find an advisor.