1. Contemporary fine art Those art auctions are about a lot more than interior decorating. Fine art has always been a potentially lucrative investment opportunity.
Over the past 25 years, contemporary art — i.e. works created after 1945 — has seen an annual return of 14%, compared with an average of 9.5% from the S&P 500, according to the Citi Global Art Market chart.
Overall, this asset class has outperformed the S&P 500 by 174% over the past 25 years.
And, because it isn't tied to the global economy the way many companies are, the art market doesn't experience the same kind of volatility you see in the stock market.
In the past 25 years, contemporary art has experienced losses only 4% of the time, compared with 24% for the S&P 500.
Investing in works of art used to be reserved for the ultra-rich — you had to cough up cash upfront to purchase a piece. Now anyone can benefit from this asset class by investing through a platform called Masterworks.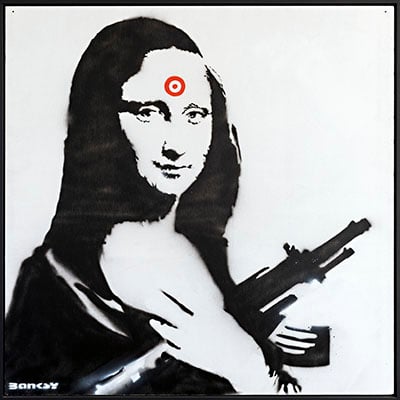 Join Masterworks to invest in works by Banksy, Picasso, Kaws, and more. Use our special link to skip the waitlist and join an exclusive community of art investors.
Skip waitlist
2. Wine (an unusually liquid asset) Oaky, fruity, dry, sweet — and investable. Ask the sommelier to bring you something with long-term appreciation.
The Liv-ex Fine Wine 100 index, which tracks the value of top investable wines, reported a 271% rise since it started tracking the wine market's value 20 years ago. That's a higher return than the S&P 500, and with a great deal more stability through the 2008 economic crisis than its counterparts in the stock market.
According to Live-ex, we're currently in the longest bullish period in the fine wine market, suggesting high investor confidence and a thriving market.
We know fine wine gets better over time.
But another simple reason for its consistent appreciation? Vintage wine becomes more scarce and desirable as some investors inevitably drink their stock.
3. Luxury watches Have you been toiling away selling Craigslist finds on eBay for a few extra bucks? It's time to step up your game and get into a new market.
The iconic watch brand Rolex makes less than 1 million new watches per year, way less than enough to meet the growing demand for luxury timepieces. That makes the secondary market for the product hot — and it's expected to stay that way according to consulting company McKinsey & Co.
But you can't just pick up one of these precious Swiss watches at a yard sale down the block.
A coveted piece like the Rolex Daytona could go for nearly $50,000 on the secondary market.
Unlike those for other luxury assets, there's no established crowdfunded investment platform for getting into the watch market. So you need to have the money to buy a watch in whole upfront.
If you've got the money (or are willing to take on financing) and want a return that might be higher and faster than that of the stock market, you can buy and sell luxury watches through a marketplace like Chrono24 or Crown and Caliber.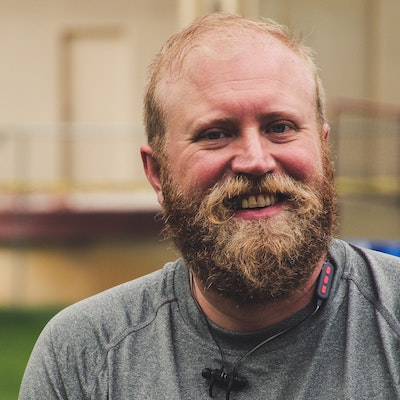 Sign up for Credit Sesame and see everything your credit score can do for you, find the best interest rates, and save more money at every step of the way.
Get Started—100% Free
4. Supercars Luxury car investments are about as sure a thing as "investing" in a horse race. Luxury and classic cars can lose value almost as easily as your family's sedan.
But collectors get lucky sometimes and strike it big.
Some top models like Ferrari's 2003 Enzo, McLaren's 1992 F1, and Ford's 2017 GT have seen average annualized returns between 10% and 30% since their release, Bloomberg reports.
That beats the stock market's 7% to 10% returns, if without near the market's consistency.
Reselling luxury cars for profit is a long game — they take time to appreciate, if they're going to at all. You also have to do your research (or work with an expert) to find models with the best chance of appreciation.
This is an asset class that requires some passion for the product. If you're not all in on keeping up with the latest twists in automotive history, your money is probably better off in another market.
Sponsored
Fine art as an investment
Stocks can be volatile, cryptos make big swings to either side, and even gold is not immune to the market's ups and downs.
That's why if you are looking for the ultimate hedge, it could be worthwhile to check out a real, but overlooked asset: fine art.
Contemporary artwork has outperformed the S&P 500 by a commanding 174% over the past 25 years, according to the Citi Global Art Market chart.
And it's becoming a popular way to diversify because it's a real physical asset with little correlation to the stock market.
On a scale of -1 to +1, with 0 representing no link at all, Citi found the correlation between contemporary art and the S&P 500 was just 0.12 during the past 25 years.
Earlier this year, Bank of America investment chief Michael Harnett singled out artwork as a sharp way to outperform over the next decade — due largely to the asset's track record as an inflation hedge.
Investing in art by the likes of Banksy and Andy Warhol used to be an option only for the ultrarich. But with a new investing platform, you can invest in iconic artworks just like Jeff Bezos and Bill Gates do.