1. David Geffen: $2.3 billion
David Geffen's prowess spans art genres: The native New Yorker made his riches co-founding Asylum Records, Geffen Records and DreamWorks.
And he owns the largest art collection of any American (second-largest in the world), according to The Collector.
Geffen's an avid collector of post-war American art in particular.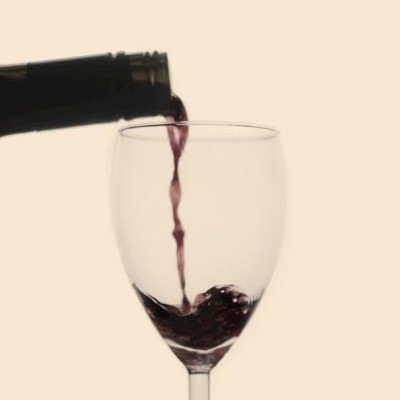 Fine wine is a sweet comfort in any situation — and now it can make your investment portfolio a little more comfortable, too. Now a platform called Vinovest helps everyday buyers invest in fine wines — no sommelier certification required.
Invest Now
2. Edythe and Eli Broad: $2.2 billion
Along with her husband Eli, art collector and philanthropist Edythe "Edye" Broad has collected about 2,000 pieces of art, according to the LA Times . Edye is an art lover, supporting arts initiatives through The Broad Foundations and opening The Broad art museum in 2015 to offer free admission to folks in Los Angeles to its collection of contemporary art.
3. Steven Cohen: $1 billion
Steven Cohen is a legendary hedge-fund manager who only started seriously investing in contemporary art about 20 years ago.
He's famous for buying art by the biggest-name artists, including Jackson Pollock, Pablo Picasso and Andy Warhol.
4. J. Tomilson Hill: Unknown
J. Tomilson Hill's art collection is one of the top in the world, reports CNBC.
Though the billionaire hedge fund manager doesn't believe in buying art with the expectation of a return, he nonetheless had a keen eye for artworks that have appreciated over time.
Hill's top secret for buying great art? Buy what you love.
Invest in fine art — without spending billions
Fine art collecting used to be a pastime reserved for the ultra-rich. That's not true anymore.
Yes, individual works of art are still selling for hundreds of thousands or millions of dollars on the market. But you don't have to fork over that much to get in on this asset class.
With a new platform called Masterworks, you can access this growing asset class.
Masterworks is an investment platform designed specifically for investing in contemporary artwork.
That's not surprising, given that, between 1995 and 2020, contemporary art outperformed the S&P 500 by 174% — that's nearly three times the returns — according to the Citi Global Art Market chart.
Masterworks founder and CEO Scott Lynn, a recognized art collector and tech entrepreneur, wanted to simplify the process and make investing in contemporary artwork available to everyone — not just billionaires.
Through the platform, you can buy shares representing an investment in contemporary artwork the Masterworks team has acquired. You can join billionaires in this exciting asset class by signing up today.
Paid for by Masterworks.io. See important information.
Sponsored
Get a piece of commercial real estate
Enhance your portfolio with high-return commercial real estate
First National Realty Partners is the #1 option for accredited investors seeking superior risk-adjusted returns in the grocery-anchored necessity-based retail space.
While commercial real estate has always been reserved for a few elite investors, outperforming the S&P 500 over a 25-year period, First National Realty Partners allows you to access institutional-quality commercial real estate investments — without the leg work of finding deals yourself.
Invest with First National Realty Partners now.