What are gold ETFs?
A gold ETF is an exchange-traded fund that gives you exposure to gold and can be purchased through most of the major brokers, such as E*TRADE. The assets associated with the ETF provide you with exposure to the gold price, mining companies, or even other gold-related assets. There are different types of gold ETFs, including:
Gold miners ETF: This type of ETF usually has stocks in gold mining companies. If you want to own stock of a variety of sources of gold, this can help. You don't actually own stock in the companies, since ETFs don't represent ownership in the underlying assets. But you own something that tracks the price of stocks of these assets.
Gold price ETF: Some ETFs track the price of gold bullion. You don't actually own the bullion, but you can invest in an ETF that tracks the price of gold. That way, when the gold price goes up, you benefit. If you think the price of gold will increase, one of these gold ETFs can help you take advantage.
Leveraged gold ETF: Rather than tracking the underlying assets in the ETF on a 1:1 basis, this type of ETF actually tries to increase the ratio to something like 2:1 or 3:1. This is sometimes accomplished by using options.
There are other types of gold ETFs as well, but these are three of the most common gold ETF types that you're likely to come across.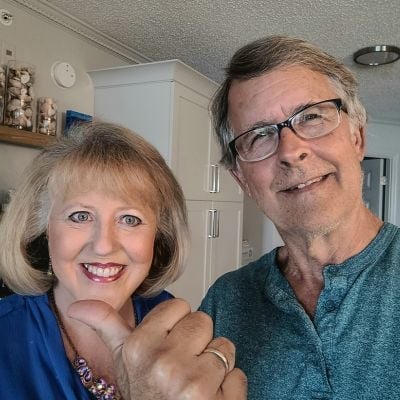 Best gold ETFs for 2023
There are a number of ETFs available. Before you invest, make sure that you're investing in an ETF that meets your needs and fits in your portfolio. If you're looking for the best gold ETF to buy, you might find something on the following list:
How to find a gold ETF
It's fairly easy to invest in gold ETFs since they trade like stocks on the exchange. In fact, it's often easier to find low-cost ETFs for gold than to buy bullion or other forms of physical gold. However, it's important to go through the process of making sure that the ETF is right for your portfolio.
You can find gold ETFs fairly easily by looking for ticker symbols online. Additionally, your investing platform probably has a stock screener you can use to help you find gold ETFs that you can then buy or sell.
Stop overpaying for home insurance
Home insurance is an essential expense – one that can often be pricey. You can lower your monthly recurring expenses by finding a more economical alternative for home insurance.
SmartFinancial can help you do just that. SmartFinancial's online marketplace of vetted home insurance providers allows you to quickly shop around for rates from the country's top insurance companies, and ensure you're paying the lowest price possible for your home insurance.
Explore better rates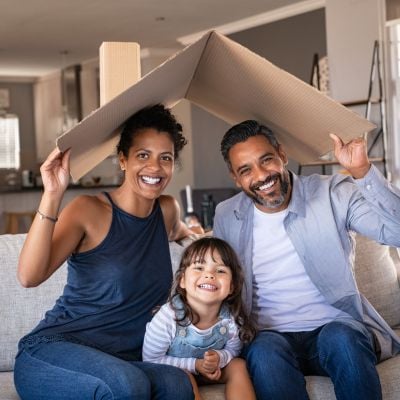 Analyze the gold ETF
Once you find a potential investment, you should do some research. Some of the things to look at when analyzing a gold ETF include:
Year-to-date performance: Consider how well the gold ETF has performed so far this year. Even though ETFs are based on the same basic asset, the reality is that there can be price differences. You should also pay attention to the differences between gold miner ETFs and gold price ETF performance. In some cases, gold miners struggle due to other market factors — even when the price of gold is on the rise.
Five-year returns: Don't forget to look at the ETF's long-term performance. You want to have an idea of whether the returns are consistent and if they are aligning with what you're looking for in your portfolio.
Expense ratio: Most gold ETFs have relatively low expense ratios, but they can still make a difference in your real returns. Make it a point to compare expense ratios and favor ETFs with lower ratios.
If you decide to use a leveraged gold ETF, you might not need to be as concerned about five-year returns. This is because leveraged ETFs are often designed to take advantage of short-term movements. Instead, you should analyze how it might fit into your portfolio to have something that is aimed at short-term growth.
Buy the gold ETF
Because ETFs trade on the exchange like a stock, you can simply look for the ticker on the platform of your choice and make your purchase. If you don't have a stock broker, check out our top recommended online brokers.
Be aware that some platforms charge a transaction fee. If the platform does charge a commission, it's usually the same as what you'd see with a stock transaction.
One of the easiest ways to invest in gold ETFs is to use dollar-cost averaging. Set aside the same amount of money each month and use that to buy as many shares of the ETF as you can. You can do easily using Ally Invest.
Further Reading: How to Invest in Stocks
Which is better, a gold ETF or physical gold?
It's important to note that there are differences between a gold ETF — including one that tracks the price of gold — and physical gold. When you get a gold ETF, you're investing in an asset that tracks the gold price. However, you don't actually own the gold. It's important to understand that from the beginning.
Buying a gold ETF
A gold ETF can sometimes be more affordable than trying to buy physical gold. At the time of this writing, the gold spot price is around $1,900 per ounce. On the other hand, it's possible to buy a share of the gold ETF GLD for around $180. For those looking for a lower-cost way to add gold exposure to their portfolios, this can make sense.
Buying physical gold
You can buy gold in smaller amounts than a full ounce, which makes it more affordable. But when you buy gold bullion or other forms of physical gold, the seller will charge a commission, some amount of money above the actual price of gold. And when you sell your gold, the buyer will pay less than the actual price of gold. Gold ETFs do not have these commissions when buying and selling.
On the other hand, physical gold is attractive to some people because it can be touched and held. Additionally, gold is sometimes used as a medium of exchange. Depending on the gold you get (especially certain coins), you may be able to use them to make purchases. If you're worried about having a medium of exchange in addition to a store of value, physical gold can be more useful than investing in a gold ETF.
Transportation and storage
However, when you invest in physical gold, you need to figure out how to transport and store it. You either need to store it at your location safely or pay a fee to keep it off-site. That can make owning physical gold a little more complicated than buying a gold ETF. But if you really want the physical metal, arrangements can be made.
Gold ETFs are another way to add diversity to your portfolio
Whether or not gold is a good investment for your portfolio depends on your individual goals and strategies. If you're looking to diversify your investment portfolio, a safe-haven asset like gold could make sense. Carefully consider how much of your portfolio should be invested in gold. Then decide whether it makes sense to add physical gold to your portfolio or whether you should use a gold ETF or a combination of both.
Once you have that figured out, you can go about researching the choices and start investing in an ETF, gold bullion, or gold coins until you have the asset allocation most likely to help you reach your goals.
Sponsored
Follow These Steps if you Want to Retire Early
Secure your financial future with a tailored plan to maximize investments, navigate taxes, and retire comfortably.
Zoe Financial is an online platform that can match you with a network of vetted fiduciary advisors who are evaluated based on their credentials, education, experience, and pricing. The best part? - there is no fee to find an advisor.