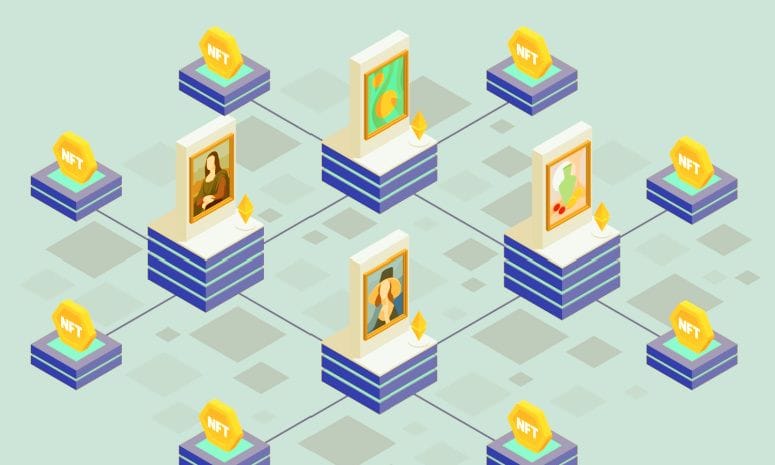 Top NFT and crypto projects to explore
Golden Sikorka / Shutterstock
We adhere to strict standards of editorial integrity to help you make decisions with confidence. Please be aware that some (or all) products and services linked in this article are from our sponsors.
We adhere to strict standards of editorial integrity to help you make decisions with confidence. Please be aware that some (or all) products and services linked in this article are from our sponsors.
If you're looking to diversify your portfolio with cryptocurrencies, DeFi, and NFT-related investments, there's no shortage of choice. In fact, you can choose from thousands of different altcoins and NFT projects, each with varying levels of success, adoption, and potential returns.
However, the sheer number of opportunities in the crypto and DeFi world also means a lot of noise. This can make it difficult for investors to find worthwhile projects to consider investing in.
Thankfully, there are some crypto, NFT, and DeFi projects that are still exciting opportunities for investors. If you want to spice up your portfolio, the following projects and coins could be what you're looking for.
The top NFT collections for 2022
From Cool Cats or Bored Apes, there have been some massive NFT collections in recent years. And the rise of marketplaces like OpenSea has made transacting with these digital assets even easier.
Below, you'll find some leading NFT collections, current sales, and marketplaces you can explore:
Pros and cons of NFT investing
Pros
NFTs have the potential for outsized returns, especially if you get them when a new collection drops
Many popular NFT collections have dropped in price, meaning a rebound could result in high returns
This is a high-risk, high-reward alternative investment
Some NFTs can provide special perks like exclusive access to events or early access to new releases depending on the NFT collection
Cons
NFTs are incredibly speculative investments
You have to protect your private keys and NFTs in your own wallet to ensure you're not hacked
Where to invest in NFTs
As mentioned, numerous marketplaces have sprung up that let you securely buy and sell popular NFTs. And some of these marketplaces, like OpenSea, also cater to digital creators who want to mint and sell their own NFTs.
It's still important to secure your NFTs in your own crypto wallet so you have control over your assets. But the following marketplaces are reputable places to start investing in NFTs:
The top cryptocurrencies to invest in by market cap
In 2022, the NFT marketplace has been cooling off alongside crypto's bear run. And NFTs are arguably more speculative and even more volatile than many leading cryptos.
So, if NFT investing isn't for you, it might be worth considering some leading cryptocurrencies instead, like Bitcoin and Ethereum. You can still consider various altcoins of course, but the following cryptocurrencies and stablecoins are staples for many crypto advocate's portfolios.
Pros and cons of cryptocurrency investing
Pros
You can generate income with your crypto through staking and lending
Like NFTs, crypto presents the potential for outsized returns
You can begin investing in crypto with as little as $2 through popular exchanges like Coinbase
You can use your cryptocurrency to transact online and potentially save on money-transfer fees
Cons
Cryptocurrency is a speculative investment like NFTs, and prices can be volatile
In recent months, many cryptocurrency lending and staking platforms have gone bankrupt or suspended user withdrawals
Like NFTs, it's critical to protect your own private keys in a software or hardware wallet so you actually own your crypto
Where to invest in leading cryptocurrencies
Like NFT marketplaces, there are numerous cryptocurrency exchanges where you can begin trading hundreds of coins and even NFTs. But it's important to trade on a longstanding, reputable exchange so you know you can make withdrawals whenever you want to and that your digital assets are as safe as possible.
Below are three of our recommended cryptocurrency exchanges that also let you start investing with low amounts of capital:
How to decide if crypto and NFTS belong in your portfolio
Adding digital assets into your portfolio can help you diversify. Plus, with strategies like crypto staking, you can actually turn your holdings into a source of income while also earning from potential asset appreciation.
That said, crypto and NFT investing isn't for everyone. And there are several important factors you should consider before deciding to dabble in either asset class:
1.

Risk Tolerance: Your overall risk tolerance should dictate if crypto and NFTs are even remotely worth considering. These are speculative assets where wild price swings are common. If your stomach drops when your portfolio drops a few points, these aren't the right asset classes for you.

2.

Investing Goals: Are you investing for the long-term, or short-term? And do you like the idea of fixed-income, or is high-growth what you're looking for? Cryptocurrencies and NFTs are much different investment vehicles than something like bonds or stocks. You can trade them short-term, but they're highly volatile, and they might not align well with conservative investors who are prioritizing income generation.

3.

Security Concerns: Cryptocurrency hacks, rug pulls, and scams unfortunately happen all the time. This is why using your own hardware or software wallet where you own your private keys is so important. But this also means you have to be an informed investor and take the time to learn how to secure your digital assets.

4.

Active vs. Passive Investing: As just mentioned, cryptocurrency investing takes some willingness to research and learn. If you're the kind of investor who prefers dollar-cost averaging into various index funds, you might not enjoy researching different NFT collections or new coins to potentially invest in. But if you enjoy learning about new asset classes, both cryptocurrencies and NFTs could be an exciting investment opportunity to learn about.
The bottom line
For some investors, cryptocurrencies and NFTs aren't worth investing in because they're too risky. And for others, they even present ethical concerns over the amount of energy usage that goes into both asset types. In either case, sticking with more traditional investments or ESG investing options is the better call.
However, not everyone agrees that cryptocurrencies and NFTs are just a fad or environmental concern. For some, digital assets represent the new frontier of money and how we exchange information. And for these investors, getting in early with established cryptocurrencies and NFT projects is how they hope to strike it big.
Whatever camp you're in, it's okay. These are still emerging asset classes, and there's no single answer for how to invest in them; or if you should in the first place.
Hopefully, if you are considering investing in either cryptocurrencies or NFTs, some of the leading coins and collections we've highlighted catch your eye.
Related reading: