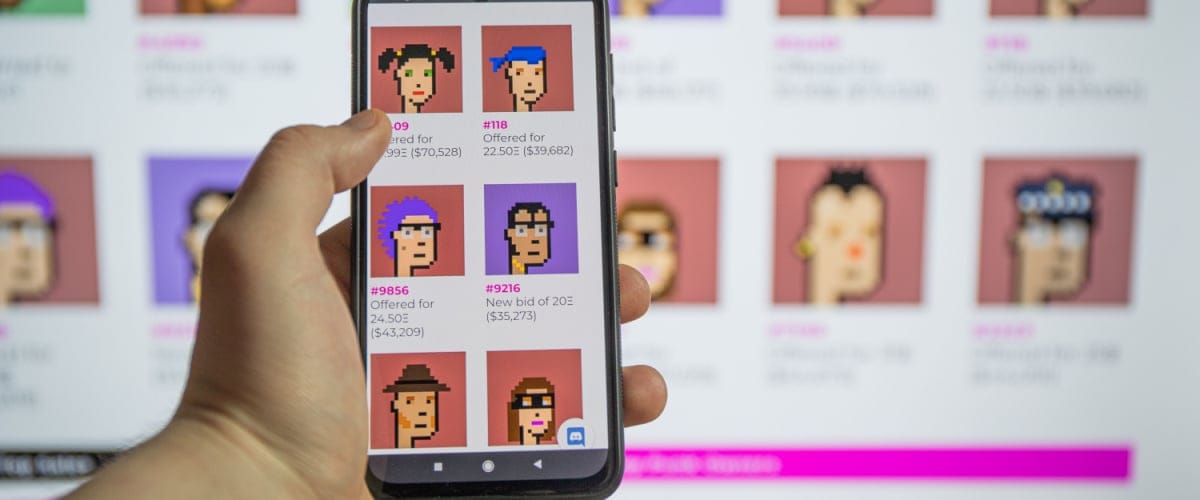 NFTs are coming to Instagram. What does that mean for investors?
Rokas Tenys / Shutterstock
We adhere to strict standards of editorial integrity to help you make decisions with confidence. Please be aware that some (or all) products and services linked in this article are from our sponsors.
We adhere to strict standards of editorial integrity to help you make decisions with confidence. Please be aware that some (or all) products and services linked in this article are from our sponsors.
It seems that almost every brand or major celebrity owns or is creating a non-fungible token, or NFT. But with the recent confirmation that NFTs are coming to Instagram, you could soon find yourself scrolling through more of them than ever before.
Through Instagram's "Digital Collectibles" program, users will be able to connect a digital wallet, share NFTs, and automatically tag creators and collectors.
The move is sure to excite those who are involved in the NFT space. But, more importantly, Meta's move to embrace NFTs is part of a much bigger trend that investors should be aware of – the fact that NFTs could soon hit the mainstream.
What do Instagram NFTs have to do with Meta's Metaverse?
Having NFTs on Instagram fits with the parent company's vision to connect users in the metaverse. In 2021 Facebook changed its name to Meta to better reflect this vision. At the time, the company's head of metaverse products, Vishal Shah, told CoinDesk that the company would support NFTs.
"This will make it easier for people to sell Limited Edition digital objects like NFTs, display them in their digital spaces and even resell them to the next person securely."

Vishal Shah
Not long after this interview, Zuckerberg confirmed NFTs would be added to Instagram and that at some point we could even "be able to mint things within that environment." And just last week, Instagram announced "Digital Collectibles," which will be a fee-free way for users to showcase their NFTs on the platform.
What is the metaverse? The metaverse is a virtual world that users can connect with through gaming, virtual reality and augmented reality, using cryptocurrency to create a virtual economy.
The metaverse itself is still developing. And not everyone has access to the augmented reality (AR) headsets required to connect to the virtual world. Meta isn't the only company creating a metaverse either. Roblox, Nvidia and Microsoft are also building up their own versions of the virtual world.
But still, this new technology provides a possible investment opportunity for investors. Because the economy of the metaverse is built on the blockchain, cryptocurrency is likely to be part of that space.
NFTs are also positioned to play a role in the metaverse, as consumers will be able to use NFTs to prove ownership of assets. Imagine having a virtual house where you can display your NFT art, hanging out at the Bored Ape Yacht Club or maybe even having your CryptoPunk as your avatar.
The possibilities are limitless, which is why many investors are excited about the possibilities of investing in this space.
What is an NFT? An NFT, or non-fungible token, is a unique token stored on a blockchain network that represents ownership of an item.
Explain like I'm five: How to explain blockchain in under 30 seconds
Hasn't Meta already tried to get into crypto?
If you've been following crypto news over the last few years, this song may sound familiar to you. After all, this isn't Meta's first trip into the blockchain.
In 2019 the company tried to roll out a stablecoin pegged to the U.S. dollar called Diem (formally known as Libra). The idea was the coin could be used for in-app purchases and transferring money between users.
But Diem failed to launch due to regulatory hurdles and internal disagreements. The project was sold to bank holding company Silvergate Capital in February.
Other social media platforms cashing in on NFTs
It's important to note that Meta isn't the only platform moving the needle on NFTs. Big brands like Taco Bell, Pizza Hut and Adidas have all either put out their own NFTs or purchased high-profile NFTs, and other social media platforms are also looking at ways to leverage this new tech.
In January Twitter allowed iOS premium subscribers to add NFT profile pictures. And it had plans to roll it out on Android and the website (although with Tesla CEO Elon Musk buying Twitter, that could change). Reddit is also testing NFT avatars, while OnlyFans is letting content creators use NFT profile pictures. And YouTube recently added NFTs to its monetization tools, letting creators sell content as NFTs.
What does this mean for NFT investors?
The NFT market surpassed $40 billion in 2021. That's a lot of money for a new asset class. Some NFTs can sell for millions of dollars and there's no doubt that it's a fun and exciting space.
Meta adding NFTs to Instagram is just one of many signs that NFTs could become part of the mainstream. In fact, Deutsche Bank predicted in a report that Instagram will make it easier for people to buy and sell NFTs and "lend itself to legitimatize NFTs, which could serve to erode buying hesitancy across the company's broader audience."
The report went on to say it thinks NFTs could drive up to $8 billion in net annual revenue for parent-company Meta, as cited by Coindesk.
But despite the increased interest in NFTs, some analysts think the bubble will burst soon. The average sale of NFTs is just $1,000 compared to $6,000 in January, according to market tracker NonFungible.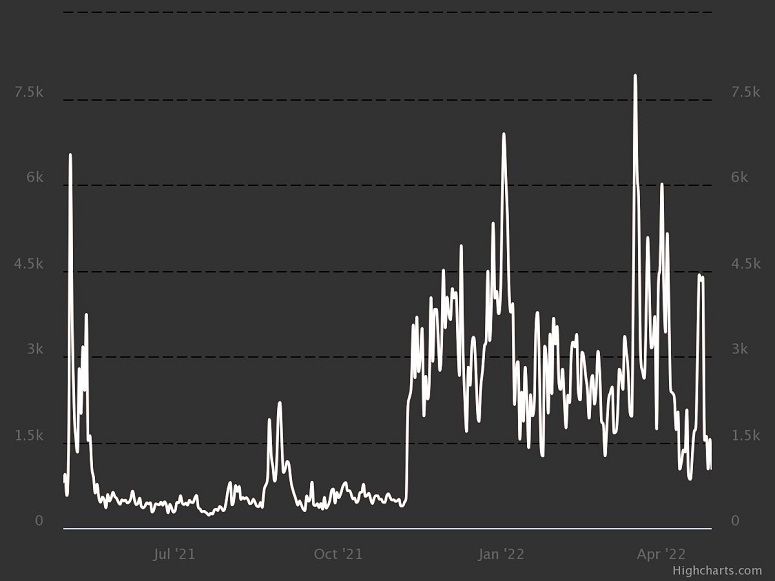 Meta adding NFTs to Instagram is definitely a sign to investors that interest in this space is heating up. But does that mean you should add NFTs to your portfolio? The answer depends on why you want to buy them. If you think that NFTs are a great technology and you like the art, then it could be worth considering. But if you're looking for an investment, there are much better ways to invest your money that don't carry as much risk.
It's important to remember that the NFT market is more akin to the art market. That is to say, while you can earn money on NFTs, it may be a while before you see a return on your investment. And like any new asset or trend, it's just as possible that you lose all of your money.
The bottom line
Meta's interest in adding NFTs to Instagram is just the latest in a series of companies looking to cash in on NFTs. It seems like NFTs are hitting the mainstream. But no one knows the future. With companies like Microsoft and Meta looking to build the metaverse, it's likely we'll see more and more NFTs connected to the virtual world.
NFTs are an exciting space that is rapidly expanding. And plenty of investing opportunities exist for investors who are passionate about the digital world. But like any new tech, it's risky and investors should be cautious and conduct their own research before investing.
Further reading: